Not only do big gemstones have a huge appeal, but with the entire spectrum of coloured stones becoming lauded in fine jewellery, the variation of shades and tones which are available to designers and consumers alike is wider than ever!
For Spring/Summer 2019, a huge trend is gentle pastel tones in gemstones, as the more dramatic neon and richer shades tend to reach the height of their popularity in the Autumn/Winter season. These were formerly considered less desirable tones for gems, but a more subtle palette has emerged this year.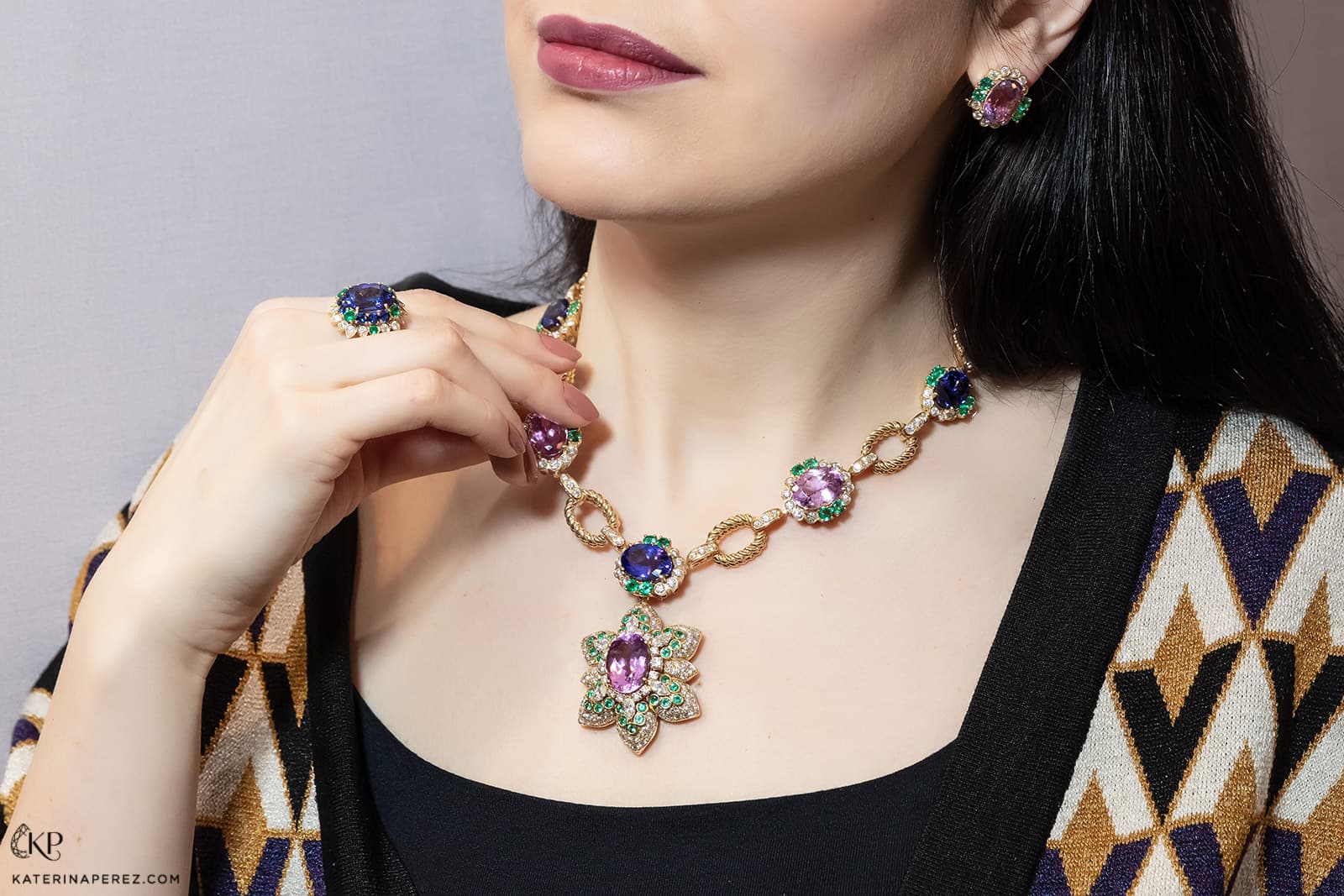 One way to showcase these gargantuan stones is to accentuate their colour, either by allowing the feature gem to 'stand alone' with minimal metalwork and details, or by purposely matching its tones with those of other bold decorative elements in that design. Some designers choose to use contrasting colour gemstones to highlight their natural hues to their fullest potential, whilst others opt for colourless diamonds to make allow the coloured gem to take centre stage.
However you prefer your jewellery, I have curated a selection of the very best and most exciting designs featuring juicy gems for your delectation!