For a house with such a weighty legacy within fine jewellery, the standard which is set for Cartier may seem insurmountable, but 'Magnitude' proves a fortitude not only in craftsmanship and exceptional savoir-faire, but also in interpreting and communicating a vision through their creations.
Before I introduce individual hero designs from the 'Magnitude' collection, I want to define the terms of the motifs which are shared throughout the line. All of these forms seem to communicate a high octane, energetic and urgent message: bunches of briolettes, draping appendages, falling staccato beads and staggered angular motifs emulating rays of light and explosions of colour. Cartier have chosen to play with the synergy and contrast between transparent, translucent and opaque gems and minerals; including a bold ensemble cast of all types of quartz - particularly the commonly eschewed rutilated variety - even placed occasionally in the forefront of a precious gemstone design.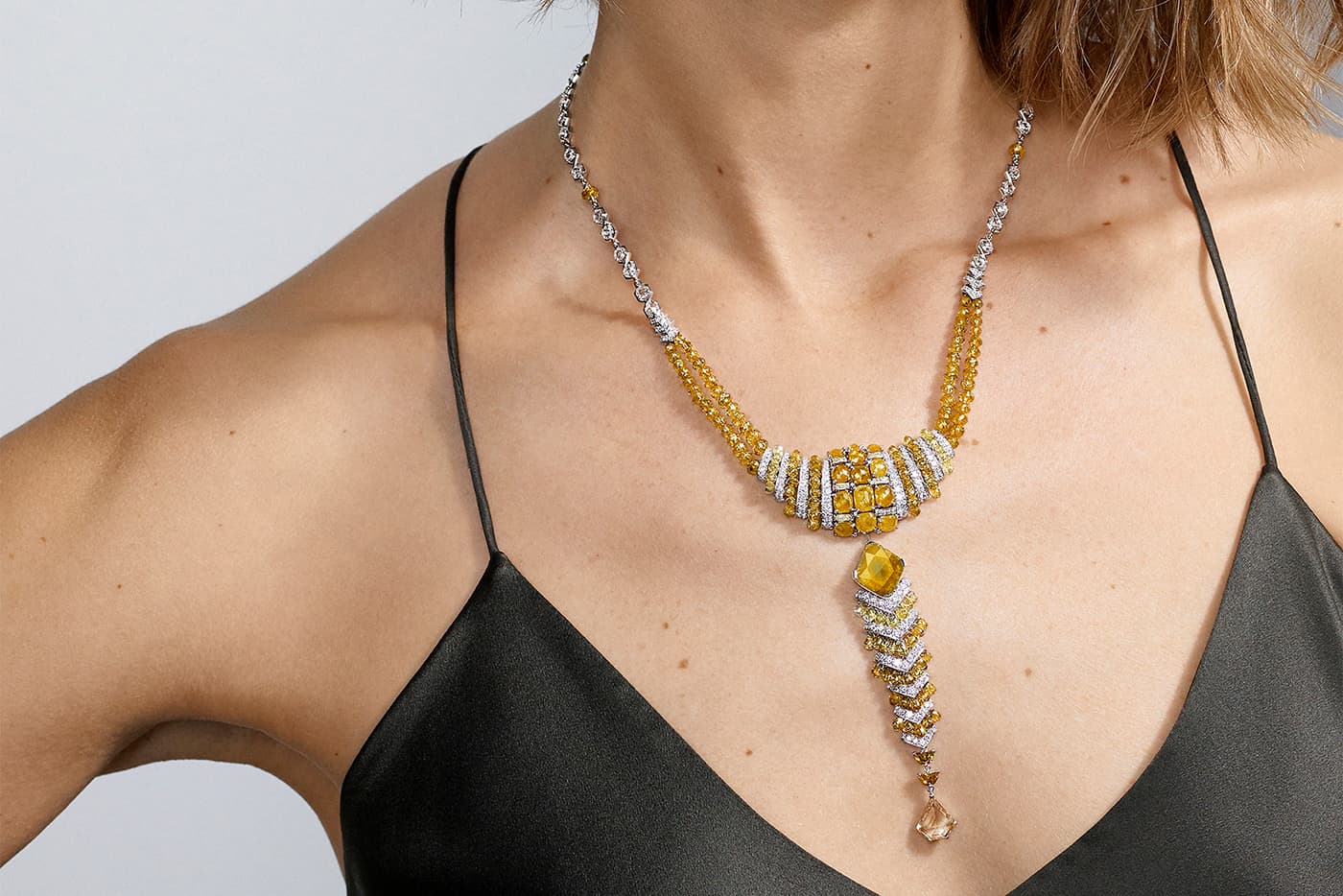 "Diamond allows rutilated quartz to sparkle; sapphire shines alongside matrix opal; emerald gleams next to rock crystal, and pink diamond is coupled with morganite and coral," elucidates the brand's mission statement for this collection, while Cartier's Style and Heritage Director, Pierre Rainero referred to the colour combinations of gemstones and minerals within the 'Magnitude' collection as "violent contrasts."
As with a number of this year's most well-received high jewellery collections, the necklaces are the true showpieces; allowing - as they do - for a maximum surface area of gemstones and complexity of design. The dimensional layers which Cartier has achieved mean that the eye is taken on a journey around each design, discovering unexpected details at every turn. References to Cartier's heritage can be observed in geometric cuts and shapes which refer to the Art Deco movement, and Cartier's relationship with royal Mughal dynasties can be viewed in the articulated tassels which create movement and symbiosis between the jewel and the wearer.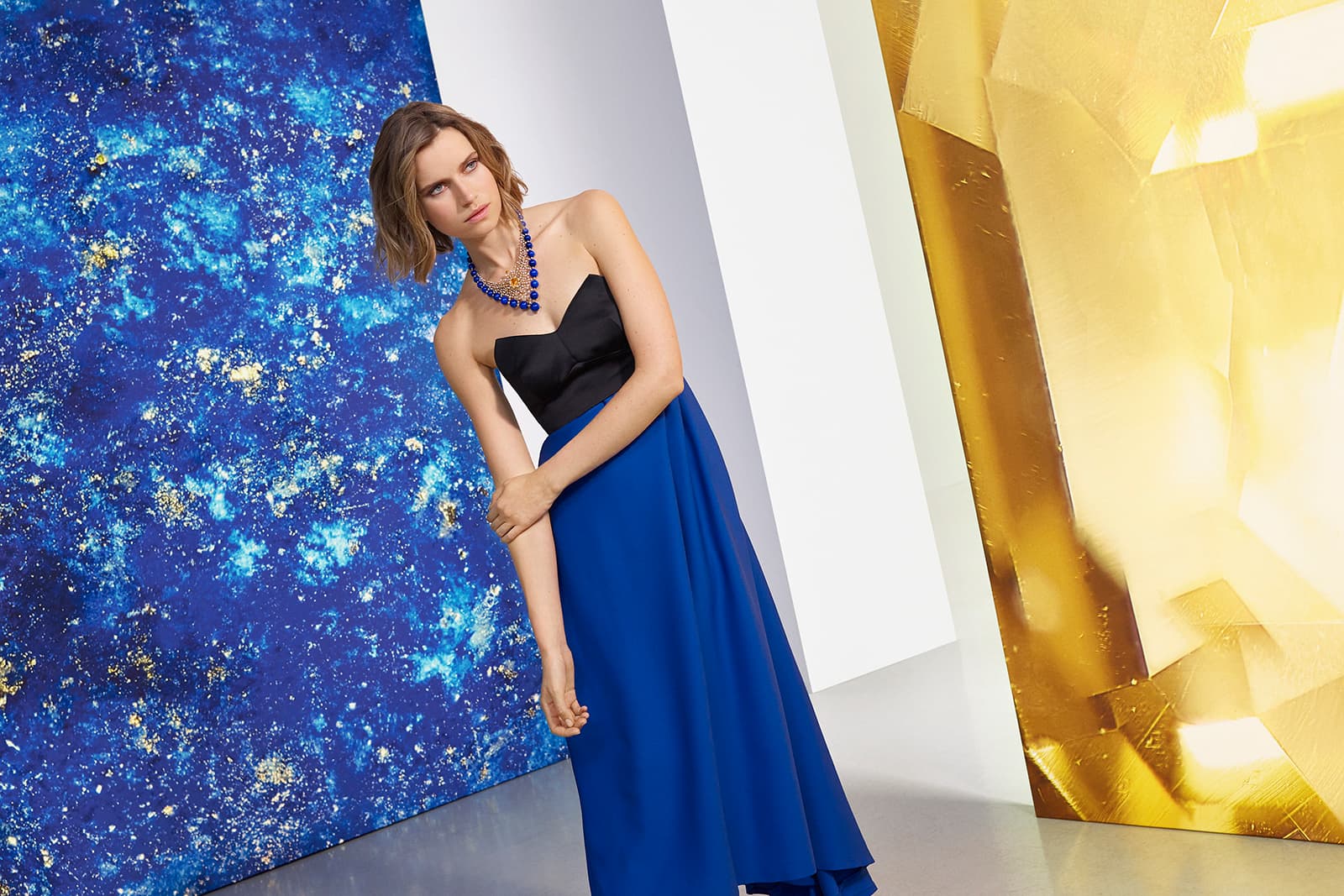 Now, let us take a closer look at hero designs that stand out in 'Magnitude' high jewellery collection. Take the 'Aphélie' necklace for example, it has been crafted in pink gold, featuring a similarly blush toned golden brown rutilated quartz that is almost never featured in high jewellery design. A sunray motif around the cabochon continue the story which the inclusions of the quartz begin, and the contrasts of the curves and spikes are magnified in this way. Beads of morganite counter sharp diamond set with definite onyx edges. The blush palette is highlighted with coral and pink diamonds, completing a symphony of jewellery design in one necklace.
One of the designs which caused the biggest stir during the collection's presentation was the 'Théia' necklace, in which seven Colombian emeralds have been set inside step cut rock crystals. The faceted ripples of the rock crystal allow an astonishing amount of light to shine through the emeralds, illuminating them from within. The signature Cartier colour pairing of green and black is achieved with onyx being employed as a graphic signal to accent the stark, pure verdant colour of the emerald, and the transparency of the rock crystal.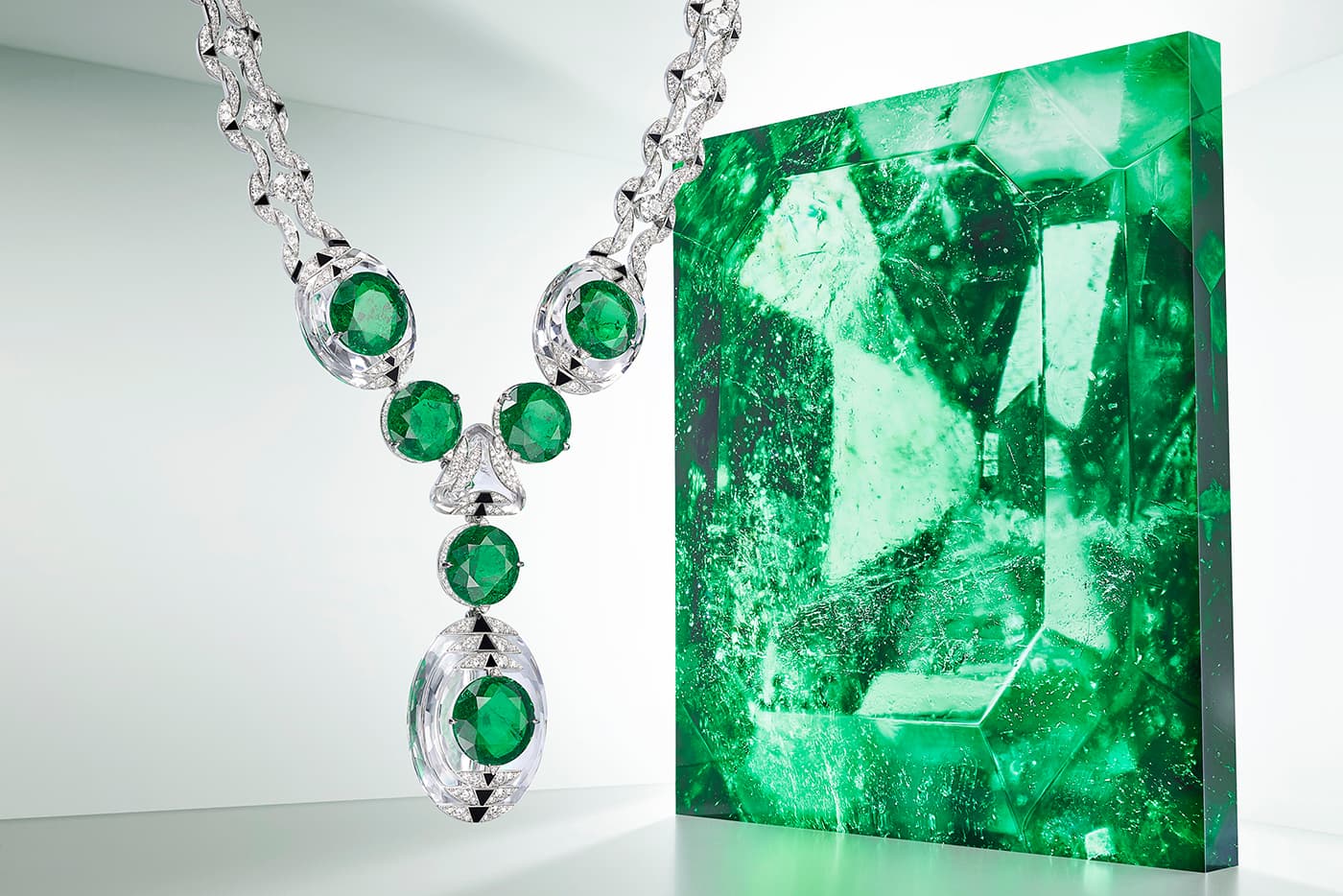 Another piece I would like to mention is the 'Zemia' bracelet that showcases a central 77.27 carat matrix opal, surrounded by blue and purple sapphire, garnets and diamonds. We have already seen opal in Cartier bracelets before but never in its matrix form.

Cartier 'Magnitude' is an intelligently beautiful high jewellery collection that is daring in all of its forms and materials, as well as it's integration of the Maison's codes within an innovative new approach.