Back in December 2020, I wrote about Ronald Abram and its legacy as a third-generation family jeweller after visiting them for the first time. From the very beginning, I found their collection of important coloured stones and antique-cut diamonds very impressive. Then, just last year, we dived into the brand's new digital salon and discovered its tagline – 'Worthy of Collection' – which neatly summarises Ronald Abram's approach to best-in-class jewels. For both features, I spoke to JJ, Ronald Abram's brand director, who is spearheading his family business through a refreshed creative direction.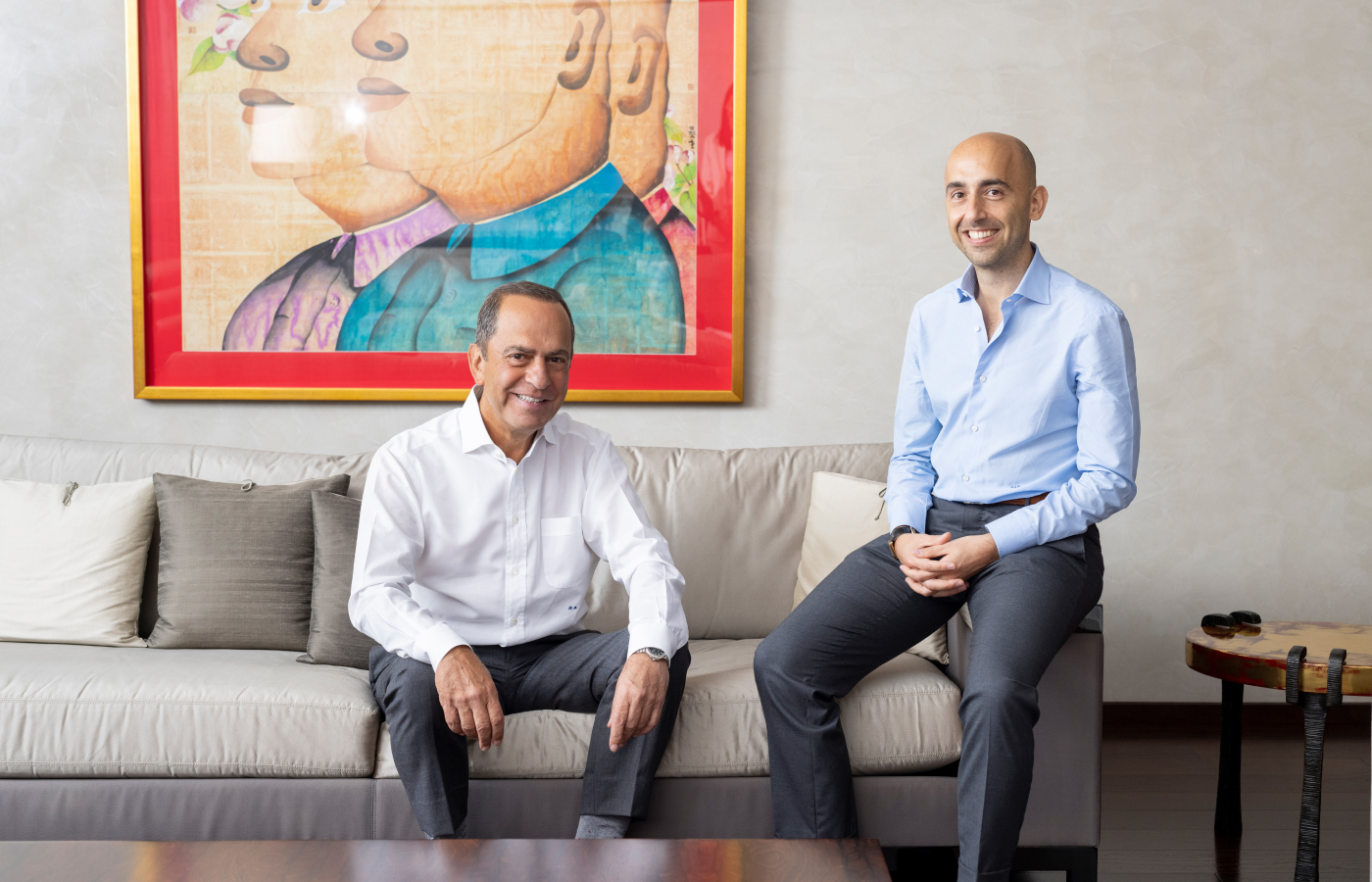 I am always reminded during our conversations about the different facets of Ronald Abram: gemstone trading, jewellery production, bespoke commissions for private clients, discovering antique masterpieces, repurposing old mine cut diamonds… I could go on. This is a modern family business, with skills passed down over more than 50 years, resulting in a genuine, inimitable passion for all things mineralogical.
Now, however, Ronald Abram is undergoing a design renaissance. Rather than being conceptualised in Hong Kong, select pieces from both its latest high and fine jewellery creations are now designed in Paris – the home of luxury jewellery. The result is more contemporary pieces for a new generation of collectors. "In Hong Kong, we were finding it difficult to evolve our own design aesthetic," JJ explains. "So we had to look elsewhere, and Paris was the obvious choice. Going forward, I know that this process will continue to evolve, such is the nature of design."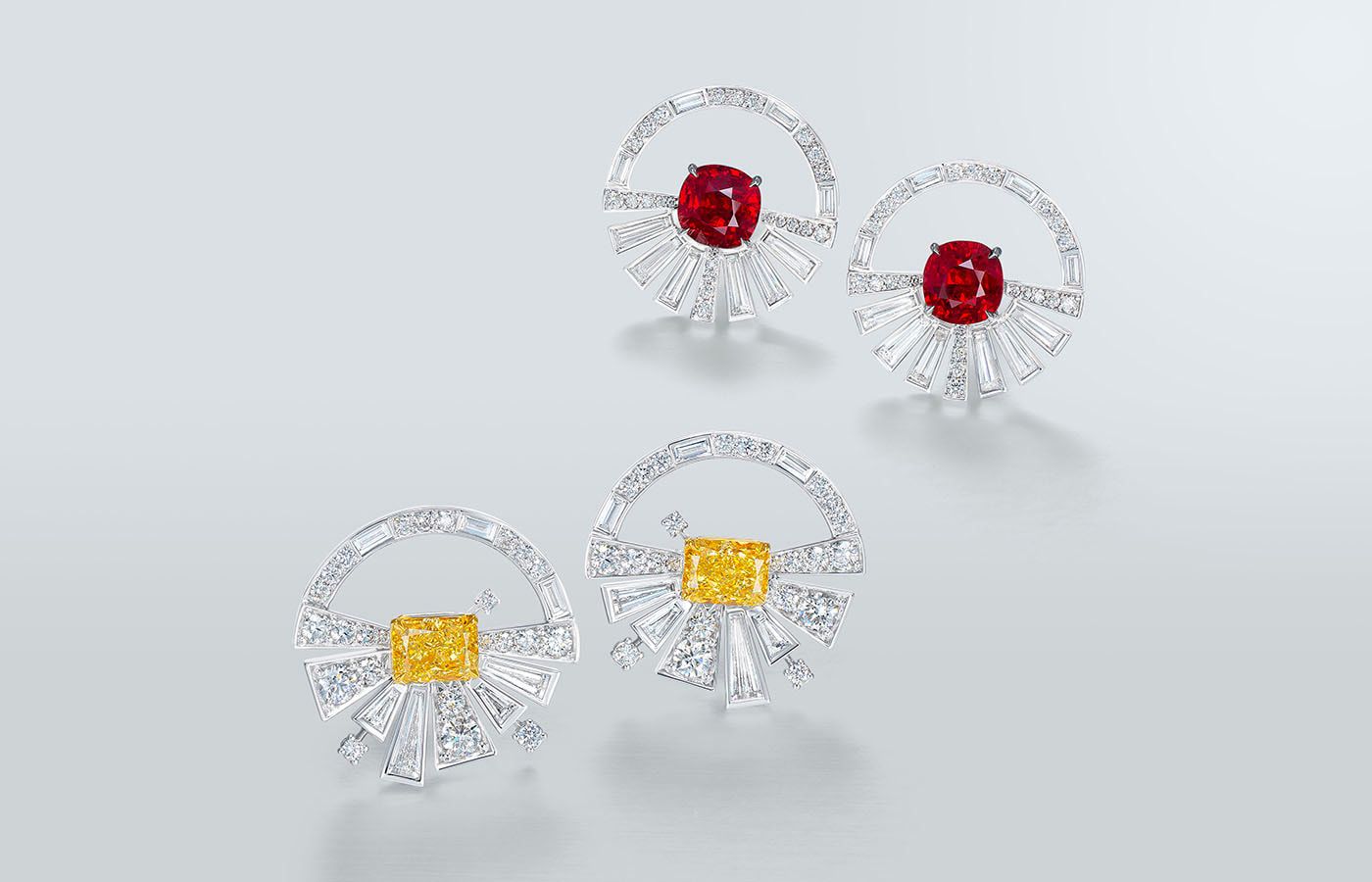 Interestingly, JJ is also taking a more curatorial approach and focusing less on the volume of his inventory and more on creating a 'gallery' of exceptional pieces – much like a home for art or even a museum exhibition. This is especially true when discussing the brand's estate jewellery, which is typically limited to the finest examples of a particular vintage or historic style, whether that's Victorian, Edwardian, Art Deco or Modern. After all, just because something is old doesn't necessarily mean it's not both beautiful and collectable. JJ describes the learning process of developing a "high taste level for antique jewellery" and curating a collection based on knowledge, experience and intuition. Although it may seem counterintuitive for a high jeweller to say, "We want to acquire less," this is the pared-back approach that's guiding Ronald Abram into 2024.
All jewellery brands have the challenge of locating their loyal target audience without alienating the myriad of customers who may stumble upon them by chance and fall in love with a particular jewel. JJ explains: "A lot of times, people wear jewellery because they want something that's identifiable […] and that gives them a sense of confidence. They know a person recognises they are wearing a Cartier piece, for example, because those brands have tremendous brand identity. That's what I am looking for now. It's one of the questions I had to think about during this whole process: Who are we? What do we stand for? And how will that be reflected in our pieces? You can't do it by making jewellery that looks like everybody else's. It doesn't work."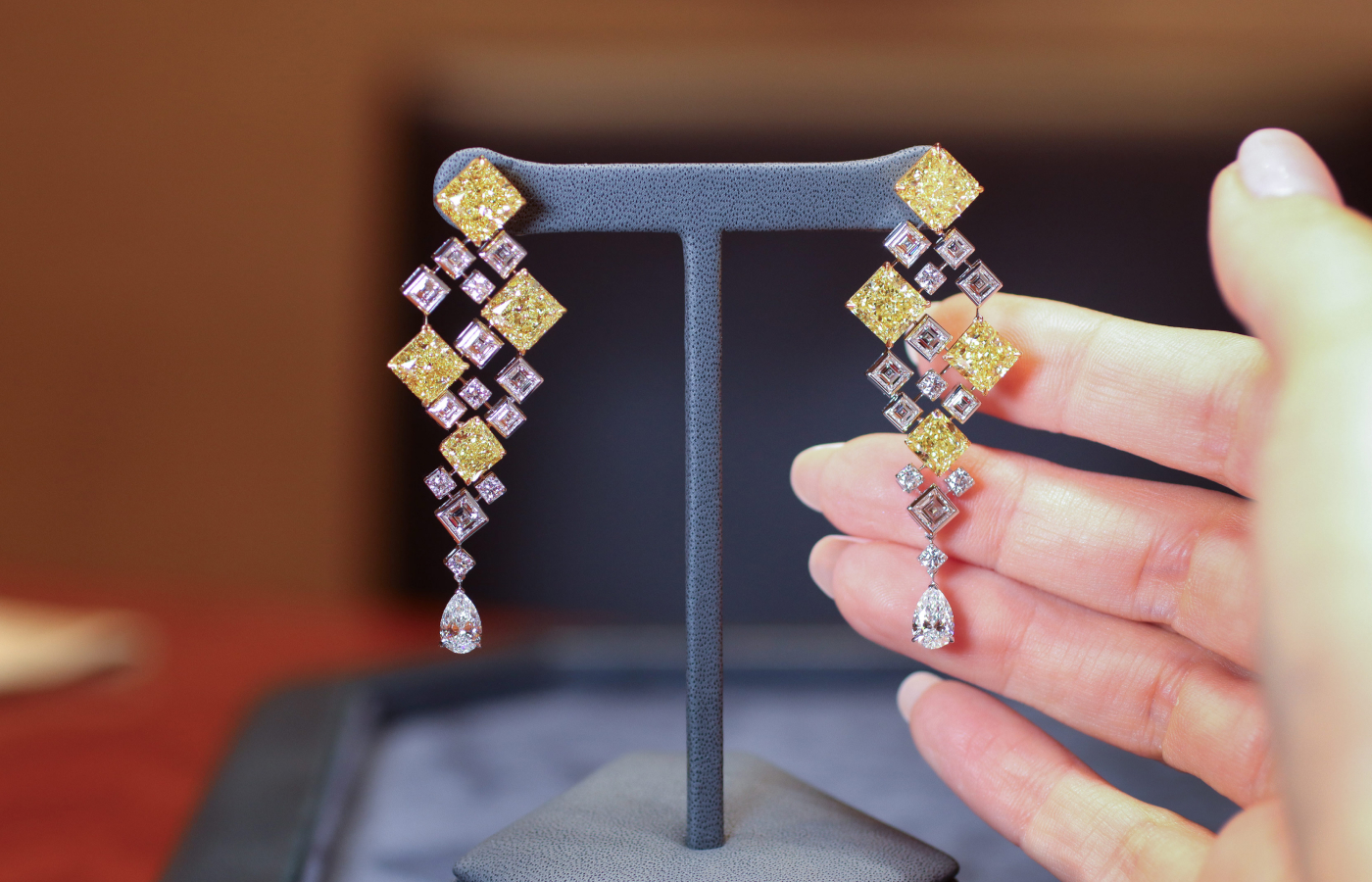 This is where the new Ronald Abram design strategy comes into play. The focus is still on timeless classics, but the design direction will better reflect the lifestyle and taste preferences of a new generation of collectors. "You can't survive today just by making classic jewellery alone; the market is too saturated."
There are two facets of Ronald Abram that have always drawn me in – estate jewellery and important coloured gemstones. Part of this story is repurposing stones from antique jewellery and giving them a new lease of life, such as old mine emeralds, which are a signature of the House of Abram. JJ describes significant coloured stones as rarer than diamonds, saying, "there is nothing that even comes close to their rarity. Such stones are no longer mined; they must come from private collections." Another speciality of the brand is antique diamonds, which are scarce on the market and must be sought, like long-lost treasures. A perfect example is The Old Mine Diamond Necklace – a unique creation requiring eight years of patience, incorporating 148 carats of antique diamonds taken from more than a dozen pieces of jewellery.
Finally, our conversation turned to the interesting topic of laboratory-grown diamonds, which is not one that we cover too frequently on Katerinaperez.com. Although I anticipated that JJ would not support these man-made stones, he quickly pointed out the silver lining. Many of our high jewellery clients express hesitation about wearing their pieces in public. If diamonds are prevalent in the market, be they natural or man-made, these clients will inevitably be able to wear their pieces with more confidence and, in doing so, be encouraged to continue building their collections. It's a similar argument for cultured versus natural pearls. Only the wearer knows."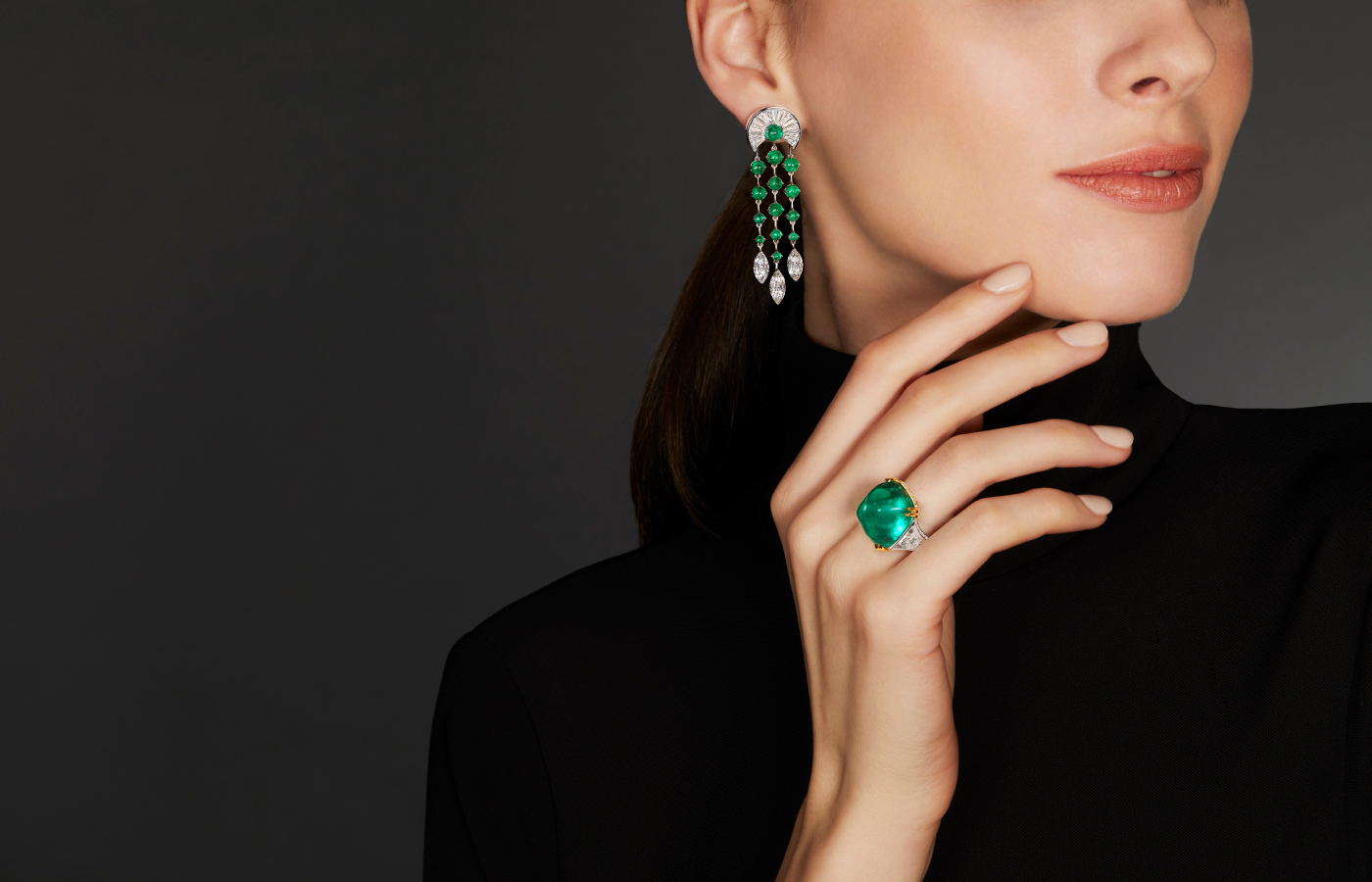 The changes happening at Ronald Abram are exciting, but they don't overshadow the skills and experience mastered over three generations, namely having an eye for estate jewellery, trading important coloured gemstones and antique-cut diamonds, and guiding its collectors to once-in-a-lifetime acquisitions. I am sure the input of a Parisian design style, coupled with a willingness to experiment and innovate, will stand the brand in good stead for generations to come.