Perhaps the only silver lining of the distanced years of the pandemic has been the time it provided for contemplative self-reflection. For well-established high jewellery brands like Ronald Abram, this precipitated a bold digital transformation from a catalogue website to a contemporary e-commerce store. Before we dive into the highlights of my interview with Jonathan 'JJ' Abram, I recommend reading this overview of the brand's signature style, including its passion for timeless jewels, fancy-colour diamonds and precious coloured gems. Of course, all these elements have remained at the core of the Ronald Abram brand during its transformation. What's evolved, however, is the website's design, the addition of e-commerce functionality and some beautiful new imagery and videos that highlight the brand's essence.
The Ronald Abram digital salon took 12 months to complete and reflects the Hong Kong-based brand's approach to quality and meticulous finishing. There's a window into its state-of-the-art atelier, highlights from its estate jewellery offering, and a series of advice articles that support collectors at different stages of their jewellery journeys. "Together, my father and I have more than 70 years' experience working with collectors," explains JJ Abram. "That's always been at the heart of our brand and is still central to our ambition moving forward."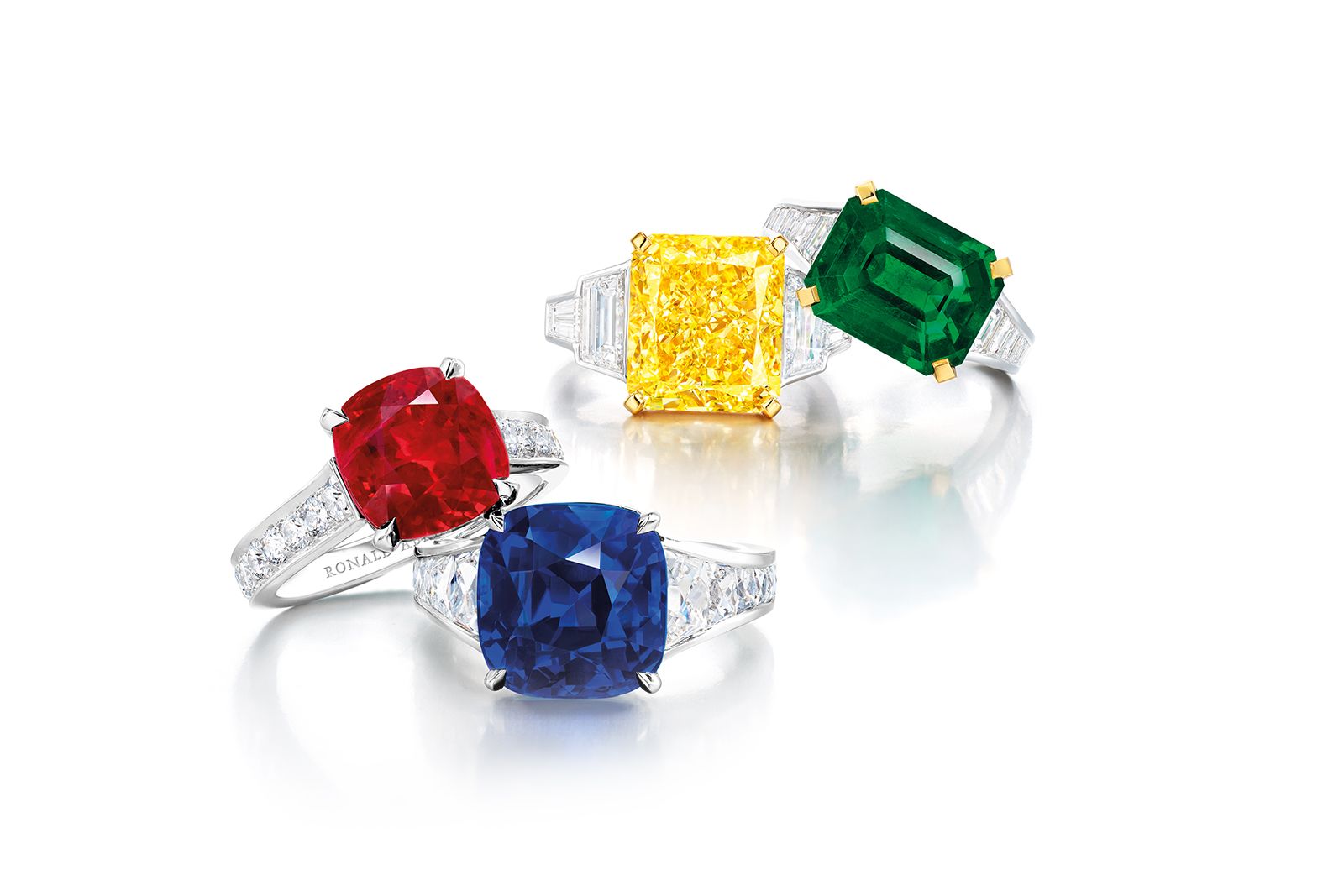 This new online salon represents the next chapter in the brand's story and incorporates a revamped logo, colour palette, and a new tagline: "Worthy of Collection". After four decades, some might consider the change a bold move, and that's where my conversation with JJ Abram begins.
Katerina Perez: Ronald Abram has had the tagline "Collectable Rare Jewels" for forty years. Why was now the right time to change such a significant facet of your identity?
JJ Abram: "Collectable, Rare Jewels" has always been an important part of our brand's identity. In one simple line, it explained what we did. But, when we decided to re-brand, we had to ask ourselves questions about our purpose, not just the what but the why. Answers emerged, and the result became our new tagline. But, of course, to be worthy of collection, each Ronald Abram piece must be made from the finest quality materials and adhere to the highest standards. In doing so, it connects generations of jewellery collectors who are all moved by the beauty of a timeless piece. In some ways, it's what we've always done, but now more than ever, it's about articulating the why and that desire to build a lasting and sustainable legacy for ourselves and our clients.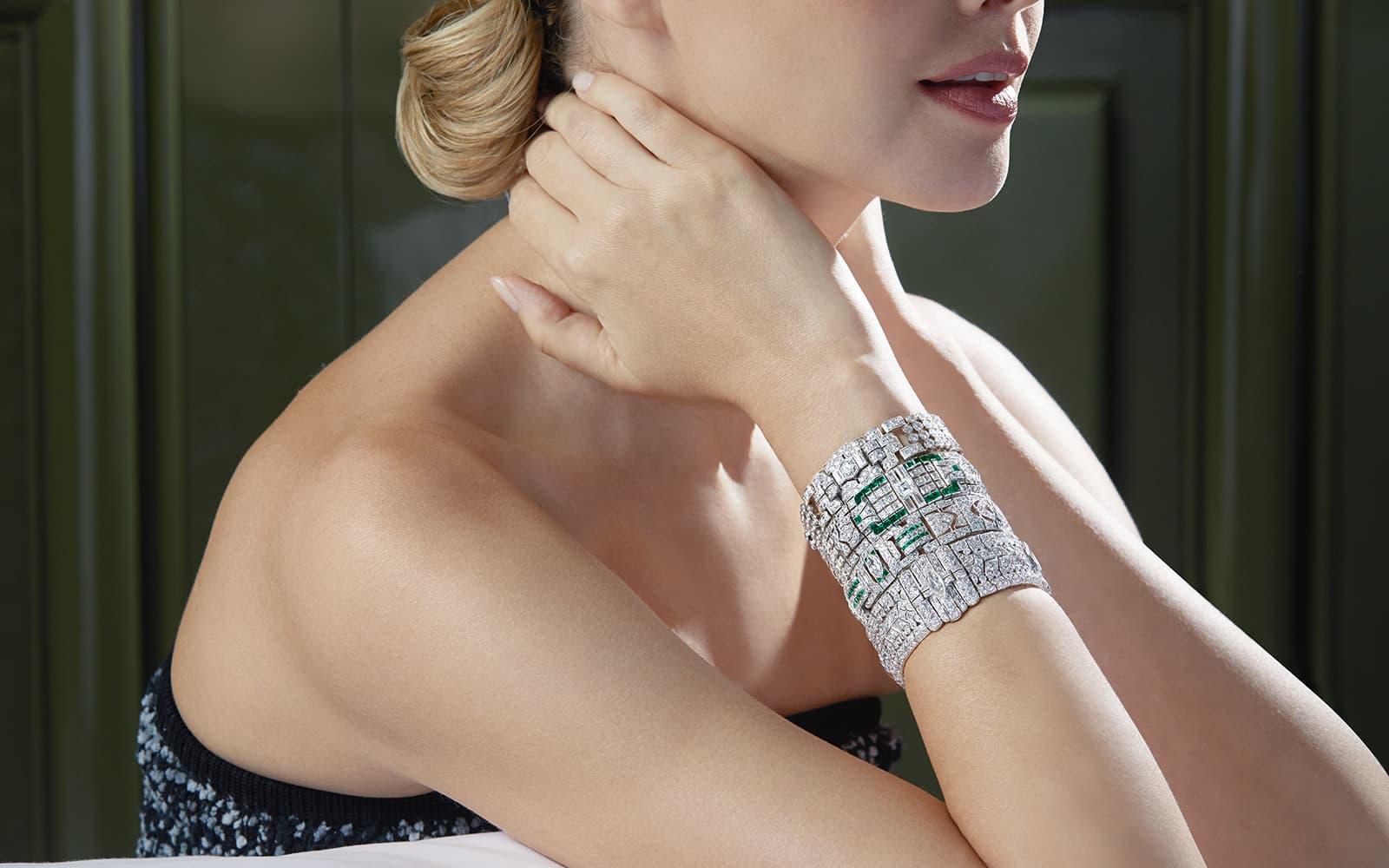 KP: From a practical perspective, what was the process of building your new e-commerce presence like and what were your focuses?
JJA: Like most things worth building, it took longer than we expected. The new site has been part of an overall digital transformation that's been both labour-intensive and technologically challenging, but after twelve months, we're thrilled with the result. Ronald Abram is now officially an e-commerce brand, but this was never just about creating an e-salon; it was about sharing our story. This website offers a view into our family and heritage; we've never put a voice to our design philosophy and craftsmanship in this way. It was important to us to provide transparency and insight. There were many considerations; navigational ease was one of the most important, taking the user on a logical and seamless journey from who we are and what we do to how and why we do it. As part of that journey, we wanted to provide purposeful content and a deep insight into our brand, whether in the form of alluring lifestyle and product images or compelling articles and long-form videos. The aim was to immerse the user in our world.
"We believe brand confidence is driven by authenticity. How much trust does a client have in the products, the process and the people behind that brand? You build that trust by inviting them in and sharing your passion."
KP: Ronald Abram is well-known for its salon at The Mandarin Oriental in Hong Kong, where you've had a presence for almost forty years. Do you believe it is possible to replicate this in-store experience in an online format? Or do you think your in-store and online experiences resemble siblings who work together rather than separately?
JJA: We weren't looking to replicate the in-salon experience online. We wanted to create a hybrid experience blending the merits of both online and traditional jewellery shopping. To do this, we had to find the right digital partners who could translate the advantages of a face-to-face experience into an e-commerce platform. Jewellery interactions demand a deep and anticipatory understanding of a client, and how we've designed the e-salon reflects that experience. Our content mirrors the conversations we have with our clients, whether they're about understanding jewels or talking about our design philosophy and creative processes. The exchange isn't necessarily transactional. One of the benefits of e-commerce is that we can tell you more than you might ask us when sitting face-to-face. Time doesn't play the same role; you can enjoy our pieces when and where it suits. Regardless of how or where you're selling high-value items, at the heart of the conversation is the understanding that comes from multi-generational experience. So, the sibling analogy is correct in that we're raising two different children who benefit from being part of the same family.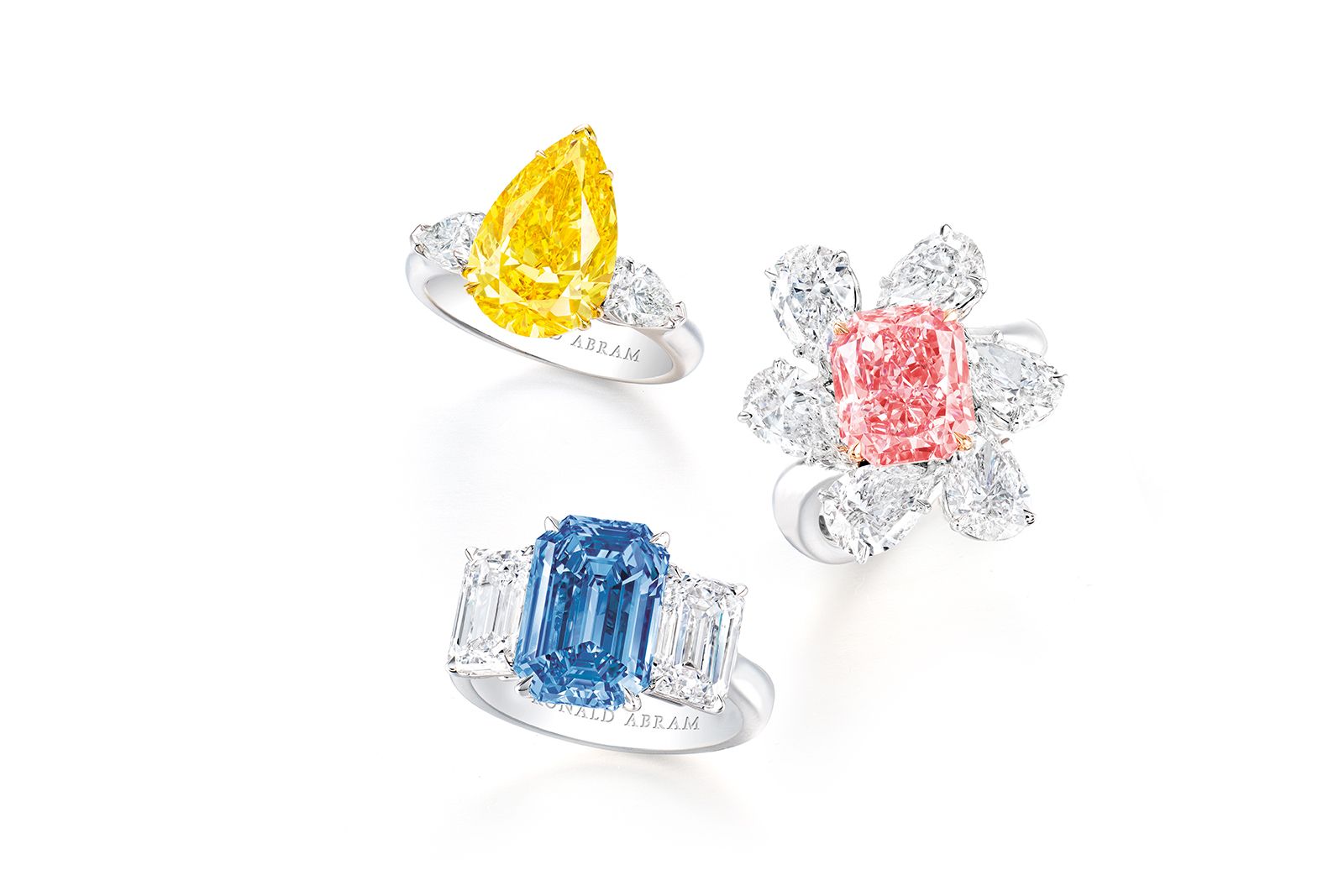 KP: What are your ambitions for the future of Ronald Abram, and what will you be focusing on in the coming months and years?
JJA: Our digital footprint will continue to deepen as we seek to build brand awareness with a new generation of jewellery lovers and collectors. In terms of where we see ourselves in ten years, I think there will continue to be a lot of change for our brand and our industry. I think we will see more personalised relationships begin online rather than in person, more brand collaborations, pop-up events and temporary salons worldwide. Of course, rare pieces will always entice collectors and will continue to be the mainstay of our brand, but we'll also be developing more identifiable lines of fine jewellery. This will be a priority for us, and digital platforms will provide exposure for these collections.
Establishing an emotional connection between a heritage brand and jewellery collectors through e-commerce is no easy task. Fortunately, Ronald Abram exhibits all the virtues of patience, diligence and integrity required to achieve this aim. As a result, this new chapter in its story will enable more jewellery connoisseurs to build collections they can enjoy over a single lifetime or pass down for multiple generations to come.