Haute joaillerie is one of the few vanguards of this handmade practice - whereas in many other industries which traditionally used designs drawn on paper, digital renderings have eradicated the need for pencils or paint. As with all digital applications, computer-aided design (CAD) has its own restrictions, and can not always convey the intricacy of one's creative idea - making it impossible to fully substitute detailed gouache drawings with digital rendering.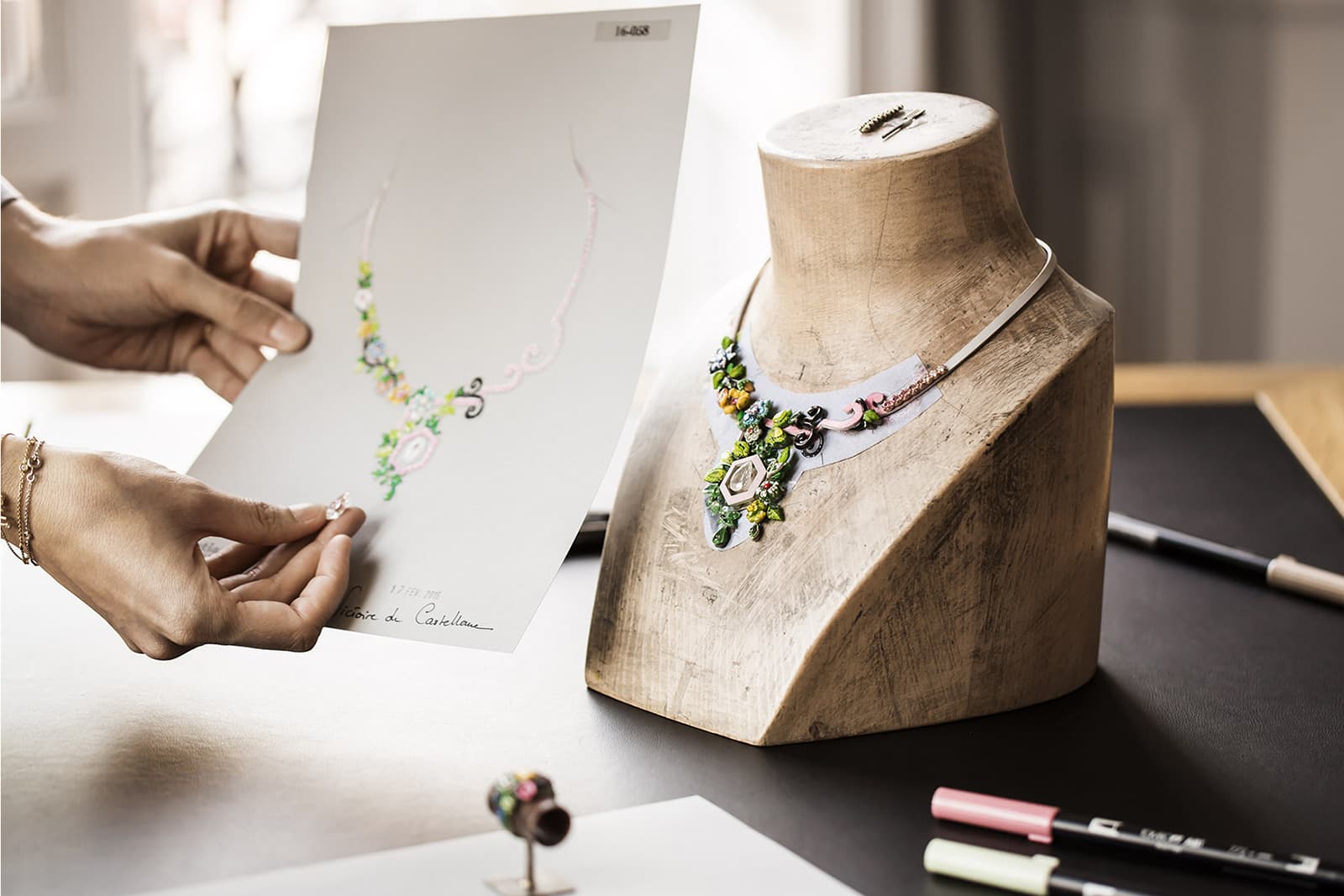 Painting with gouache seems deceptively simple, but - as with all forms of art - it is only achievable for those who have studied the art of painting jewels and is highly skilled in this specific medium. The finest maisons of the revered Place Vendôme such as Van Cleef&Arpels, Boucheron, Chaumet, Dior and Piaget all uphold the importance of this traditional process, and often share images of original gouache drawings with the media in order to demonstrate the extra effort put into creation of high jewellery. Gouaches provide a visual shorthand for the level of exceptional artisanship which these jewellers still represent - and alludes to the beauty of the hand-made, human processes still involved in the highest echelons of fine jewellery design.
Only a small percentage of jewellery designers in the world have truly mastered the art of jewellery drawing. Among them are Héléne and Jeanne Karpov, twin sisters based in Paris, who have worked for over a dozen esteemed fine jewellery houses in their career. They share that "over the last 15 years, we've had a few mentors who were perfectionists and who taught us how to build volume, create shadows and light, and the most important - how to correctly use white 'colour'. When learning gouache techniques, only the first 3000 hours are difficult!"
The process of putting an idea on paper can take anywhere between a few hours to several days for the most complex pieces, but for some gouache artists work doesn't finish there. For example, jewellery designer for Place Vendôme Maisons and private clients, Frédéric Mane says that "it is very important for me that the final jewel is incredibly similar to my painting - that's why I paint to a 1:1 scale for my projects. They are a mix between an artistic painting and a technical map that a maker will be guided by. It is essential to closely follow workshop production, but keep in mind that jewellery makers are also artists and one needs to work in tandem with them to achieve the desired result".
Traditionally, a gouache drawing is presented to a client as the final design when a bespoke piece is commissioned. However, detailed gouache artwork can be enough for some clients to decide on a purchase before seeing the finished piece when it comes to the art of high jewellery. This is the case of the David Michael jewellery atelier run by two brothers Michael and David Robinson in Australia. Michael is the one producing stunning gouache designs, he explains: "because of the way that my brother and I work, every one of our designs is made by the hands of one of us exclusively, which greatly limits the number of jewels we can make each year. It takes me approximately half a day to a day to complete a rendering, but to hand-make the design can take me anywhere from one to six months."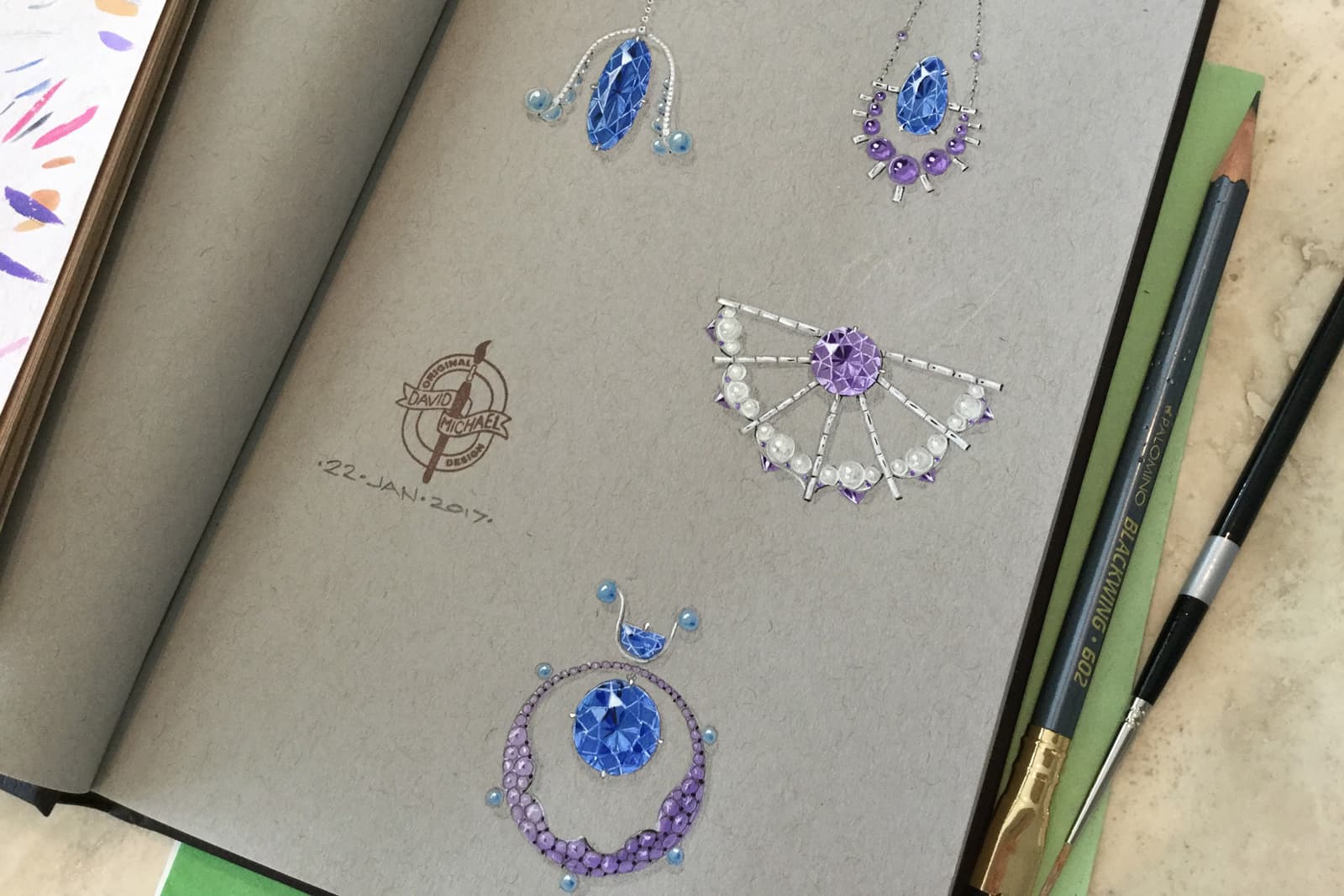 Samantha Kelly is a gouache artist harking from Australia who has found popularity on Instagram. She believes that "gouache are desirable artworks in their own right due to the amount of time and detail that gets put into each piece." The art of drawing jewellery is certainly valuable on its own - designs by some of the great masters such as Rene Lalique often sell for four figure sums and the resale value of a jewel accompanied by the original drawing is much higher; adding up to 20% to the hammer price at auction.


It is fair to say that jewellery drawings are collectibles in their own right, so Sotheby's and Christie's regularly have them as separate lots during jewellery sales. Moreover, in 2016 Sotheby's held 'Masters of Design' Exhibition – a collection of never-seen-before jewellery drawings from Van Cleef&Arpels, Cartier, Boucheron, the American jeweller Verdura, as well as the court masters of Russia and Sweden – the Bolin family. Understanding that jewellery drawings are often as important for clients as the jewellery they commission, Frédéric Mané keeps a private selection of masterpiece gouache in his archive and after completing an order he gifts the original painting of the jewel to a client.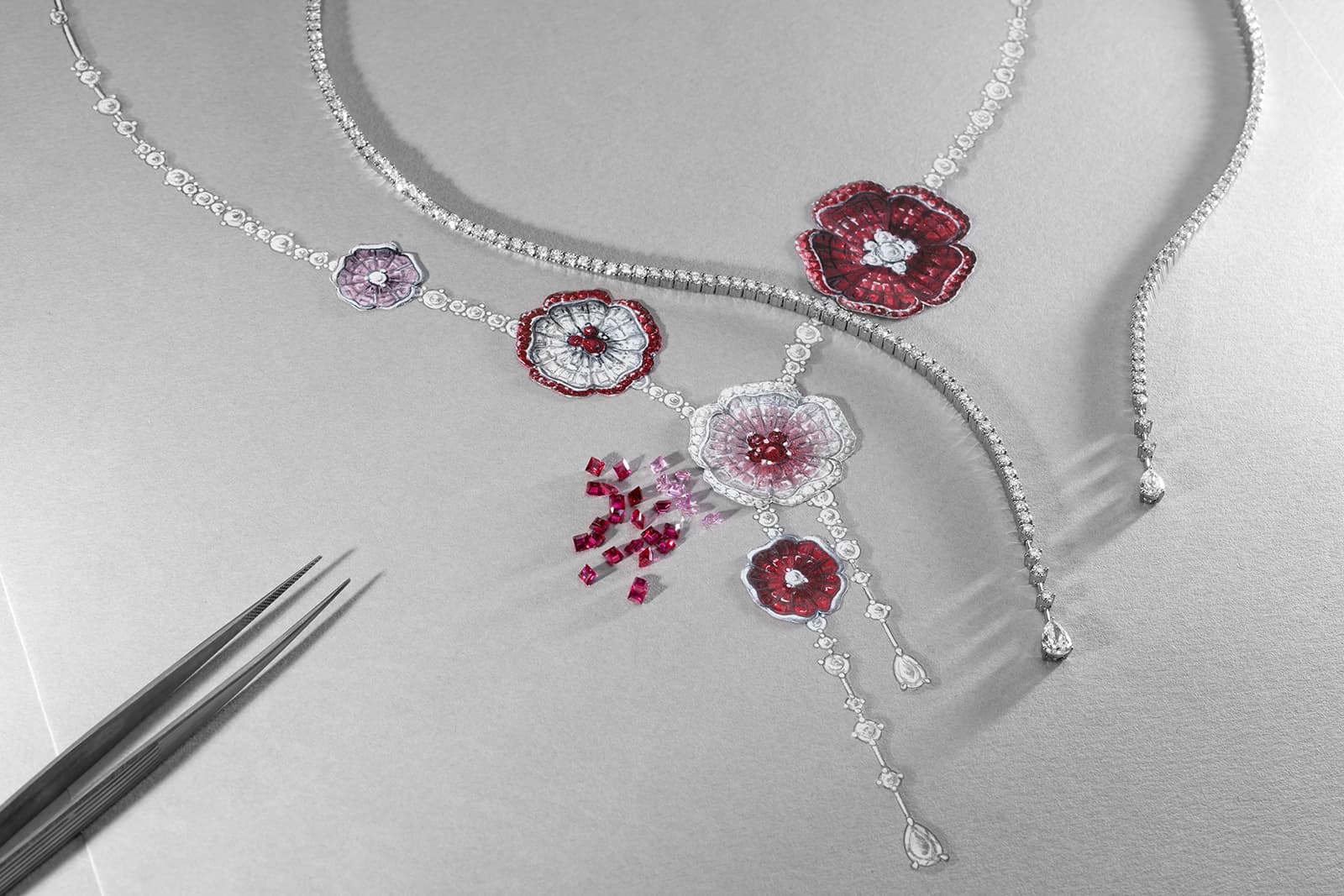 A fitting summation on the artistry of this medium is provided by Jeanne Karpov: "gouache paintings of jewellery are desirable artworks. It is a combination of design, balance, precision and traditional painting. Conveying emotion is the real challenge when you start a gouache - isn't this the real goal of any artwork?"