This article is dedicated to such jewellery with rather unusual design elements which do not represent much value on their own, but when combined with gemstones and gold, these materials bring innovation to the art of jewellery. It can be said with confidence that over the past twenty years there has been a reassessment of how to perceive the true value of jewellery. First jewellers implemented new metal which is not perceived to be as precious as gold or platinum – titanium. It is now very well known among both makers and their clients, both of which appreciate how hard it is to work with this material and why the final price for a jewel becomes so high exactly for this reason. This fact alone made many of us wonder whether jewellery made using untraditional materials could be called precious at all. To answer this question positively it is important to understand that the originality of the idea and its implementation are also worth a lot.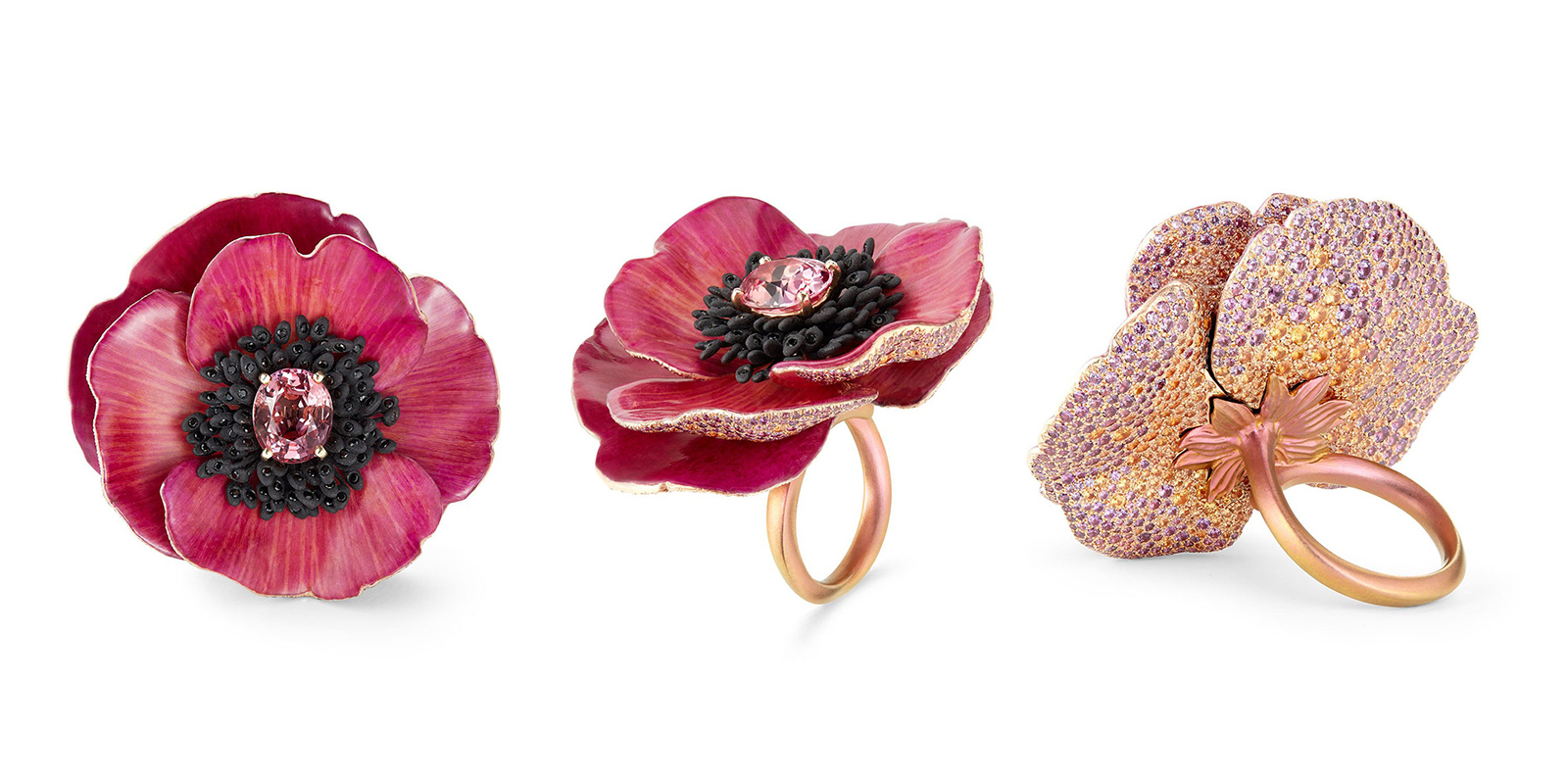 True, the famous masterpieces of various types of applied art are often worth fabulous sums of money that are not directly proportional to their cost. The same applies to jewellery and we witness more and more designers making pieces out of gold embellished with precious stones and elements made of alternative materials: ancient artefacts, butterfly wings, feathers, different types of wood, flower petals and even pebbles. All for the sake of creating outstanding works of art!
One of the companies that most often challenges traditional jewellery design is Hemmerle. In their jewellery, the Hemmerle family experiments with different textures and is always working to achieve the perfect balance between the different shades of the materials used. Gold and platinum are often replaced with iron, copper or aluminium in their pieces, and instead of precious stones, artefacts are sometimes made the central design element: ancient coins, Egyptian pottery, porcelain inlays or micromosaic elements.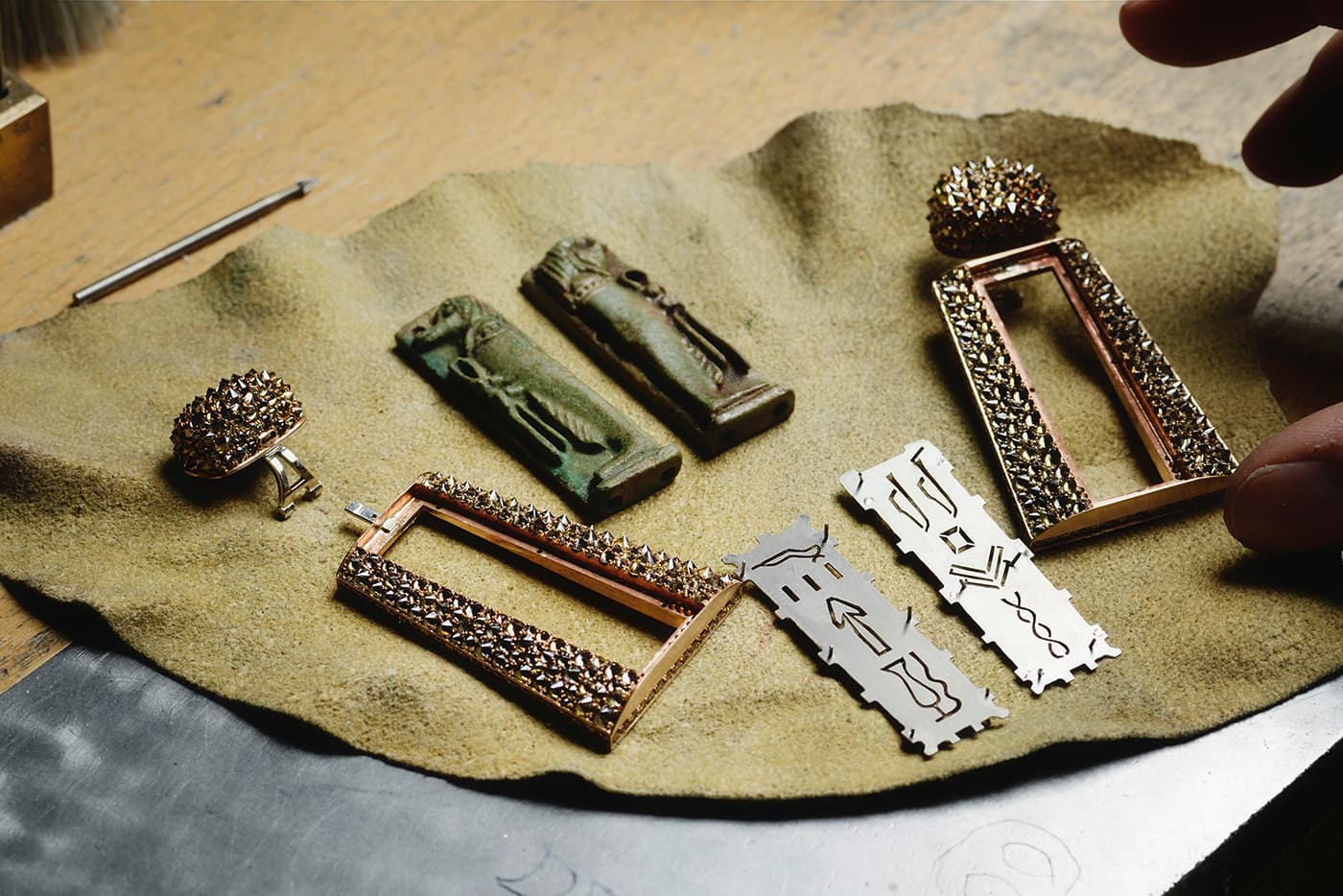 The desire to push the boundaries of jewellery design is the prerogative not only of independent jewellers but also of well-known brands. For example, between 2015-2018, starting with Secrets and Lights collection, Piaget had been collaborating with Nelly Saunier, a master in creating bird feather marquetry. The artist has been embellishing statement cuff bracelets and earrings with delicate feathers creating intriguing rippling surface over metal. The jewels in the brand's high jewellery collections featuring marquetry have been the most memorable for me over the past few years.
In 2018, the French brand Boucheron impressed everyone with its innovative decision to create nine unique flower rings which were part of the 'Nature Triomphante' high jewellery collection. The florist Claire Boucl helped to make this extraordinary idea a reality: she, together with the company's jewellers, scanned and stabilised the buds of anemones, violets, hydrangeas and peonies without using chemicals to preserve the natural shades of the petals. It should be noted that the process of creating unfading buds turned out to be incredibly time-consuming and costly, exceeding the price of precious stones included in the rings themselves.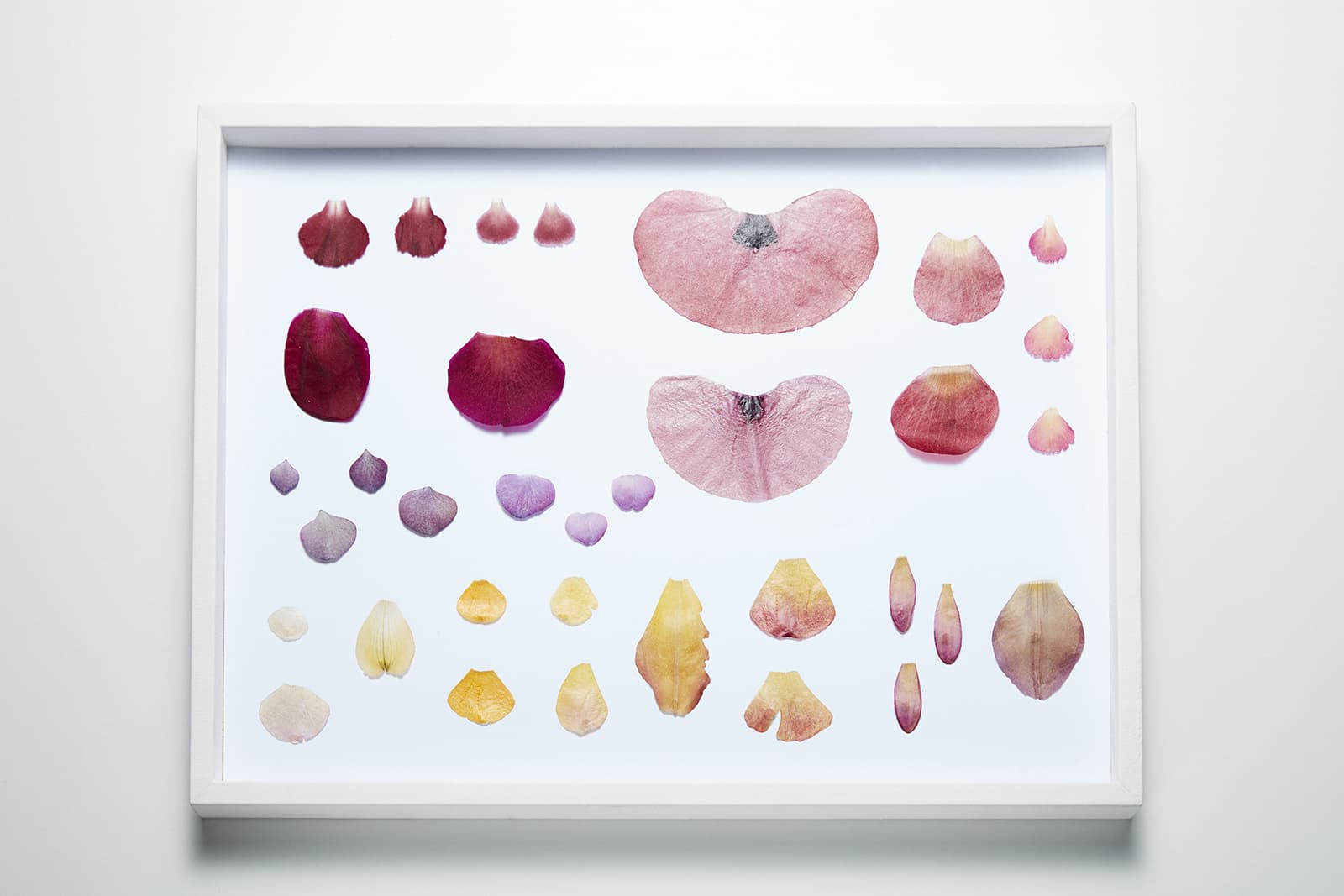 Nature has become an inexhaustible source of inspiration for Brazilian designer Silvia Furmanovich who creates earrings, bracelets and even clutch bags applying the iconic technique of marquetry. Unlike Piaget, the pattern on her jewellery is lined with wood upon wood and the result looks very impressive, especially when paired up with precious stones of various colours. Birds, flowers and butterflies are created out of different colour woods with such detail that they seem to come to alive in Silvia's jewels.
Sylvie Corbelin from France touched on the theme of butterflies in one of her collections by making a series of brooches with the natural wings of these insects in a polymer resin coating. "A few years ago, I bought a collection of wings from an entomologist and was bewitched by their natural beauty. I couldn't help myself from making wing-shaped brooches with a statement central stone to showcase their uniqueness," shares the designer.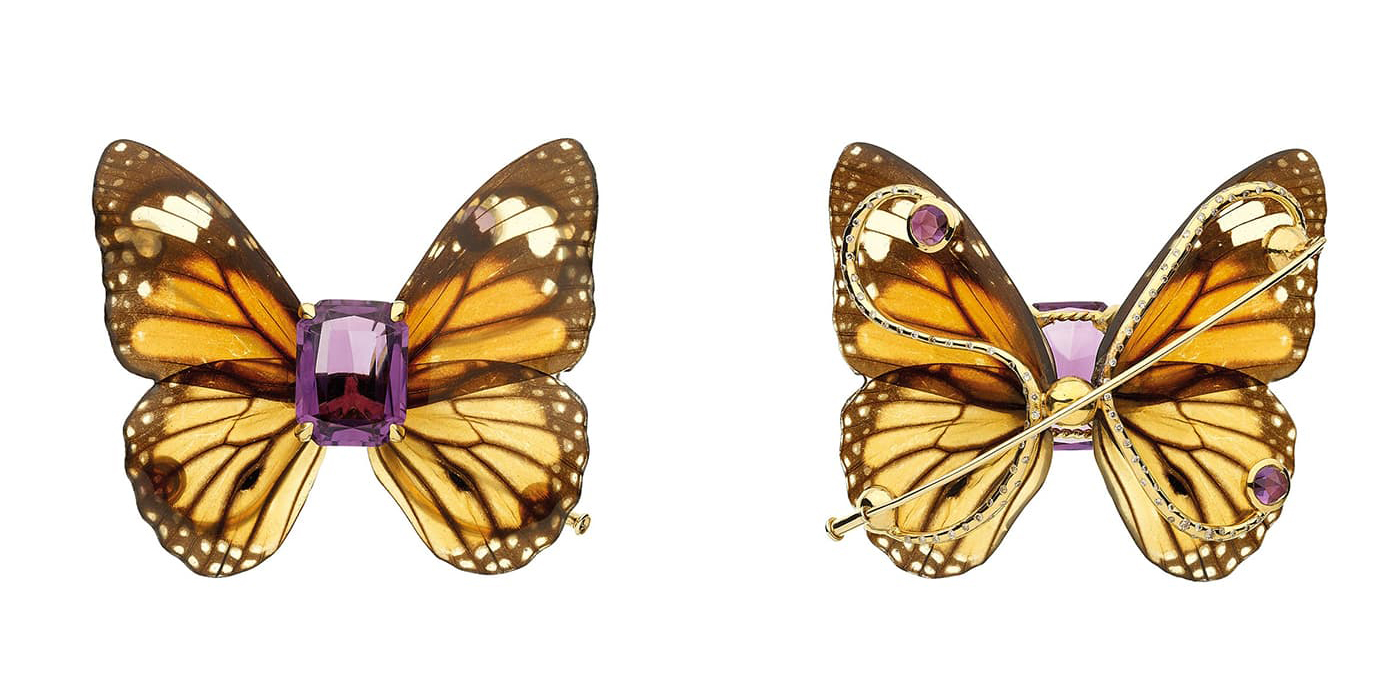 Finally, I want to draw your attention to the American brand CVC Stones. Unlike all the other jewellery companies, their signature pieces are pendants, bracelets and rings made using beach pebbles that are encrusted with diamonds or rubies. Each jewel is unique because it is simply impossible to find two stones that are identical, something which makes all the works by CVC Stones truly unique.
The precious jewellery described in this article could be dubbed "new luxury" because it does not abide by the industry's usual parameters. These alternative accessories are created for those who do not simply base their purchase decision on a jewel's value but can afford to buy something striking and individual. Maybe you will become the next owner of one such unusual creation?
The shorter version of this article was published in the September 2019 issue of VO+ magazine