Thelma grew up surrounded by women whose jewellery collections were a source of pride. She describes her native Nigeria as having a deep respect for gold and its power to be both beautiful and useful in times of need. When such an occasion arrived, Thelma watched as her mother sold her beloved jewellery to fund her education in Antwerp, where she studied diamonds and took her first steps into jewellery design. To discover more, I spoke to Thelma about the evolution of her fine jewellery brand, the many sources of inspiration she draws from, and the way she connects with clients through coloured gemstones and diamonds.
Katerina Perez: How would you describe your brand and its aesthetic?
Thelma West: My brand is an eclectic mix of beautiful, unconventional designs. I love diamonds; they are at the heart of everything I do. I thoroughly enjoy bringing ideas to life by combining exciting, diverse materials and traditional techniques – most of which can only be done by hand. I often work with coloured diamonds and sometimes with other coloured stones such as rubies, emeralds and sapphires. My pieces have a certain grace to them that I hope the wearer exudes, complementing their personal style, be it jeans and a t-shirt or couture.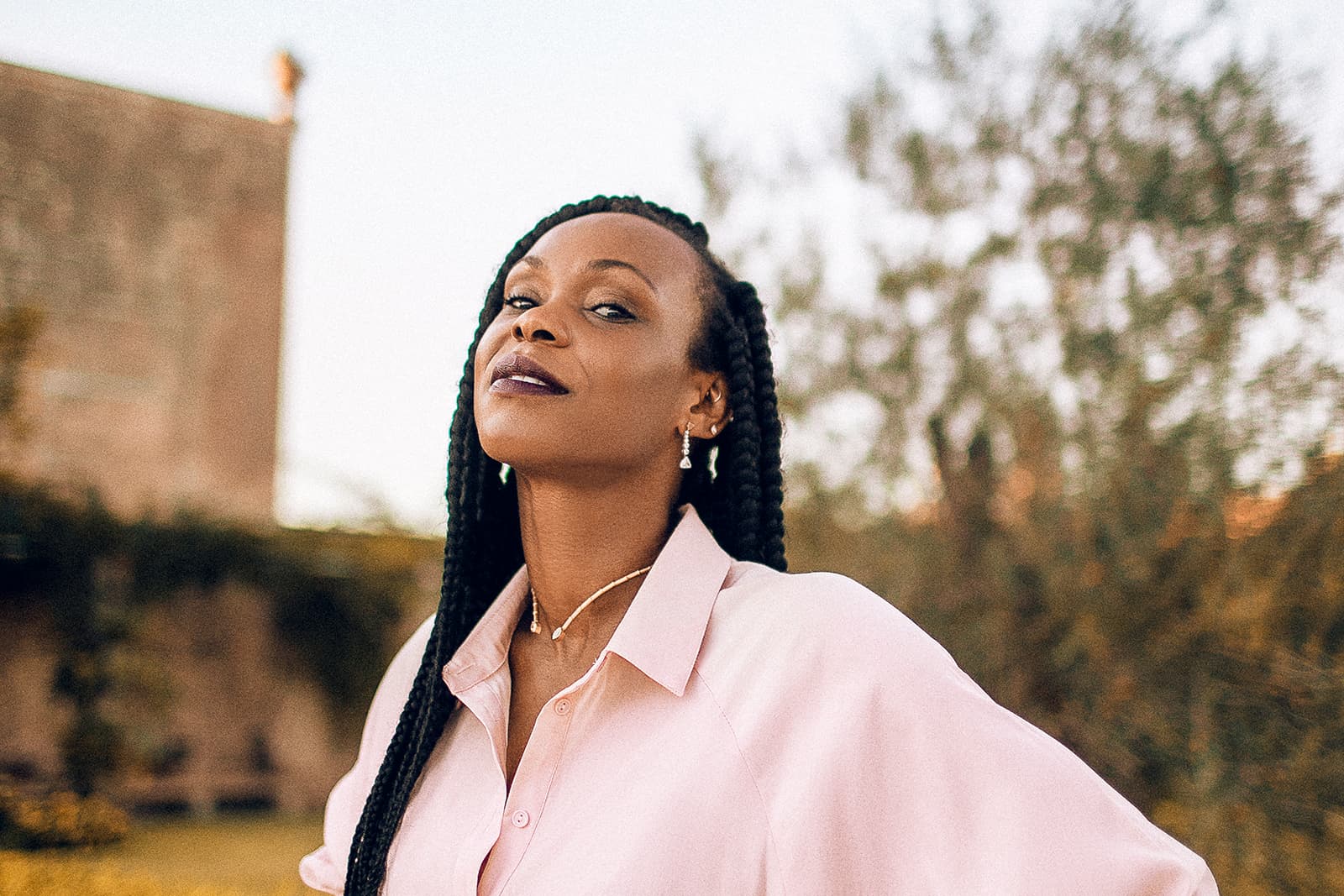 KP: What are the origins of your brand and when did you start designing?
TW: Thelma West the brand was founded in 2012. It started with friends nudging me to create jewellery for them. I was usually too busy and distracted with my full-time job as a diamond dealer. I finally caved and made my first item of jewellery for a friend who had gotten engaged. We shared a love for old mine-cut diamonds. I sourced a wonderful old cut; just under three carats. We designed the ring together and I brought it to life. She absolutely adored the ring. I loved the process and felt like going through that experience over and over again. And that was it! I had been working as a diamond dealer for nearly a decade and I didn't want to give it up. Jewellery design was a fantastic and necessary addition to my work, while also being my grand passion project.
KP: What is it about diamonds that draws you to them and what are some of your favourite stones that you have worked with?
TW: Natural diamonds are incredible and nothing compares. I have seen first-hand what [diamonds bring] to communities in producing countries. It feeds an insane number of miners and their families on my home continent. Diamonds are unique and it's tough to have favourites. I worked with a 25 carat asscher cut with excellent symmetry and incredible fire, it was the centre diamond in a bespoke TW necklace. I made a ring with a dreamy eight carat old-mine cut diamond – natural coloured diamonds are hard for me to resist.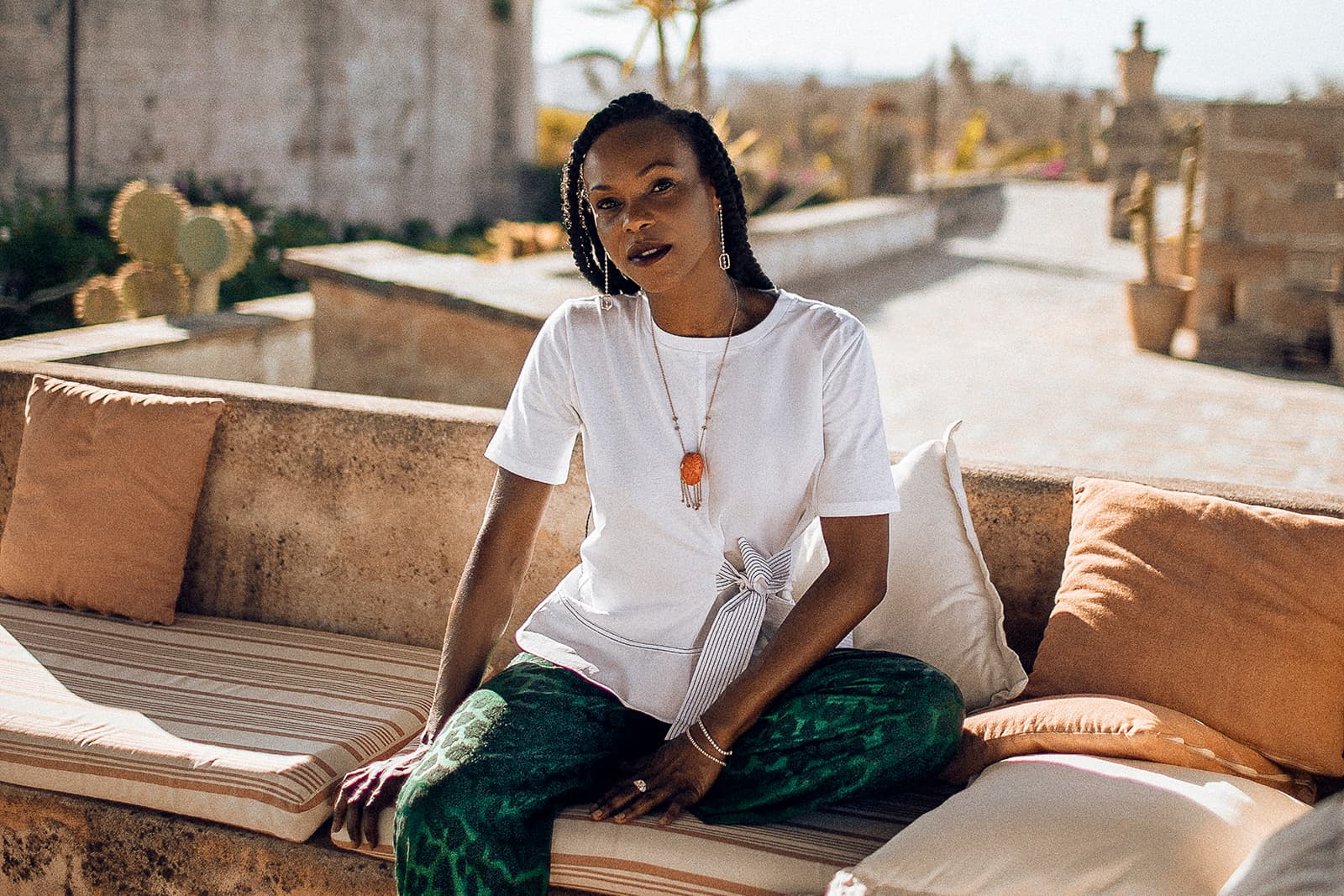 KP: What were your initial inspirations for your jewellery and how has this changed over time?
TW: I set out to make beautiful pieces of art for awesome clients. I wanted to make people happy. It shouldn't matter what price a piece of jewellery is selling for. It should be one-of-a-kind and show off the talents of the maker in mastering the beauty of the materials. That hasn't changed. Building solid relationships with the people that collect my jewellery is key to what I do. It's all very personal to me and I need to be able to give it 100% creatively. I seek out individuals, places and things that inspire me. I've often turned to nature for a lot of my artistic inspirations, making travel an important part of my life. From a young age I was fortunate enough to get to see some cool places, fanning my desire to explore, learn and grow through different cultures.
KP: What informs your design style and how did you acquire the skills and knowledge to create such a broad portfolio of jewels?
TW: As an artist I create a world and invite people to come in. I don't really think. I just carry on doing art my way and connecting with people through my art. Sometimes that means creating to a client's specifications with my interpretation or creating based on my own inspiration. This has meant that my pieces are quite varied, but all still special.
KP: Is there a particular theme, style or inspiration that works its way into each of your collections?
TW: The story! That is the common theme, every piece of jewellery I create has a story. Some more epic than others, but all unique. I'm a sucker for a great love story and I'm always honoured to be a part of one. But, ultimately, I design each piece as a treasure knowing that it'll be entwined with the wearer's most cherished memories. I never rush my work and I don't compromise on quality craftsmanship. Because my jewels are designed to be enjoyed every day, for many days, and then passed on in honour of these moments and memories that will live forever.
KP: Why is it important for you to reference your heritage?
TW: Every day I have the same goal, to enjoy the chaotic, flawed and beautiful journey of my life. My heritage is a part of who I am and influences how I live my life. Being Nigerian-born has left its good marks on me, so has being British. I wear my identity proudly and it's only natural that this, all together, influences my designs and inspires me. It gives me great pleasure to incorporate a little of the things I have seen and experienced, the books I have read and of course the people, especially women, I meet or discover through studying.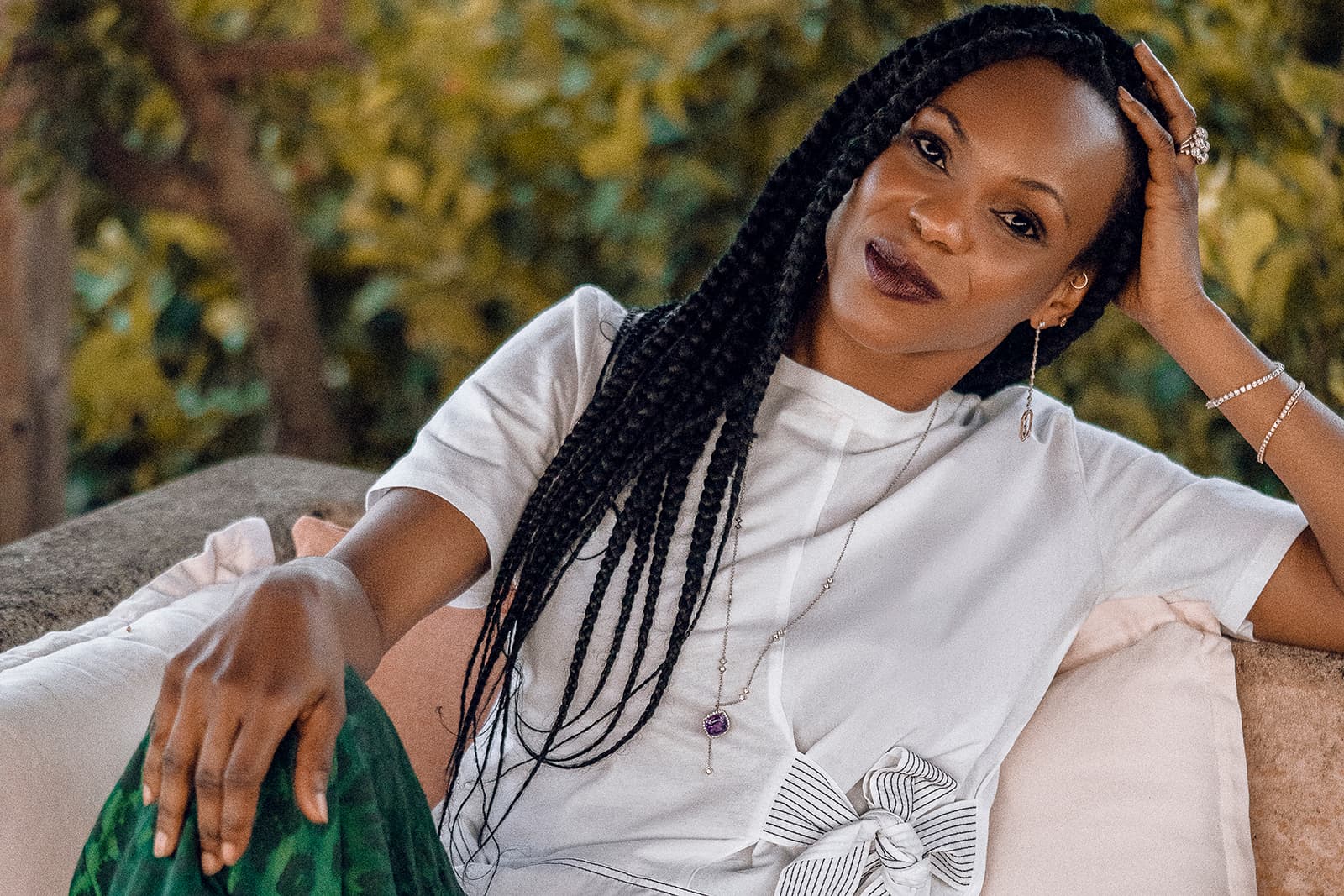 KP: How do you stay connected with your heritage?
TW: Most of my family live in Nigeria and communication is constant. I stay in touch with my siblings on a WhatsApp group which feeds my daily need for love and laughs. I try to visit often, and when I do, I indulge (maybe too much) in the food and I visit craft markets to pick up small artefacts. I'm told I spend way too much time in Lagos markets. That's because I really enjoy my conversations with the sellers, who usually have interesting tales to tell. I must confess, another reason I visit these markets is to refine my negotiation skills (as these guys are master hagglers!) which I believe helps to keep me on top of my game as a diamond dealer. Books and art are great ways to stay connected. I will read anything by Chimamanda Adichie and I have a not-so-secret obsession with Ndidi Emefiele, a Nigerian artist. Then, of course, I have my hairdressers, who in my opinion do not run salons but instead operate mini cultural information centres with a side of hairdressing!
KP: Do you think celebrating culture and heritage is more important now than ever before?
TW: Culture and heritage is so close to one's identity, we must celebrate it. I see the journey we go through to get to where we are as building blocks, stacked on top of each other. We can't help how this manifests itself. There is all this talk on immigration, globalisation and existing in a multicultural society, we simply should not create opportunities for people to feel ashamed of who they are or hide their heritage for fear of being judged. Celebrating culture should mean that people are free to express themselves with regards to where they come from or choose to belong.
KP: What is your favourite part of being a jeweller?
TW: Creating wonderful pieces of art for collectors and clients. Helping jewellery lovers collect and curate. Being a part of wonderful love and life stories, then of course working with my incredible team.