Rings, bracelets and earrings are the typical pieces to use this style; the earrings are usually asymmetrical, while the rings and bracelets feature two identically or similarly sized gemstones set opposite one another. So I do not talk about them all at once, in this article I am going to tell you a few facts about rings.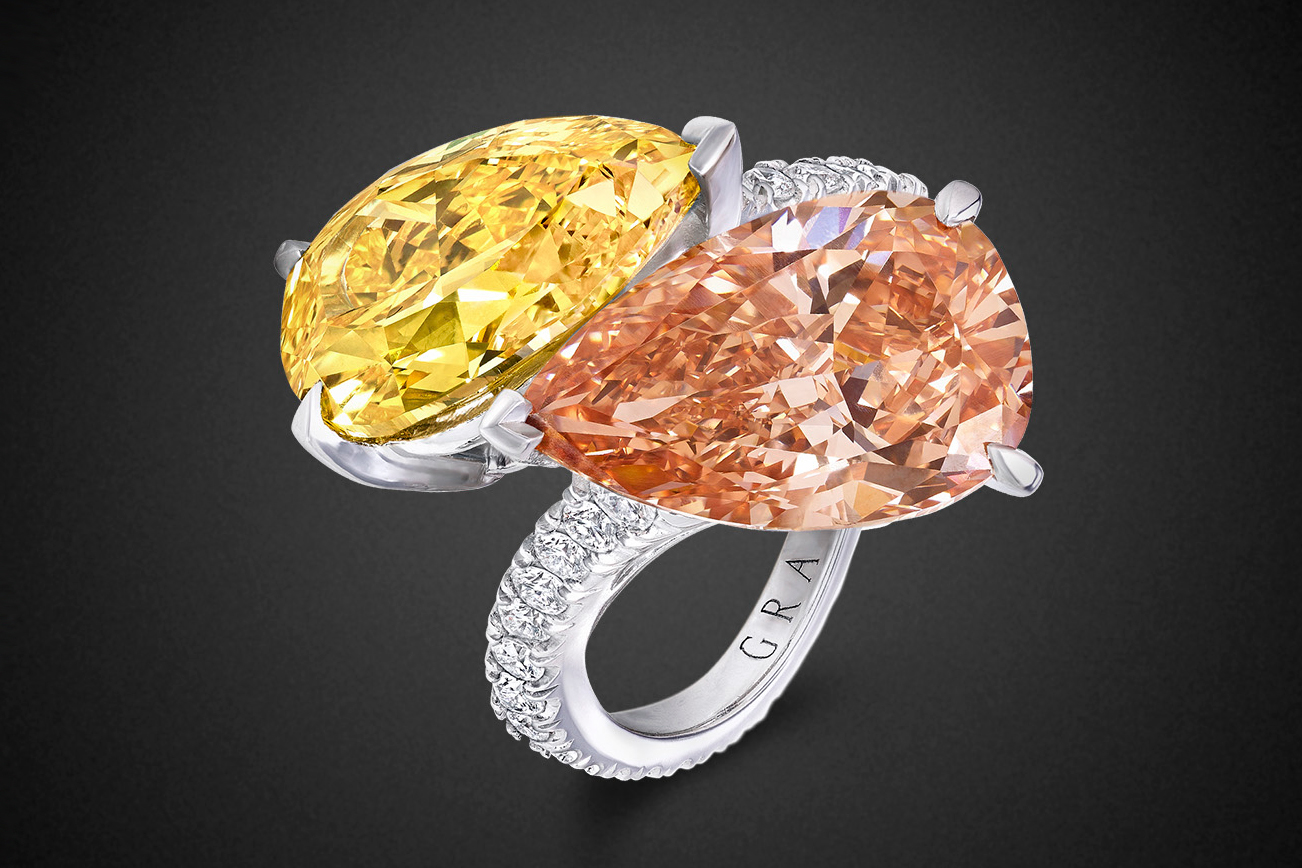 The traditional design is a ring with two stones of the same or similar proportions either in matching colours, as you will get from Harry Winston, or different, as in William Goldberg's ring with pink and yellow marquis-cut diamonds.
The real spark of the TOI ET MOI design lies in the way the stones complement each other, as they do in the Messika ring with pink and white pear-cut diamonds, or contrast on another, as in the designs from Ivy New York which mixes diamonds with two different colour spinels.
The contemporary TOI ET MOI ring differs from the traditional imagining in that it does not have to be precious stones that are fixed to each end, but any decorative element – Chopard feature flowers on their ring, De Beers white gold swirls and Boucheron opt for snake heads.
The first famous example of a TOI ET MOI ring was the engagement ring given to Josephine by Napoleon in 1796. There is no doubt that featuring two gemstones set in opposition was an existing practice, but Napoleon's engagement gift brought it to the attention of the wider world after it was sold for nearly a million dollars at the Osenat auction in Paris.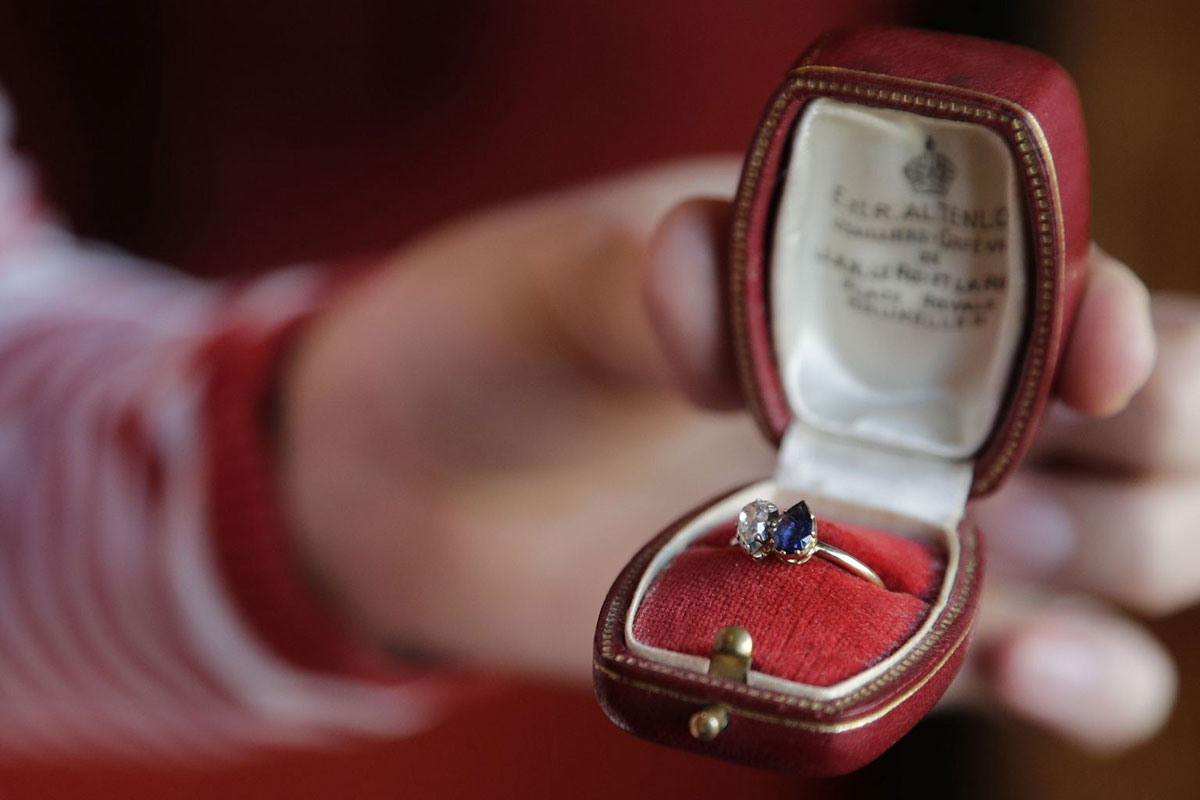 The TOI ET MOI ring reached its peak popularity at the turn of the 20th Century as a common engagement present – it served as a perfect symbol of the union of two souls in love.
The most valuable example was designed by French jewellery Alexandre Reza and sold at auction on 11th May 2010 at Sotheby's for $6.32 million. The piece featured two rare pear-cut diamonds, one a 5.02 carat pale blue Fancy Vivid diamond and the other a clear stone weight 5.42 carats.
A TOI ET MOI ring by Van Cleef&Arpels featuring a diamond and an emerald was the engagement gift given by John Kennedy to his future wife Jackie Bouvier, while the Danish Prince Henrik got down on one knee for Queen Margaret with a ring from the same jeweller featuring two round diamond stones. And in 2005 Jesse James gave a similar double diamond ring to the American actress Sandra Bullock.
You can purchase a TOI ET MOI ring at auction at Christie's and Sotheby's and they can be found in pretty much any catalogue, especially if you are looking for the important stones. For the widest range of two-stone rings the best designer to go for is Alexandre Reza.
So, if you like experimenting with unusual jewellery then you should definitely consider treating yourself to a TOI ET MOI ring.