While so many brands work with the more traditional coloured stones – emeralds, rubies and blue sapphires – it was the sheer variety of unusual and unique gems that offered me my first tantalising glimpse into the colourful world of Madly. It's not every day that you see a colour-changing Alexandrite, hot pink Jedi spinel and a dreamy lagoon tourmaline side by side, but that's what differentiates this most vibrant of jewellery houses.
From the vision of owning a jewellery piece that was supremely yours and a desire to make the world a more joyful and sparkling place, Madly was founded in 2014. Six years later and Madly is thriving thanks to its incredible variety of gemstones and a design team that really listens to the visions of its clients – an essential for any successful bespoke business – leading it to be crowned best jeweller in Asia in 2018 and 2019 at the Luxury Travel Guide Lifestyle Awards.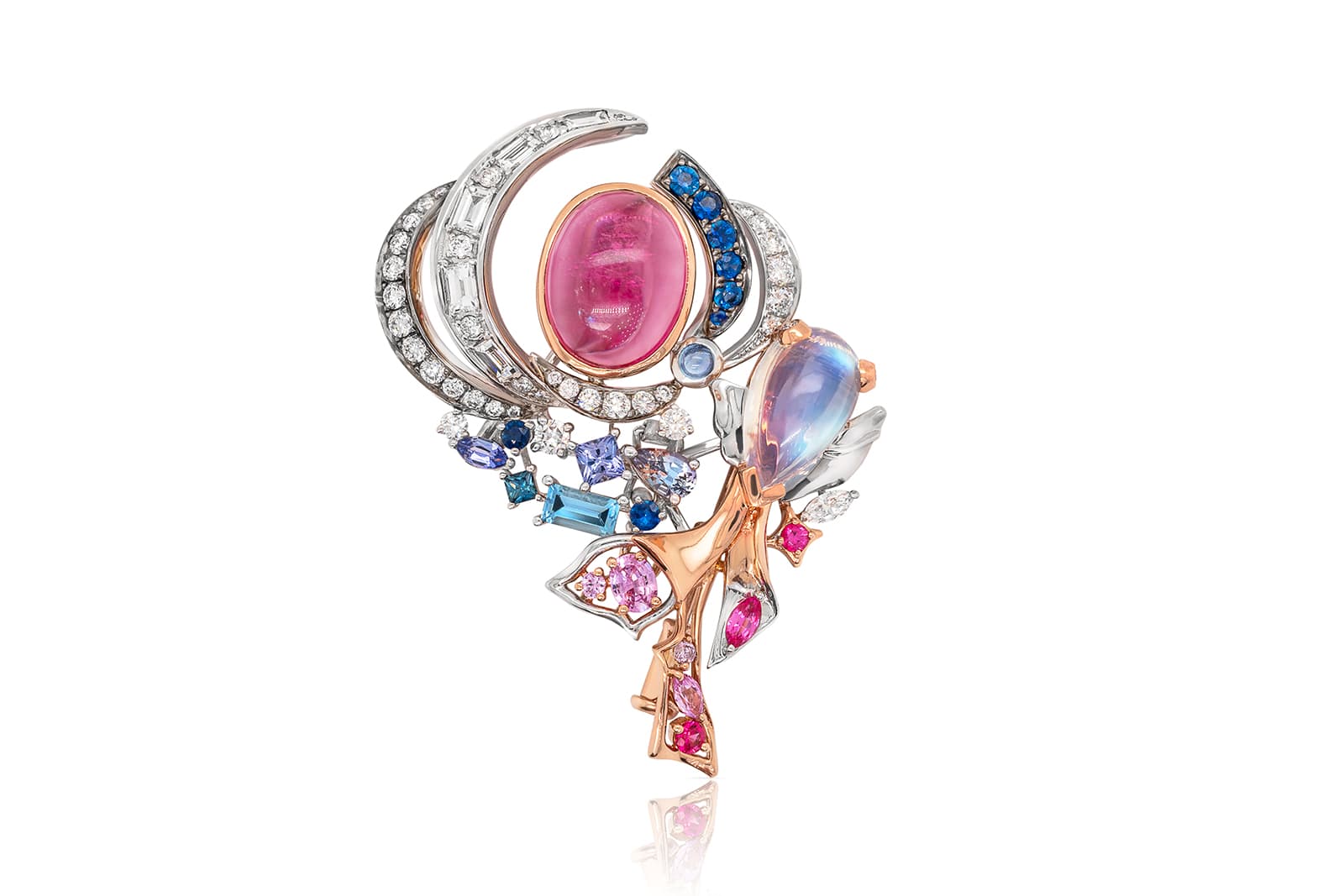 With the rise in popularity of coloured gemstones, I asked founder Maddy Barber if her clients know what they are looking for when they first approach Madly. "Yes, for sure!" she told me. "Many clients come in knowing that they want an Alexandrite, tanzanite or Paraiba tourmaline for their engagement ring, push present or cocktail ring. Millennials, especially, do a lot of research before coming through our doors."
And what about those who don't – how do you educate them when there is so much choice, I asked? "Amongst the jewellery buyers in Singapore, more are used to buying diamonds and know their 4Cs very well so switching over to the world of coloured gems takes a little getting used to," shares Maddy and continues using a clever analogy to explain how to tell if a gemstone is for you. "Buying diamonds is like buying a piece of land – you look at the size, shape and location and you can rank the different options by their 'per square foot' price, like comparing diamonds according to their per-carat price. Coloured gems, meanwhile, have life and fire that cannot be charted or quantified, much like how the 'vibe' of a home is independent of the furnishings in it. A lot of the time you will walk into a house and just know that it's meant to be – coloured gems are the same."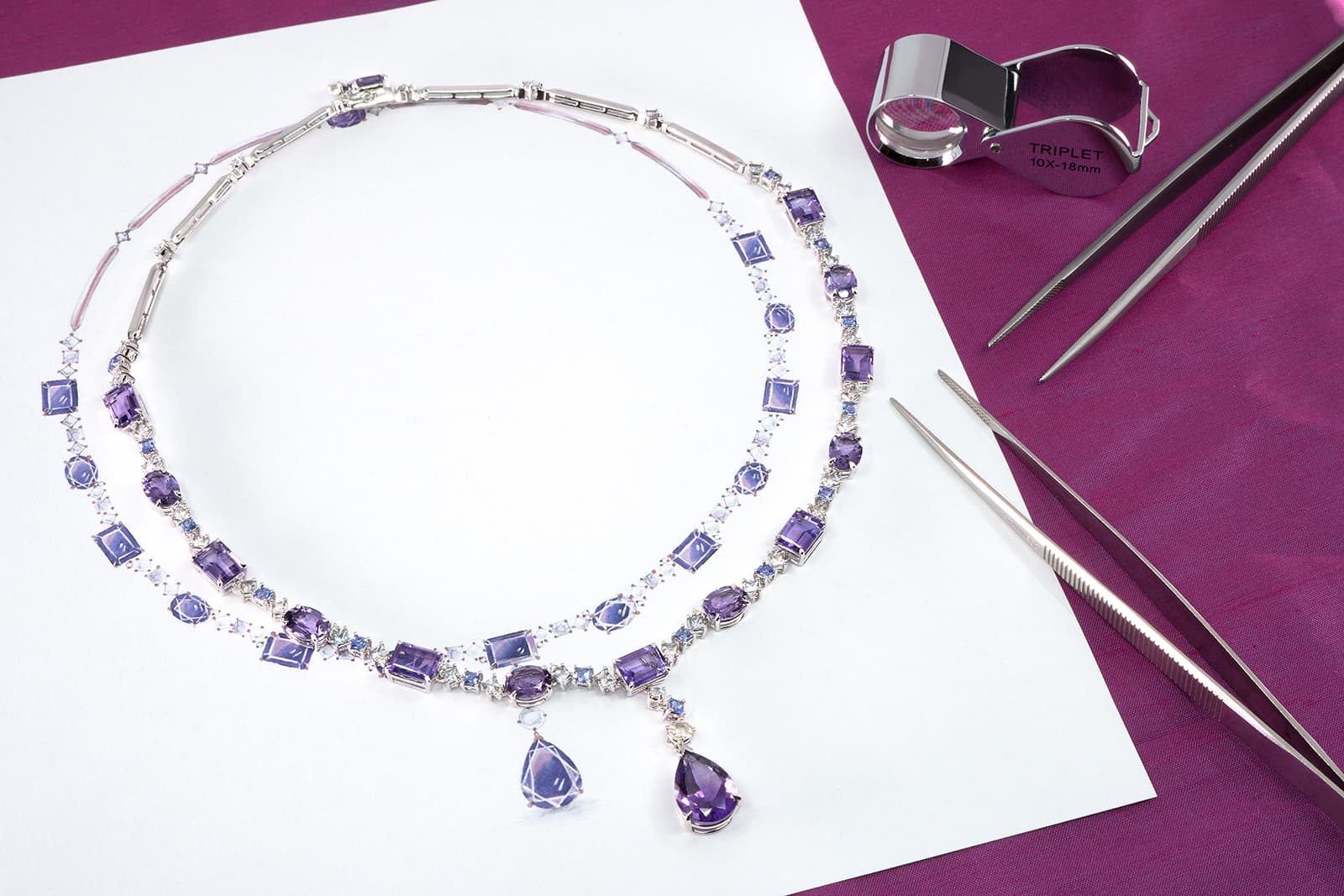 Of course, this analogy is very much dependent on the quality of the coloured gems, something that Madly takes very seriously indeed. They make a point of only using the top 0.1% of the world's coloured stones in their designs. Their passion for sourcing the finest gems led them to recently open a sourcing office in Mahenge, Tanzania. East Africa is rich in some of the world's rarest gemstones – tanzanites and tsavorites, and spinels, rubies and garnets in Mahenge in particular. "With how selective we are and the number of projects that we are working on, we had to ensure a good supply of the finest gemstones," explains Maddy. "Going as close to the source as possible seemed like the best way forward."
As well as its own sourcing office in East Africa, Madly is also understandably proud of the fact that it is one of the first jewellers in the world, and the only in Singapore, to be an accredited ethical member of the International Colored Gemstone Association. This guarantees that all its gems are mined responsibly and sustainably and obtained legally – something that they disclose to clients right from the start.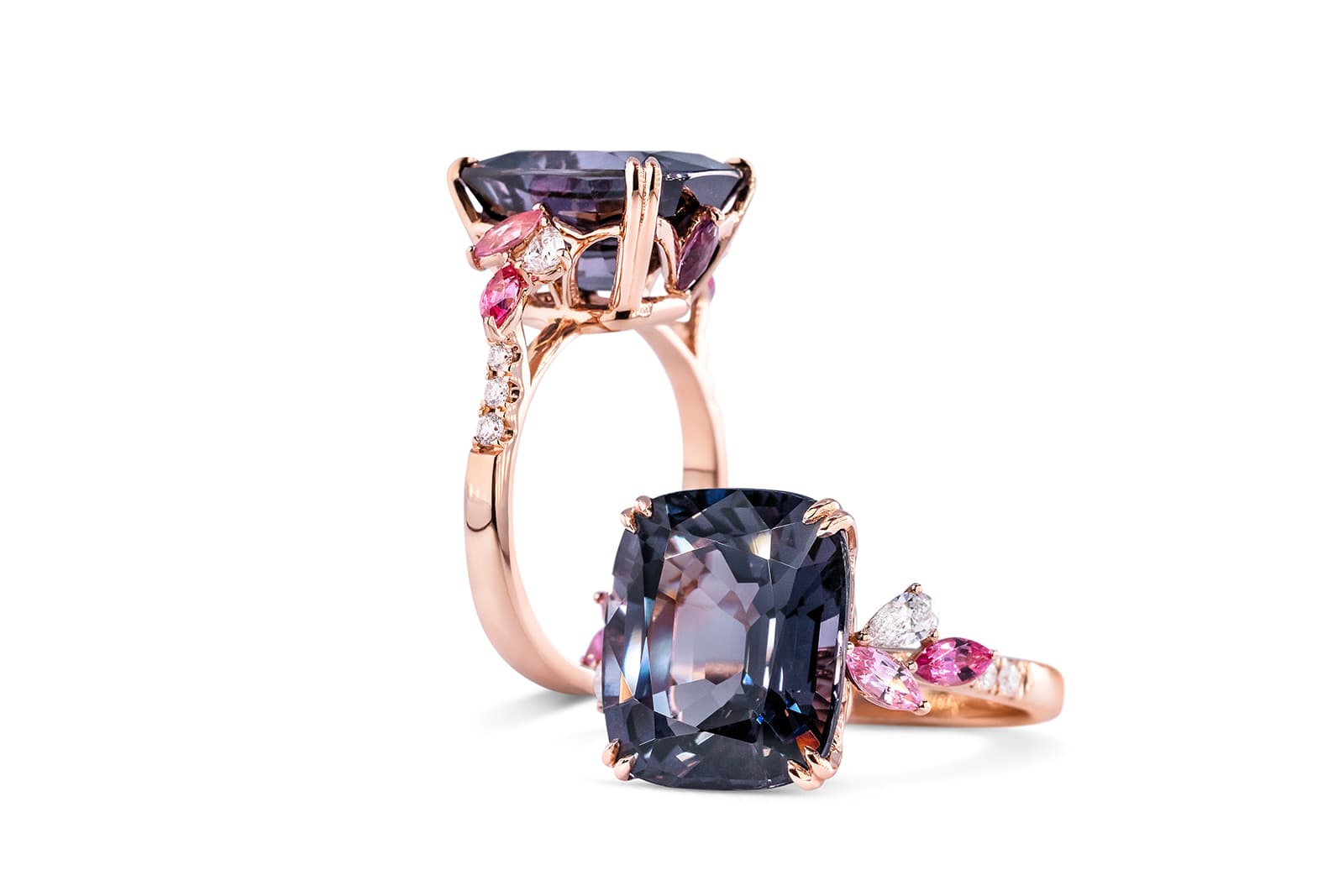 What all of Madly's coloured stones share is a magical trio of good colour, cut and clarity – bright and lively gems with high saturation and pure hues. "We purchase many of our stones in their rough form now, which gives our gem cutters full reign to coax the potential out of each rough through interesting bespoke and precision cuts," says Maddy. "We also have an in-house gemmologist who conducts experiments in our lab and our entire team is GIA certified so we can accurately educate clients on their purchases."
Education is key to developing close relationships with clients and it comes in many forms. For unique colour-changing stones like Alexandrites and garnets, Madly's experts make sure that they show a stone in different lighting conditions. With gems displaying pleochroism, asterism, chatoyancy or adularescence, these phenomena that cause remarkable optical effects in coloured gems will be shown to, and discussed with, the client. "While beautiful stones need no explanation," says Maddy, "we believe that education is key to truly appreciating the significance and rarity of a gem."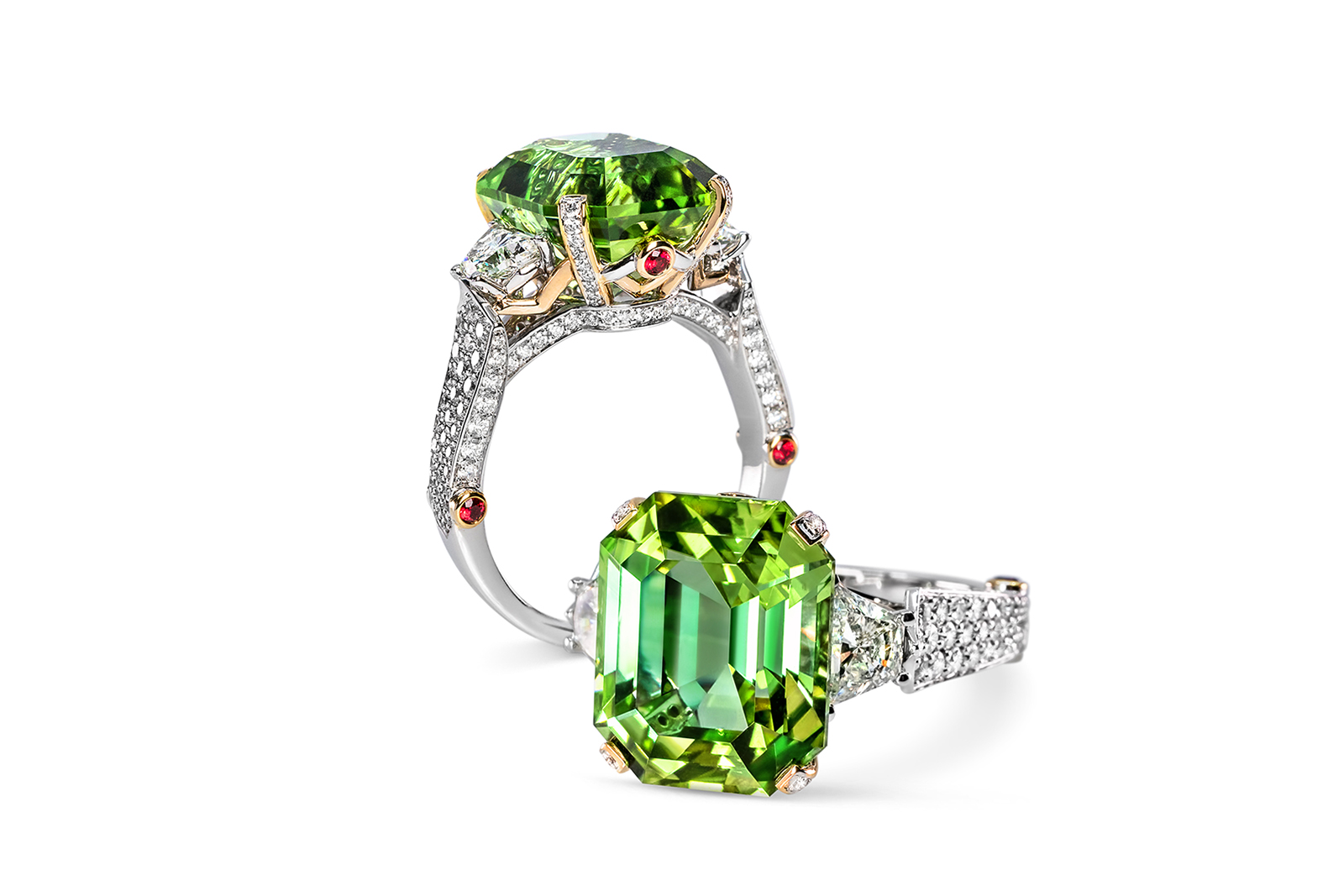 Which stones are receiving the most attention right now, I asked? "With their excellent clarity and highly saturated hues, spinels are always super popular," she answers. "People just can't get enough of Malaia garnets also. With their nude to bright peachy pink hues, excellent lustre and sparkle, they match well with any outfit. They're the gem equivalent of a French mani or a nude lip."
Only once the gemstones have been chosen can a jewel be designed. The process is a close collaboration between client and designer that results in a variety of proposals that will be narrowed down to a single idea. "We always try to decode our client's style DNA," says Maddy. "Are they modern and sleek, romantic and vintage, bold and bright, or edgy and cool? The result is a piece that the client had never conceived of before, but was their dream jewel brought to life." Now, if Madly could create the perfect gemstone jewel for you, what would it be?