New York-based jewellery designer Naomi Sarna is actively traveling the world in search of coloured gemstones. Her jewellery eloquently reflects that she is inspired by the nature of their fluidity and organic forms. To manifest these qualities, she has mastered the art of hand carving and inlay. As one of the best gemstone cutters in the world, Naomi has also won many prestigious accolades, including 23 AGTA Spectrum Awards.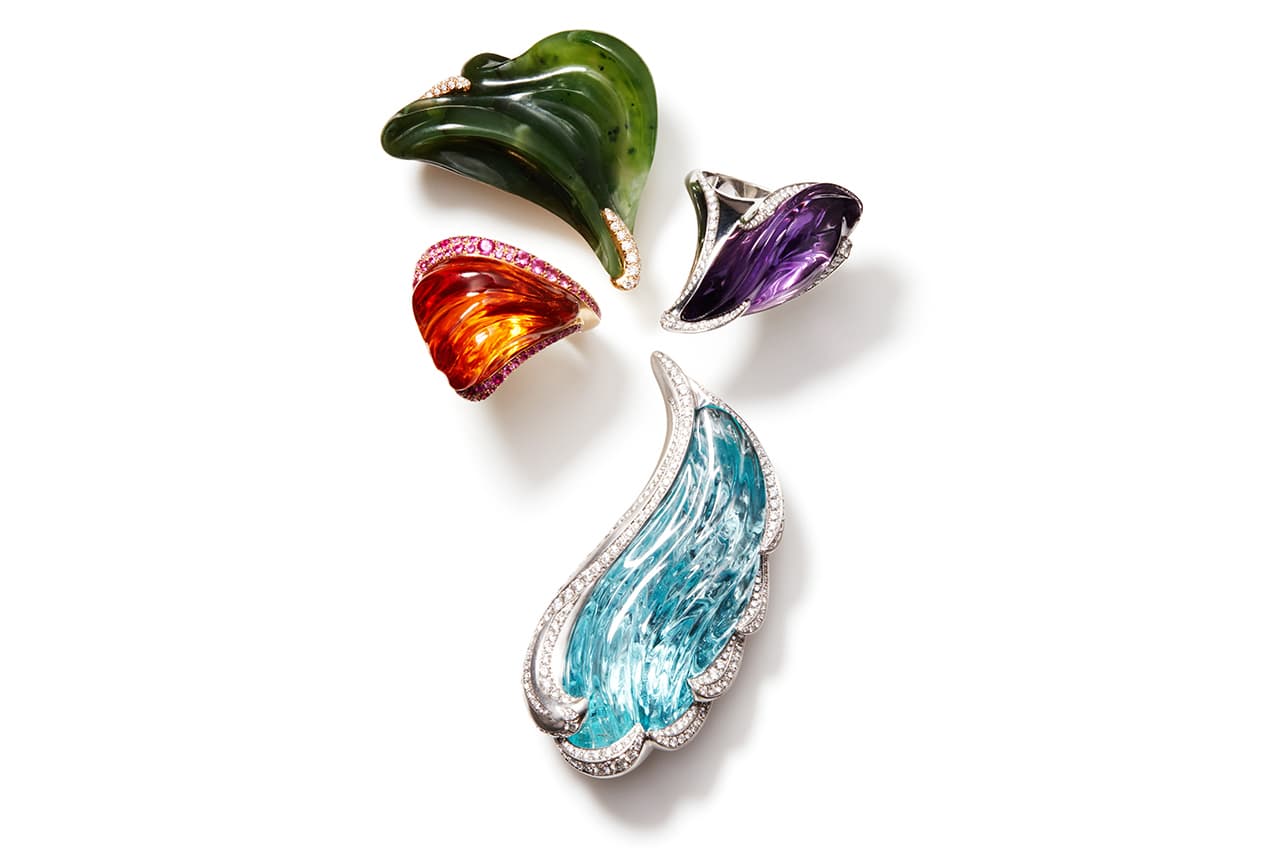 "I see my jewels as transitional objects, ones that evolve from their natural origins as crystals found in the earth to their completed journey for the person who wears them. My hands construct their story. The happy wearer treasures both their existence and their story in the same way that Wilensky mineral origins are treasured. To see them in that context is a union of spirit, art and nature," says Naomi of her exhibition at the Wilensky Gallery.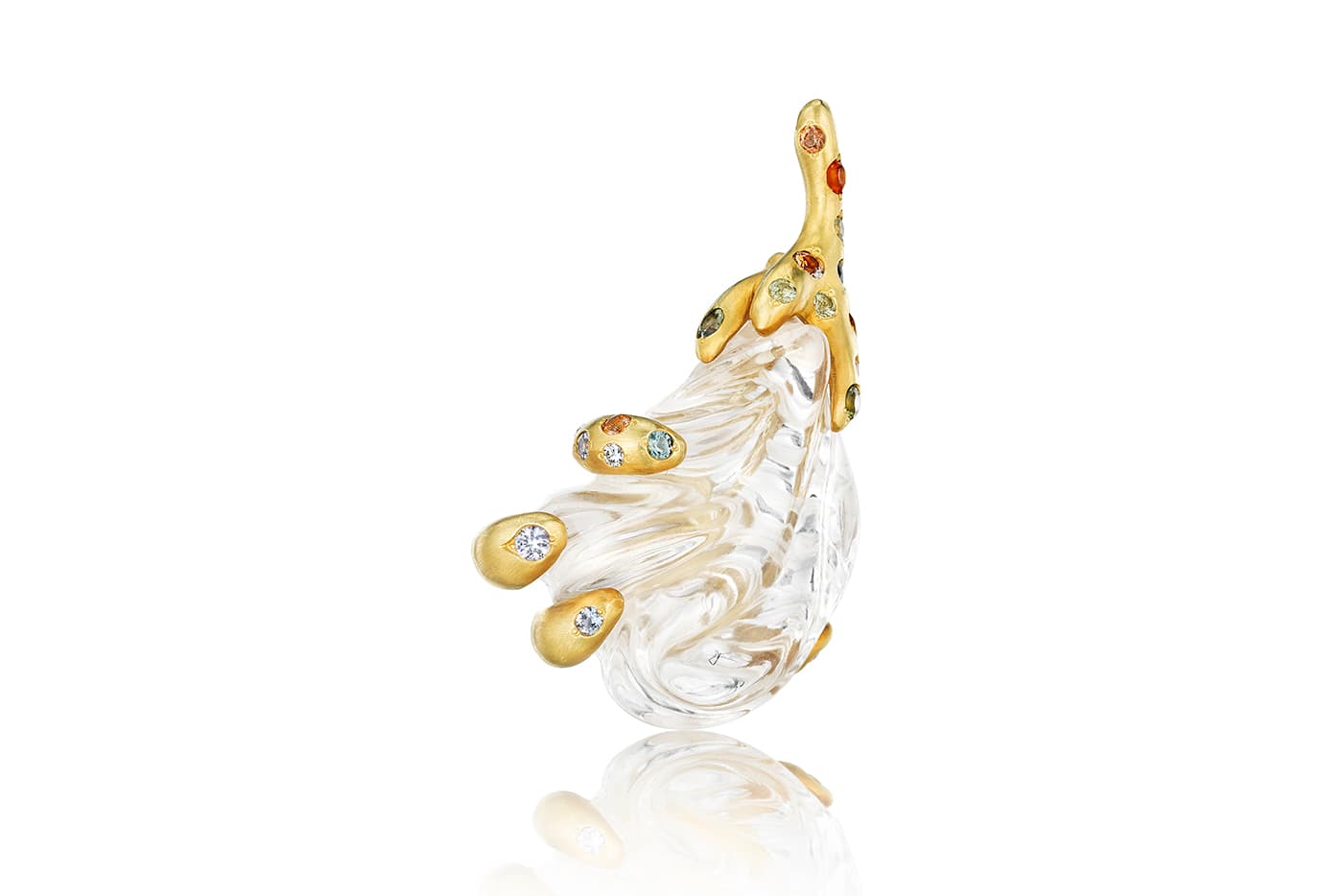 The exhibition at the New York Gallery combines handmade jewellery inspired by fabric and running water. Here, the aesthetic is realised through carved gemstones, fiery Mexican opal, amethyst, aquamarine, topaz, jade, zircon and chrysoprase. It seems Naomi can conquer any gem, even the most difficult to carve. With the shapes she forms in her cocktail rings, brooches and pendants, Naomi pays tribute to a gem's natural dynamic.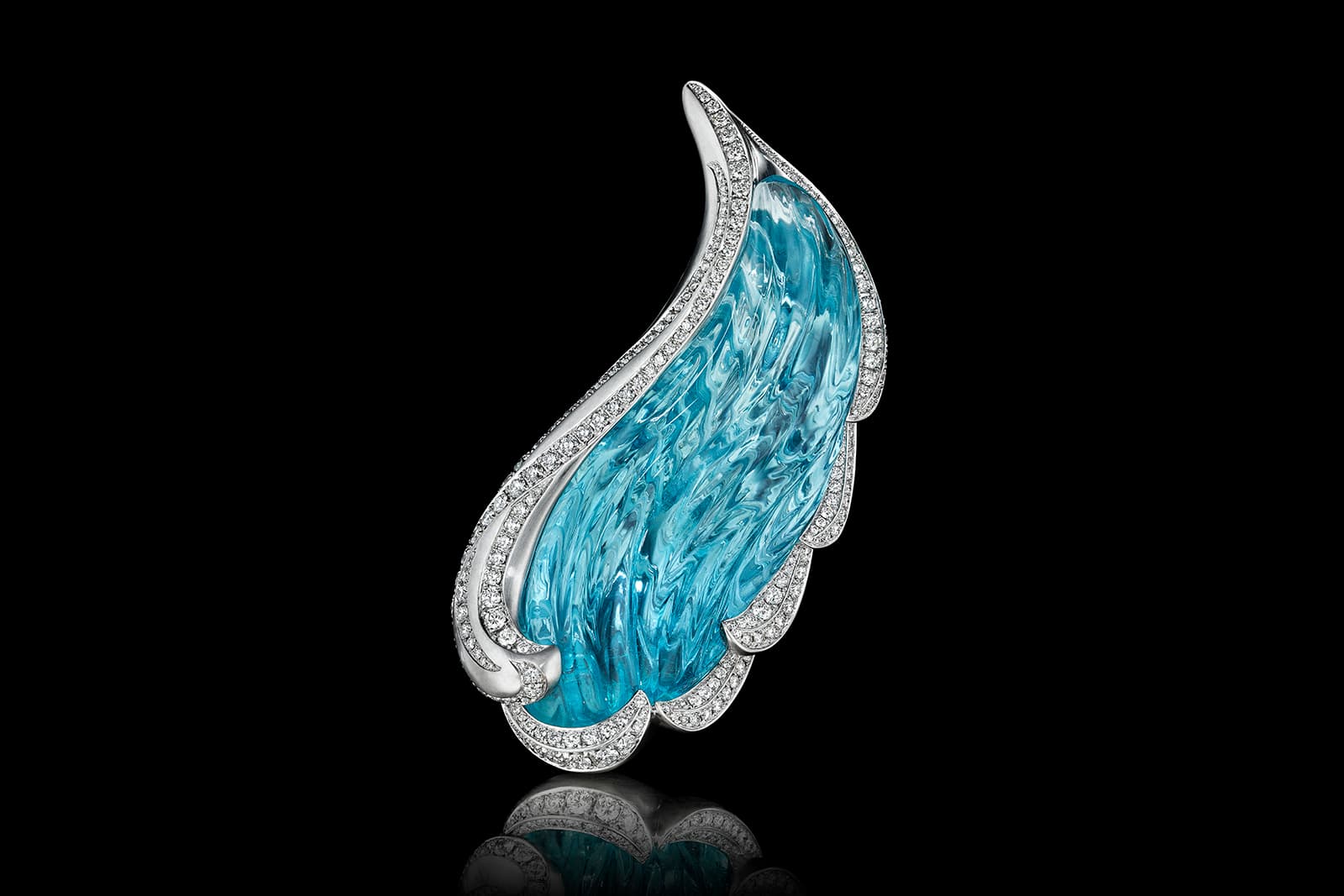 "Naomi Sarna is not a stone cutter. She is a poet, crafting profound literature with gemstones. Each piece possesses its own spellbinding personality. I fell in love with a jadeite bracelet I tried on. It felt as if this amulet had chosen me and not the other way around. There is truly something magical about Naomi Sarna's collection," says Troy Wilensky, the gallery's Managing Director.
It must be said that the emotional power of coloured gemstones permeates the entire 'Naomi Sarna: Stone in Motion' exhibition as a theme; running through it like a red line. Spectators, following each smooth curve of the stones, will not only admire the skillful and incredibly complex carvings - but will also definitely feel the mood, strength and character of each individual exhibit. For example, the 'Solar Flare' ring in yellow gold with a 58 carat citrine surrounded by pink sapphires evokes the vibrations of the sun with the fiery red flashes on its surface.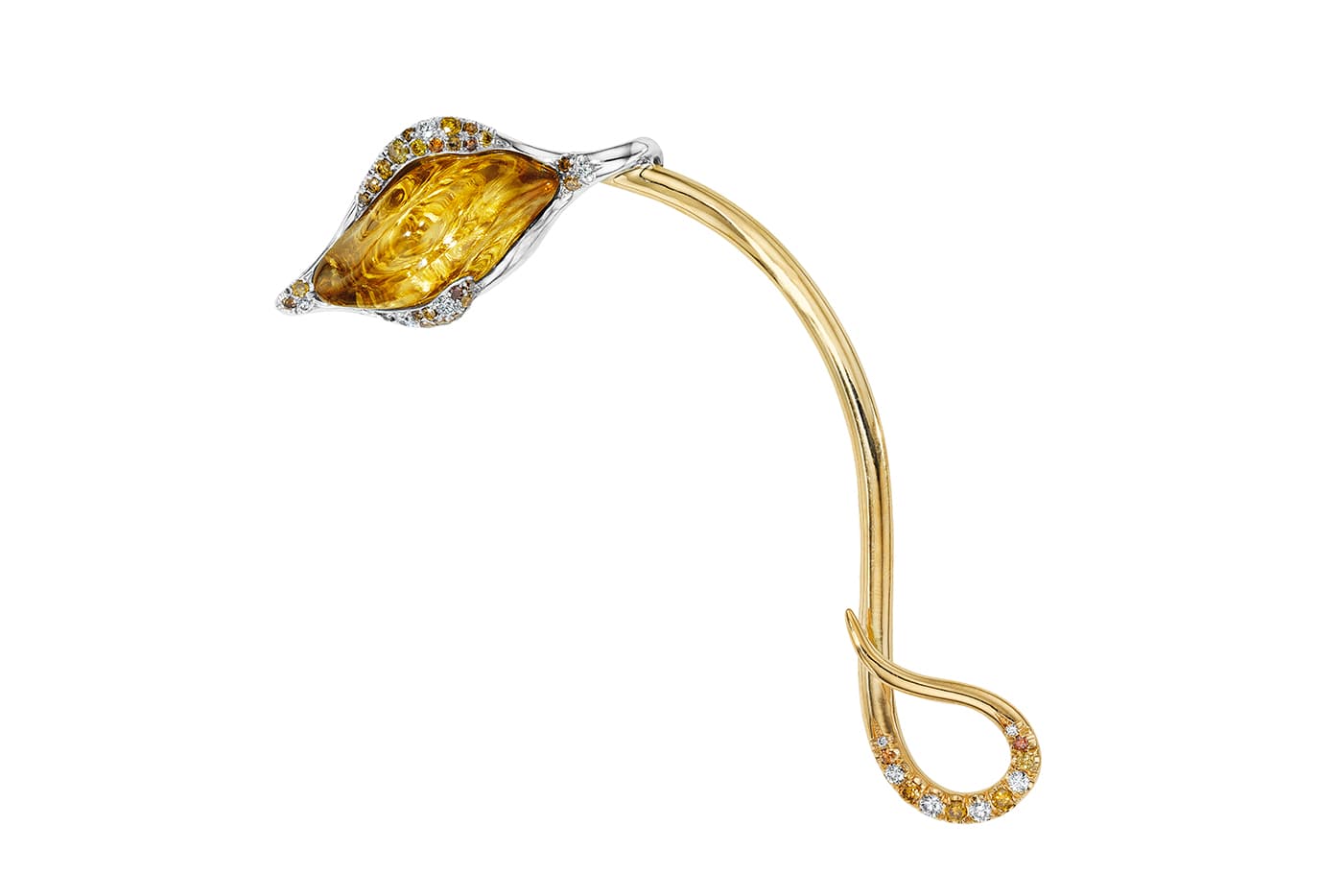 A palladium cocktail ring with a 47 carat blue topaz and diamonds resembles water's fluid and soothing surface. Meanwhile, the 'Feather' brooch - made of white gold and a 91.64 carat aquamarine and diamonds - creates an intricate play of light and colour on the entire surface of the stone, demonstrating the effect of internal transformation: a gem of strength.
The exhibition runs until 20th December, and can be accessed for free by registering via this link. And there's a bonus: Naomi Sarna's jewellery will be available for sale after the exhibition. If you are already interested in a particular piece, please contact the Wilensky Gallery.
Banner photo by: Michael David Adams