Each year, the Couture Design Awards offer prizes to the exhibitors to honour exceptional jewellery and design which is displayed at the event. The judges this year were Tanya Dukes, Todd Reed, Amy Lane, Liza Urla, and Tayloe Piggott - combining the knowledge and talents of journalists, buyers, designers and blogging. This collective judge each piece on a criteria that includes design, craftsmanship and whether the piece is saleable.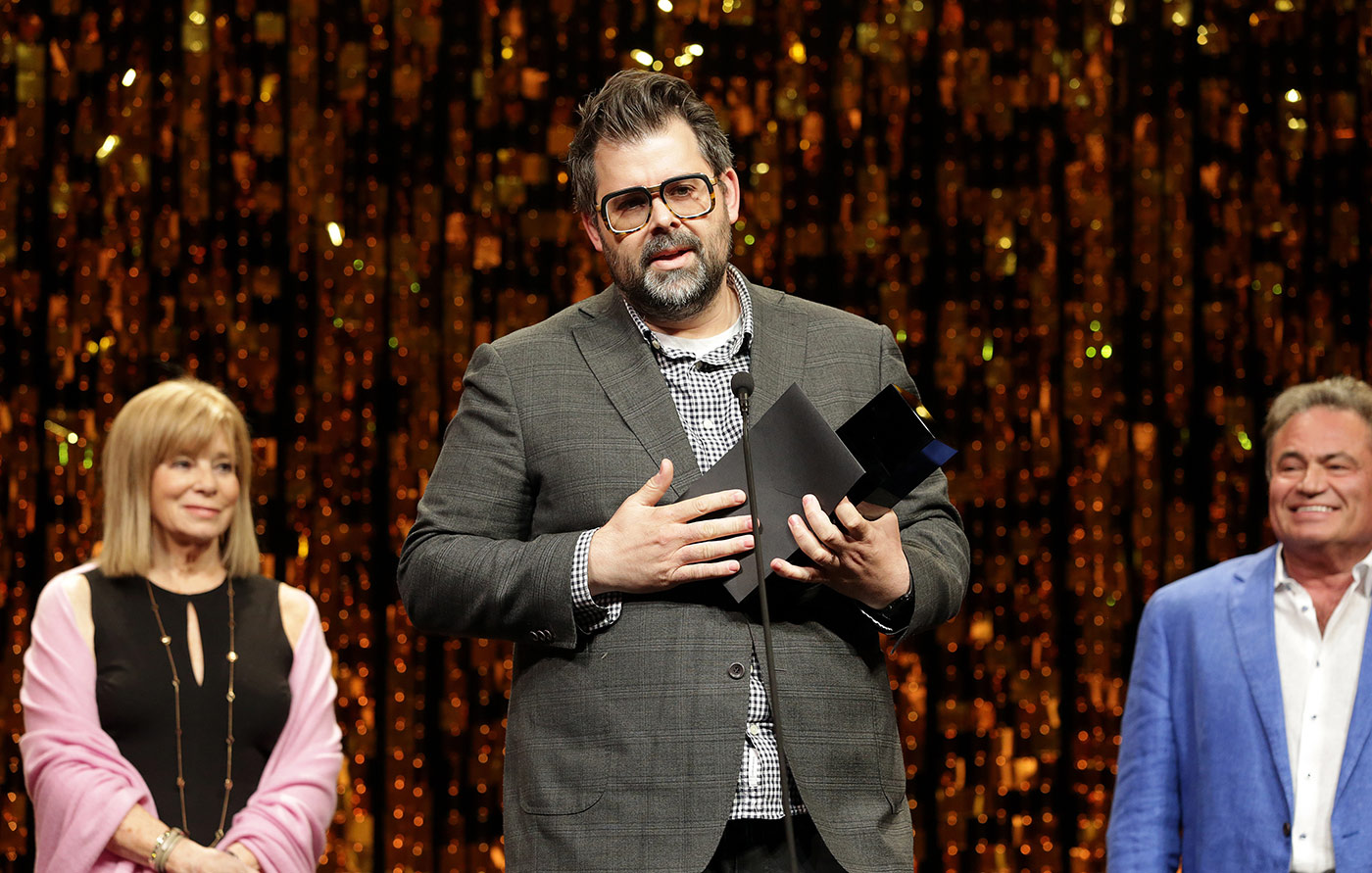 The 15 categories include: innovative, coloured gemstones over $20,000, coloured gemstones under $20,000, diamonds over $20,000, diamonds under $20,000, silver, platinum, gold, debuting, pearls, bridal, haute couture, editor's choice and people's choice - which is voted for by the retail community present at the awards.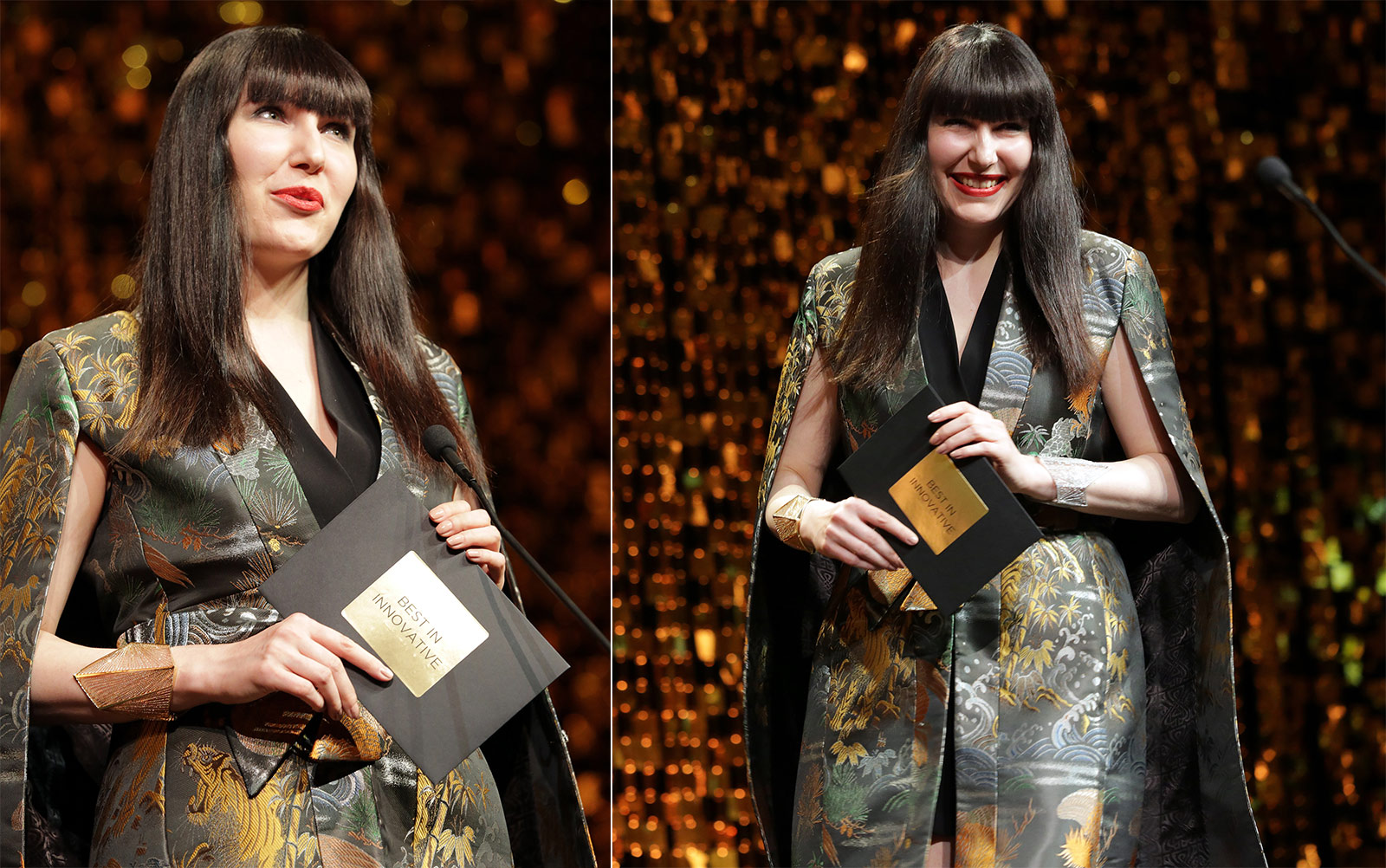 A personal highlight of my Couture experience this year was being asked to present the award for Innovation at the Couture Design Awards. It went to Silvia Furmanovich for her clutch bag with wooden marquetry from the 'Obi' collection, featuring a section of vintage Japanese obi fabric depicting a crane. The runner-up places went to Graziela Gems for her titanium earrings with indicolites, and Federica Rettore for using vitreous enamel in her designs.
Innovative
One of my absolute favourite pieces which was celebrated on this evening is the feather, diamond and pearl 'Flamingo' choker created by Mike Joseph. It was awarded the title of Best in Haute Couture which was the perfect category for this audacious, elegant and stylish piece. It's worth mentioning that Mike Joseph has previously won the Couture Design Award for Best in Diamonds above $20,000 category in 2018 for another conceptual necklace.
Haute Couture
Two years ago, at VicenzaOro I encountered Baenteli for the first time, a Swiss brand who specialise in sleek, abstract organic shapes in fine jewellery, as Creative Director Thierry Baenteli told me: "I see jewels as body sculptures that need to be shaped by the body's form." At the Couture Design Awards, Baenteli were awarded the prize for Best in the Diamonds Below $20,000 category for their diamond earrings with marquise and brilliant cut diamonds.
Diamonds Below $20,000
Going up on stage, several of the winning designers spoke up about the intensity of work involved in creating their design award submissions, and thanked those in their lives who gave them the support they needed. When accepting his award for Best in Coloured Gemstones Above $20,000, Adam Foster said: "I'd like to thank my wife, Alice, for not leaving me, my business partners for standing next to me, and my agent, Beth Anne, for not killing me."
Coloured Gemstones Above $20,000
One of my favourite designs was an elaborate pendant with carved amethyst and multi-coloured gemstones. While waiting to go on stage, I saw it on the display and was pleased to see it win in the Best in Coloured Gemstones Below $20,000 category. It was a labour-intensive, one-of-a-kind piece created by Noor Fares.
Coloured Gemstones Below $20,000
It is also worth mentioning that this year the show's Director Gannon Brousseau presented the inaugural WTF?! Award, that celebrated design fails. It went to Stephen Webster, who had to wear an engraved WTF medallion until the end of the fair and pass it down to the 'winner' the following year.
Now, let us take a look at some other nomination winners...