I am sure you know by now that 2023 is the tenth anniversary of KaterinaPerez.com. Over the last decade, I have spent countless hours mastering the nuances of Instagram, sometimes successfully and other times through many months of trial and error. In Part One of this series, I spoke about growing genuine followers, staying true to yourself and producing high-quality content. Now, I want to share some behind-the-scenes advice about navigating Instagram, working with advertisers and producing content at trade shows. I hope you find inspiration in the answers I have given below…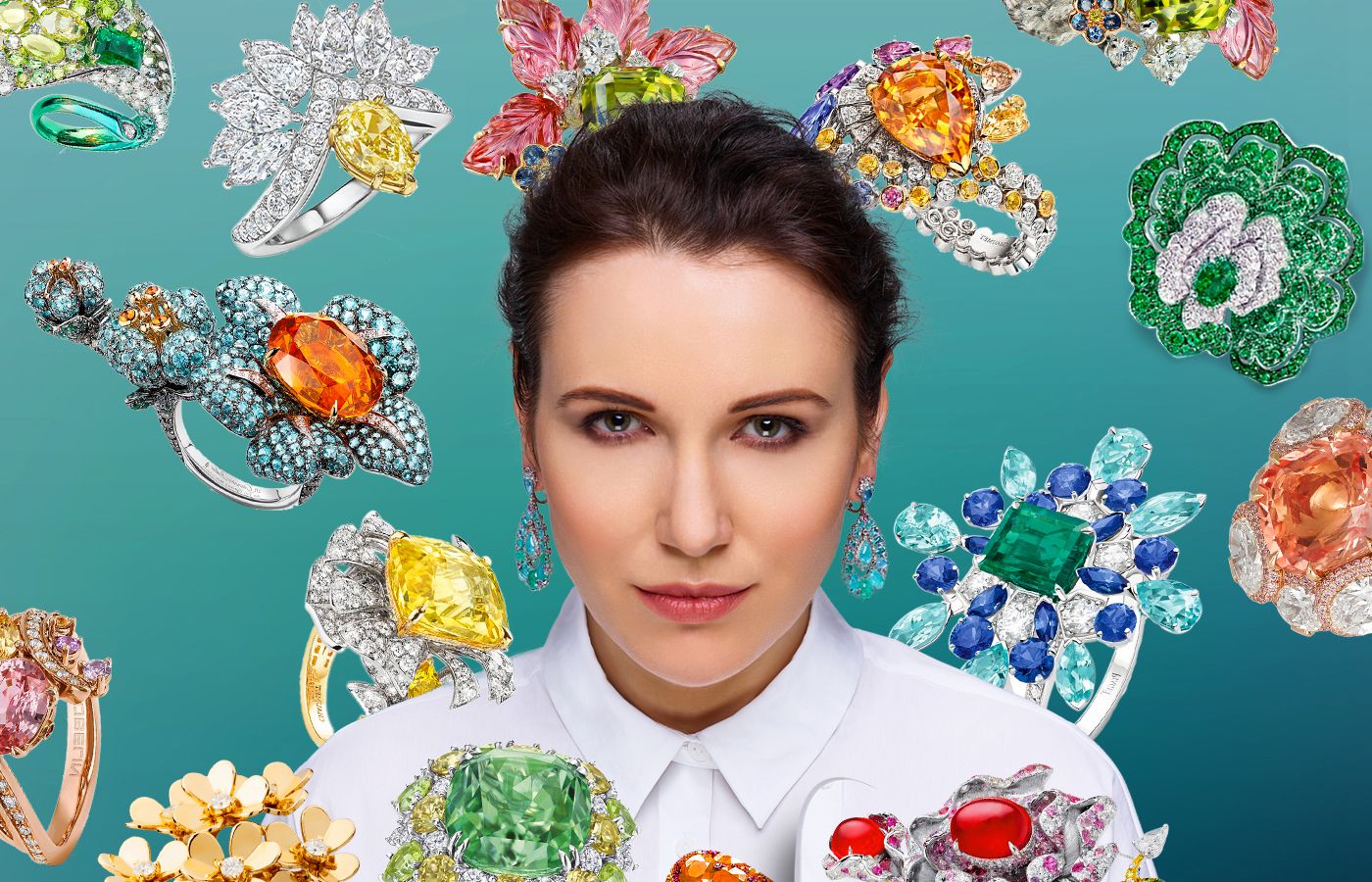 How much control does Instagram have over your activities? For example, how do you balance your own content preferences with the Instagram algorithm and its demands?
KP: One of the main things is to create content that responds to the need of the social network. For example, we know that Reels are trending, so channelling all your efforts into pictures may not be to your best advantage. Instagram won't give you the desired results unless you play by its rules. I used to produce a significant number of Instagram Lives, which I loved doing for my audience. However, this type of content no longer gets much traction, so there is no sense in devoting hours to this pursuit. It's sad to admit, but one must work within the social media system to achieve results.
How did you cope with the change of the alghorithm when the Reels function rolled out?
KP: In difficult times when the Instagram algorithm has changed over the years, I have experienced sudden drops in the daily influx of followers, huge changes in engagement, and shifts in viewership of Lives, Stories and Reels. Being willing to adapt to change and always prioritising quality and consistency has kept me afloat in these turbulent times. Some bloggers I follow outside the industry have changed their subject matter or focus over the years, while others post infrequently. I believe you are responsible for producing content when you have a significantly sized audience. If one day you post and the next you disappear or post whenever you please, or downgrade the quality the next day, it translates to you not being serious about what you do, so you're not reliable. I have maintained my audience for over a decade because I always deliver quality, try to adapt to new things, and think outside the box. Reliability, consistency and quality are key, but so too is a small element of surprise!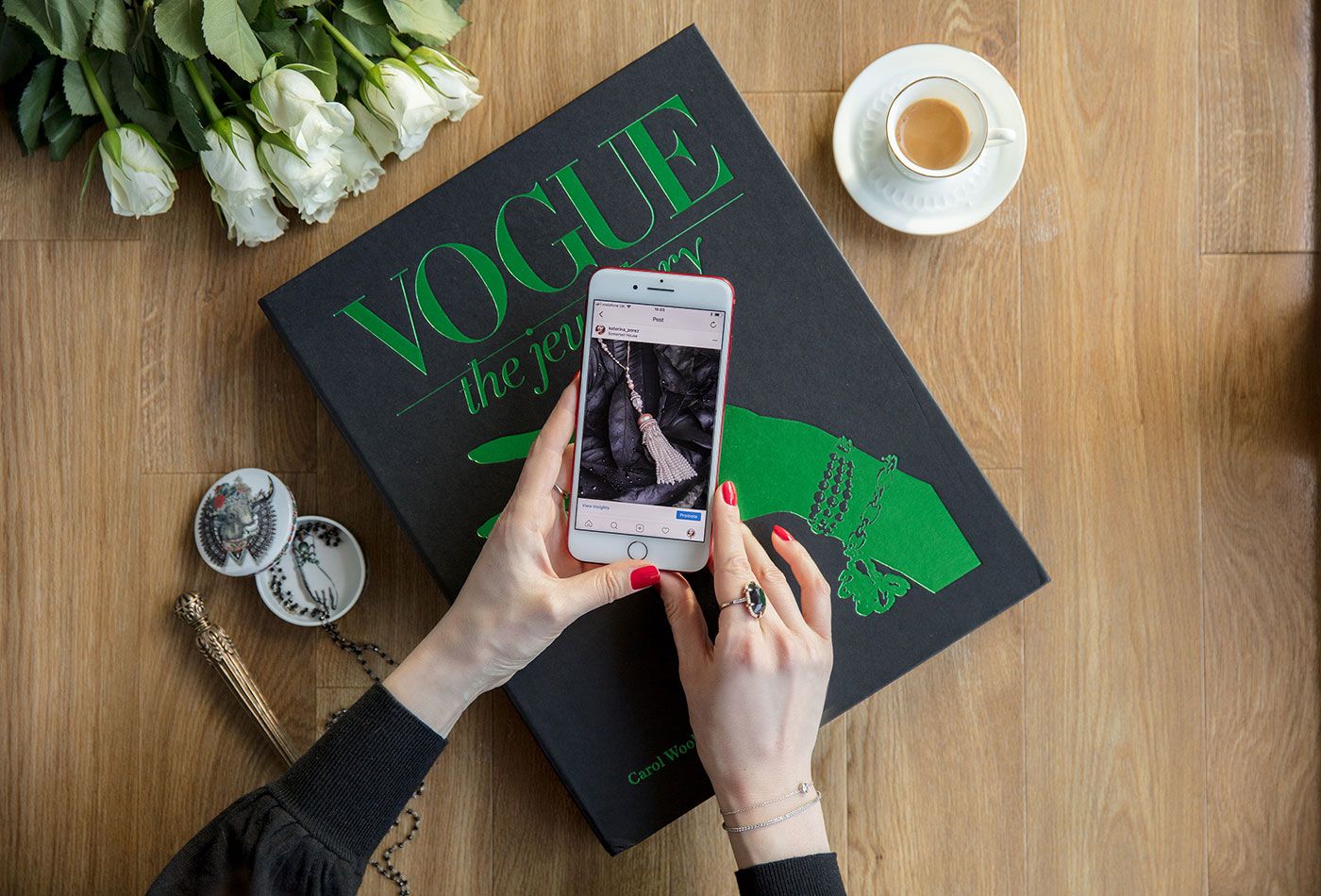 You also monetise your content on social media. Can you share some details about working with advertisers and making money through your content?
KP: As a blogger, I know that brands may want exposure to my followers to increase their brand awareness, tap into new markets, announce their novelties or generate quality leads. I offer paid posts, where a company commits to several posts that I share over a period of time. These can be related to specific events, product launches, exhibitions or simply created to attract attention and show the creative breadth it has to offer. I am thrilled that many brands are returning clients who have worked with me for a decade and continue to enjoy the experience. I am always clear with my advertisers that working with a blogger is, first of all, a form of marketing activity and, therefore, they can't expect sales from every post. However, you can have exposure, you can expect your following to grow, and you can expect quality leads. We are showcasing an expensive product, and it takes time for consumers to 'warm up'. People rarely buy jewellery from a brand they don't know because they are investing significant money. However, I have witnessed large-figure sales due to my posts, and this is because my followers know me, trust me, and understand that before I share something, I have first seen the jewellery, held it in my hands, and inspected it.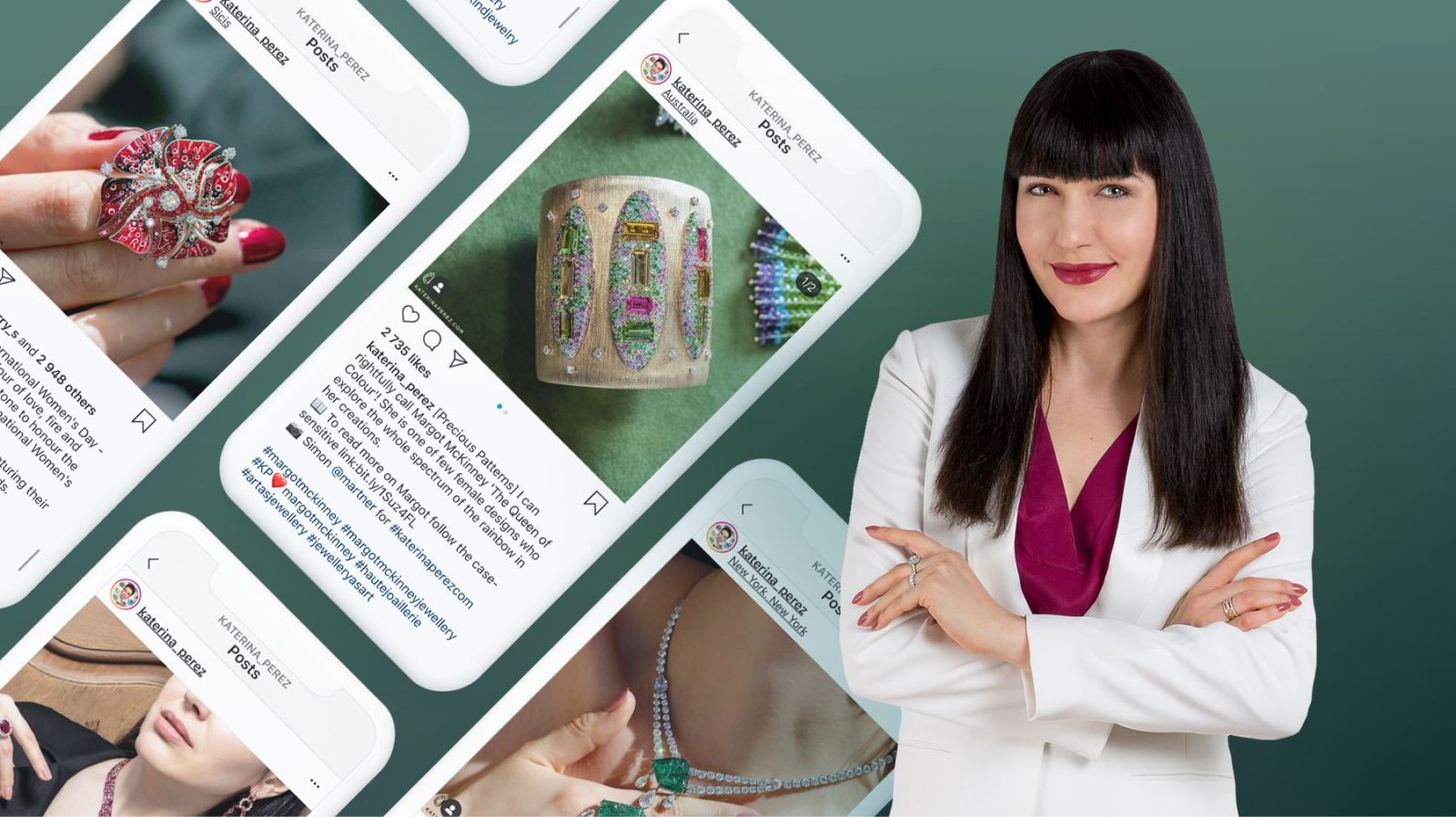 The toughest thing when you have a business Instagram account as a blogger is to ensure you are meeting the needs of your clients - your advertisers - but at the same time you are continuing to produce engaging, interesting, and authentic content. For me, this means working with brands that I genuinely like and selecting the jewellery I wish to feature. This is a non-negotiable rule when I work with advertisers. Of course, I welcome recommendations, but if these don't gel with my personal perspectives or if I don't like the suggestions, I know my audience well enough to understand that they won't either. This is paramount to maintaining a level of authenticity – I want my audience to feel my emotions and understand why I love something. You can't fake being genuinely excited about a piece of jewellery – emotions transcend the boundaries of a smartphone or laptop screen! My followers really understand this excitement and want to see my authentic passion.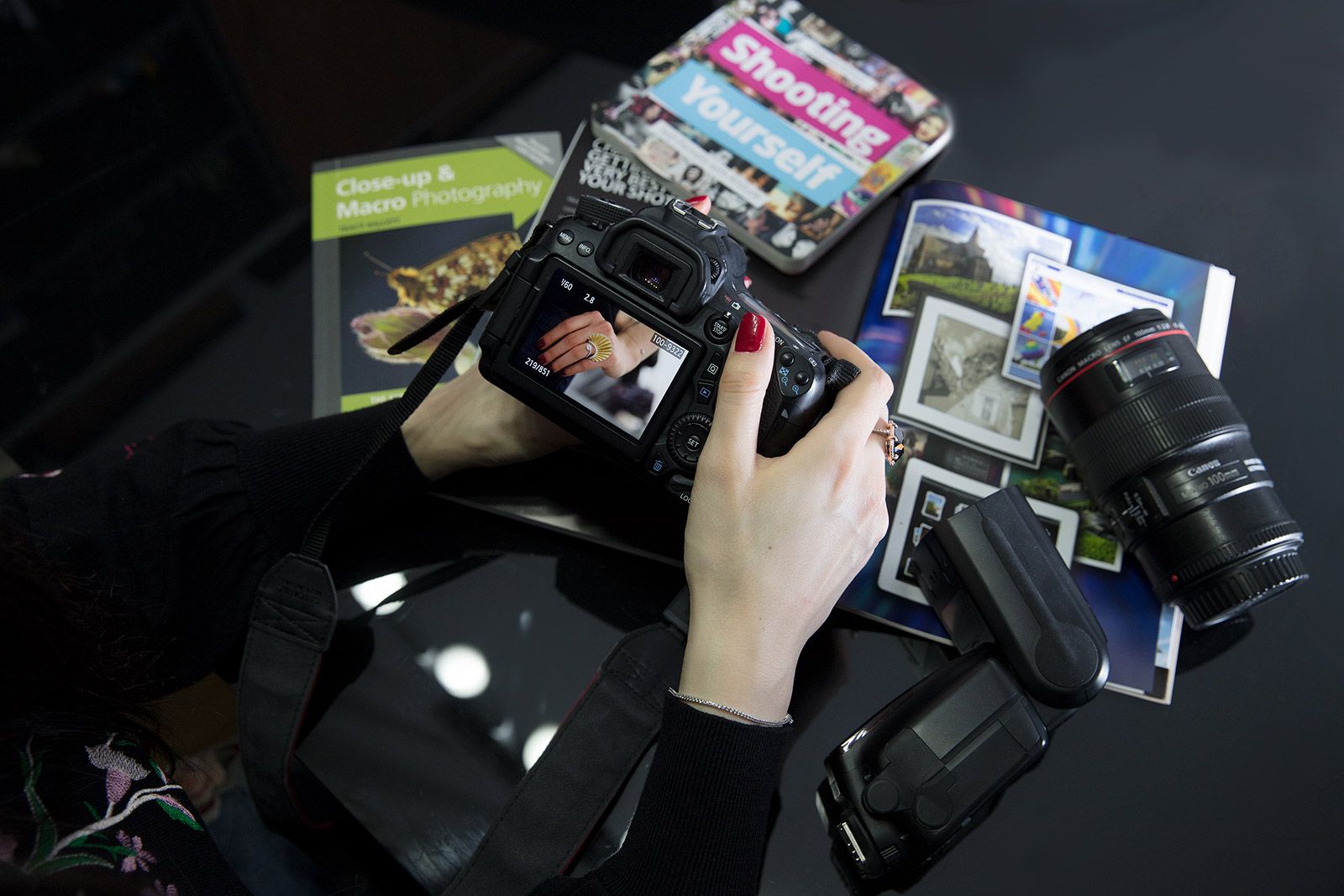 What is the most challenging aspect of your job when it comes to managing your social media presence?
KP: I have built a reputation for travelling to trade shows and jewellery exhibitions to take photographs and videos on-site, which I then share on social media. This is one of the most challenging parts of my job because the task is to create something beautiful, engaging and interesting without access to a studio – we are so limited in terms of backgrounds, the conditions around us, and even lighting. I travel with a videographer and photographer, who will bring portable lights to ensure every piece of jewellery sparkles in the best way. We have to think of ways to portray jewellery and search for props, like flowers, that we can find on the exhibition floor. I have found that my clothes can also be an important and useful backdrop. But this is just a small part of the job! The next stage is to send the raw footage to the editor, who produces Instagram Reels, and my social media manager, who helps to create captions and posts while I am on the show floor, continuing to create content. Elsewhere, another person will be designing Instagram Stories, so I can reach my audience via another avenue. It is true that many people work simultaneously to make the Katerina Perez Instagram presence so successful. My role is creative visionary, curator, model and ideas generator so that we can continue to produce amazing posts that my audience will love.
What tools do you use to keep your social media presence running smoothly, like scheduling services and project management apps?
The main third-party application we use is Iconosquare – a scheduling and analytical tool I have used for many years. It keeps improving and is an official partner of Instagram, so it plays by the rules set down by the social media platform. It is an easy-to-use tool that allows you to store content in one place, so when the time comes to schedule it, you don't need to search your computer for text and photo or video files. It also provides things like competition research, so I can see how others in my niche field of blogging are performing. The other platform we use as a team is Monday.com – a planning service that allows teams to work together more seamlessly. We use this to track how many posts we have to produce for our advertisers, for example, and the content published on KaterinaPerez.com.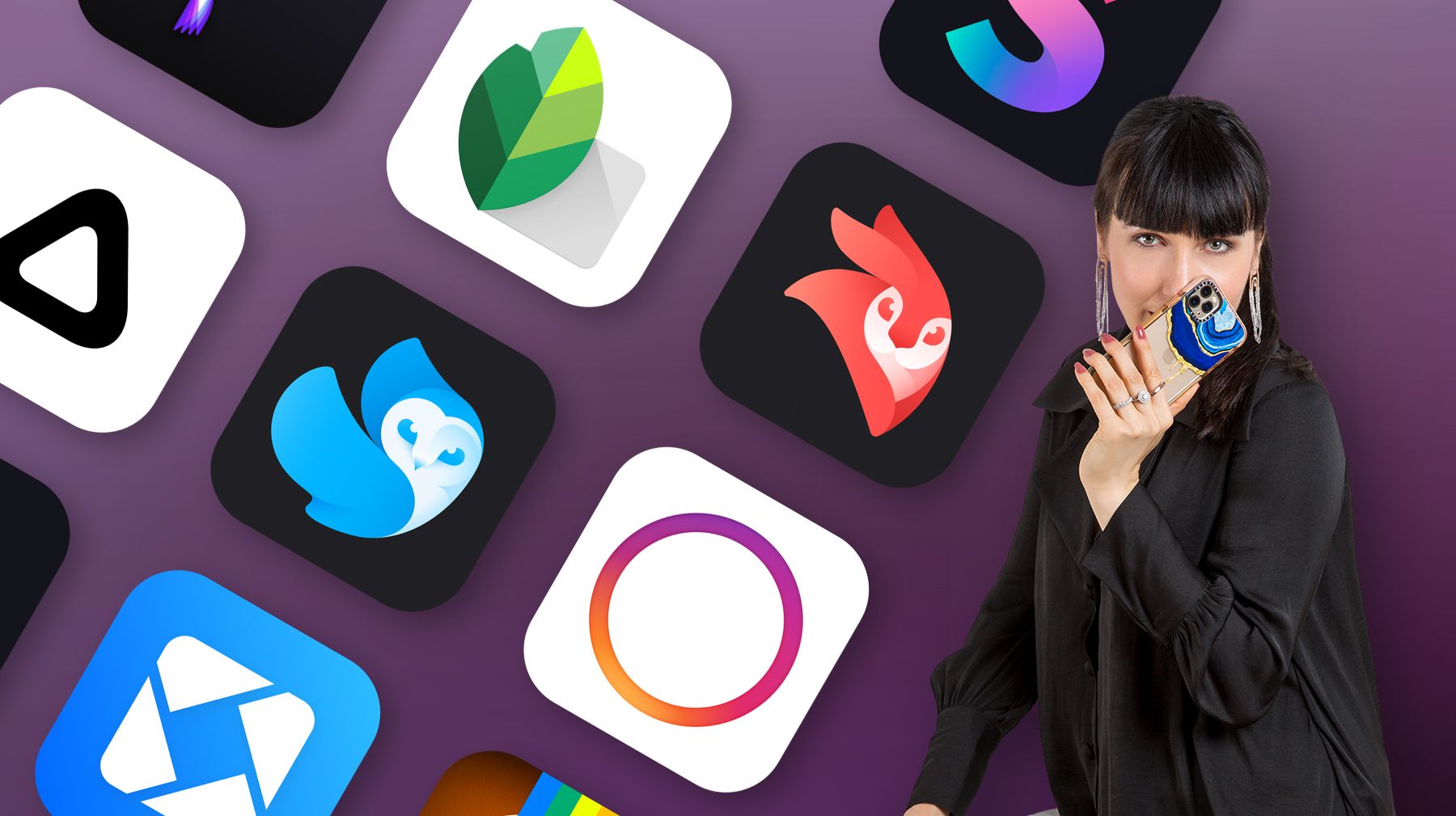 Now that you've read both parts of this article series, I hope you can see the hard work, commitment and dedication that goes into my social media presence. Fortunately, there's a phase I always remember: "If you do what you love, you'll never work a day in your life." I am unsure if that's 100% true, but I can certainly attest to loving what I do, which is the most important thing!