The historic "Weiherschleife" cutting mill was the backdrop to the 175th-anniversary celebrations of Constantin Wild, which took place over a weekend in July 2022. The crowning event was a gala evening that welcomed hundreds of guests and included music, movies and, of course, minerals. Now that he has had time to reflect on the occasion and his family business' milestone anniversary, I sat down with Constantin Wild to discuss longevity, his favourite gemstones and his fondest memories.
Katerina Perez: What have been the biggest milestones in the history of Constantin Wild?
Constantin Wild: The unexpected passing of my father in 1984 changed my life in the blink of an eye. I was aged 20 and a student at GIA in Santa Monica. After finishing my Graduate Gemologist (GG) courses, I had to enter the family company then owned by my mother. I jumped in at the deep end, had to adapt to new market conditions, and started travelling the world selling and buying gems immediately. Another milestone on our path was digitisation; Constantin Wild & Co. was the first in the gem market with a professional homepage, virtual community, and an online shop back in 1998. I also had to establish a new sales channel through international trade fairs on all continents. It was hard work but also an exciting time. Our business today is based on this foundation – tradition combined with new technology and keeping personal relations.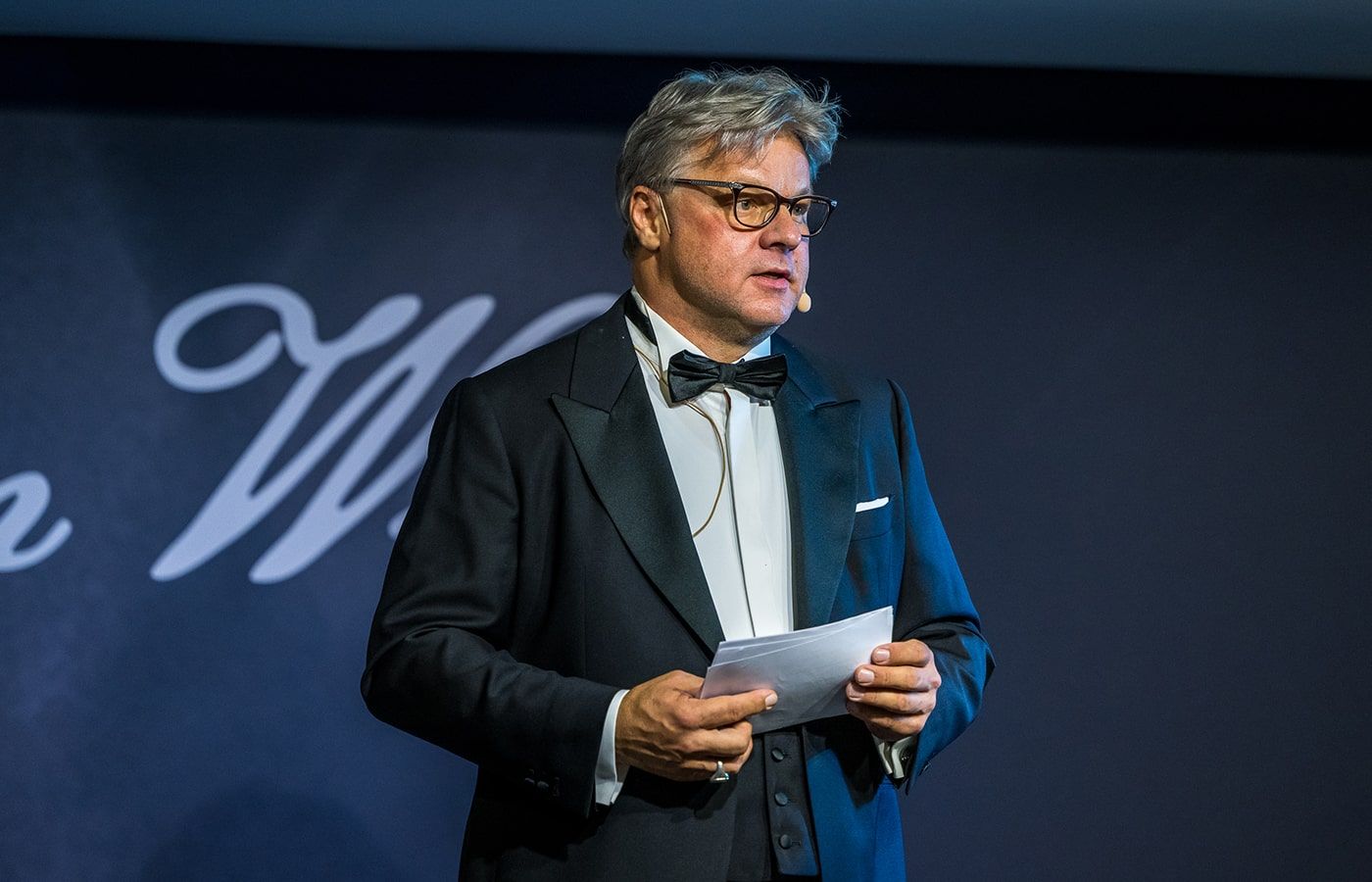 KP: What would you say is the secret to your longevity as a company?
CW: The historic town of Idar-Oberstein - the cradle of coloured gems - where my great-grandfather Johann Carl Wild founded the company in 1847, is the starting point of a far-reaching international network. Precious treasures lie hidden here. Tradition and expertise are the foundation of a profound knowledge of gemstones, worldwide sourcing, the processing of gemstones in industrial and artistic ways, and gemmological science. This results in unique products our customers and partners have appreciated for generations.
We know each of our stones by name. We know its history and origin because every little detail determines its value, which ultimately lies in our hands. We determine the right cut so that the stone can unfold its identity and magnificent beauty. It is definitely in our DNA!
KP: What are your thoughts on this latest era in the Constantin Wild story?
CW: Gem trading, as my ancestors did it, was always a globalised business. In the 17th and 19th centuries, a trip to Australia or the Americas was a lifetime experience. Communication was handwritten letters that took months or even years to reach their addressee. In my generation, air travel and digitalisation have made the world small and connected in business terms. The international travel my ancestors did once in their lifetimes, I must do several times every year. All are faster, more competitive, and less relaxed.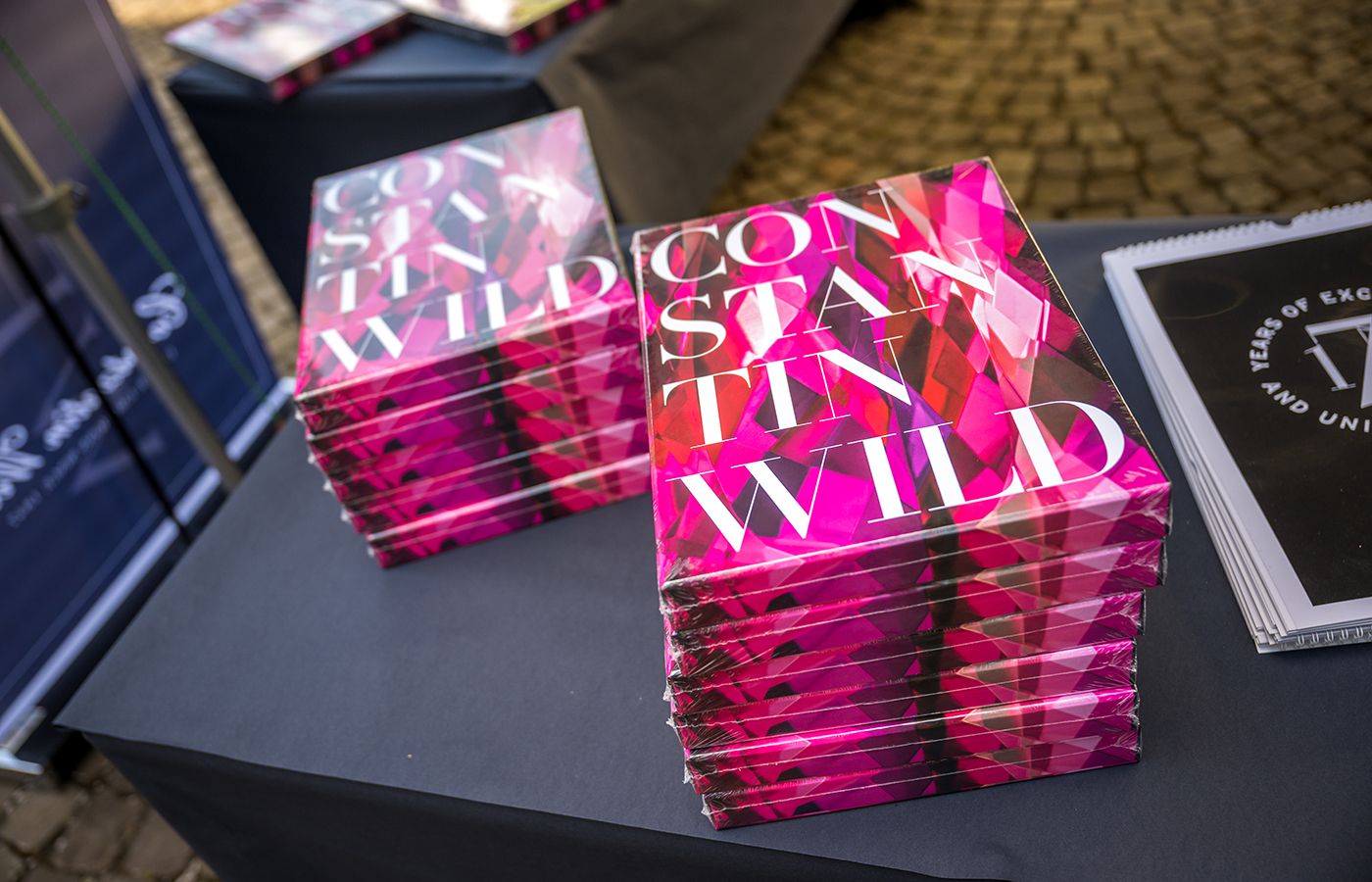 KP: Do you think being a family business helps in the world of gems?
CW: Sincerity, honesty, commitment, and the highest quality standards are among our core values throughout 10 'Wild' generations and 175 years of company history. They are the foundation of the deep trust and pleasure in working together and have united us with our international customers, business partners, and employees for centuries. Traditions are crucial to us; they are the essence of our attitude and fundamental to our success - here, now, and in future.
I can only advise the following to new companies in this market: Don't consider gem trading as a business model. The gem business is not a business model to make you rich, money-wise, but a pleasure and passion that allows you to work with beautiful things. It fulfils your soul rather than filling your bank account. Whenever I have money in my hand because of selling a gem, I reinvest it in buying another (hopefully upgraded) one. There is a German expression: "steinreich aber geldarm", meaning "rich in gems, but poor in money" – that's not such a bad thing these days.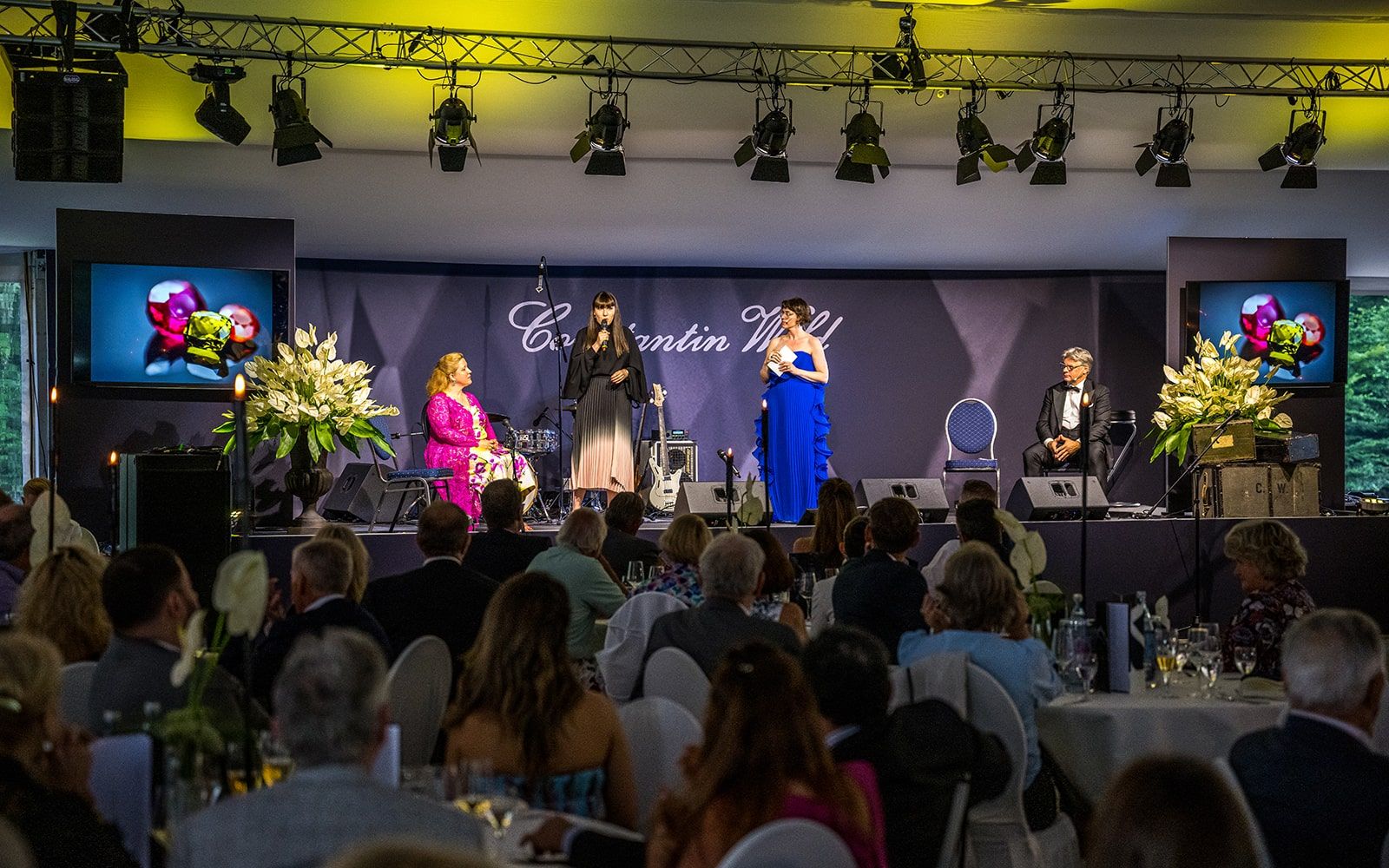 KP: Are there any gems in the Constantin Wild personal collection you can tell us about?
CW: When I was a kid, I asked my father which was his favourite gem. The Imperial topaz, he replied. It took another 10 years until, in my early 20s, I travelled to Brazil and Minas Gerais. Some of the gems offered on that trip were Imperial topaz - and immediately I understood my father: the fine orange to pinky-orange to reddish tones are breathtaking. Their hardness gives them a unique lustre and sparkle unmatched by most other gems, ideal for jewellery and as rare collectables. There are only very few mines in the world for quality Imperial topaz. Without a doubt, it is also my favourite gem.
KP: What can you tell us about the special pieces or projects you have been involved in for the 175th anniversary?
CW: This special anniversary was also a journey back in time. I recall the company's 125th anniversary celebrations. My brothers and I were allowed to join my parents at the time, and I was very proud of my family and our business. On this occasion, my father, who experienced two World Wars, concluded his speech with the words: "Most of all, however, my hope and sincere wish is that never again will a war destroy all hope and success."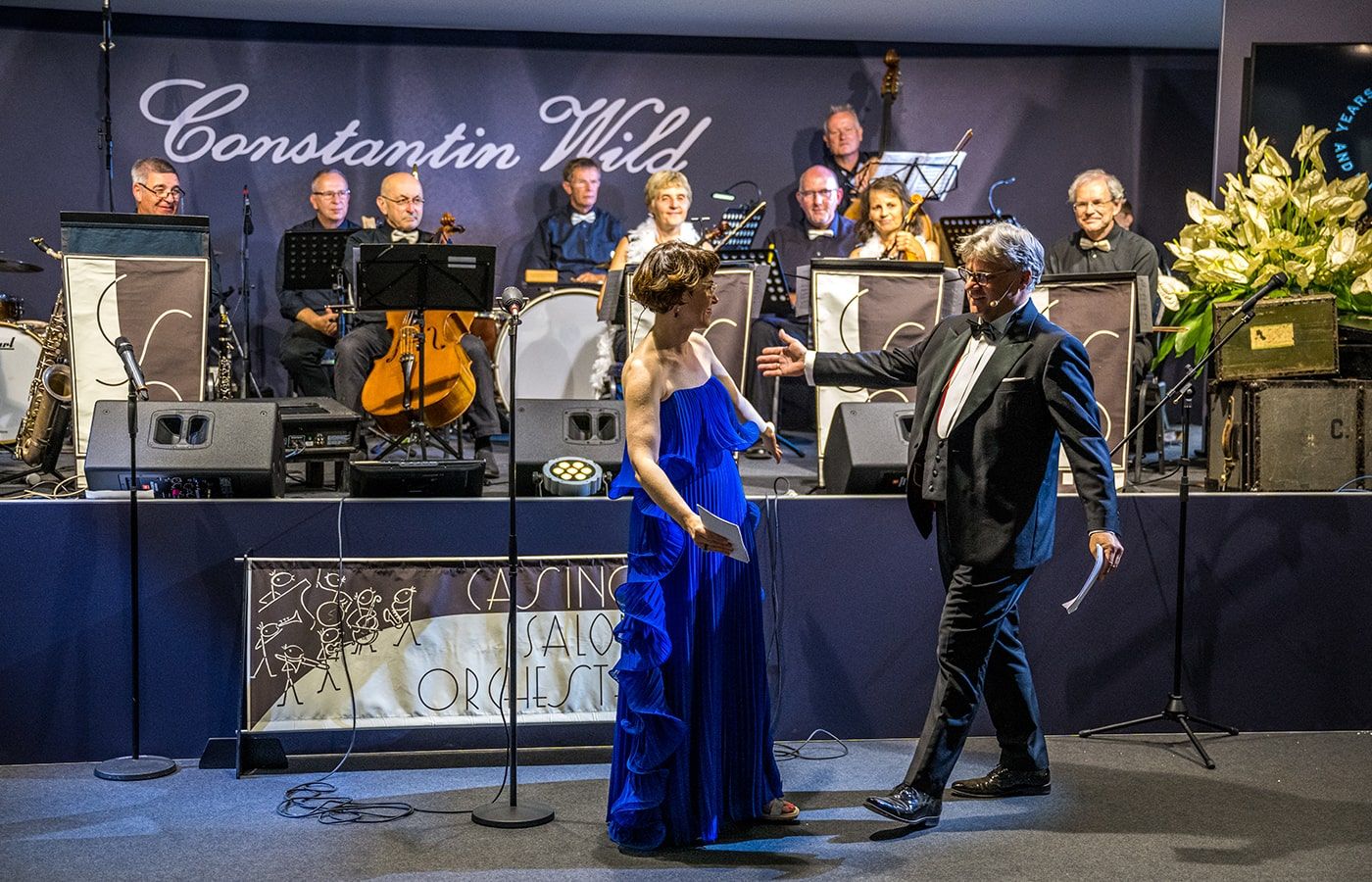 This hope died for some of our friends on 24th February 2022 with Russia's invasion of Ukraine. I wanted to do something special for the people who are not as fortunate as we are. We were able to give some support by introducing 'Tears of Hope', a precious piece of jewellery handmade by Caterina Murino in the tradition of Sardinian filigree goldwork. While she donated the labour and the gold, we gave an excellent 4.58-carat Brazilian rubellite for this unique piece. The rare jewel was auctioned, and the proceeds will benefit Ukrainian refugees who found shelter in the Idar-Oberstein community.
KP: Have you noticed any changes in your customers' behaviour recently?
CW: Coloured gems have become increasingly popular over the last 40 years. People are now looking for quality and the unusual. It requires a lot of experience and knowledge to pick the best gems. You cannot go to the market and buy; you must collect when available. Only very few selected gem experts offer such unusual and unique gems. We provide a whole range of gemstone services - from the rough stone to the finished, in a unique way, under one roof. It's the interplay between man and nature, where craftsmanship and natural beauty combine in unexpected ways to form a new entity. The result speaks for itself. The gem market is strong and shall stay strong. Periods of inflation, as in the United States and Europe, are always gem-buying times, as people want to shift part of their wealth into a solid form.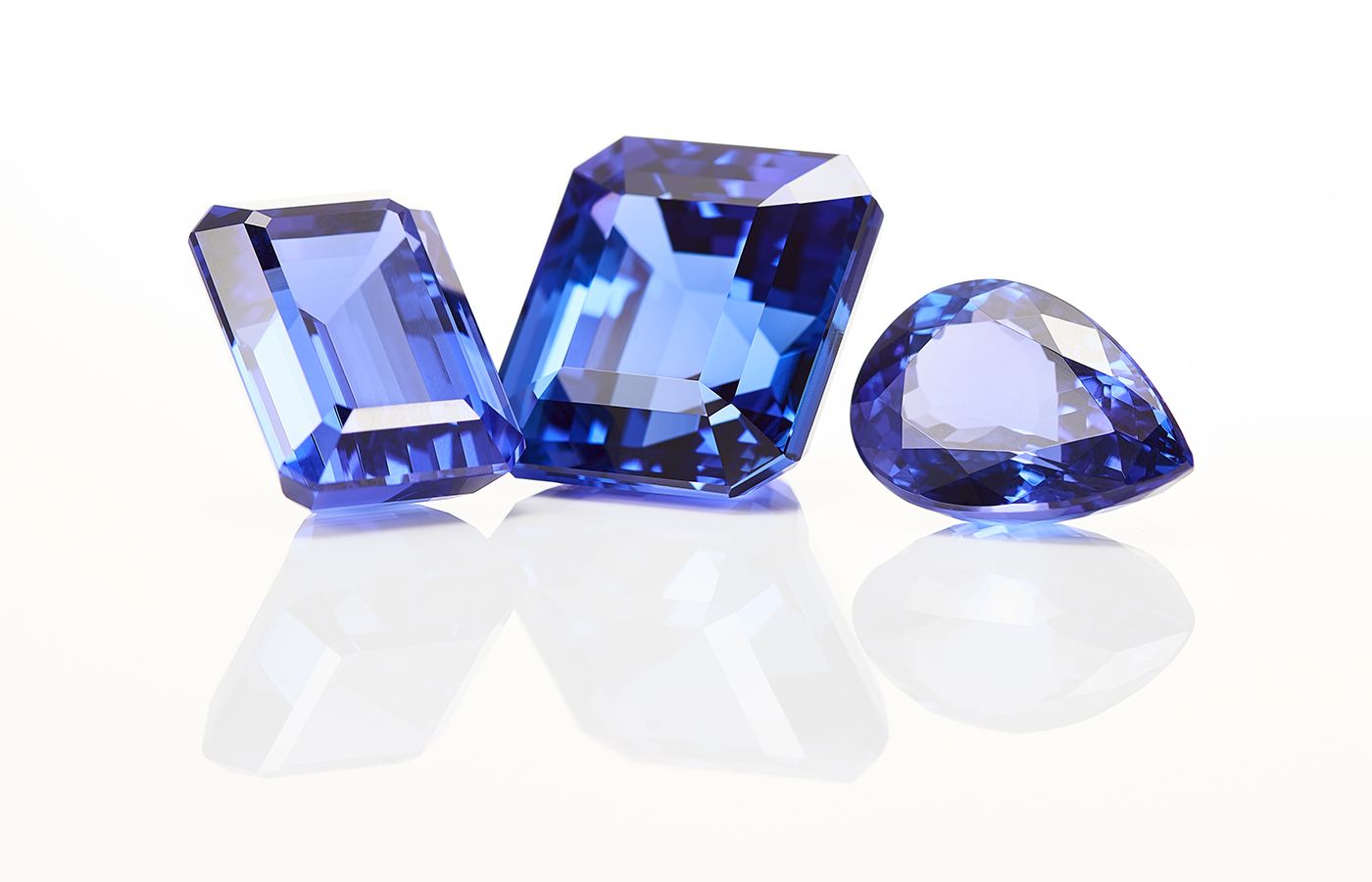 KP: Finally, can you share about the three-day Event 175 that you hosted? Why was it so important to you to create such a wonderful event for your colleagues, friends, and industry clients?
CW: How many companies can celebrate their 175th anniversary? Half of all public companies disappear within the first ten years. Only one in seven exists for thirty years, and only one in 20 can celebrate a 50th anniversary. Constantin Wild GmbH & Co. KG is a family business, and that makes a difference. There is so much passion and history in our day-to-day operations that it was impossible to let this meaningful date pass by without celebrating it appropriately. Plus, after more than two years of restrictions due to the pandemic, Constantin Wild brought longtime friends, business partners, and companions together again. Our fundamentals are personal consultation and trust, so we wanted to say thank you in person.
I'm sure you will agree that 175 years in business is a milestone that deserves not only a sip of champagne, but a whole magnum! On a personal note, I am pleased to count Constantin Wild and his family business among my personal circle of seasoned jewellery and gemstone experts. With such friendship, passion and expertise, I anticipate many more significant anniversaries for the business in the future.