Diamonds make our pupils dilate, our hearts burst for Burmese red rubies, and yet when you see the Imperial topaz gem in a product description, it might not exactly take your breath away. Well, we are here to tell you why this November birthstone should definitely be on your wish list.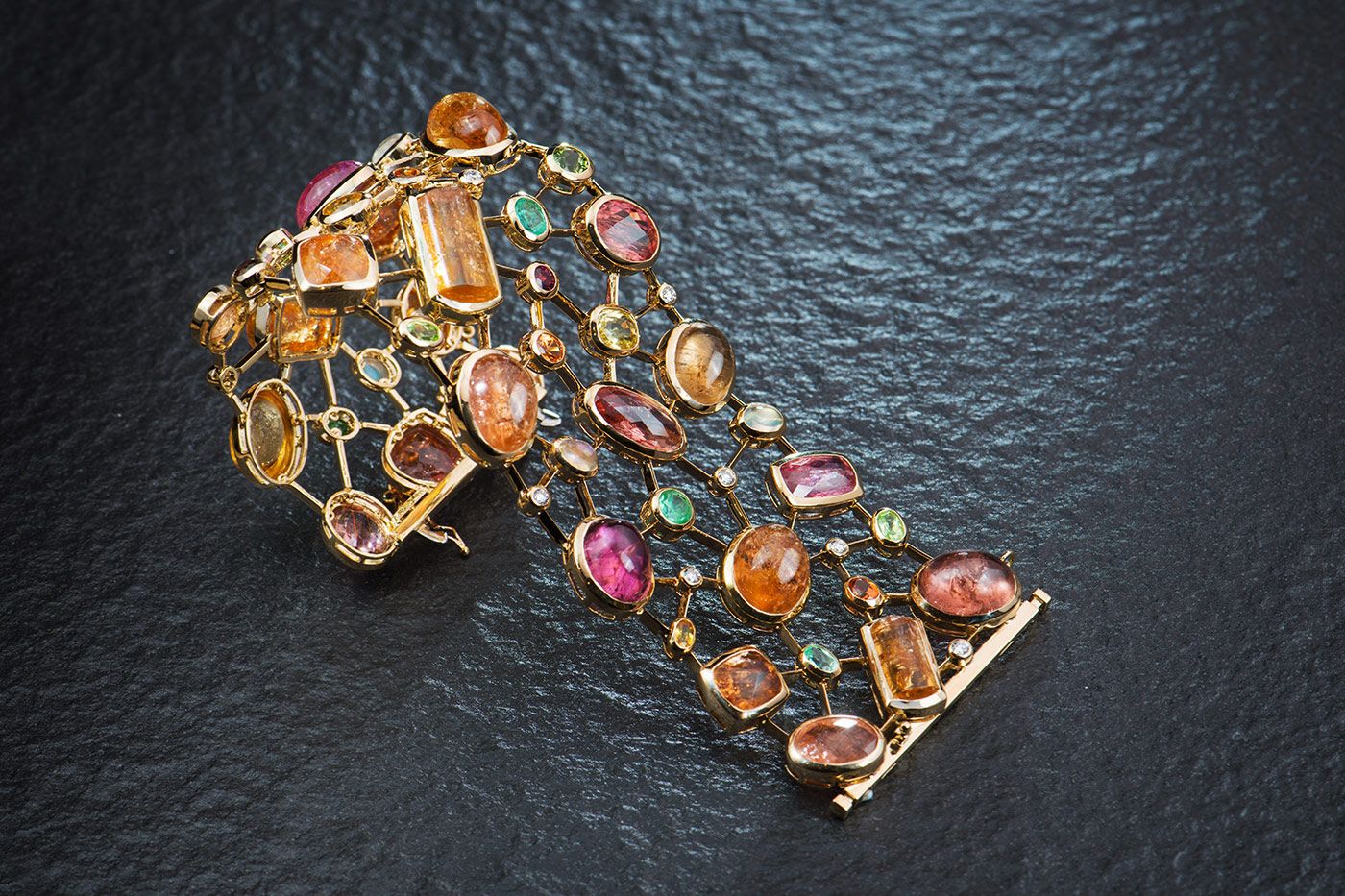 First and foremost, the descriptor 'Imperial' topaz refers to a particular shade of the topaz gemstone. It is but one of an exceptionally wide colour range, including the more common brown, blue, green and yellow to the rarer orange, pink and red. The topaz is also a pleochroic stone, meaning that different colours can appear within one gem, causing it to be bicoloured – a rare quality in a precious gem, with only four other gemstones known to mankind having this singular quality: tourmaline, tanzanite, ametrine and sapphire. Now that we have a better understanding of the gem's versatility, let's dial into what makes the Imperial topaz so special.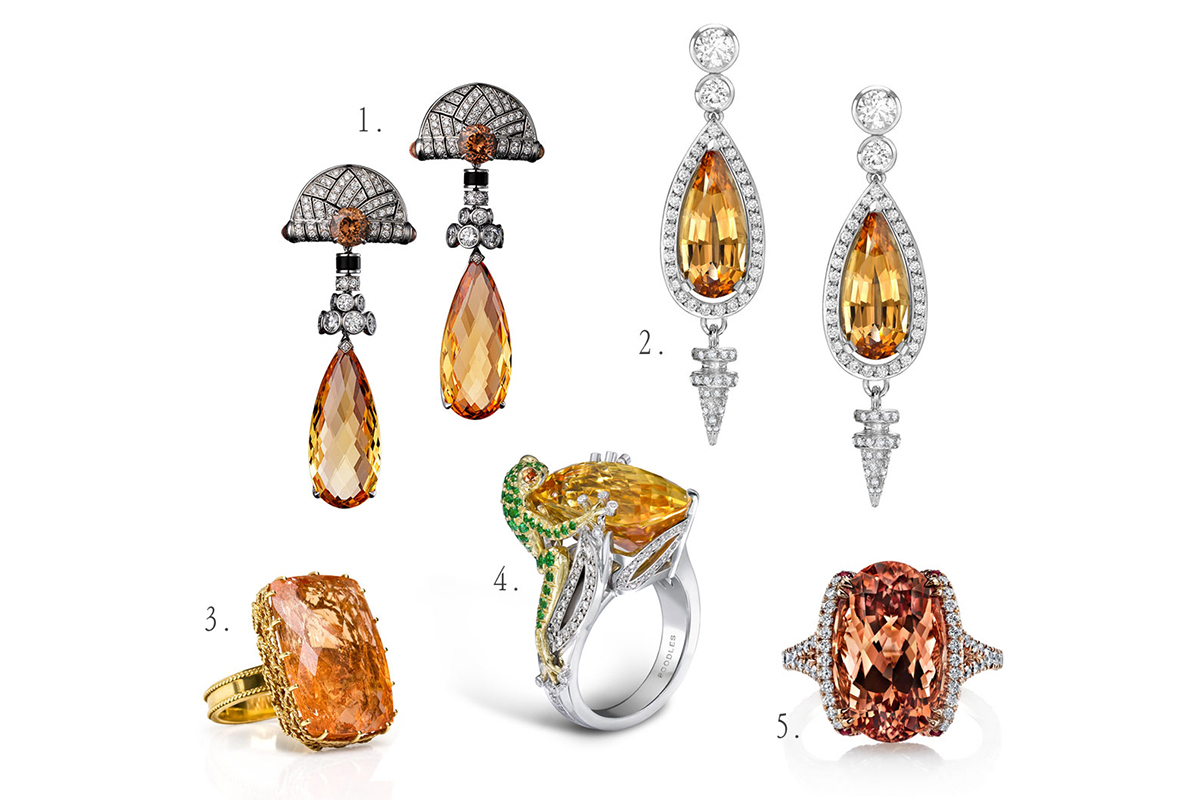 You might be wondering where the moniker 'Imperial' comes from. Spanish and Portuguese merchants who settled in South America discovered the Imperial topaz in a mine in Ouro Preto, Brazil. The royal courts back home became enraptured with their fiery, rich hues and decided to bejewel their ceremonial clothing, creating a strong association between this gemstone and royal families of the time. Imperial topaz pieces of jewellery and loose stones were also given as gifts to visiting dignitaries as well as to honour important relationships amongst the rich and elite. Due to these factors, the stone took on a more regal or 'imperial' reputation.
The most sought-after shade in the topaz family is red; however, it is also the most difficult to find, with only half of one per cent of all mined topazes being categorised in this colour bracket. For a topaz to be deemed 'Imperial', many gem dealers insist that the stone reflect reddish pleochroic tones, which will often appear towards the outer rims of the final cut gems, with a yellow to orange main body colour throughout the centre. Brazilian topazes from Ouro Preto are true imperials and are valued higher than others thanks to their strong colour, which doesn't fade in the sun, and because of their bright metallic sheen. However, the difference that separates an Imperial topaz from another topaz can be very slight, so experience is needed when evaluating. In fact, the price difference can be tens or even hundreds of times higher. Depending on their colour, Imperial topaz prices can range from two hundred to two thousand dollars per carat, with the deeper the colour and bolder the red pushing the price upwards.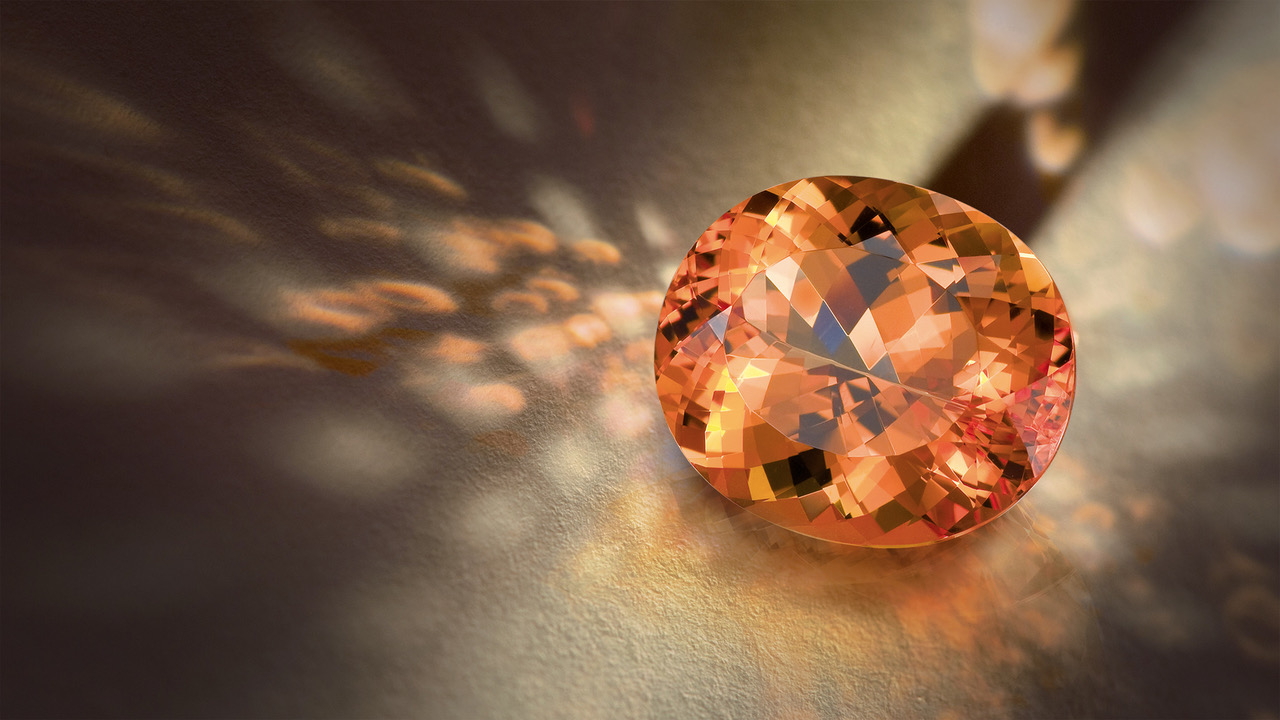 Very few Imperial topaz pieces have been seen at auction due to their scarcity, but perhaps the most famous was a pair of Imperial topaz, ruby and diamond ear pendants by the famous yet elusive jewellery designer JAR, whom Diane von Furstenberg famously called the Fabergé of our time. Originally, the earrings were made for American actress Ellen Barkin to be worn to the Oscars in 2005. They were eventually sold by Christie's auction house for US $650,000 in 2010, despite a maximum estimate of US $500,000.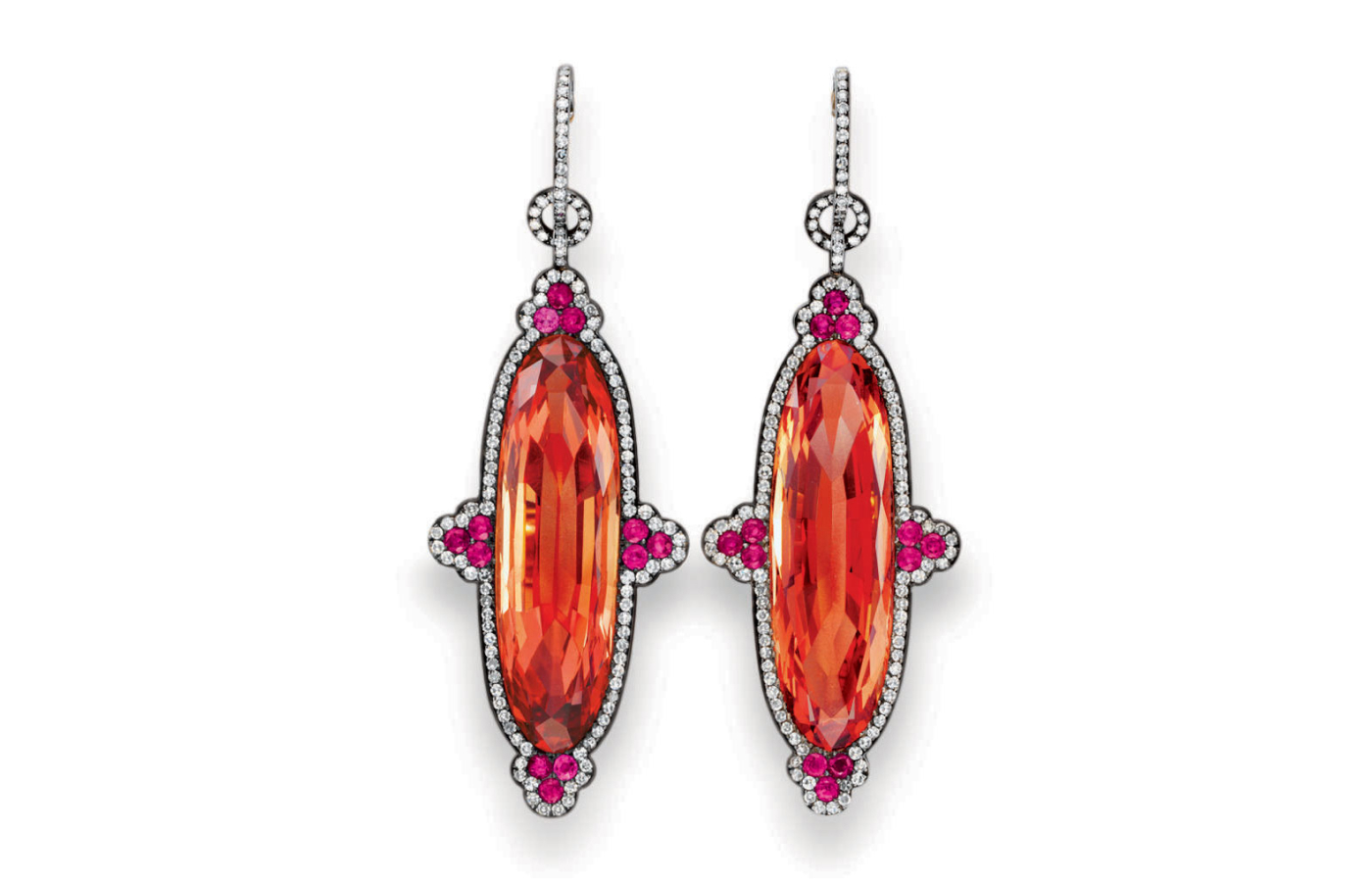 Both historic high jewellery houses and contemporary jewellers have tapped into the exclusivity of this mysterious gemstone in equal measure. Parisian jewellery house Chaumet released an entire Imperial topaz-centric high jewellery suite in its 2019 Les Ciels de Chaumet collection. The Lueurs d'Orage suite comprises a pair of earrings featuring two cushion-cut Imperial topazes weighing 6.33 and 5.83 carats, respectively; a brooch with a 7.71 oval-cut Imperial topaz and a cushion-cut partner weighing 2.66 carats, a ring dominated by a pear-shaped Imperial topaz weighing 8.72 carats, and the largest of them all, a 37.68 carats pear-shaped treasure set into a necklace.
Another important heritage house that works with Imperial topaz for colourful creations is Van Cleef & Arpels. The Maison's Sous Les Etoiles Centura high jewellery necklace features a detachable pendant set with a 24.38-carat Imperial topaz, the Sous Les Etoiles Lune necklace features an 18.99-carat gem, and the Sous Les Etoiles Lever between the finger rings is set with a pear-shaped Imperial topaz of 10.43 carats.
Last but not least, let us not forget the holistic qualities of the Imperial topaz. In Ancient Greece and Ancient Rome, soldiers believed that the mineral gave them courage and sharpened their minds for battle. This gem was also believed to have beneficial medicinal properties, including boosting one's ability to fight illness and cleanse the body of negative energy. When it comes to relationships, the Imperial topaz continues to be seen as a romantic amulet that encourages passion and enhances two people's attraction to one another, like a strong love potion. We'd love to see this put to the test... gift your partner an Imperial topaz and report back to us with the scoop!