Like in many industries, the world of luxury products is subject to change; trends come and go, and what is deemed 'fashionable' changes periodically. Gemstones are no exception to this rule, with colours moving in and out of the limelight with every change in season. This is the case with citrine and topaz, which historically fell out of favour due to the rise of more vividly coloured precious gems such as the Paraiba tourmaline and spessartite garnets. Today, however, they seem to have made a comeback, with many high jewellery houses that are famous for their love of colour starting to use the sunshine yellow and vibrant blue tones of these two gems as accents and even focal points in their high jewellery creations.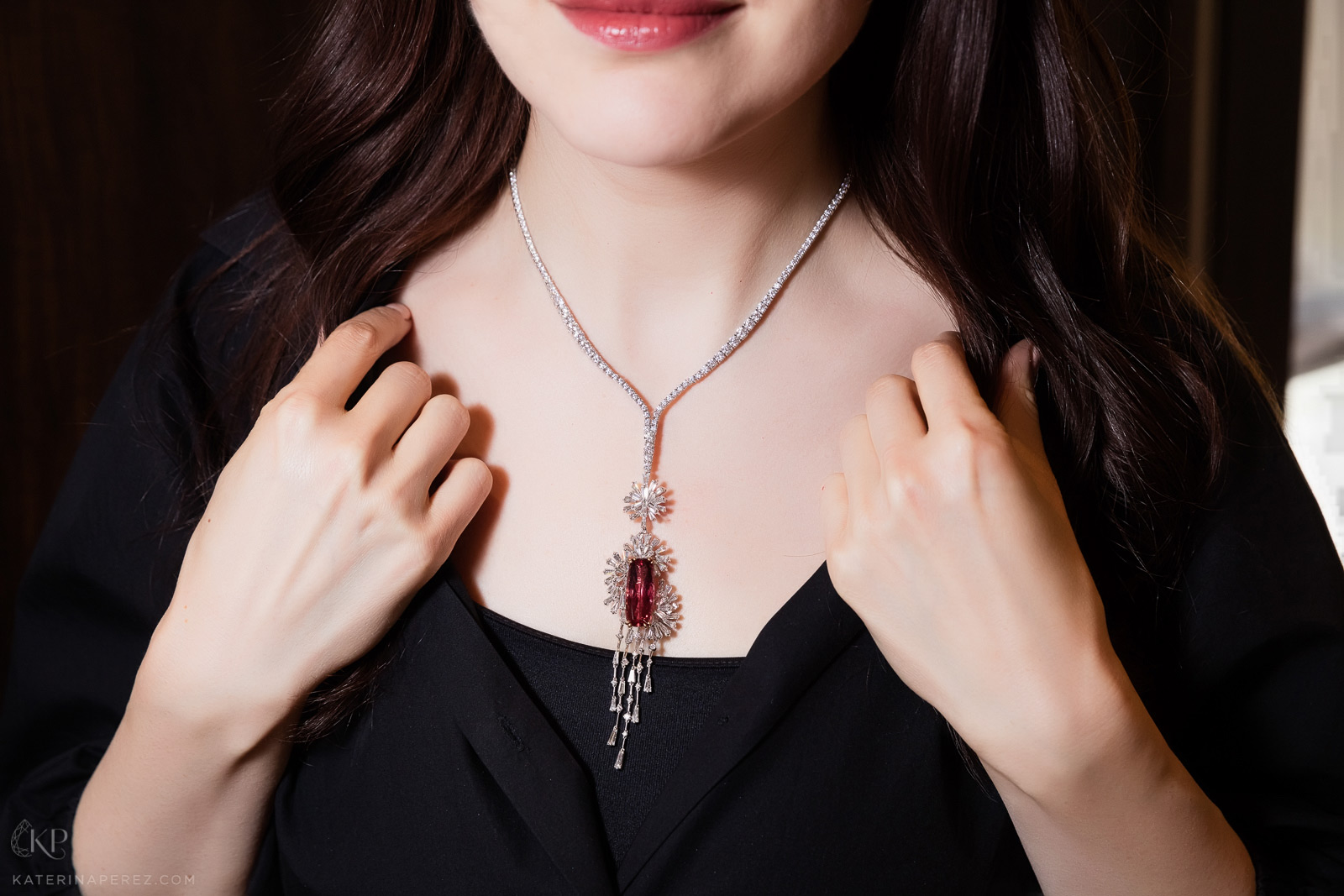 The topaz gemstone comes in a spectrum of colours. In its natural state, it is a golden brown to yellow, with rich caramel, oranges and browns being its most sought-after hue. However, in 1750, a Parisian jeweller discovered that the yellow Brazilian topaz became pink when exposed to moderate heat, creating a new colourway for this versatile gem. Impurities can also cause topaz to become red, grey, reddish-orange and pale green. Another sought-after colour variety of topaz is blue, with Imperial topaz and sky-blue topaz becoming more frequently used in fine and high jewellery designs. High Jewellery house Mikimoto expressed its appreciation for this versatile gem in its Praise to the Sea Coral Reef high jewellery necklace, using warm topaz gemstones to bring to life the vibrant tones of this underwater creature. Chanel also expressed its love of topaz this year with the Tweed Solitaire cocktail ring, which features a 13.35-carat elongated orange topaz at its focal point.
Citrines have also made a resurgence on the high jeweller scene. This quartz variety can be found in medium yellow and golden to reddish brown tones, which can be seen at Charlotte Reedtz, Sunita Nahata, Isabelle Langlois and many other designers on our radar. It may be fair to say, however, that their most popular era might be behind them, as the ancient Romans were famous for their love of citrine jewels, which they would use to create cameos or intaglios for rings and other precious pieces for self-adornment. In its latest high jewellery collection – Le Grand Tour, Van Cleef & Arpels gives a nod to this citrine-obsessed era, using an intaglio produced between the 1st and 2nd centuries on an 8.62-carat cabochon of citrine as the heart of the Fresque Céleste clip. The engraving, representing a crescent moon and stars, stands out clearly in the deep honey-yellow of the material. Last but not least, the colour-obsessed jewellery house Bulgari used the warm golden tones of citrine in its Oriental Fantasy necklace to bring to life the rich tones of the warm desert dunes.
As you can see, whether a centre stone or used as accents for detail, topaz and citrine are gems that are on the rise. Below, we have compiled a selection of the best and brightest citrine and topaz jewels for the lucky November-born among you, as well as for anyone who has an affection for these vibrant gemstones. Which one will you choose this November?