Very few gems match the vast colour range of the tourmaline. Available in every hue of the rainbow, from rich reds to light violets, this gem's colour intensity makes it such a special stone. Discovered in Brazil in the 1500s, tourmaline was often mistaken for other precious gems. Green tourmalines were thought to be the sought-after emerald until the 1800s when scientists could chemically differentiate between the two distinct minerals. Red tourmalines, known as rubellites, were also famously mistaken for rubies, especially in royal jewels. A 255.75-carat gem known as the Caesar's Ruby was a valued treasure in the Russian royal family and was traded amongst the royalty of France, Russia and Sweden from the late 16th century. However, in 1922, mineralogist Aleksandr Evgenevich Fersman reported its true identity as a rubellite.
Secondary to opal in the October birthstone hierarchy, the name 'tourmaline' comes from the Sinhalese word 'toramalli', which means 'stones of mixed colours', because they were hard to identify. Much like their wide variety of hues, tourmalines are said to inspire different positive attributes for those who wear them. They can ignite artistic inspiration, provide self-confidence, and boost determination depending on the wearer. It is for these reasons and many more that the talented designers below choose to work regularly with this special and versatile gem. Here are a few words from industry insiders on why they're smitten with tourmalines for their creations.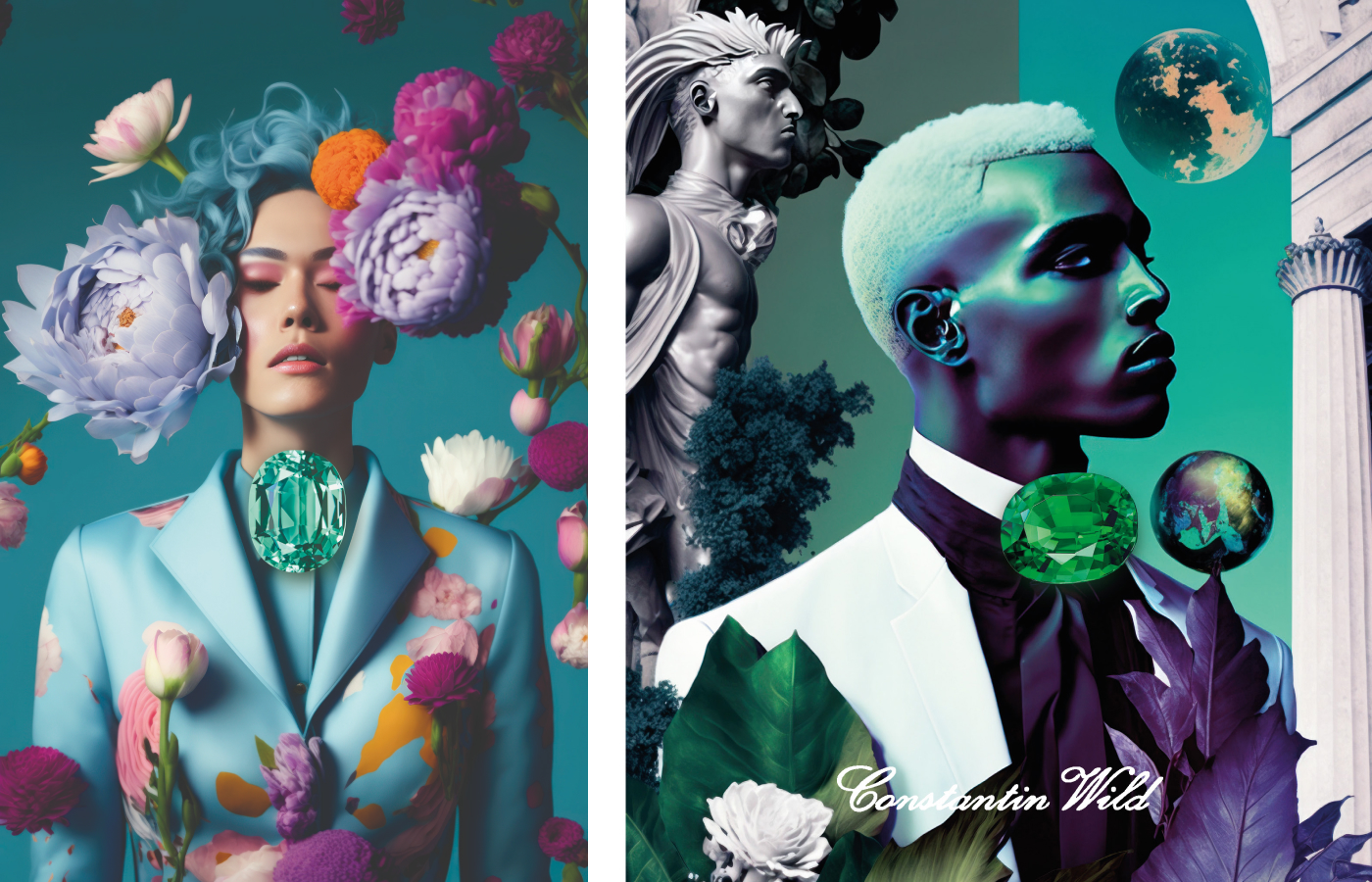 Carol Kauffman
"Tourmalines have more than 200 shades and represent the diversity of colours found in Brazilian nature. It's a gemstone that always inspires me because, in addition to its natural beauty, it conveys the soul of our wonderful flora, inspiring me to create the "Secret Gardens" collection."
Elizabeth Gage, MBE
"For me, colour in jewellery is synonymous with timelessness. I choose to work with tourmalines for their unique colours that give each of my creations an inimitable and statement quality."
Sunita Nahata
"Tourmalines are an exotic family of gems and come in various shades from different parts of the world. The brilliance and hardness of the tourmaline are high, making it extremely resistant to scratches in day-to-day wear. They are my favourite gems, as I like to play with colour in my designs. Every shade of tourmaline is unique, beautiful and precious".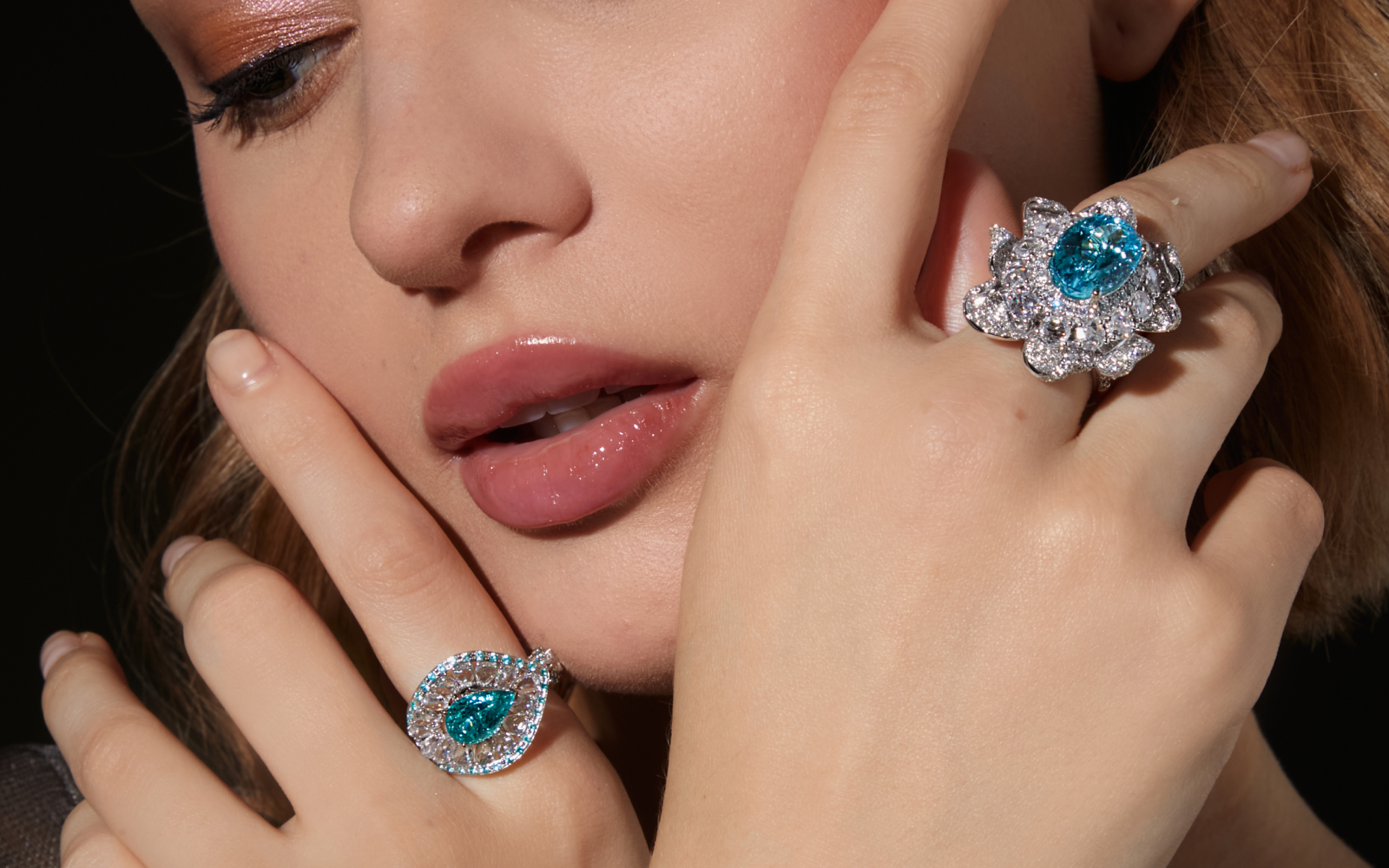 Vanessa Chilton (Robinson Pelham)
"Tourmalines have always been a favourite gem of Robinson Pelham. It's their extensive colour palette, which makes them wonderful to work with, and that's essential for jewellers who love colour as much as we do".
Finally, here are a few words from Katerina Perez on why she loves the tourmaline gem: "I love tourmalines for the rich colour palette they offer, with some hues being so exclusive that they have their names like indicolite, rubellite or Paraiba. For those who like to have something truly eye-catching, there are bi-colour and watermelon tourmalines. What makes this stone particularly desirable among collectors are the rare and valuable varieties within the tourmaline group like neon blue Paraibas".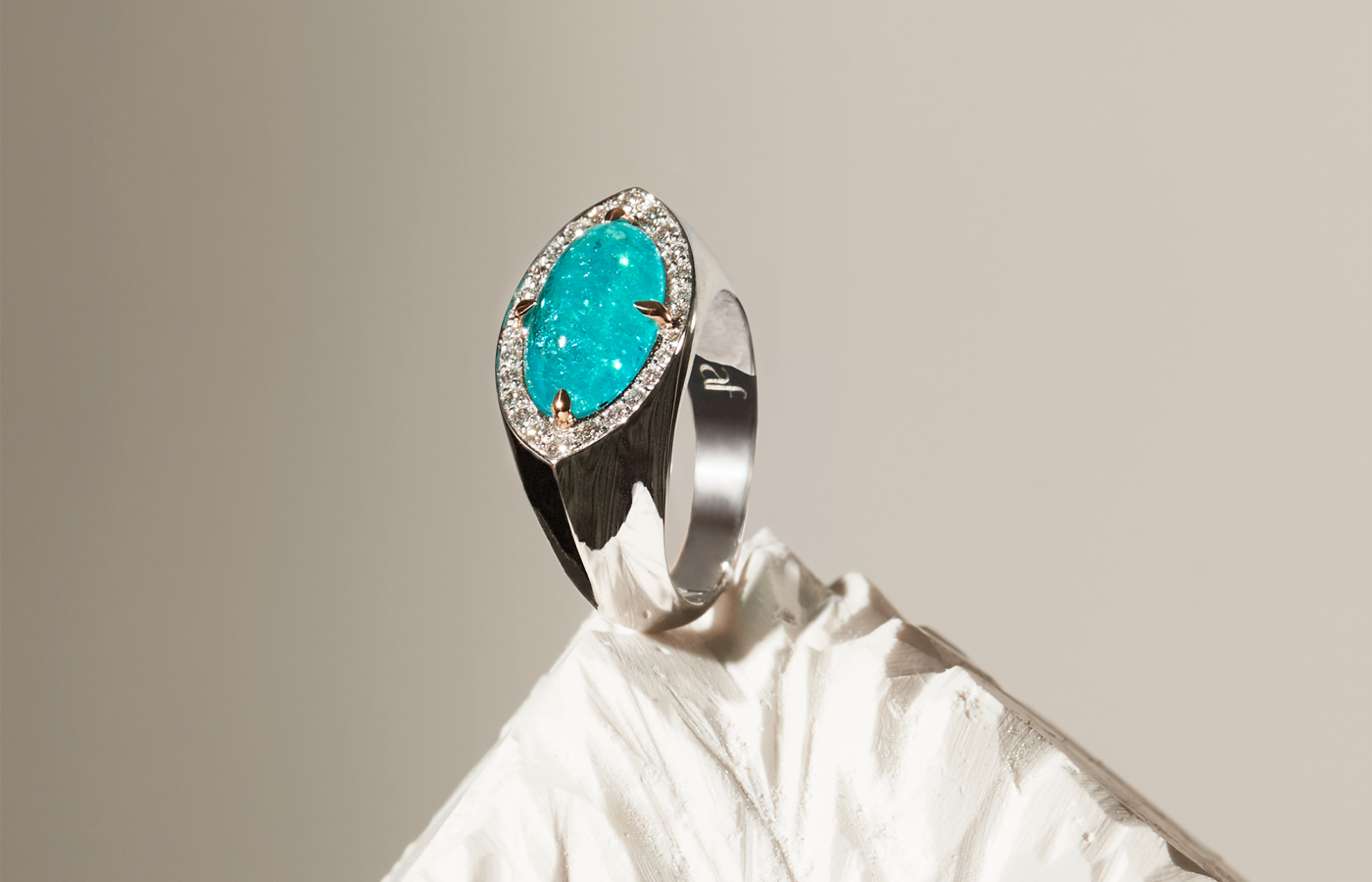 No matter what shade you love or the jewel you're dreaming of, tourmaline is an essential mineral ingredient in the fine jewellery recipe. For those born in October, it is an uplifting accompaniment to the play of colour in opals and will help showcase your vibrant personality.