Gemmologists can distinguish more than 140 varieties of opal, depending on colour, composition and place of origin. Broadly speaking, they can be divided into two large groups: noble stones, with a characteristic iridescence, and ordinary ones, without such iridescence. But regardless of how you divvy up the stones, you would be hard-pressed to find two exactly the same. Each individual stone possesses a unique composition. The brighter and more interesting the opal, the more actively it determines the specific architecture of a piece of jewellery, in some cases dictating its shape and design. Yet, paradoxically, the more interesting a stone, the harder it can be to create a worthy piece of surrounding jewellery! This is precisely the reason why I treat a certain breed of designs – those that are neither excessively simple nor excessively gaudy - with such special reverence.
There is one more 'but' for this stone: the play of light is the opal's most valuable quality. It is for precisely this reason that a stone is often cut into a rounded cabochon, ensuring the entire surface of the stone is even and smooth. Through this kind of processing, the stone can fully reveal its potential and display the true wonder of its possible colour spectrum.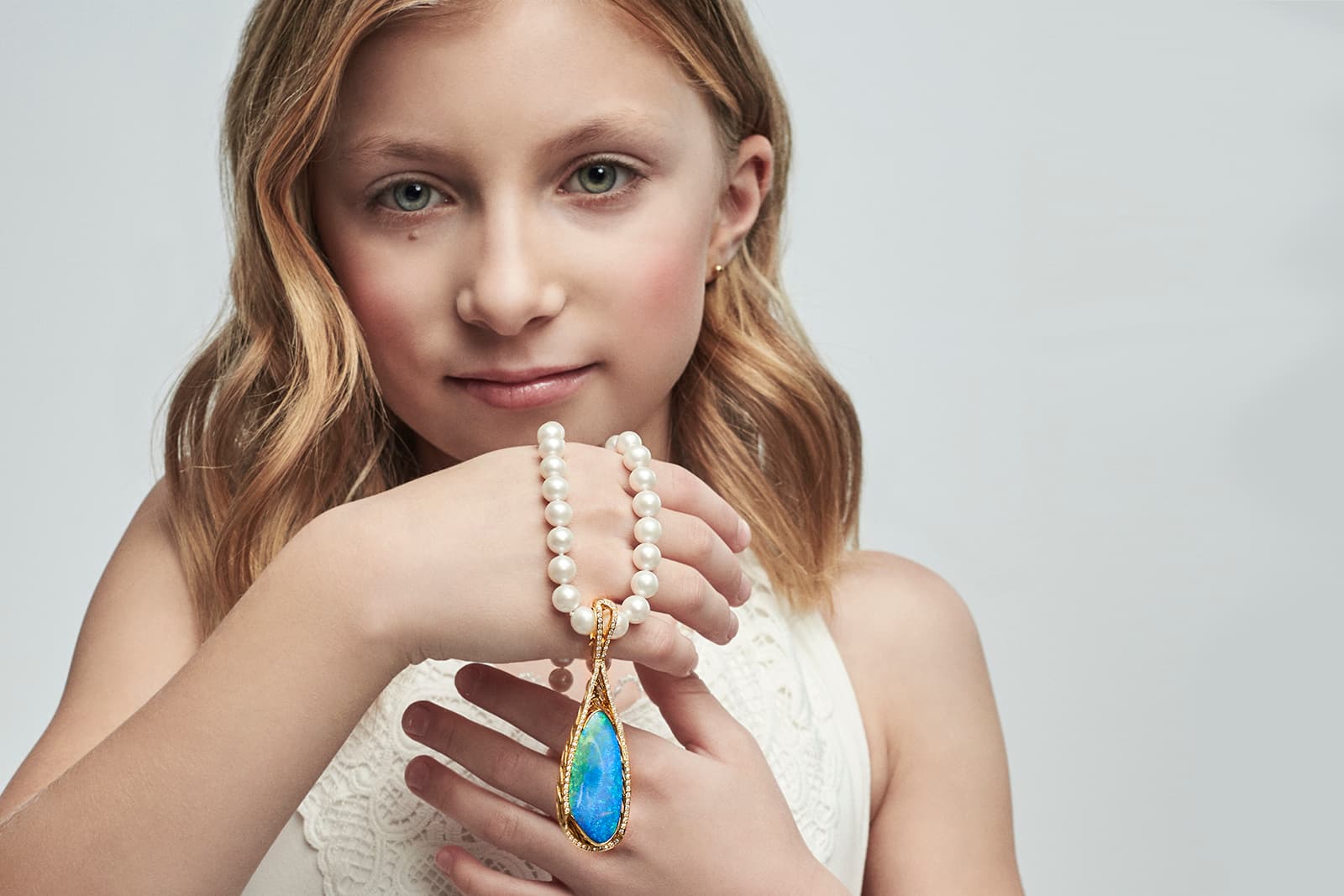 Opals can be seen in new works by David Morris, Dior, Boucheron, Feng J, Chopard, Dior, Louis Vuitton, Boghossian and other world-famous brands. These houses have placed colourful cabochons next to sapphires, rubies, and emeralds, and in some cases even offered them a position of priority over these more traditional stones! Take for example the star of Louis Vuitton's Bravery collection (that I should note is dedicated to Louis Vuitton's birthday) - the La Constellation D'Hercule or "The Constellation of Hercules" necklace - composed of 12 opals, 11 tanzanites and 9 tsavorites, studded with diamonds.
Below, I have drawn together a whole array of jewellery, any of which could become the star of your personal collections. I invite you to familiarise yourself with them!