This year, Boghossian celebrates the 10th anniversary of its Kissing Diamonds collection. It was in this collection that the brand's founder and creative director, Albert Boghossian, trialled an interesting design solution that allows stones to float over one another for the very first time. Generally, two stones are used as follows: the upper one is cut according to classical rules, while the lower one has a flatter shape, acting as a supporting pedestal to the former.
"We want to set new precedents in the jewellery industry. Rather than maintain the status quo, we want to constantly redefine, reinterpret and reimagine the codes of the past. Geneva's highly specialised jewellery ateliers also proved fertile ground for such experimentation and development. Our goal is to enhance and elevate nature's greatest treasures – the gems themselves - by setting them in distinctive designs that surprise and astonish," the company's managing partner Roberto Boghossian tells me.
This duet of stones – carefully selected for their Kissing Diamonds suitability – not only emphasises the individual charm of each gem but also serves to enhance them significantly due to the light touch of the upper gemstone's cutlet on the table of the lower one. Saturation of colour, the enchanting glow of the edges, a spectacular play of shades – whichever of these characteristics you take note of, each one of them succeeds in Kissing Diamonds.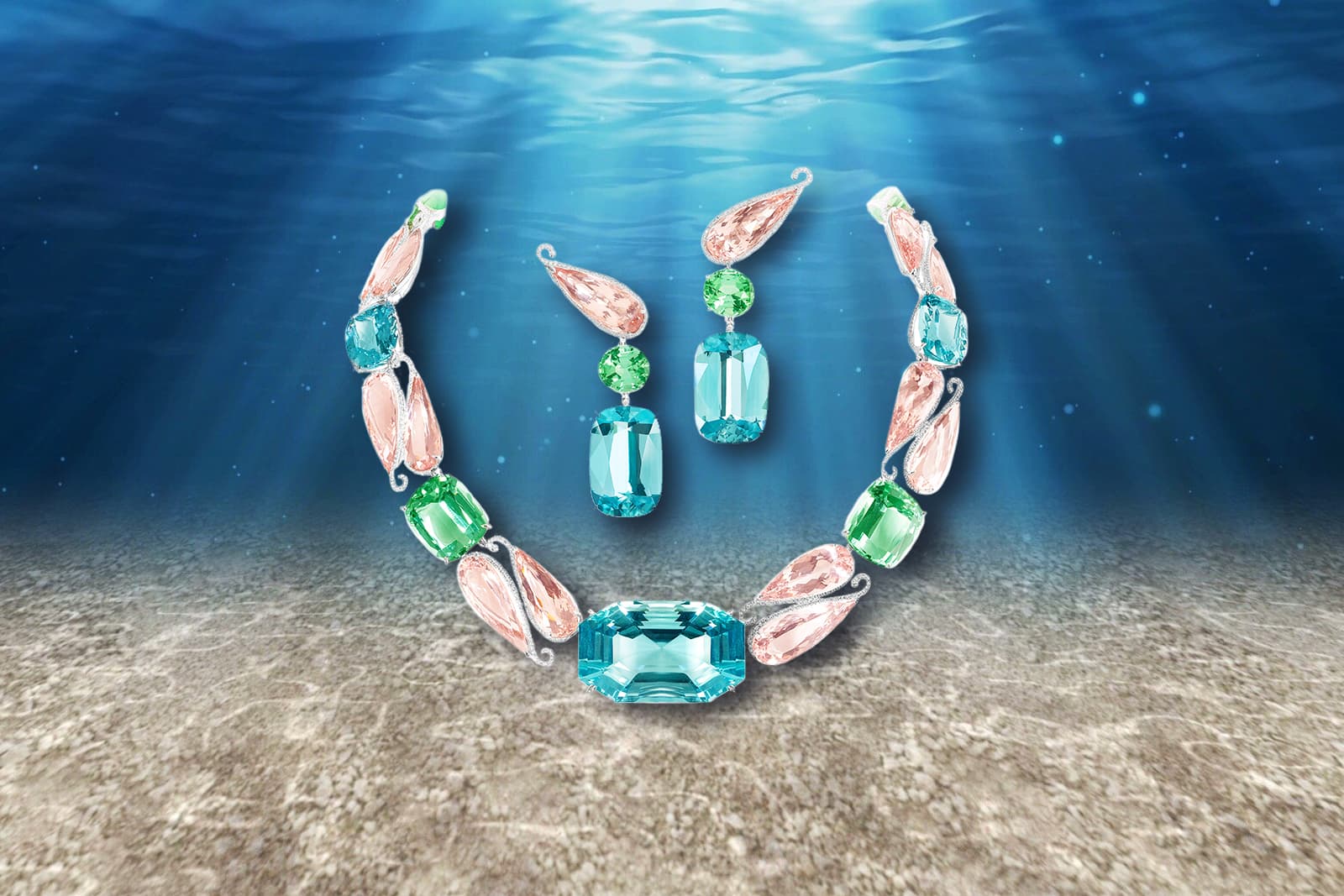 "This intricate setting was achieved through revolutionary techniques, whereby the aim was to reduce gold to a minimum, freeing the gems and allowing them to shine in a unique and powerful way. It takes meticulous work, know-how and precision to achieve such a result. It has taken us quite some years to fully master this technique," admits Roberto.
Admirers of the Swiss maison have probably noticed that the Boghossian family regularly turns to the historic Silk Road for inspiration, and the Coral Reef collection is no exception. It references the bays and seas that are found along the ancient route, which spans from China to the Mediterranean.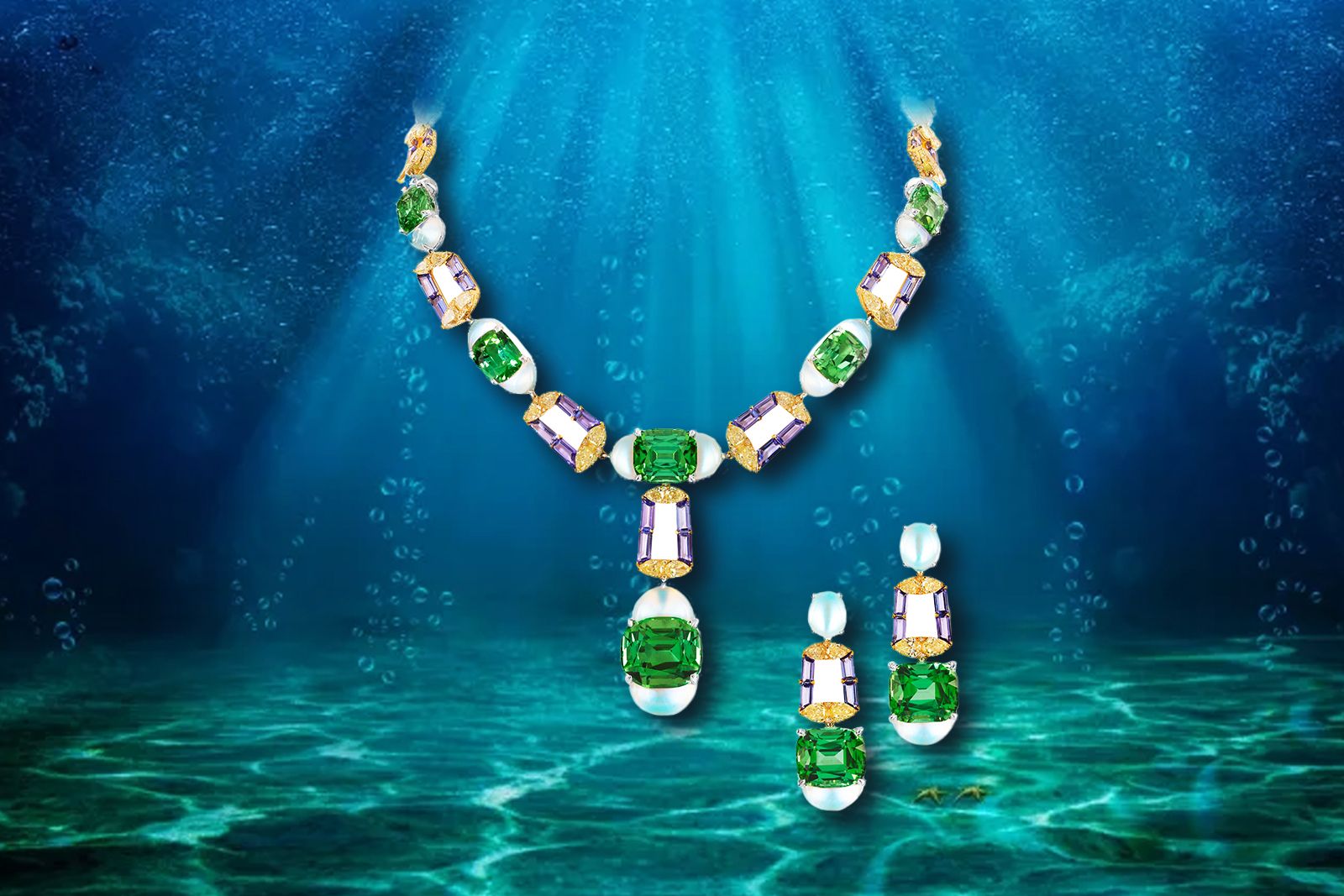 According to Roberto: "Boghossian jewellery is inspired by a blend of Eastern and Western influences, intertwined with the intricacy of the Silk Route. From the East, we take the richness of patterns and the vibrancy of colours. From the West, we adopted the freshness of style and technical innovation." Every piece in the Coral Reef collection is a clear confirmation of this.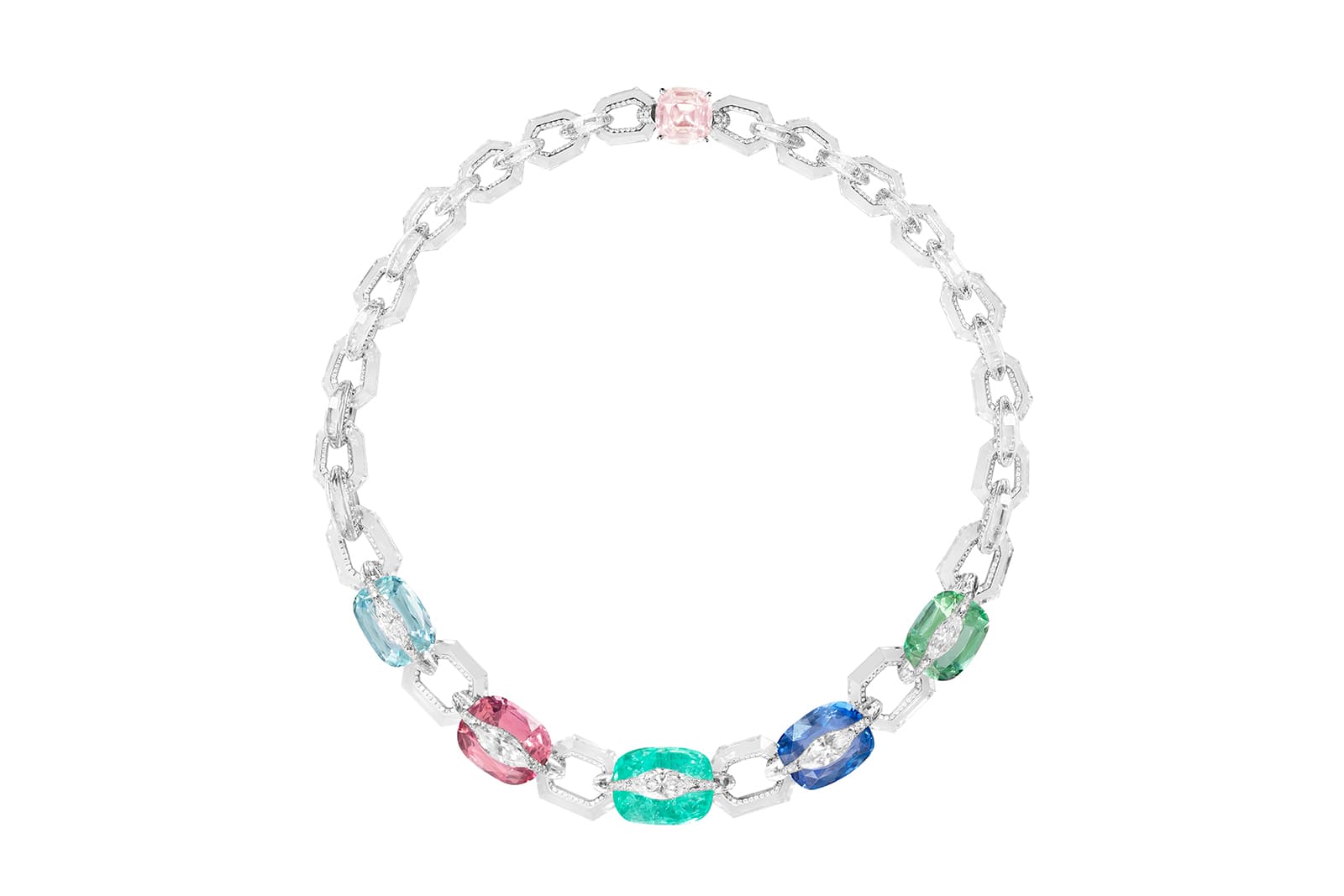 But let's get straight to the collection. The central and most spectacular necklace was inspired by an old-fashioned clutch bag from the family's personal collection, or rather its rock crystal chain handle. The necklace also consists of quartz links holding six gems: sapphire, paraiba tourmaline, kunzite, aquamarine, pink tourmaline and green tourmaline. The diamonds floating above them smoothly turn into a thin thread of sparkling stones that run along the inner part of the links. Another necklace in a similar style is adorned with diamond-shaped green tourmaline, emerald-cut scarlet rubellite and diamonds.
Turquoise has recently begun to appear in the high jewellery collections of modern brands, but Boghossian is so bold when it comes to design that it has been forming collections using this colour since its very inception. In Coral Reef, this opaque stone provides an accent colour for a necklace of sapphires, aquamarines and diamonds that are suspended above the surface of opals coloured by Mother Nature in the shades of sea waves.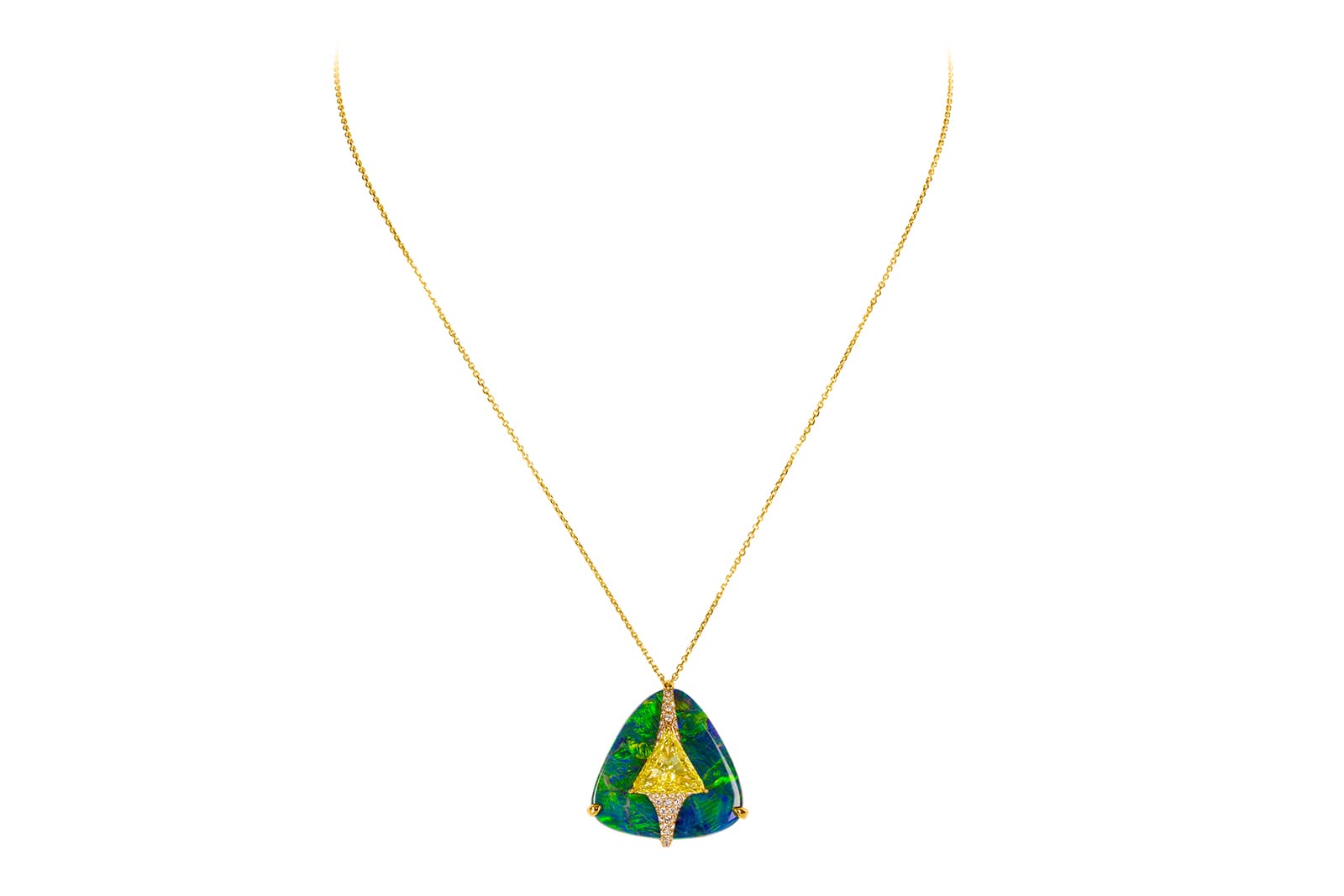 Incidentally, opals in this collection are a key accompaniment to diamonds. For example, a pear-shaped green opal stone contrasts favourably with a 3.10-carat deep yellow diamond. Together, these two stones give each other a second wind and a second life. And an oval opal boulder takes centre stage in a diamond bracelet, acting as a pedestal for a hexagonal diamond. As for earrings and rings, Boghossian chose more familiar combinations of stones, including kunzite with a ruby or diamond, and tanzanites combined with rubellites or emeralds. The highlight of some earring designs, however, is not so much in the Kissing technique as in the asymmetry and bright combination of shades.
The iconic Kissing Diamonds design technique is now 10 years old and the number of pieces with paired stones totals more than 100 unique works. Time after time, Boghossian presents a new interpretation of its signature crafting skill that never ceases to amaze us all.