Idar-Oberstein. For some, this is just the name of a small German town surrounded by nature. For others, it is a name that's synonymous with precious stones. I don't think I would be overstating it to say that Idar-Oberstein is one of the world's most important locations for gem professionals. It is where spectacular minerals get faceted to one day shine in fine and high jewellery masterpieces… many of the businesses responsible are featured on this website, including Constantin Wild, Emil Weis Opals, HC Arnoldi, GEMHYPE.com, Gebrüder Meelis, and Paul Wild.
INTERGEM 2022 - The Long Night of Gemstones
But renowned gem dealers and cutters are not the only reason those who appreciate all things precious might visit the town. There are various attractions worth visiting that will allow you to understand the gem world a little better. However, before I take you on a virtual tour, I have some good news. To celebrate the 2022 edition of INTERGEM Idar-Oberstein the gem and jewellery exhibition, which is taking place from September 23-25, all three of the attractions outlined below will be open from 7pm until midnight on September 24.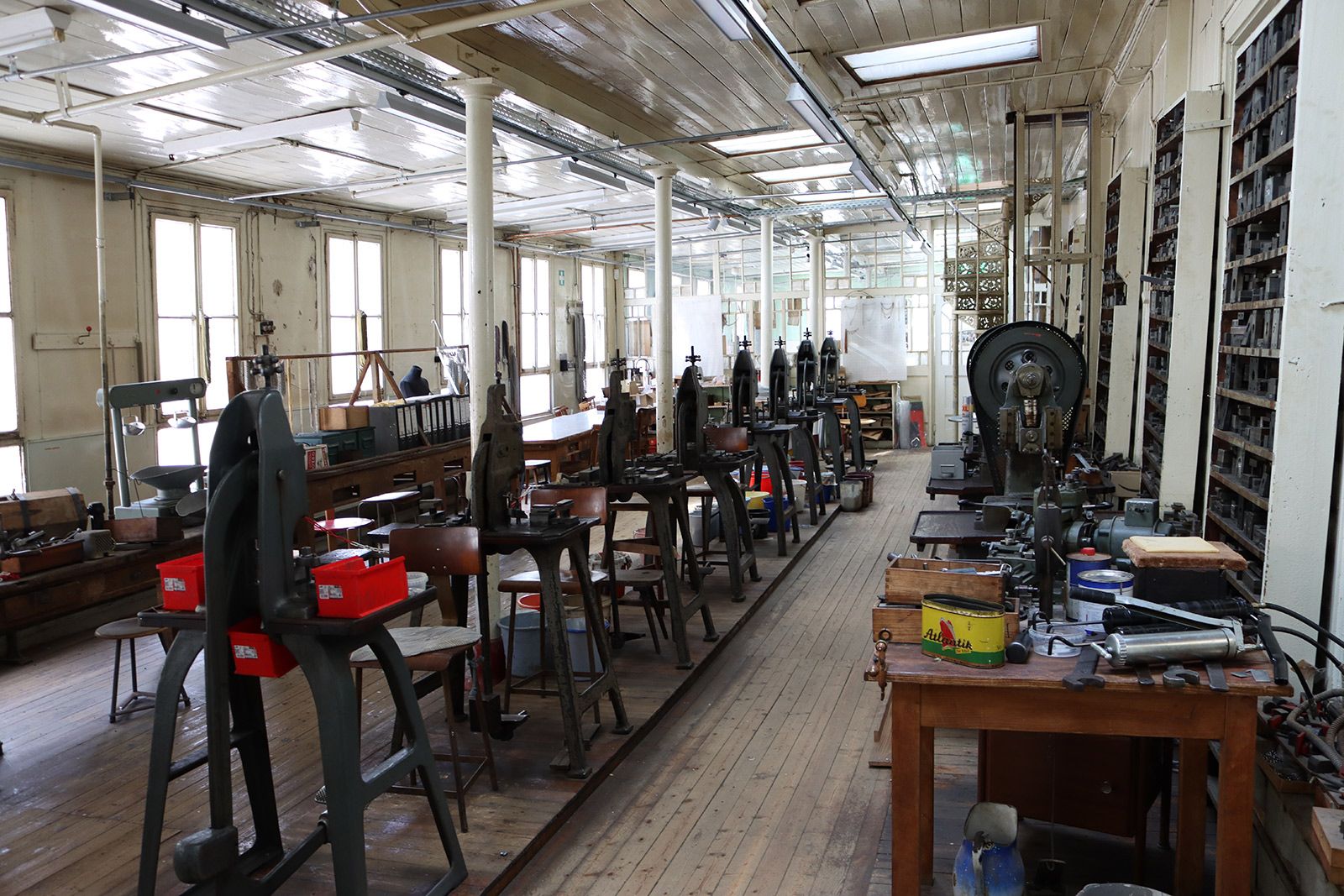 The entry will be complementary for everyone who wishes to discover the German Gemstone Museum, the Historic Pond Loop, the German Gemmological Association, the Industrial Monument Bengel, the Steinkaulenberg Gem Mines and the German Mineral Museum. You will be able to embark on a guided tour, listen to some readings or live music, and learn education and just generally fascinating information about gemstones, the region and the industry in general. This special night for sure will be a great way to make the most of your visit to the German epicentre of gems. Now, let's take a sneak peek at the top 3 gemstone attractions in Idar-Oberstein which I personally visited and would recommend discovering for yourself. Be ready to see jewellery-making tools and machinery from years ago and hear some fascinating facts about the history of gem mining and jewellery making.
The Jakob Bengel Industrial Museum
This historical chain and costume jewellery factory is a great way to go back in time and see how pieces were made in the late 19th and early 20th centuries. Founded in 1873, the Jakob Bengel factory highlights what life would have been like for those employed in precious metal processing more than one hundred years ago. In the 1920s and 1930s, the factory produced significant quantities of Art Deco-style jewellery made of chromed metal and Galalith – a synthetic plastic that is almost completely unknown today. Since 2003, these original Art Deco designs have been used to make new limited-edition pieces for collectors. They're crafted using the same set of historic tools as a nod to tradition and come with a certificate from the Jakob Bengel Foundation. Visiting this museum was a true time travelling experience and what struck me the most is that jewellers had to often invent their own tools and machines to create the design desired by a client which could take months!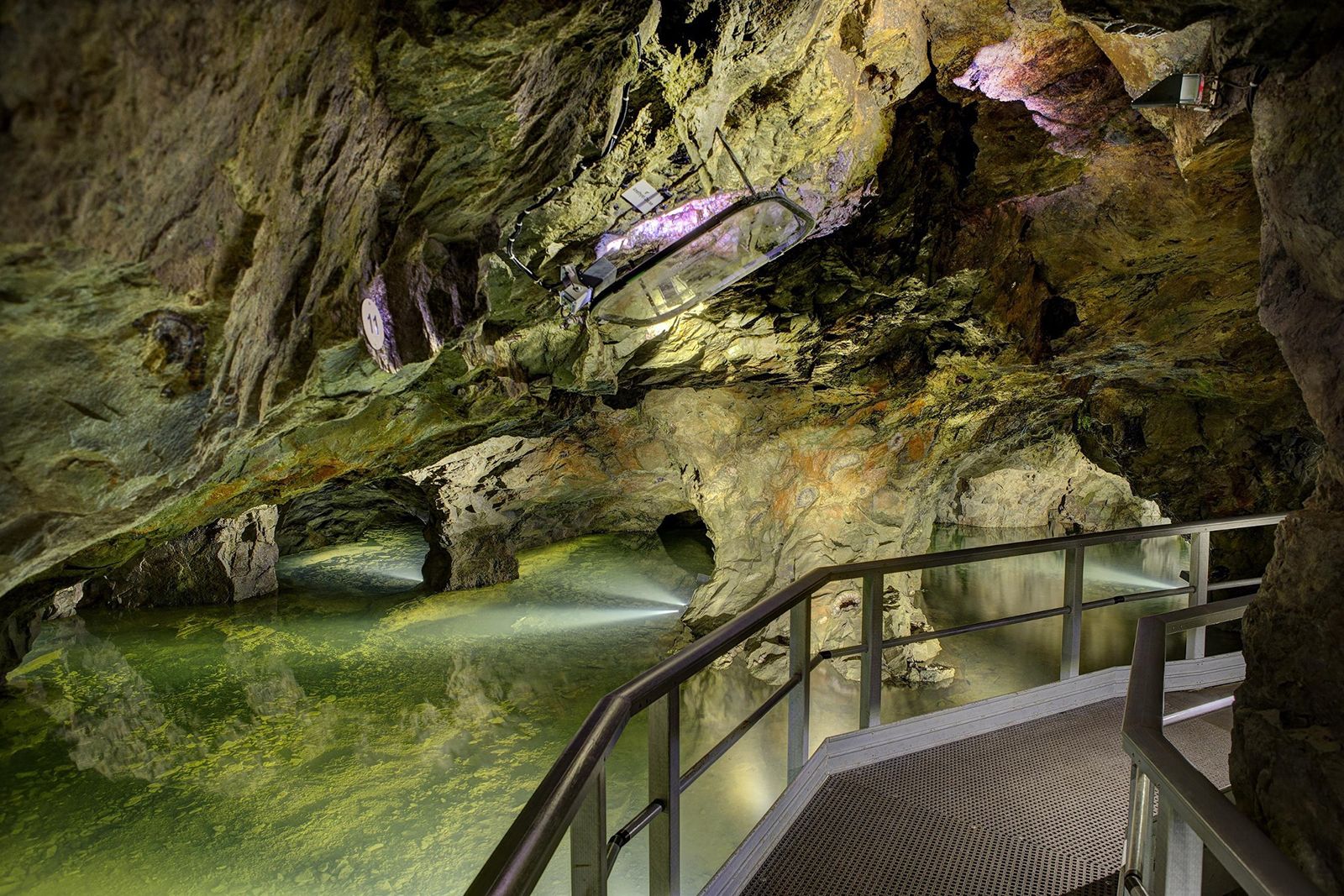 The Steinkaulenberg Gem Mines
Steinkaulenberg is the only area in Europe where gemstone mines are open to the public. They're the last in a long line of gem mines that once operated in and around Idar-Oberstein. The journey starts in an illuminated tunnel as you head deeper underground to see agates, rock crystal, amethysts, smoky quartz, calcite and other minerals in situ. It has an air of a fairy-tale cave, and one can only imagine how miners felt finding such specimens hundreds of years ago. With your safety helmet on, you can also hunt for your own treasure and dig for gems in a designated area nearby! According to the attraction's owners, guests have found nice chunks of agate, amethyst and smoky quartz to take home. When at the tour, I learnt that when the mine was producing stones, it would take one worker the whole year to advance through one meter of gem surface which I found shocking. Why so little? Because of the poor light conditions and extra care which the miner would use his tools with.
The Historical "Weiherschleife" Grinding
Since the 15th century, local gemstone deposits in Idar-Oberstein have been processed in 'grinding mills'. At one time, there were 183 of these grinding mills on the banks of the Idarbach and Nahe rivers, as well as other streams around Idar-Oberstein. In the first three decades of the 20th century, the remaining grinding mill "loops" were closed one by one and slowly disappeared from the landscape altogether. The historical Weiherschleife Grinding, also known as the "Kallwies-weiherscheife," remained in operation until 1945 and was restored in the 1950s. It is the last agate grinding mill driven by a waterwheel on the Idarbach river. When you visit, tour guides demonstrate how the sandstone grinding wheels would have processed gemstones and how they were transformed from rough to polished.
When travelling for work, it is easy to fall into a routine of appointments, trade events and hotel stays. But part of visiting a place is exploring its history and culture. So, when you journey to Idar-Oberstein for this year's INTERGEM 2022 show, I encourage you to carve time in your schedule to visit one or more of these attractions. I guarantee you will depart with a better appreciation of this remarkable German town, which, although humble on the surface, has a fascinating and important lineage that's shaped jewellery history.