I would be willing to bet that, when I ask you to conjure an image in your mind of coloured gemstones, you imagine one of two scenarios: a piece of rough material in the seconds it emerges from a mine or a perfectly faceted gemstone in a remarkable pendant or perhaps a ring. I wonder how many of you would consider the 'middle moment' where a stone is undergoing the pre-forming or cutting process that takes it from rough to finished gem? Fortunately, you need not imagine this moment… I can show it to you.
On my Instagram recently you may have seen a Live video that I recorded while visiting HC Arnoldi in Kirschweiler, near Idar-Oberstein, in Germany. This company was founded in 1919 and continues to be run today by the third and fourth generations of the same family, Hubert Arnoldi and his children, Carl-Philip and Isaline. If these names are ringing bells, you may remember an article I wrote recently about GEMHYPE.com and the efforts that both Carl-Philip and Isaline are making to digitize their family trade. On this visit to Idar-Oberstein, however, I was more focused on the cutting process, and it was fascinating to be invited into the HC Arnoldi workshops to see both traditional and modern approaches to this art form.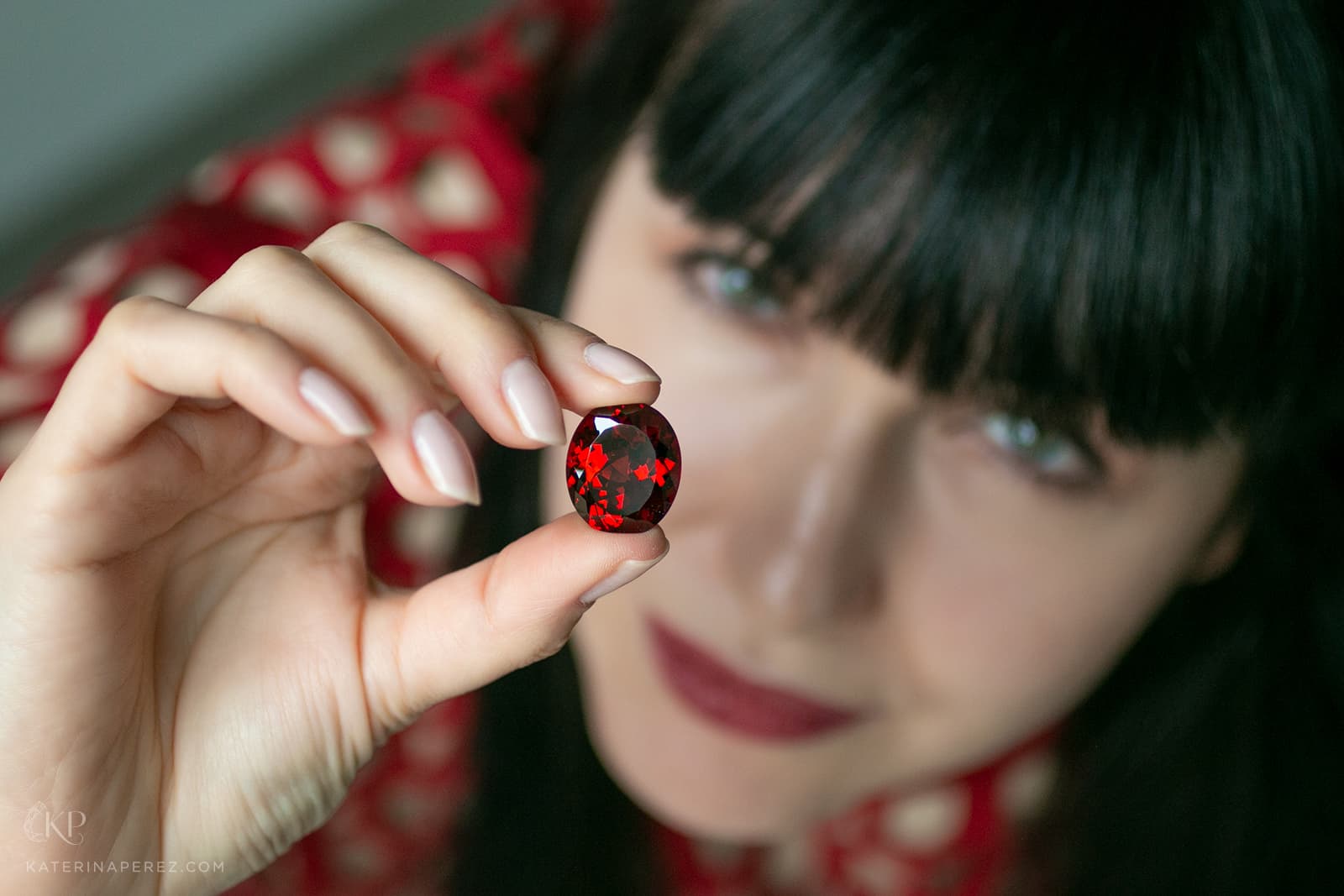 Firstly, for context, let me tell you a little bit about the history of Idar-Oberstein. Historically, the area was a site of jasper, agate, carnelian, and amethyst mines and, from the late 1400s onwards, gemstone cutters and carvers have worked in the region. By the time the supplies of these local gemstones dried up in the 1800s, the town had already firmly established itself on the international map. Generations of gem cutters have learned their craft here and, even today, it is acknowledged as one of the most prominent seats of cutting and faceting for exceptional, precious stones. There are few I would trust more to cut a fantastic emerald, aquamarine, or tanzanite than those trained in Idar-Oberstein! And I must say, HC Arnoldi would be right at the top of my list.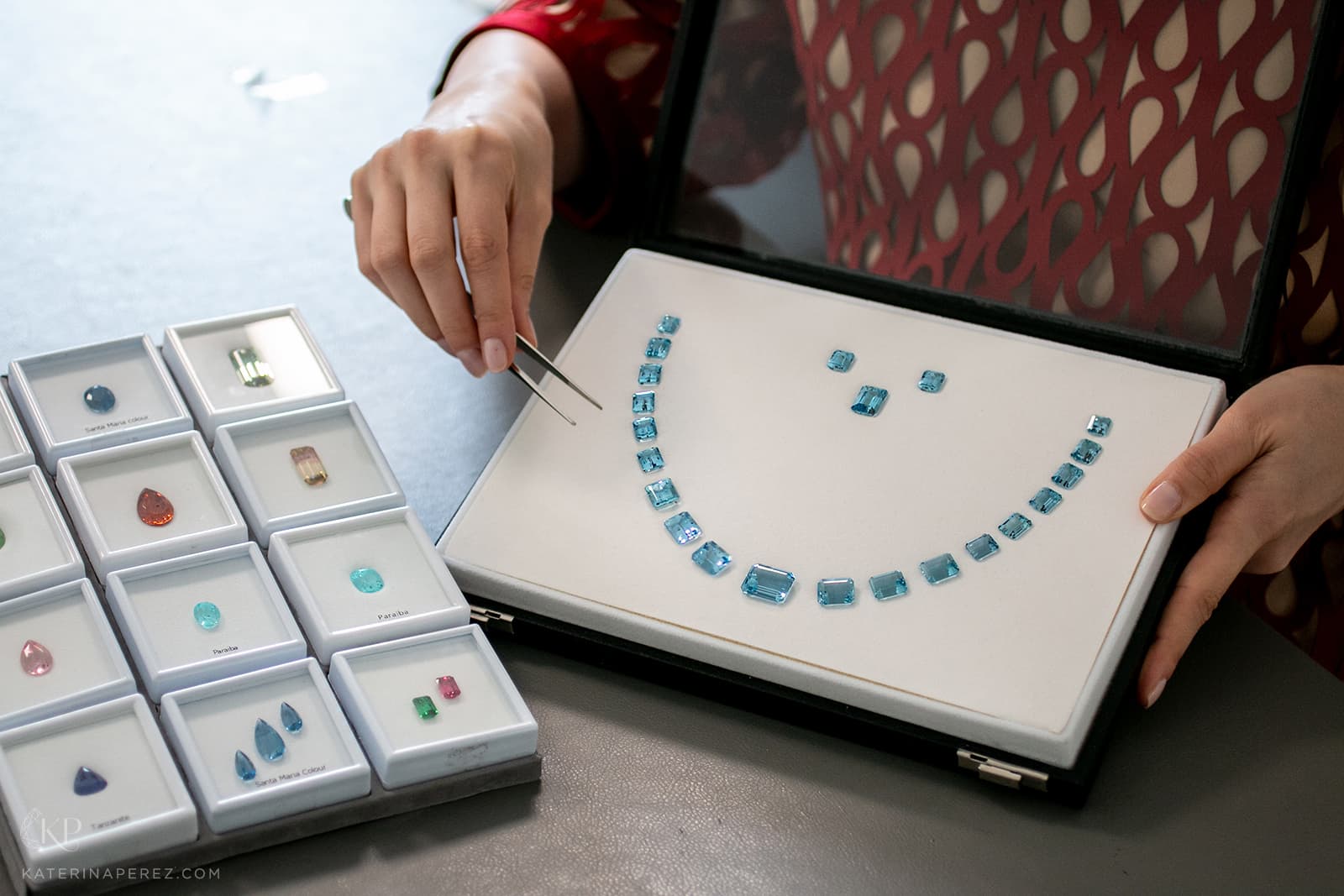 The business operates from modern stylish offices in the nearby municipality of Kirschweiler, which were first opened in 2020. This space is a far cry from the dusty, dark and perhaps even a little dirty workshop that one might expect. It's open and bright with sizeable rough mineral specimens used as decorative objects to line corridors and staircases. HC Arnoldi is a traditional gemstone lapidary and trading company but, unlike some of its peers, it has special relationships with mines all over the world that allow it to secure exceptional rough that is cut, faceted, polished and sold to jewellers and brands across the globe. Upon arriving at the front door, I was met by Hubert, Carl-Philip and Isaline – the third and fourth generations of their family business to manage the company – and I was able to follow the process of a stone from (sometimes) unremarkable-looking rough material to a 20, 30 or 40 carat gem.
Rough material really does 'speak' to those who have the required skills to listen. By that I mean a rough specimen dictates the shape it will eventually become, largely due to its crystal structure, inclusions, areas of colour saturation etcetera. During my visit, a deep red spinel from Tanzania was quickly deemed suited for a fancy-cut by master gem-cutter Hubert Arnoldi, who briefly asked his son for a confirmative second opinion, before slicing through it and 'pre-forming' the shape. This is an important stage that creates an outline of what the faceters will then have to refine further. Gemstone cutting has been done in virtually the same way for decades in Idar-Oberstein and, as the old saying goes, if something isn't broke, don't fix it! HC Arnoldi has those doing faceting completely freehand and by eye, while others use a piece of equipment that is halfway between freehand and digitally aided. Both skills are notoriously tricky to learn and can take years to perfect. In fact, while watching these masters work, it was as if they could see something in the bend of light and the angle of a facet that the rest of us could not. They're attuned to the pressure to put on a gem to achieve the right planes and the speed with which they polish, look, polish, assess, is quite remarkable to see in person!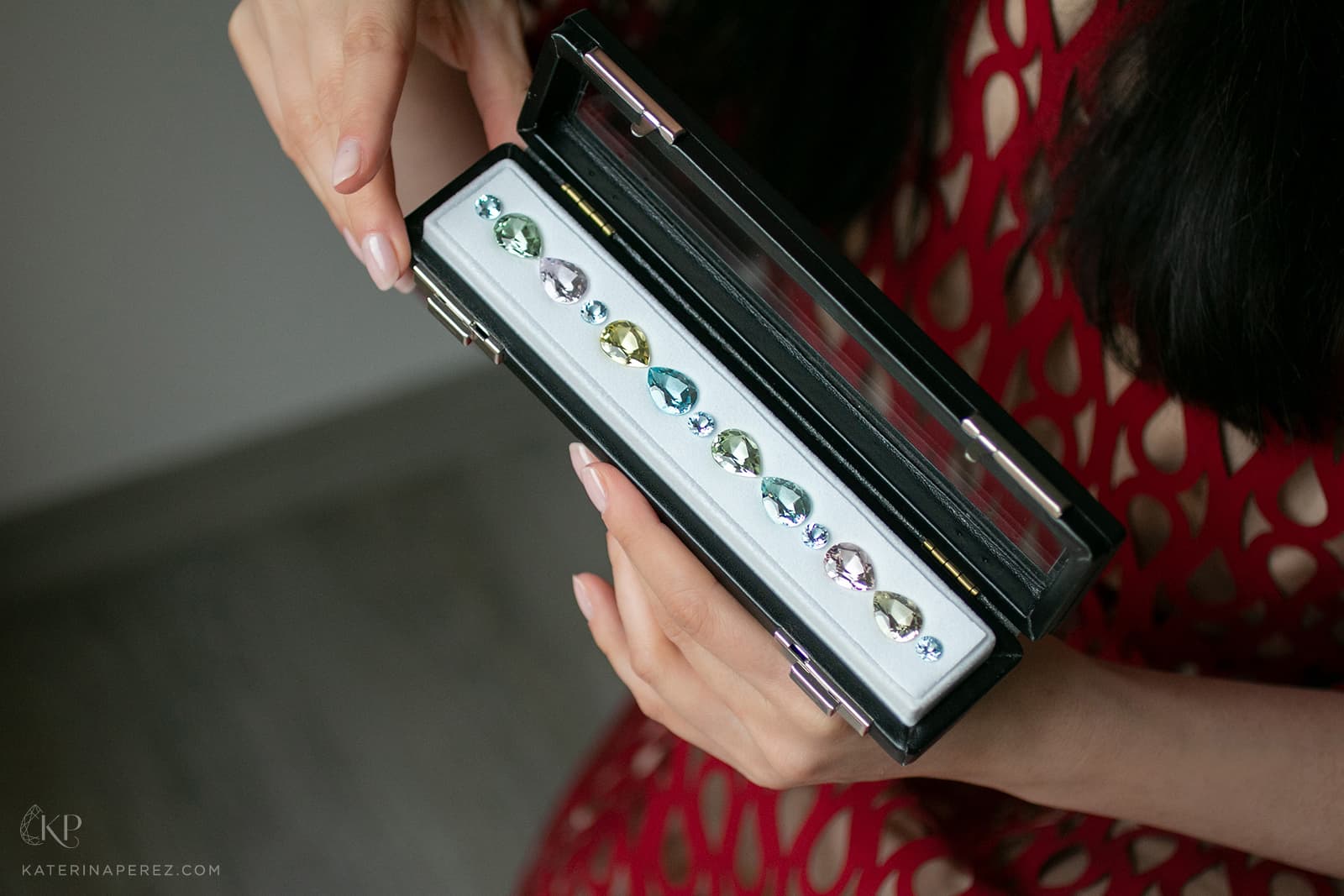 Some of HC Arnoldi's experts have specialisms, such as one gentleman who is the go-to for freehanded briolettes, pear-shapes and special big stones. I was privileged to see some of the latter for myself, including two bi-colour tourmalines of 25 and 32 carats; the juiciest orange Mandarin garnet, and a natural coloured morganite with a deep peachy-pink colour that's just waiting to be cut. HC Arnoldi is well-known for its aquamarines, many of which have the coveted Santa Maria colour. This particular shade of bright sky blue is named after the Santa Maria mine in Ceará, Brazil where the world's best aquamarine was once sourced. Sadly, this location is now depleted, but occasionally pockets are found in other locations, like Madagascar, for example, that can rival its beauty. To appreciate these aquamarines, it is helpful for jewellery designers and brands to see them composed in layouts. These are suites of matching gemstones presented in the shape of necklaces, bracelets, or earrings to provide inspiration or hint at what they might become. My favourite from this visit was a trio of elongated pear-cut aquamarines, laid out to evoke a pendant and a pair of earrings, with a total weight of 54 carats.
This was a wonderful trip to visit a leader in the field of gem sourcing, cutting and polishing. It is impossible not to feel inspired when you're immersed in the history of Idar-Oberstein, surrounded by gemstones, and guided by those with the ideal blend of heritage and modernity. I will certainly be going back!