I wrote a piece last year explaining exactly what this book is but, to sum up, it is an anthology of high-art jewellery released once a year by the American label as a tribute to the art and craftsmanship of jewellery design. The Blue Book is well known among enthusiasts as the single greatest showcase for Tiffany&Co.'s spectacular jewels, where this year they are showing off pieces dedicated to the incredible power and mysterious depths of the sea.
Francesca Amfitheatrof recently took over the position of the Design Director, and this is her first collection for the Blue Book. The jewellery marks a departure from the collections of previous years, with simpler designs, but more elegant and stylish. The impression is that Francesca has eschewed practically any unnecessary detail and has retained only the key elements which are associated with the sea. So what you end up with are watery swirls with baguette-cut diamonds flowing down the length of your neck; scales made from precious stones to resemble the feathers of seabirds tossing and turning on the waves; Gold, Tahitian and South Sea pearls; and jewels of different shapes and sizes in varying shades of dark and light blue.
The colour palette of the individual pieces has been matched to make sure every hue reflects the hypnotic shades of the ocean waves and the light that shines through them. So, for example, the earrings made with sparkling light-blue tourmalines call to mind sea spray, while a ring with a sapphires in different tones surrounding a 21,66 carat cabochon chrysocolla evocative of the azure blue of the sea around a tropical island. There is a ring with a purple-blue tanzanite which looks as if it has been polished by the wind and the waves, as well as a turquoise and aquamarine cuff-bracelet which resembles a pebble on the sea bed.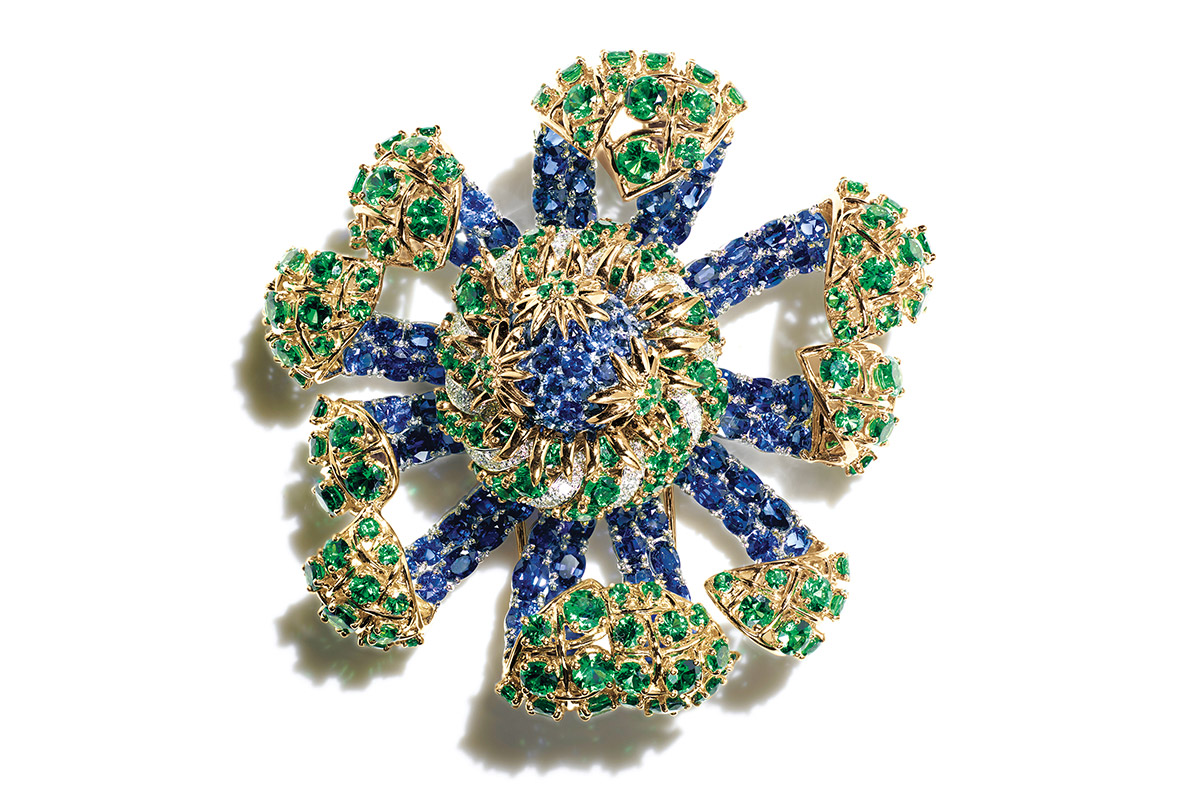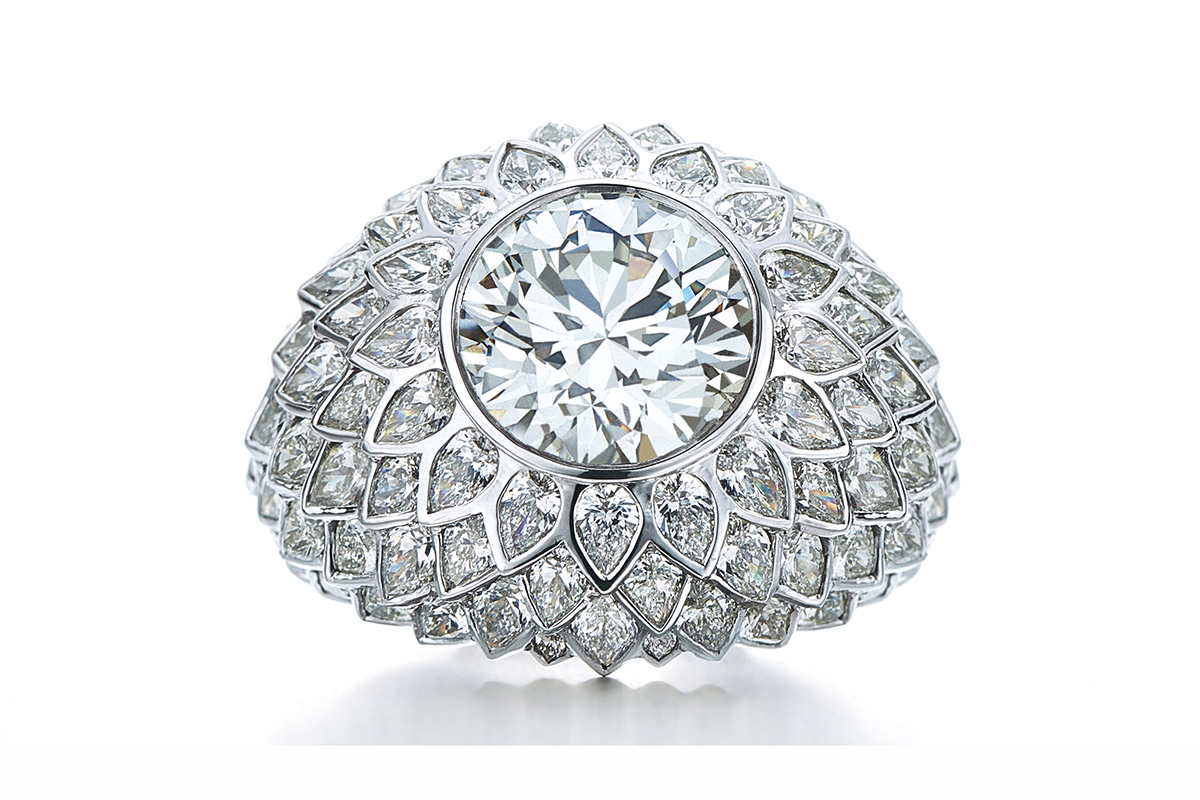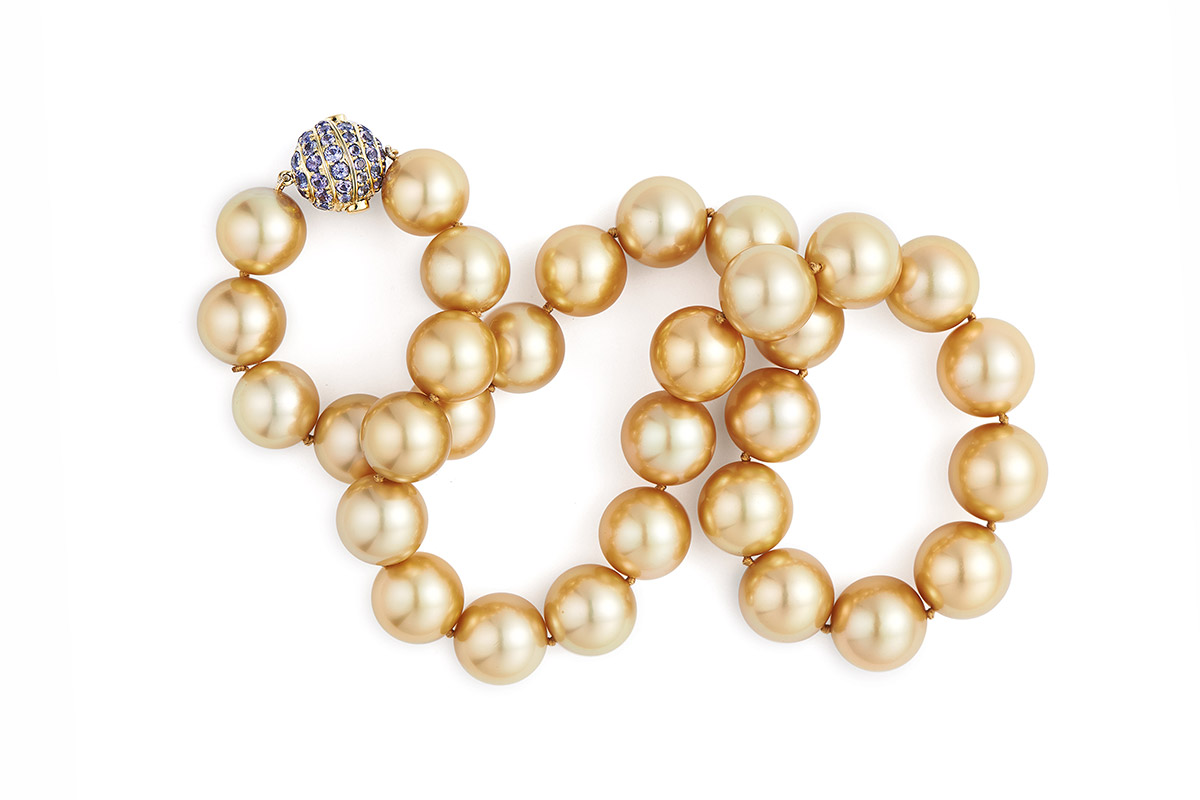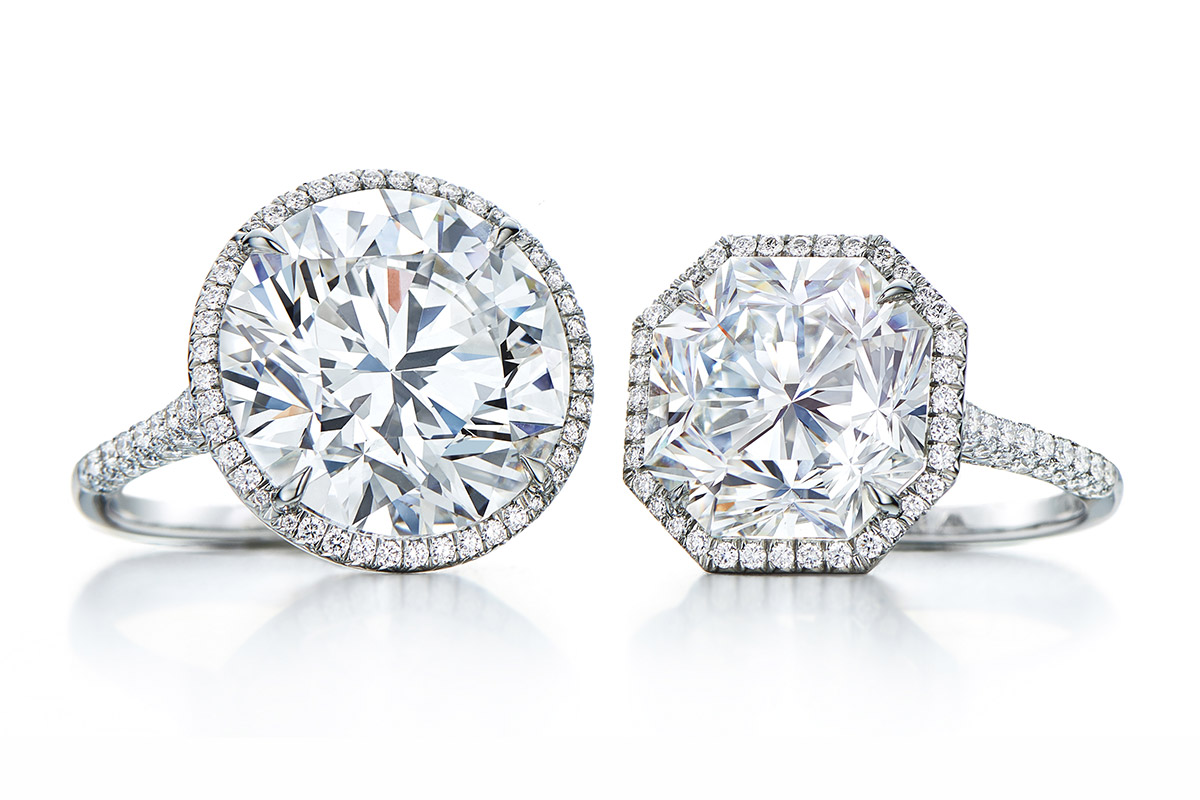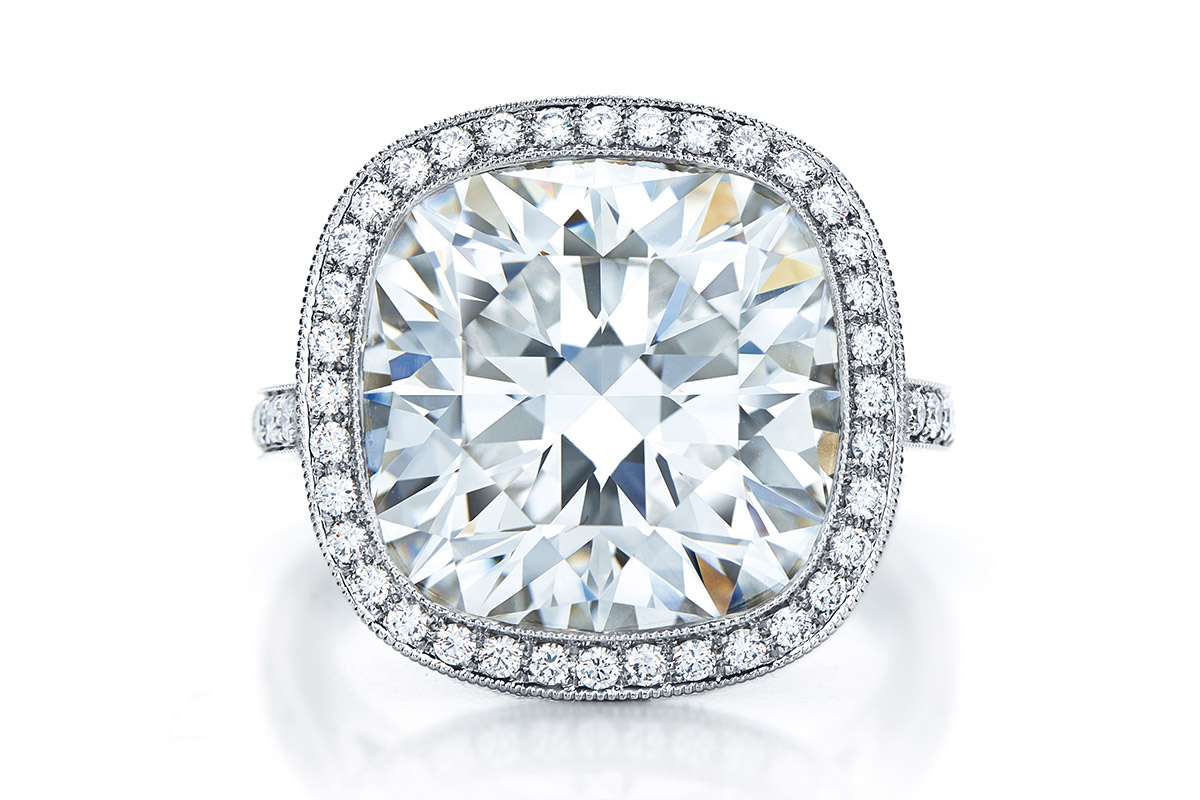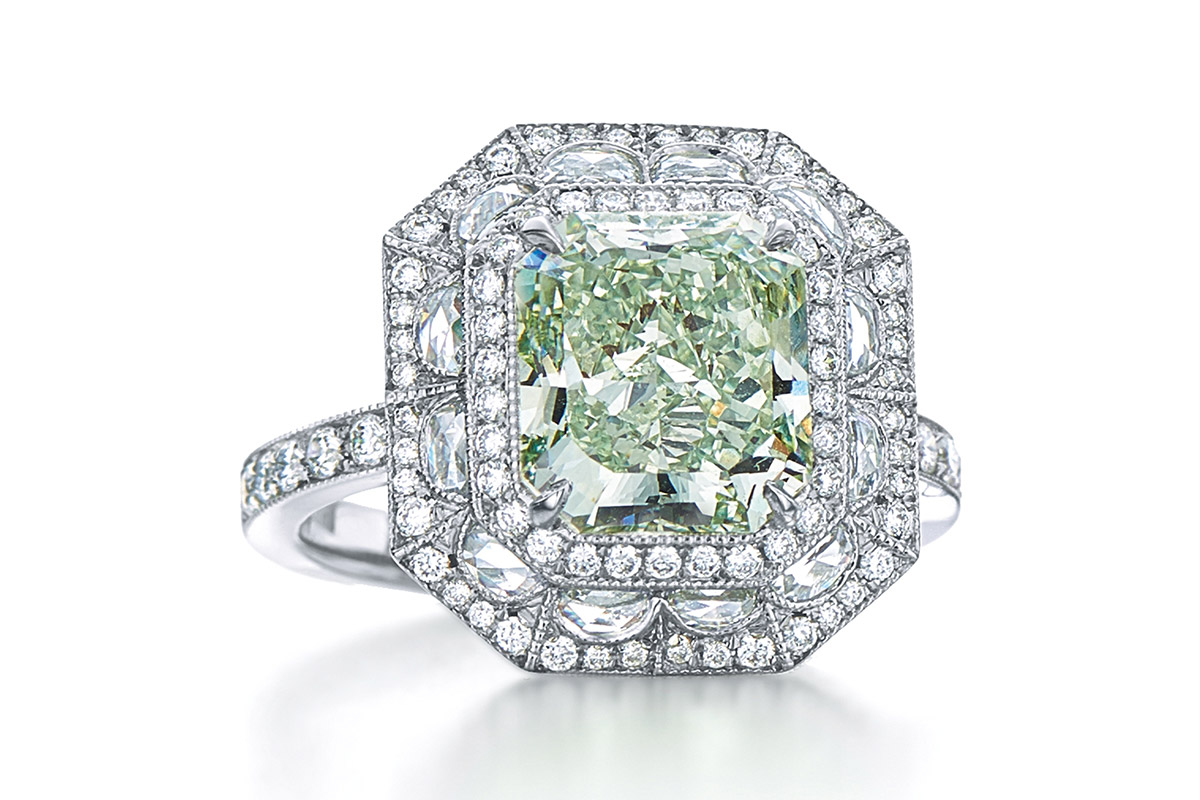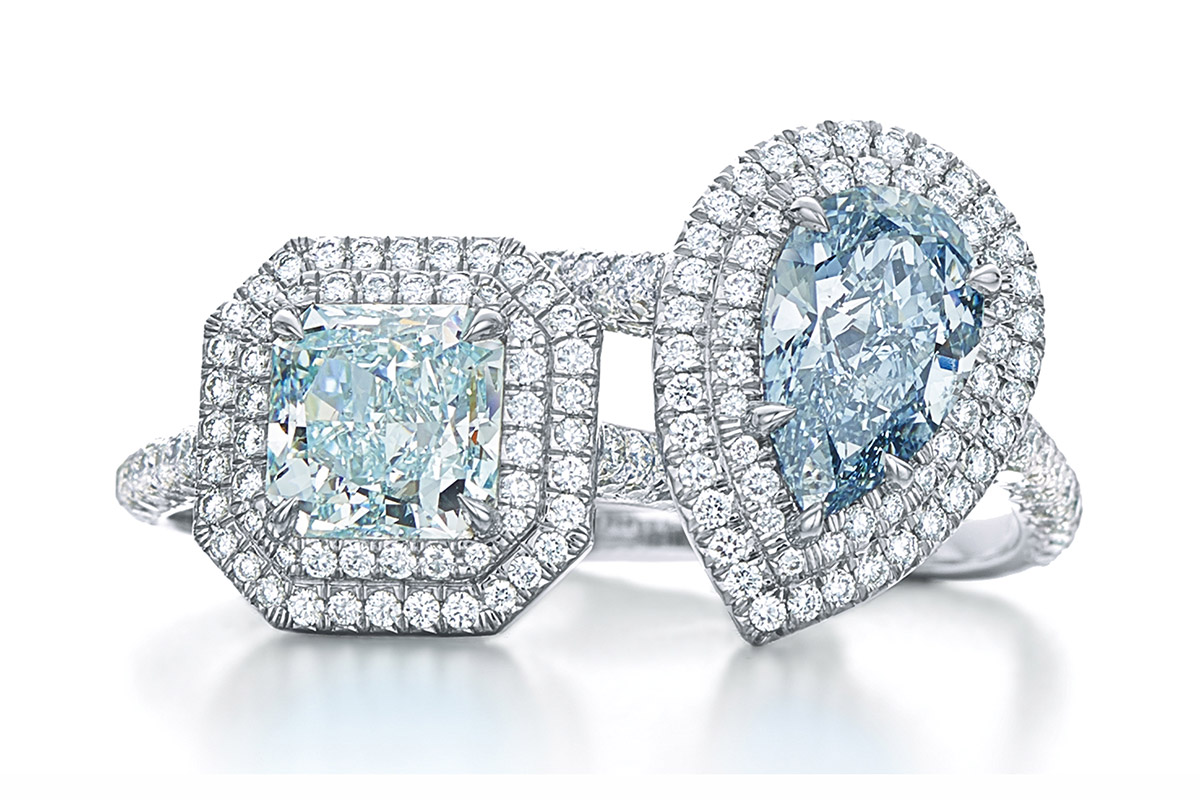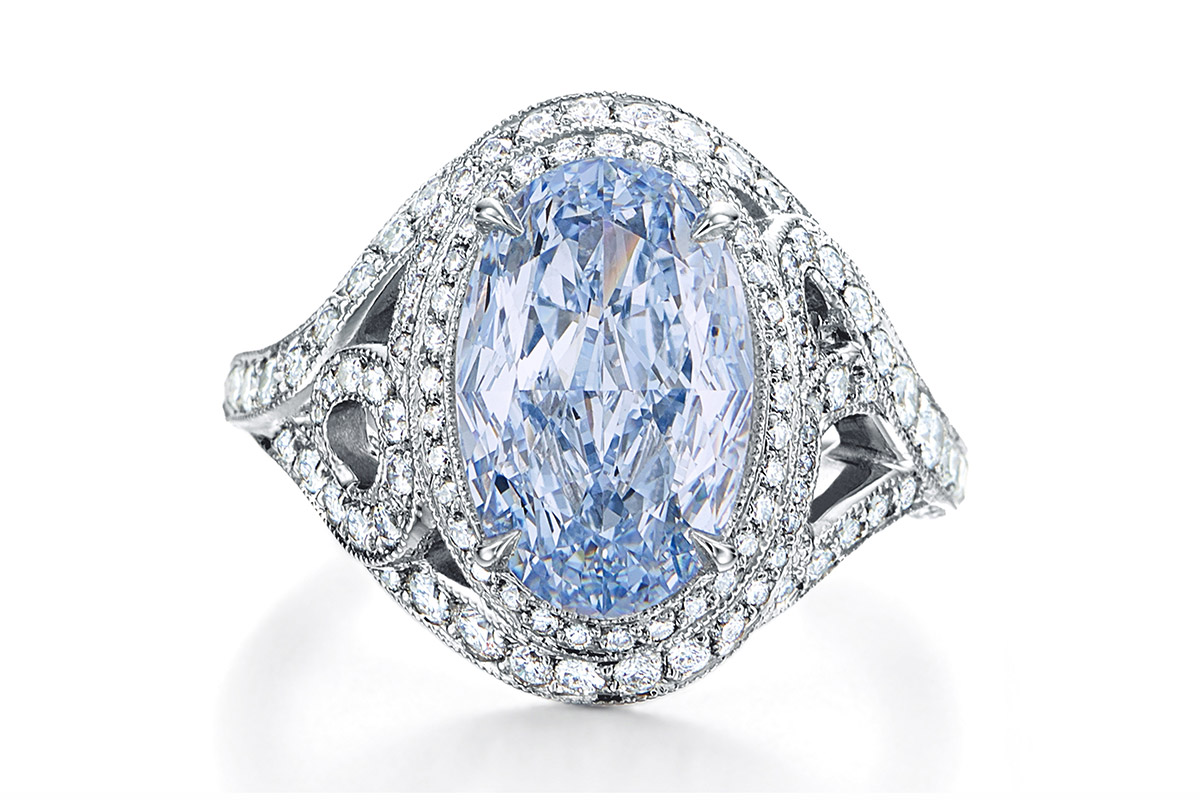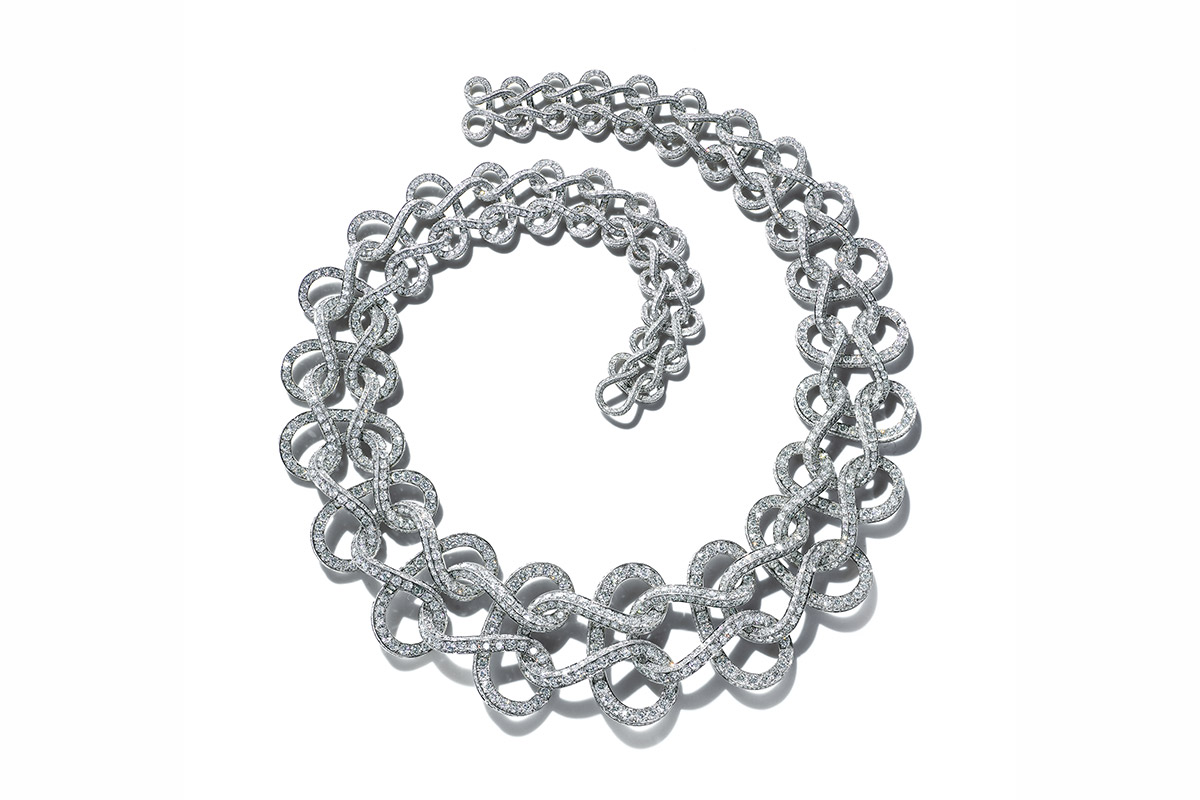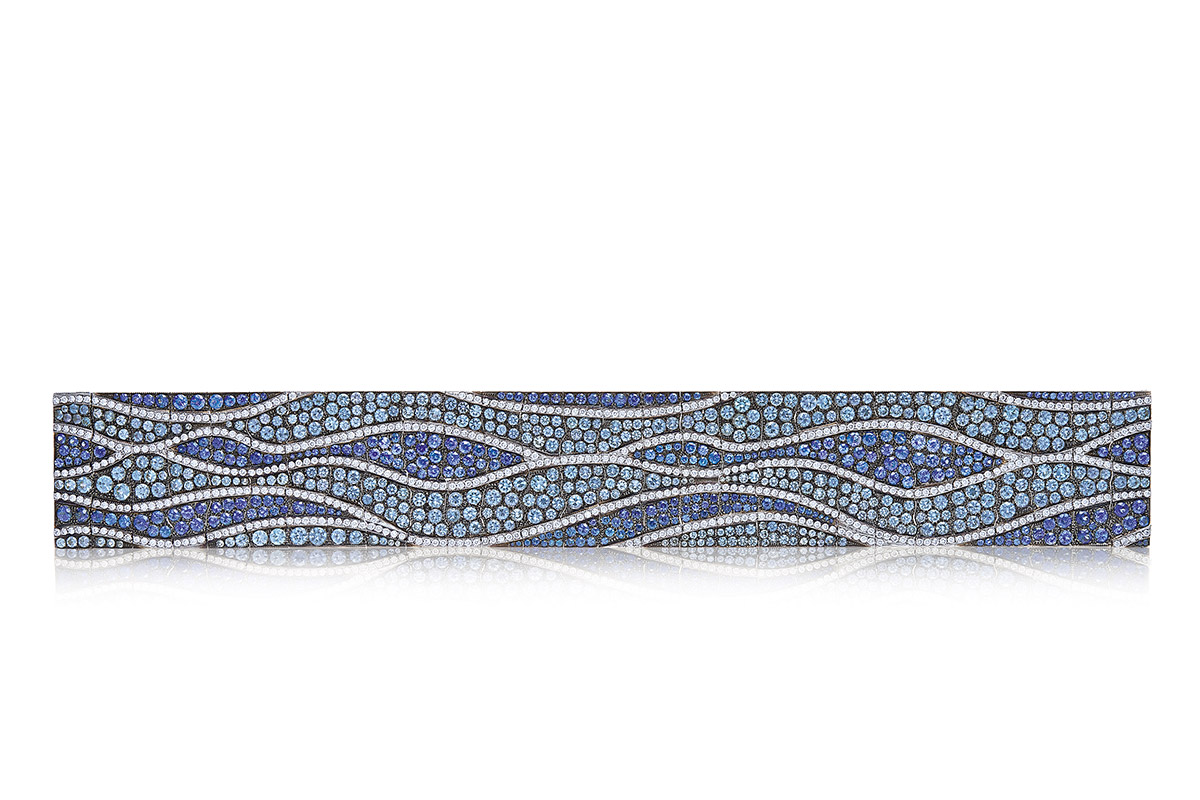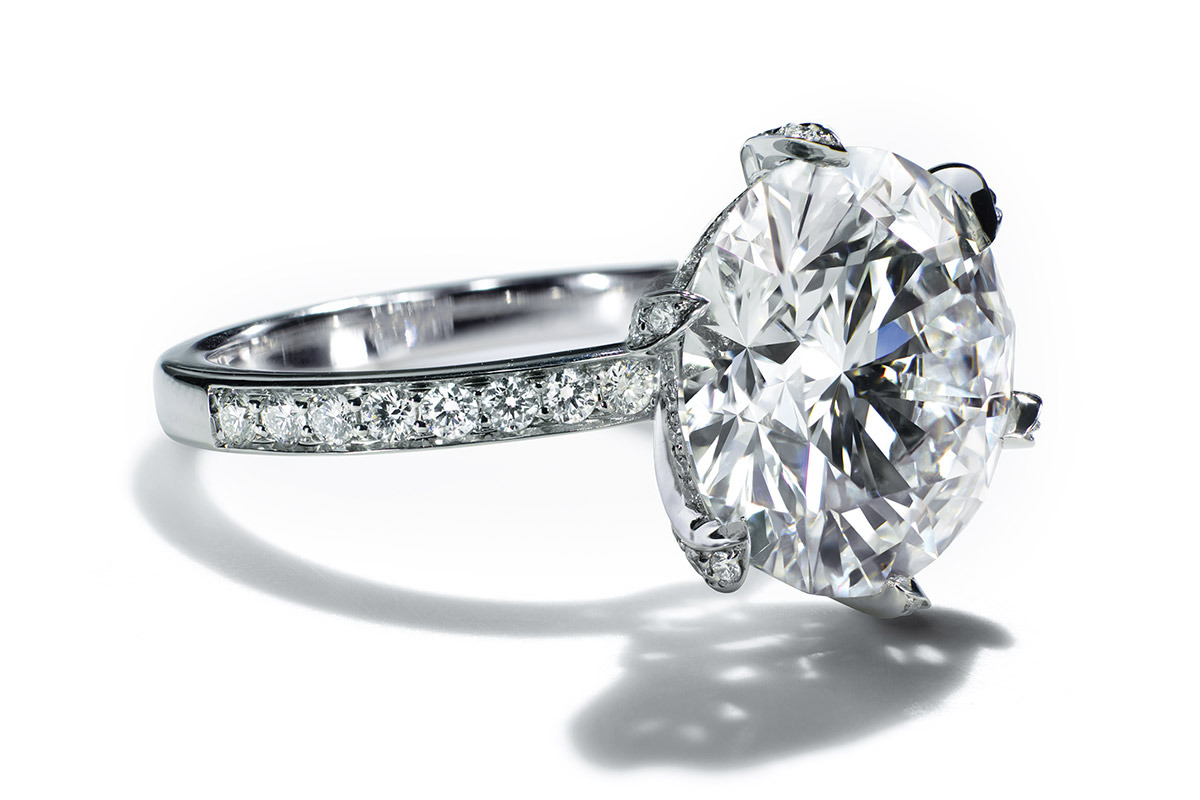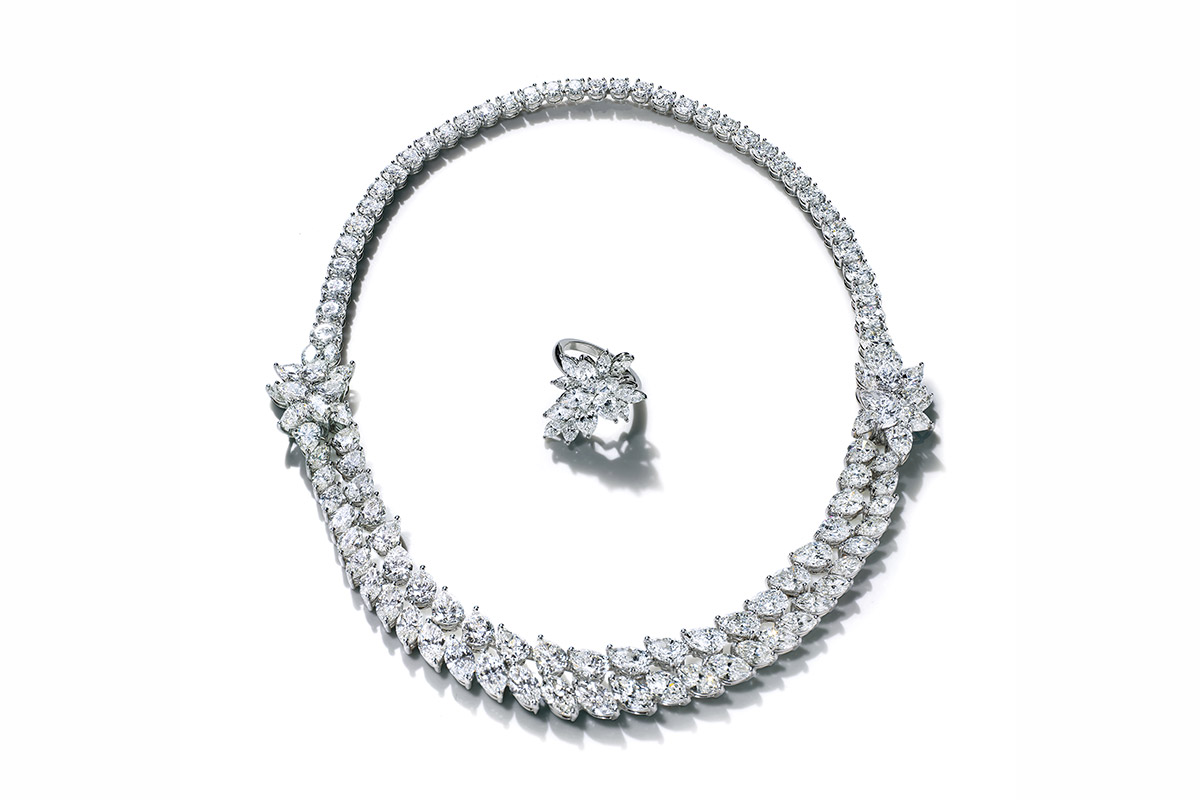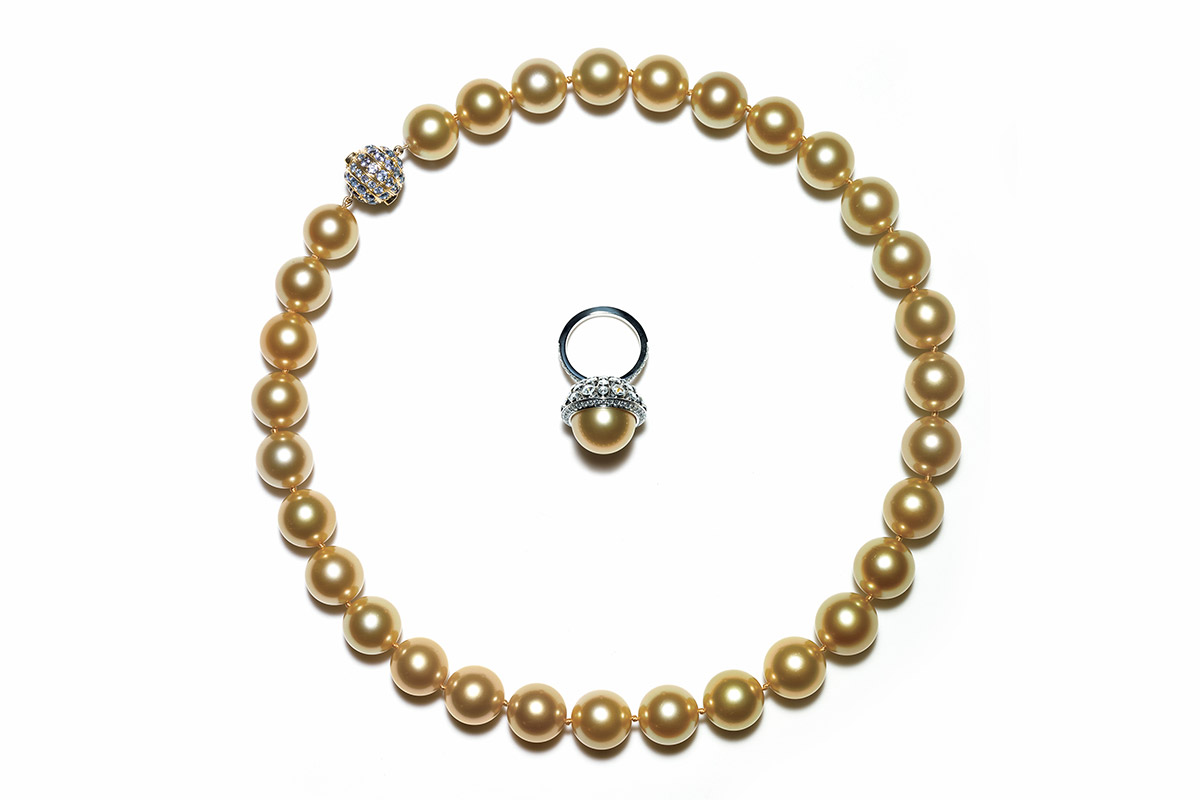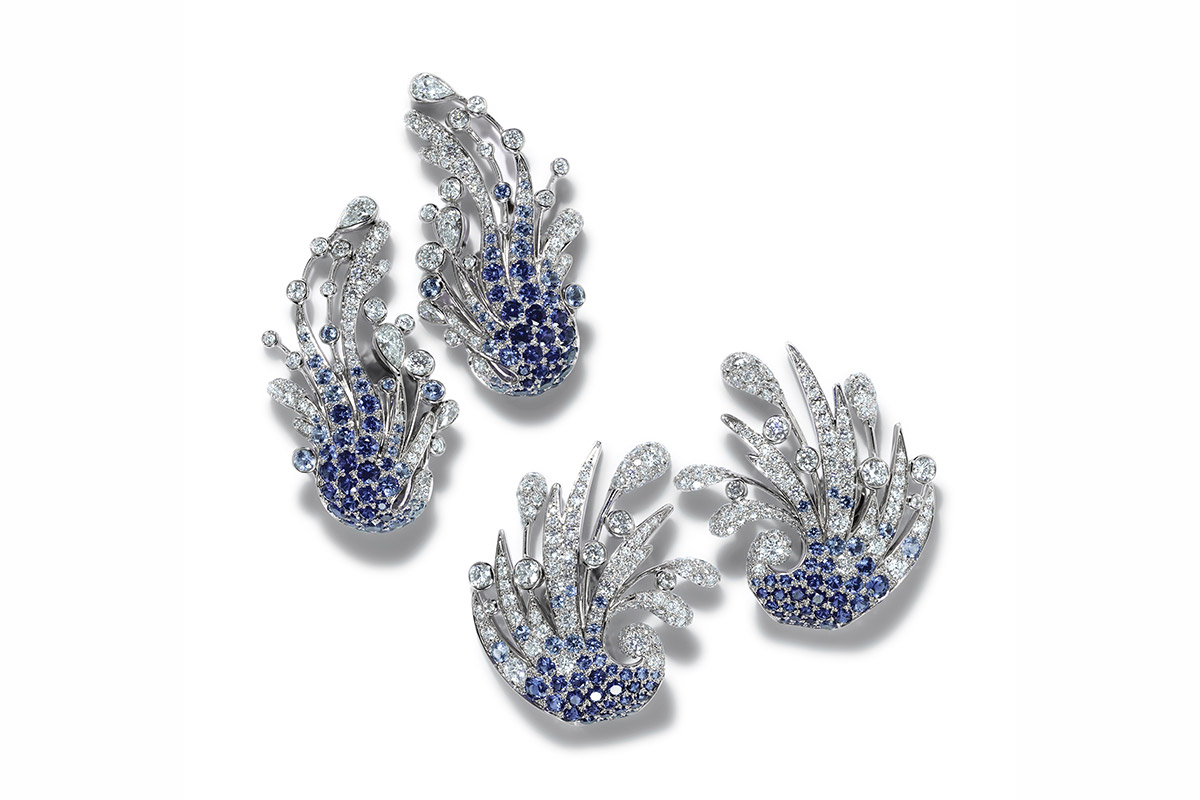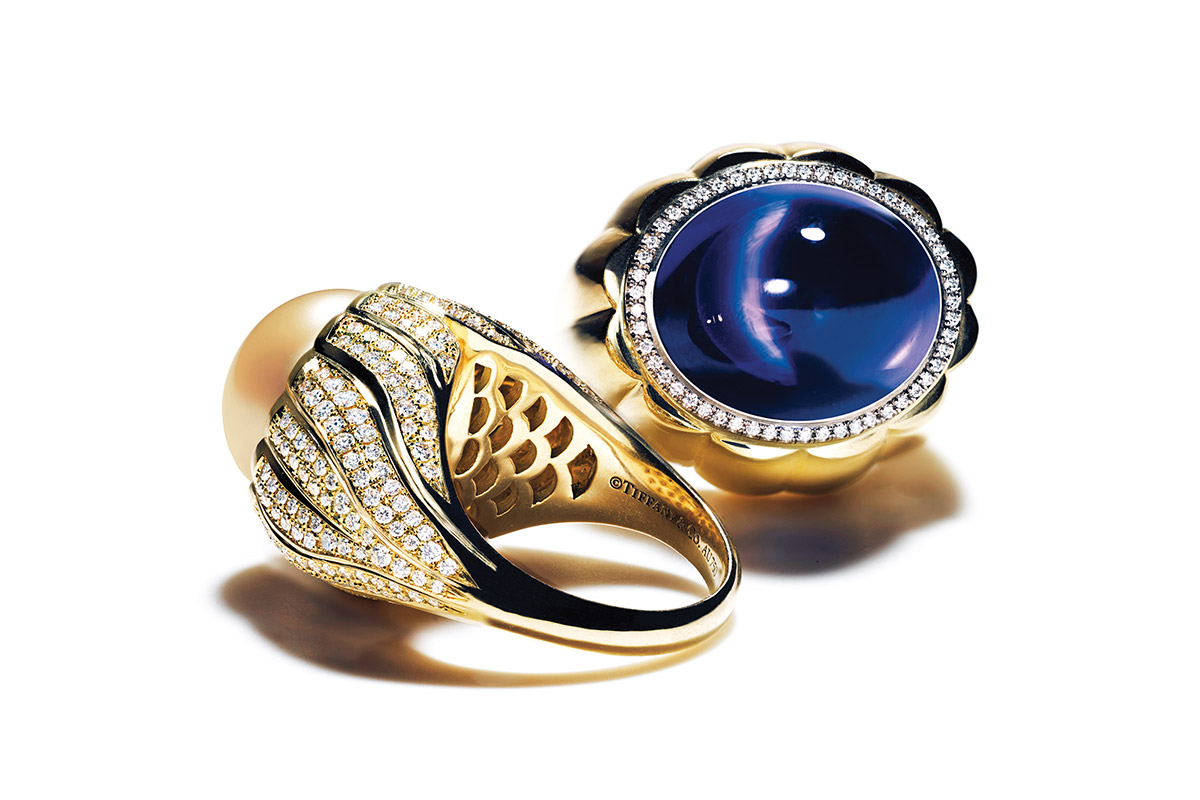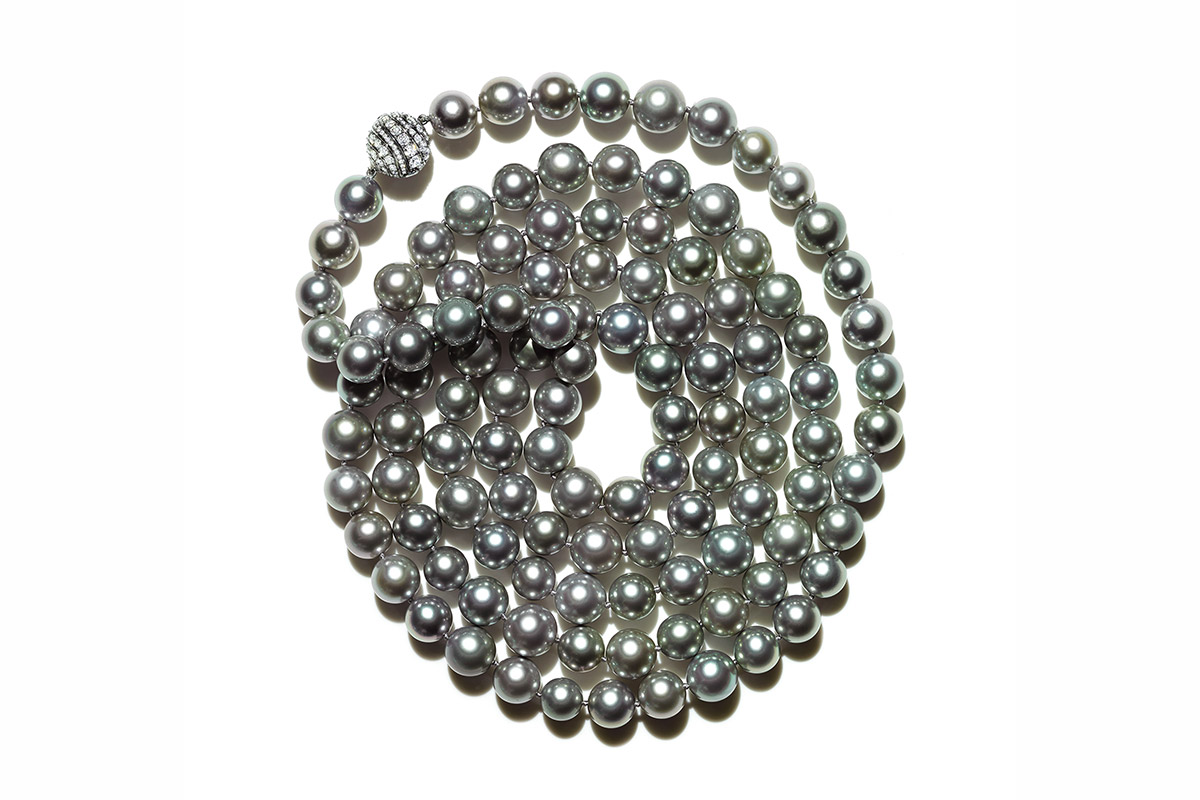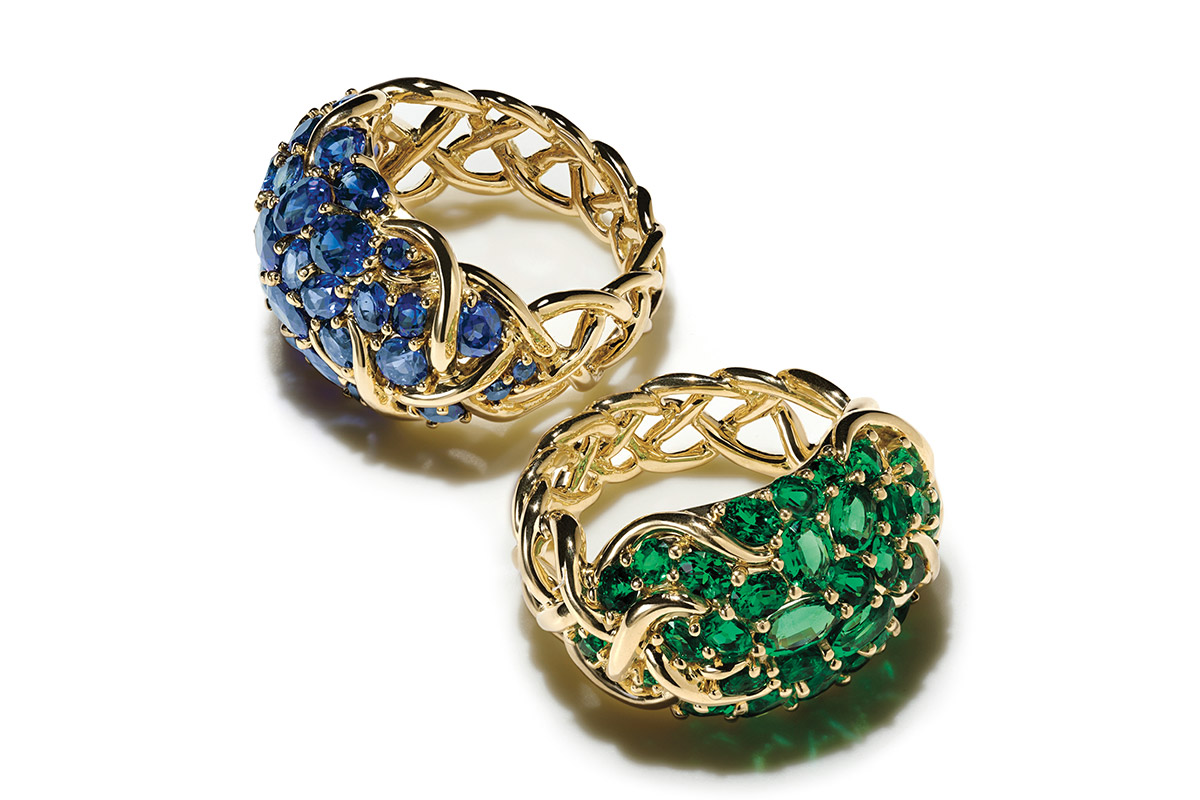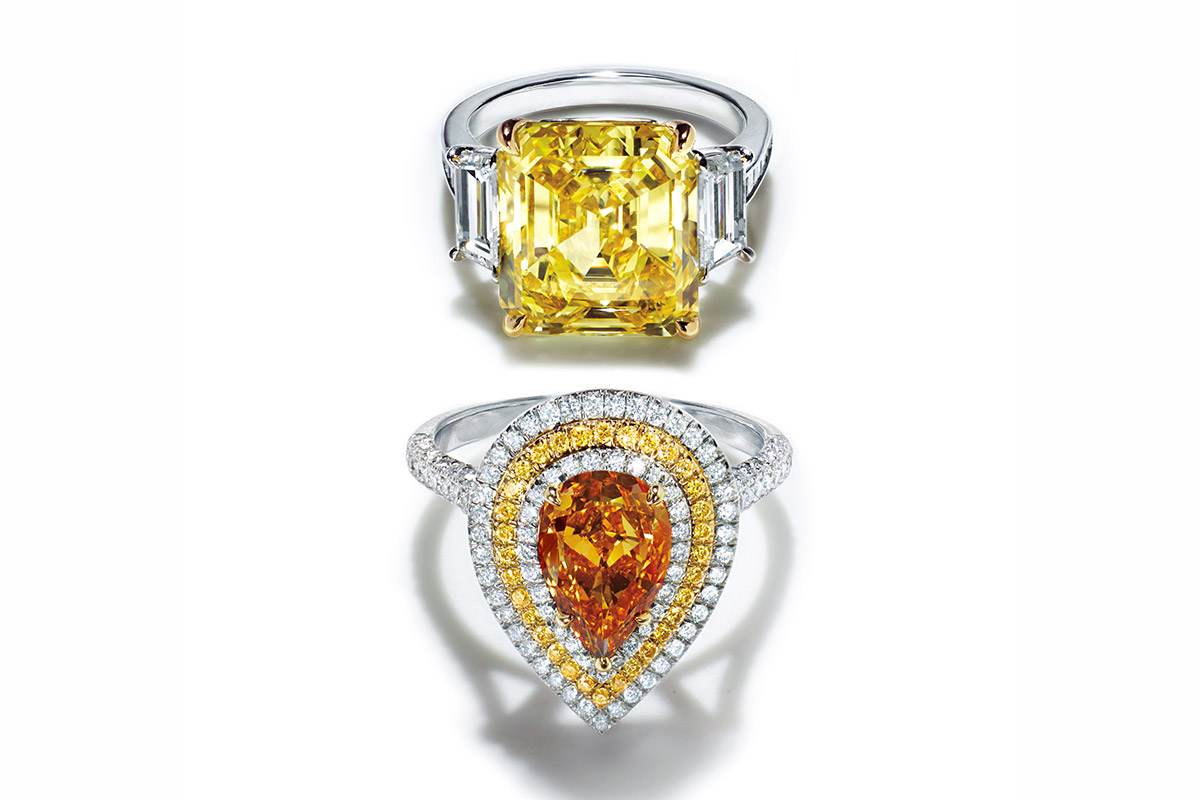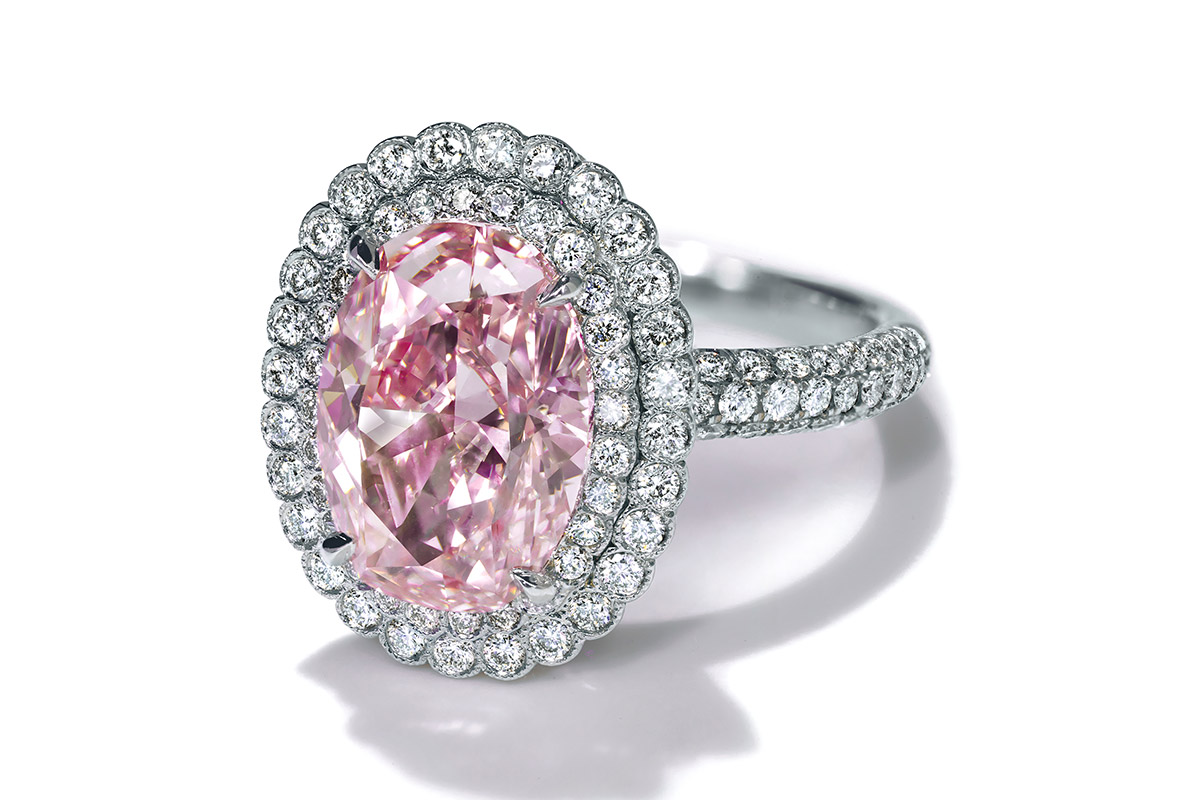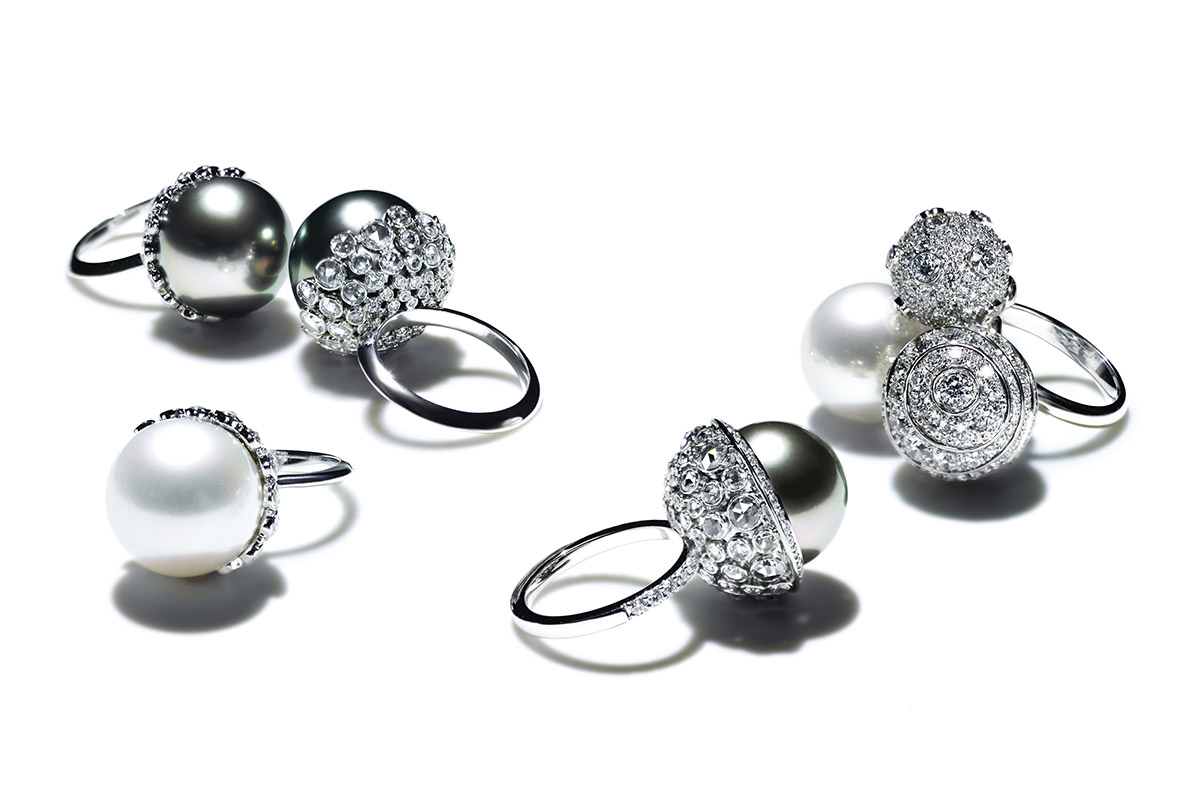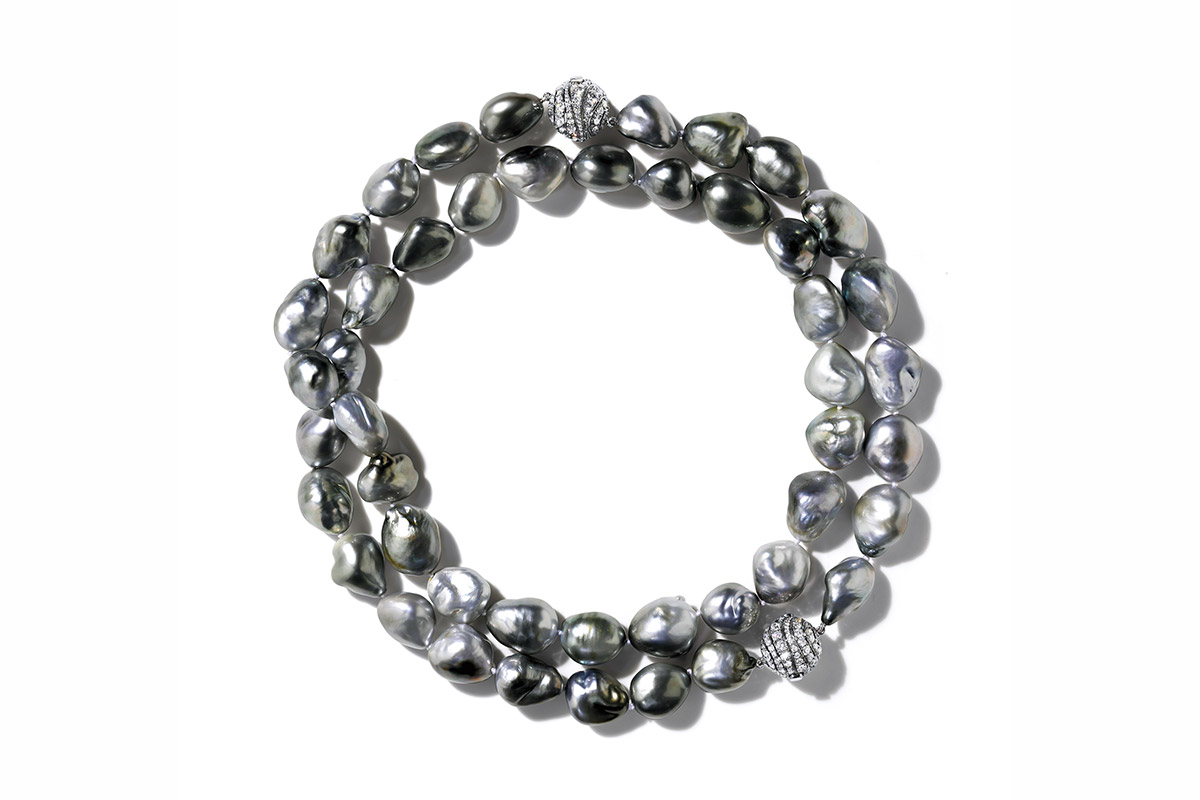 There are two exquisite bangles: one is made with a 21,04 carat round aquamarine accompanied by spessartites, tsavourites and sapphires; the other consists of a 32,05 round rubellite surrounded by sapphires and diamonds: as you look at them you imagine gazing down through the crisp clear water into the depths as the sunlight flickers and dances on the surface.
Tiffany & Co receive a lot of praise for their high quality coloured diamonds, so there would be no Blue Book without a few of these. The 2015 collection features, among others, the Pebble ring, boasting over 400 pale blue diamonds, and the Fancy Intense ring made with a 3,03 carat blue diamond.
As Amfitheatrof herself puts it: "Our Blue Book jewellery honours the sea as the source of life and acknowledges the many ways we are inexorably linked to the natural world." But it is not just their incredible jewellery that creates a bond between the famous jeweller and the sea – there is also a fund, set up in support of the ongoing fight to protect coral and ocean ecosystems.