Picture the scene. You are driving down a long stretch of road in your open-top car or journeying by water in a boat that's gently buoyed by the wind. The scarf or 'foulard' around your hair and neck is whipping in the breeze and is mere moments from being swept away forever. The solution is, of course, an elegant method of securing a foulard in place without detracting from one's signature style. This was the scenario that inspired Sandrine Thibaud to design, create and patent her own artfully designed scarf rings – known as 'Fullords' – that now form the core collection of her luxury fine jewellery brand of the same name.
Of course, one can't have a Fullord without a foulard! The Geneva-based brand has expanded its offering to include rings, bracelets, earrings, silk scarves and fragrances that evoke a lifestyle of refinement. Pieces are crafted in intricate patterns and shapes of gold with a subtle dusting of diamonds, pink sapphires and lapis lazuli. Although it was only founded in 2019, Fullord has grown in influence and landed on my radar at this year's Vicenzaoro. I was particularly inspired by the way in which the Fullord scarf ring can cross cultural boundaries, serving those wearing contemporary and traditional Islamic dress, as well as those wearing silk scarves, neckerchiefs and shawls for daily wear and special occasions.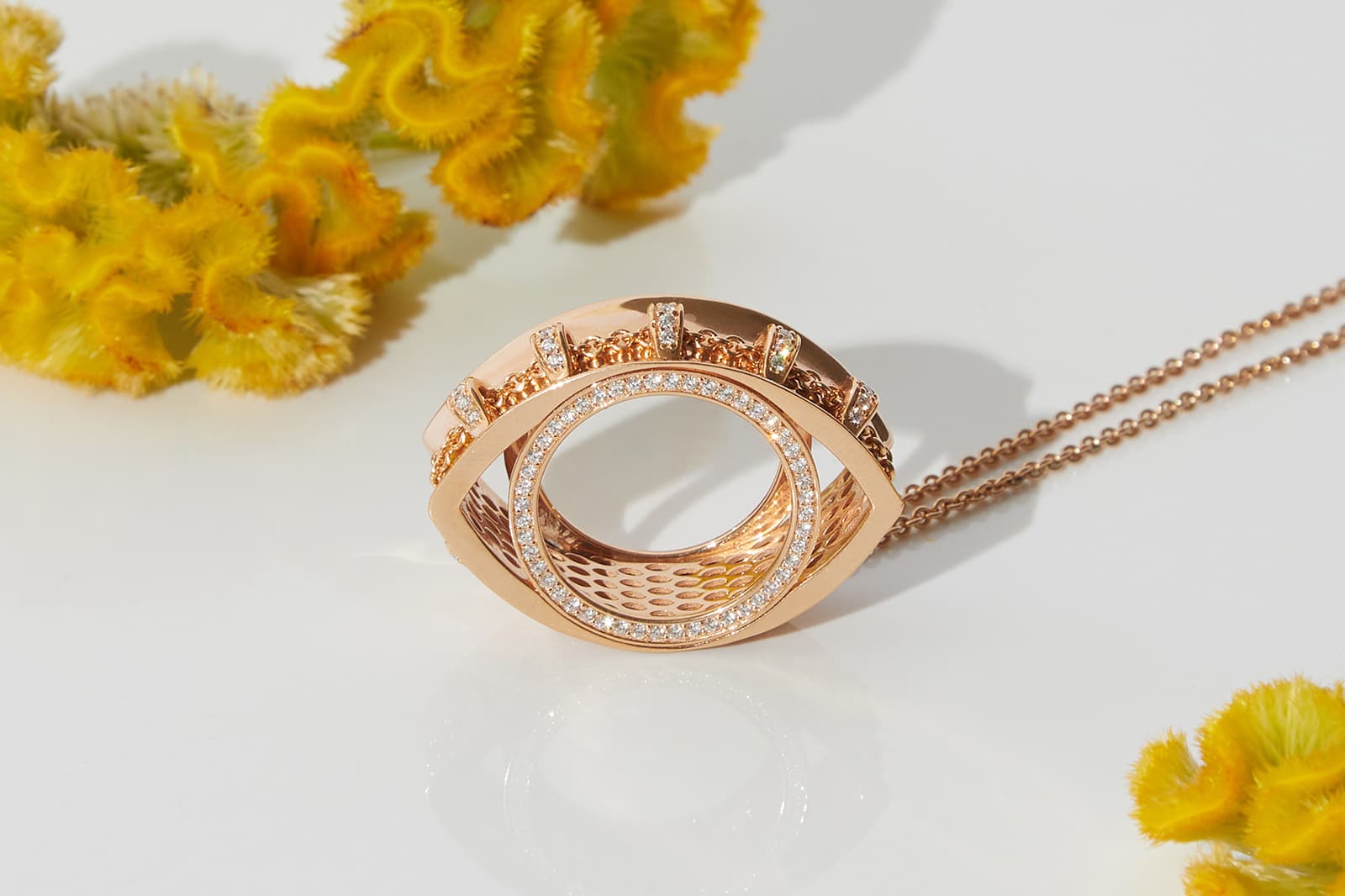 You could say this is a happy accident of a versatile design, but Thibaud's personal background means she's always had global sensibilities. "I started the company two years ago because of my passion for jewellery and it has been an adventure," Thibaud says. "I was born in Cameroon, in Africa, and I was raised there until I was 15-years-old. After that, I moved to France, the Dominican Republic, the Netherlands, Italy and, finally, I decided to come to Geneva in Switzerland eight years ago."
Thibaud first discovered her interest in jewellery through her grandmother, who she describes as a "huge character" and an "impressive woman" who wore jewels with confidence. Although life took her on an analytical path professionally (in the field of ships, yachts and superyachts in Turin, Italy), she never forgot the underlying passion for gold, diamonds and jewellery that infused her childhood. We discuss the idea of finding a "real jewel," and what that means in practice. For Thibaud, this isn't a large-sized solitaire diamond or coloured gemstone, minimal whisps of precious metal or delicate pieces that must be layered to have any kind of aesthetic impact. Instead, her idea of "real" is centred on design, concept and functionality, as well as the way in which gold is shaped with purpose and dimension. All of this is channelled into Fullord.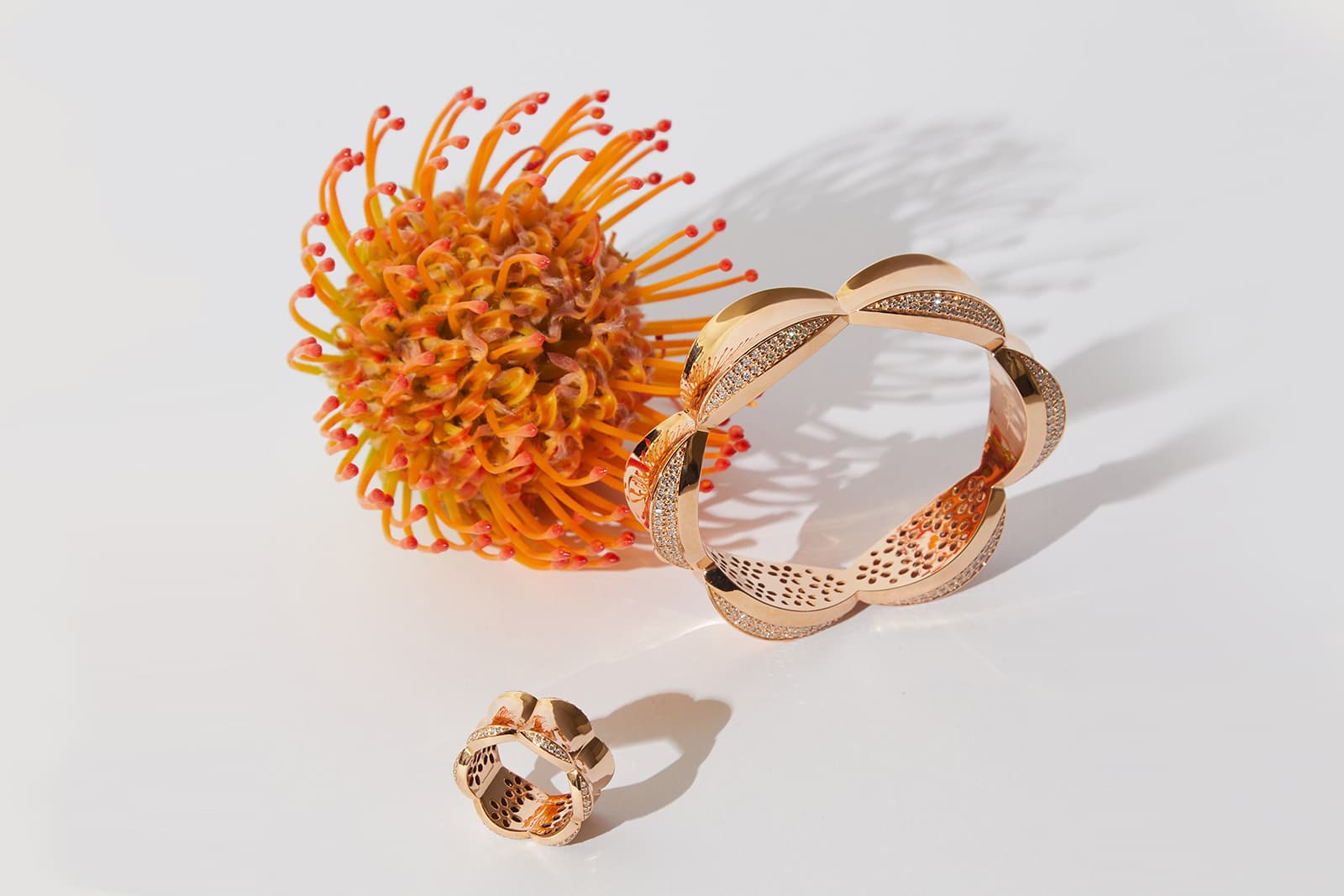 She says: "I'm all for using gold – that's why I chose the name Fullord for my brand – it comes from foulard and 'or' – gold in French. I compare the design of a jewel with a house where the stone represents the furniture, but the main thing is the house itself and that's the gold!"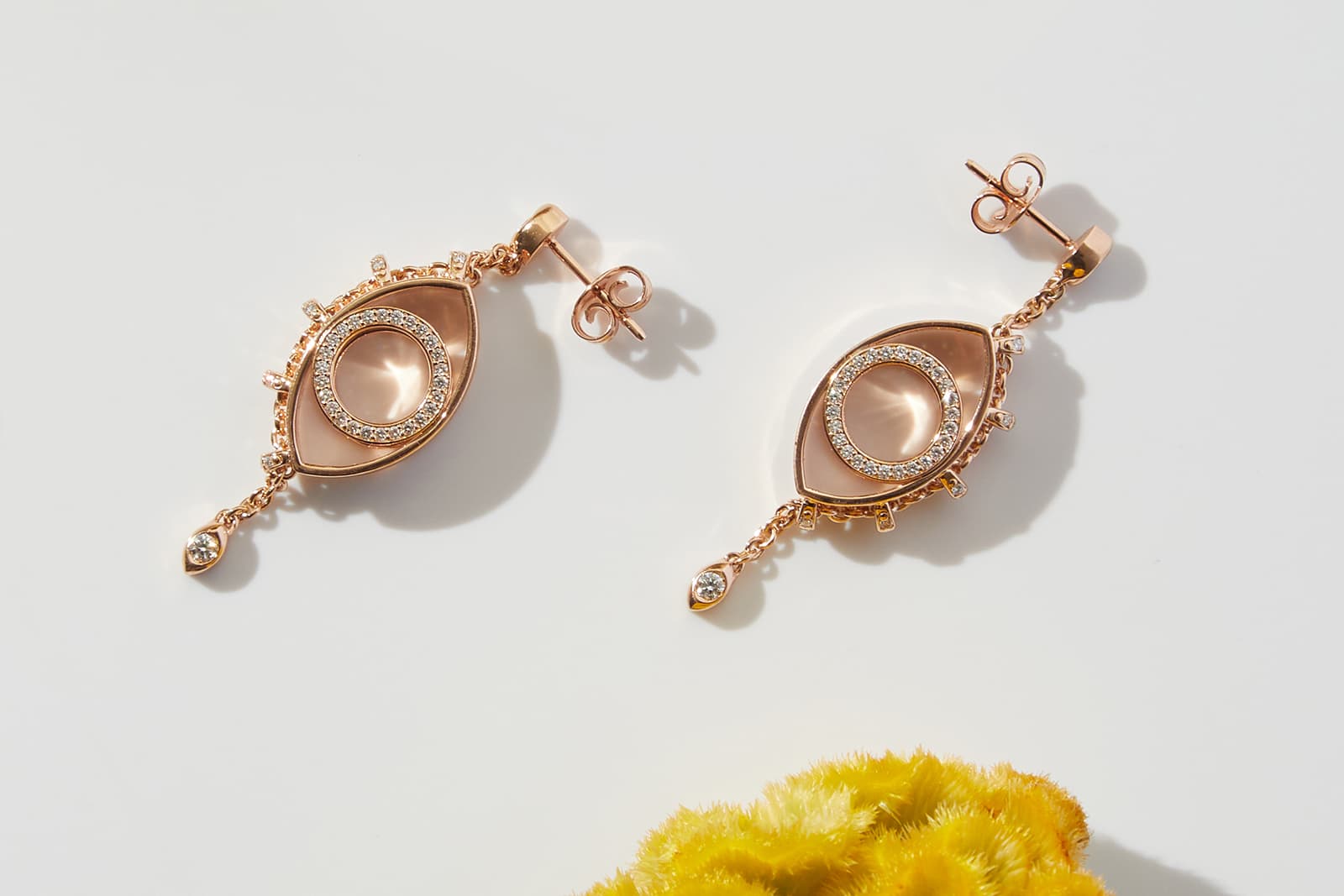 The brand's signature design is a jewelled invention of sorts, incorporating security to ensure it can't fall off, while also prioritising lightness, elegance and a style that can be translated across matching rings, earrings and bracelets. In addition, the Fullord can be worn as a pendant, making it a more versatile jewel. The brand's design style is rooted in natural, earthly inspirations, such as lotus flowers, butterfly chrysalises and Thibaud's African heritage.
I ask Sandrine to share with me if she has any favourite jewel or a collection of hers…"To be honest, every collection is my favourite one when I am designing it and in the moment that an idea is born. Sometimes I think I could make pieces a little bit better, but in the end, I say no because every one of us has a defect. Nobody is perfect. And it's the same in my design. You will not find perfection; you will instead find somebody's imagination. This is something different."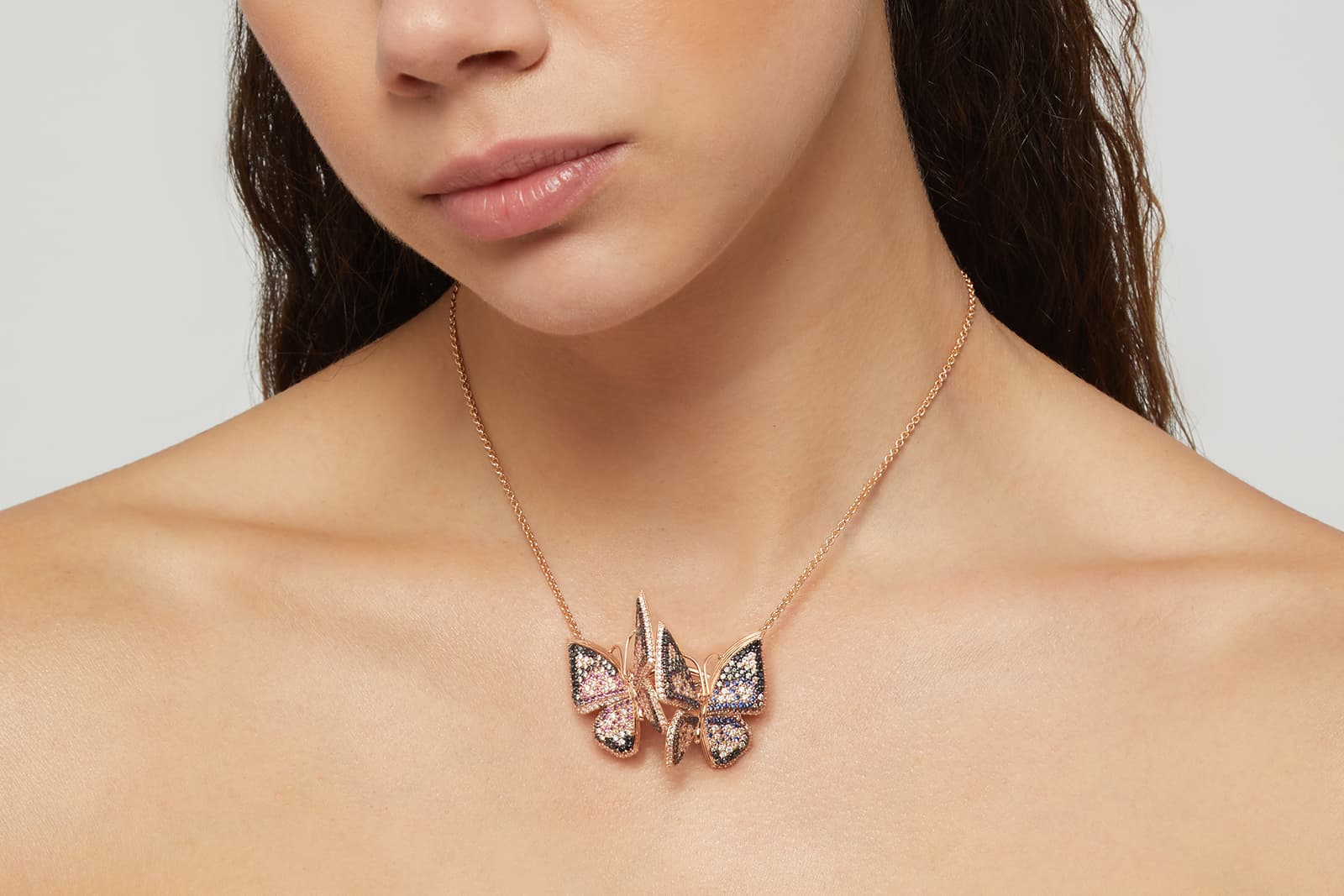 Don't let this sentiment fool you though. Fullord pieces are made with the utmost craftsmanship in keeping with the brand's Swiss home and its Italian roots. What Thibaud is expressing is that her concept – her invention – is in a process of evolution that's only had two years to mature. Who knows what we may discover in two, five- or 10-years' time? The maturation of Fullord has happened swiftly though, with silk scarves and perfumes already added to the line-up to complement the Fullords and the jewellery collections. "I began with jewels, but I wanted to make scarves because I can't make scarf rings without them! I also wanted to give the brand an olfactory identity, which is why we created two fragrances, one that is Oriental-inspired and another that is more European. The idea is that when you smell either of these fragrances, you will immediately recognise the brand."
Looking to the future, Fullord is focusing its attention on the animal kingdom and creating a suite of jewels that correspond to the fauna in its silk scarf collection, including falcons, seahorses, butterflies, chameleons, flamingos, koi carp, cheetahs and polar bears. "I would also like to propose something for younger customers," Thibaud explains. "We are working on a new collection, probably arriving for the end of this year, that will be amazing for everybody, no matter their age."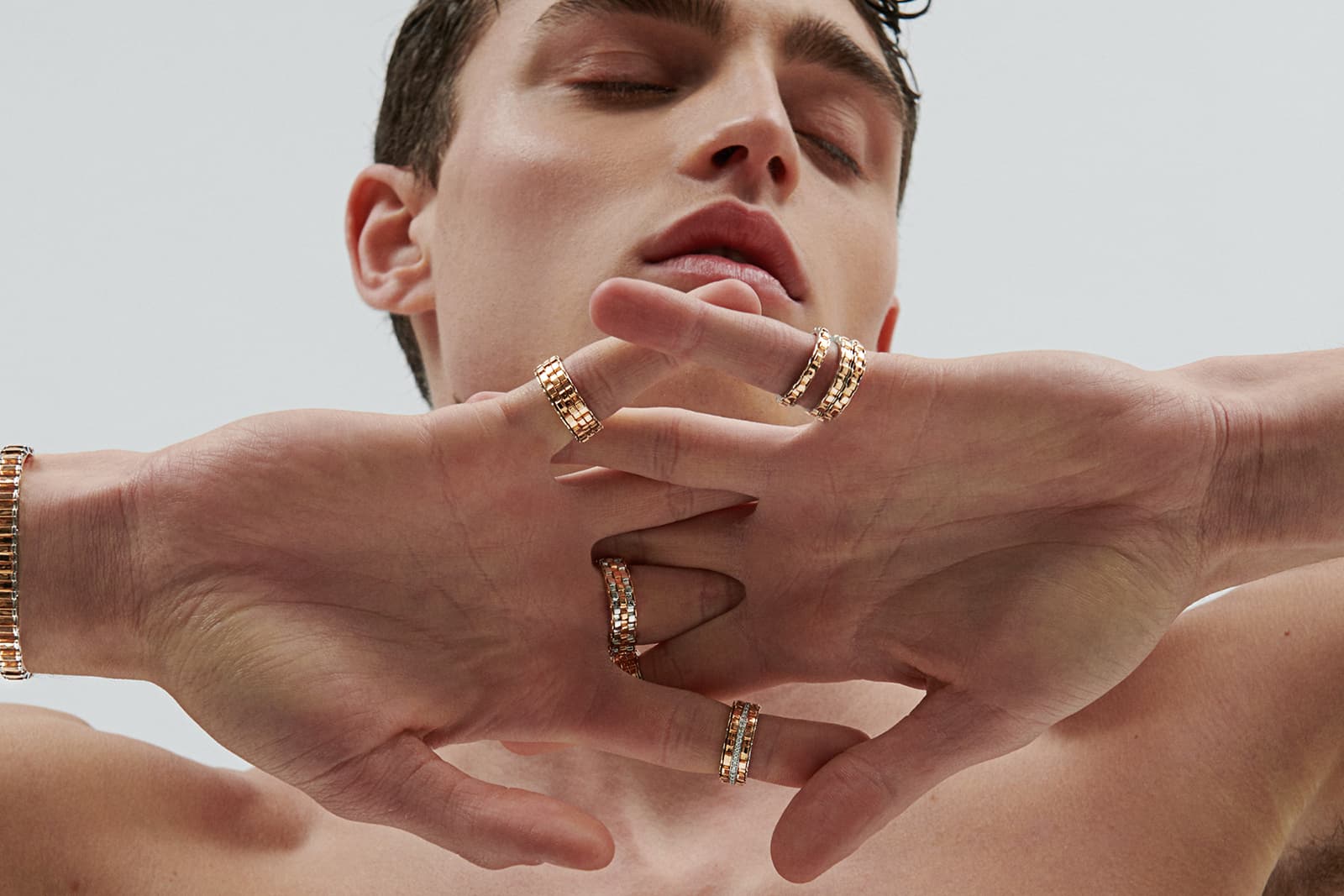 Creating a luxury jewel that's functional, secure, uniquely designed and beautiful to look at falls within the true remit of invention. Perhaps, therefore, we should think of Sandrine Thibaud as an inventor first and a fine jeweller second? I will let you decide, but I certainly hope to see more of her inventive mind demonstrated through gold, diamonds and splashes of coloured stones in the future.