If you set a large, precious gemstone into a jewel, you will instantly have something worth of significant value, and such a jewel can easily become a family heirloom. However, you should thank Mother Nature and the stonecutters for creating a valuable gemstone, not so much the designer. Creating jewellery of original style and following it through, despite the challenges in the industry, definitely deserve praise. I think Olivier's book is a kind of compliment to modern jewellers.
"Fine jewellery is a highly competitive field and there are a lot of practitioners out there. So, it takes great courage to enter the field or to keep on forging ahead. The ones who have no intention of rest on their laurels and continue to experiment really stand out," says Olivier. Published by Thames & Hudson, 'Fine Jewellery Couture – Contemporary Heirlooms' is Olivier's second omnibus dedicated to jewellery; the first book on this subject was 'The New Jewellers,' released in 2012. At the time, Olivier presented a much wider range of jewellery, including costume pieces and some exciting conceptual art work. Since then, he has discovered many new names. Last year, Olivier decided that it was time to return to the subject of jewellery and nine months later, he wrote an exciting new book.
"Haute Joaillerie somehow became slightly more 'creatively' conservative, and the latest 2016 high jewellery collections are testament to many luxury houses reverting to their fundamentals. I believe the bold initiatives of fine jewellers deserved to be showcased," says the author.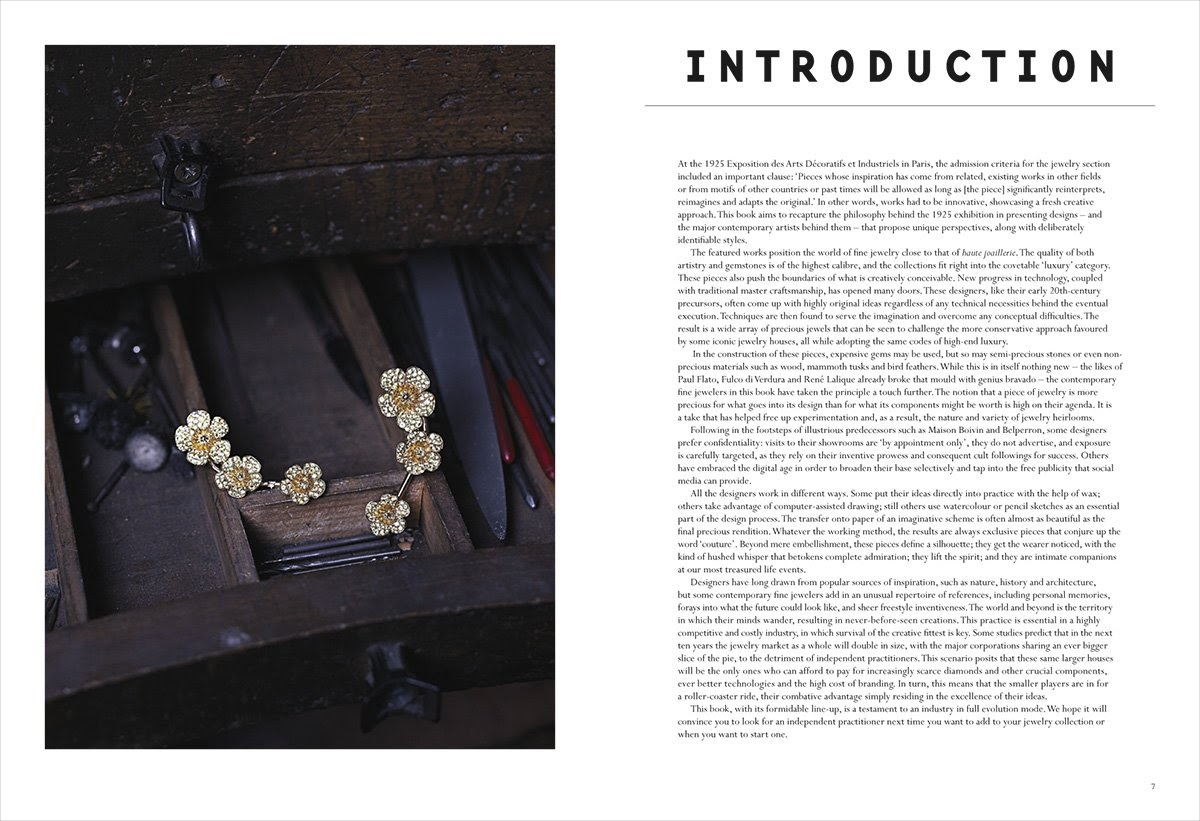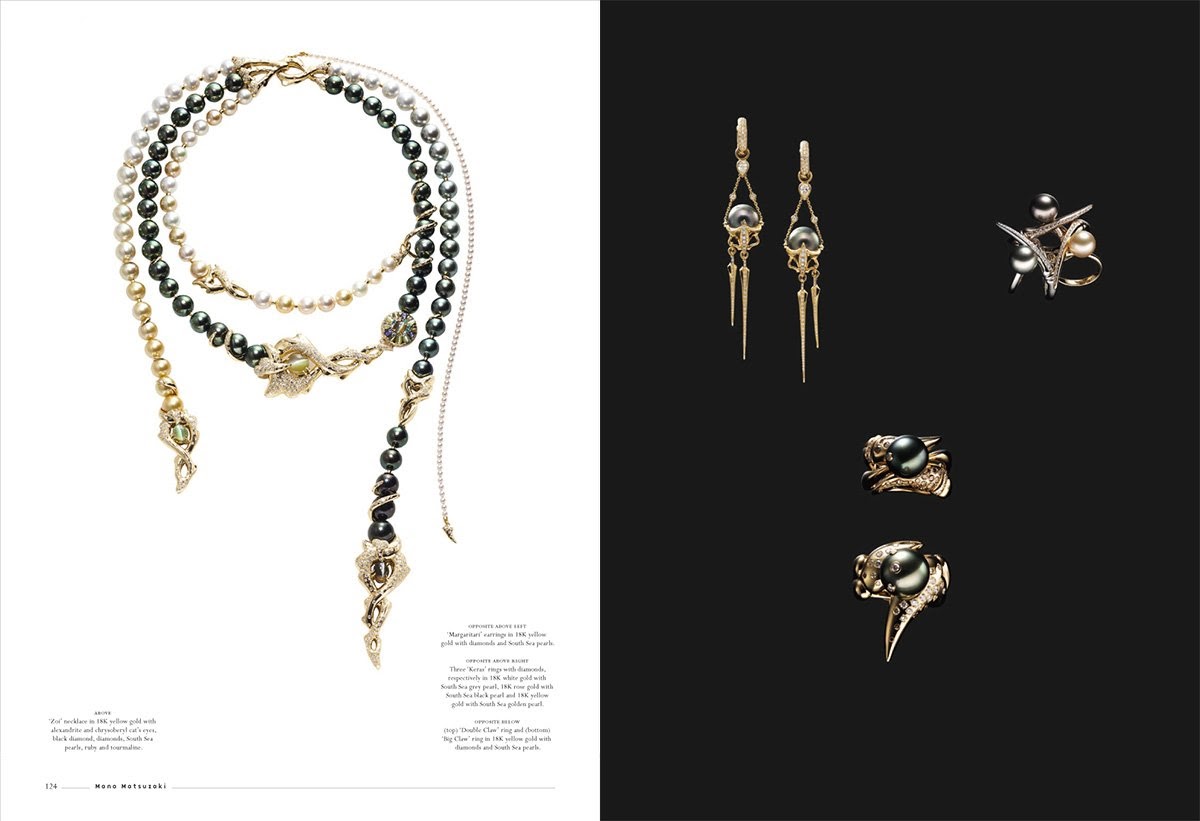 In his book, you will come across some names that are well recognised and some that you might have seen in a variety of multi-brand boutiques – Autore, Wendy Yue, Nikos Koulis, Ilgiz Fazulzyanov and A&W Mouzannar. However, Olivier has also paid tribute to those who are known in far narrower circles, but this does not mean that their work is in any way inferior to other brands; often, quite the contrary. Among them are Nicholas Varney, Hanut Singh and Margot McKinney. After reading the book, I could not wait to talk about it with Olivier Dupon. Here are a few things that he told me about his book.
KP: You have written books on shoes, flowers and patisserie. What it is about jewellery that fascinates you?
OD: What has always fascinated me is craftsmanship meeting artistry. In all my books, I have tried to expose how independent practitioners achieve this marriage. Jewellery making is somehow the ultimate intimate investment, as jewellery is not only wearable but also totemic, talismanic, emotionally-charged, beautifying; great jewellery creations are timeless, trans-generational and collectable. In addition, the sheer variety of styles, origins and technological progresses attached to jewellery makes it a captivating topic to follow and love.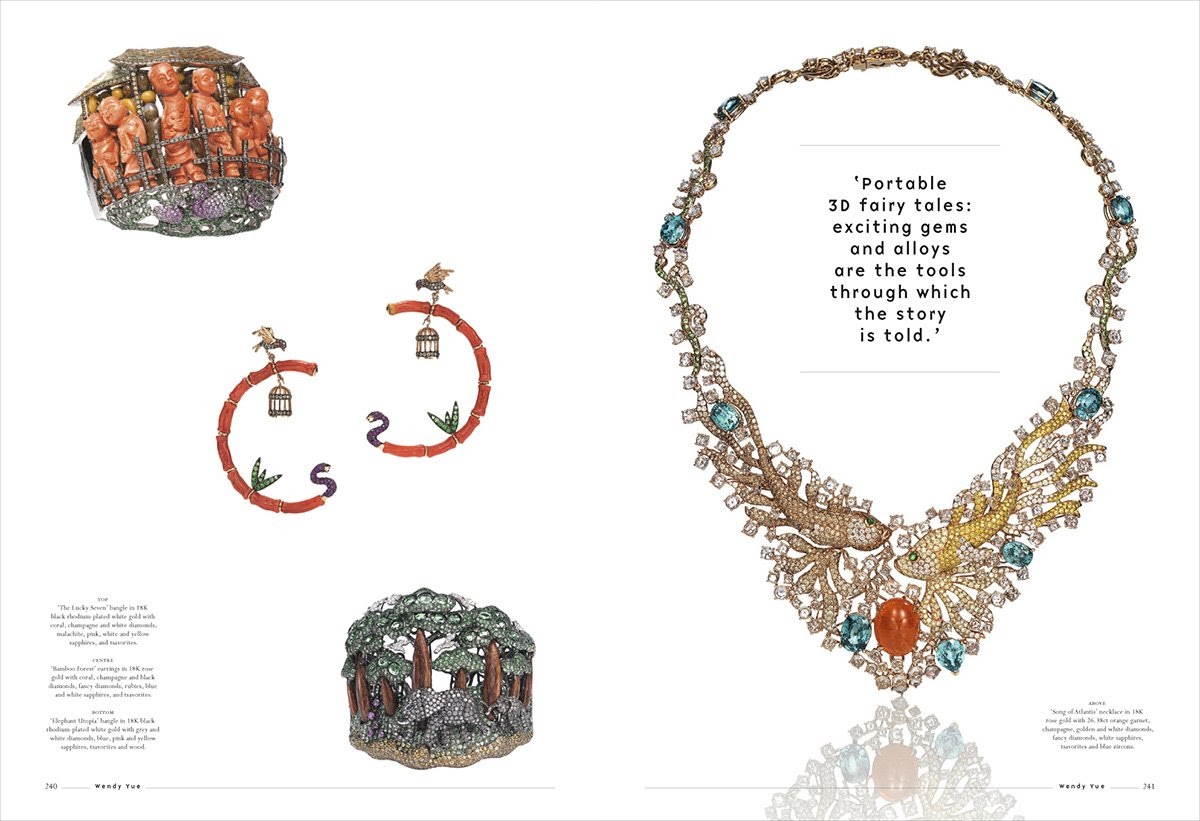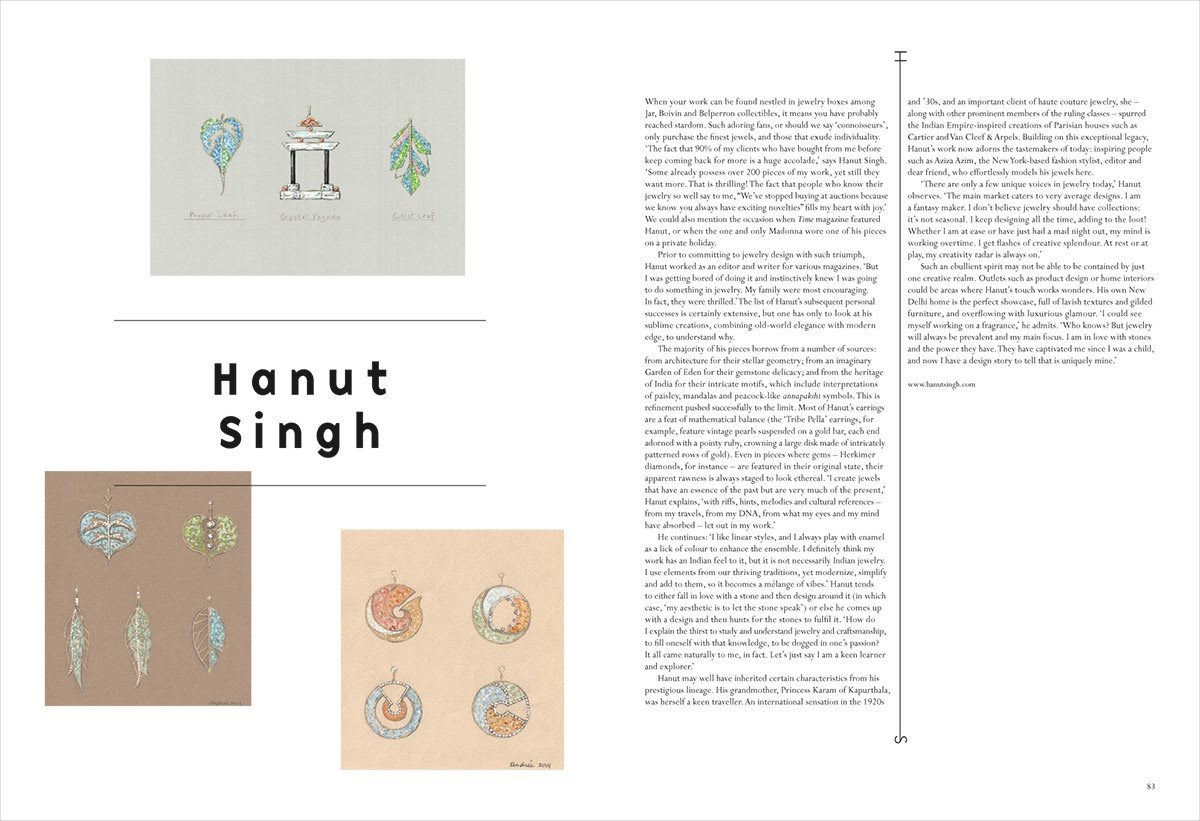 KP: How did you discover all the designers, as some of them are rather niche?
OD: I am fairly curious and am constantly on the lookout for new names. That said, I already knew most of the designers, and it did not take me long to identify names who would stand out for the project. Admittedly, I went with those who set my heart aflutter. But most importantly, I set my sights on selecting practitioners whose creative approaches are different from one another, designers with a strong vision and the ability to provide an inspiring back-story for each of their creations. In addition, as in my previous books, it was crucial to shortlist designers from across the world. Geographical and cultural heritages do indeed add another layer to the richness of interpretations. As a result, the sheer variety of content creates a multi-dimensional book in terms of techniques, materials and styles.
KP: Is there any designer that you discovered after you had written the book and wish you could have included him/her?
OD: Yes, there are always names you discover at a later stage and wish you could have included them in the book. Off the top of my head, I can name two, whose work I find spectacular – Caratell and Alessio Boschi.
KP: What is the most interesting thing you have learnt during your interviews with the designers?
OD: That would be the direction the industry is going towards. I will quote myself from the 'Introduction' in the book to illustrate my point: 'some studies predict that in the next 10 years, the jewellery market as a whole will double in size, with the major corporations sharing an ever-bigger slice of the pie to the detriment of independent practitioners. The scenario says that the same larger houses will be the only ones to be able to afford the increasing scarce diamonds and other crucial components, the ever-better technologies and the price tag attached to branding, which means in turn the smaller players are in for a roller coaster ride, where their combative advantage will simply reside in the excellence of their ideas.'
The jewellery market is a highly competitive and costly-to-run business, and so it takes sheer bravery and creative stamina to compete in it. I knew this but interviewing all the participants has just cemented my admiration for them. – Olivier Dupon