Sometimes an author is so highly regarded, they become synonymous with a field of study. This is certainly the case for Vivienne Becker, the award-winning jewellery historian, journalist and published author. Her academic expertise in Art Nouveau jewellery, coupled with her knowledge of costume jewellery and 20th century jewellery design, has made her a go-to source for publishing houses. Some of her books are considered milestone works, such as Art Nouveau Jewellery, published by Thames and Hudson in 1985. Her portfolio includes more than 25 books, as well as many more book contributions, exhibition catalogues and newspaper articles.
Vivienne says: "It's the richness of jewellery history that fascinates me, the vital roles that jewellery has played, and continues to play, in all cultures and civilisations. I think because jewellery is so intensely personal, such a powerful expression of individuality, it has more depth and mysteries than any of the other decorative arts."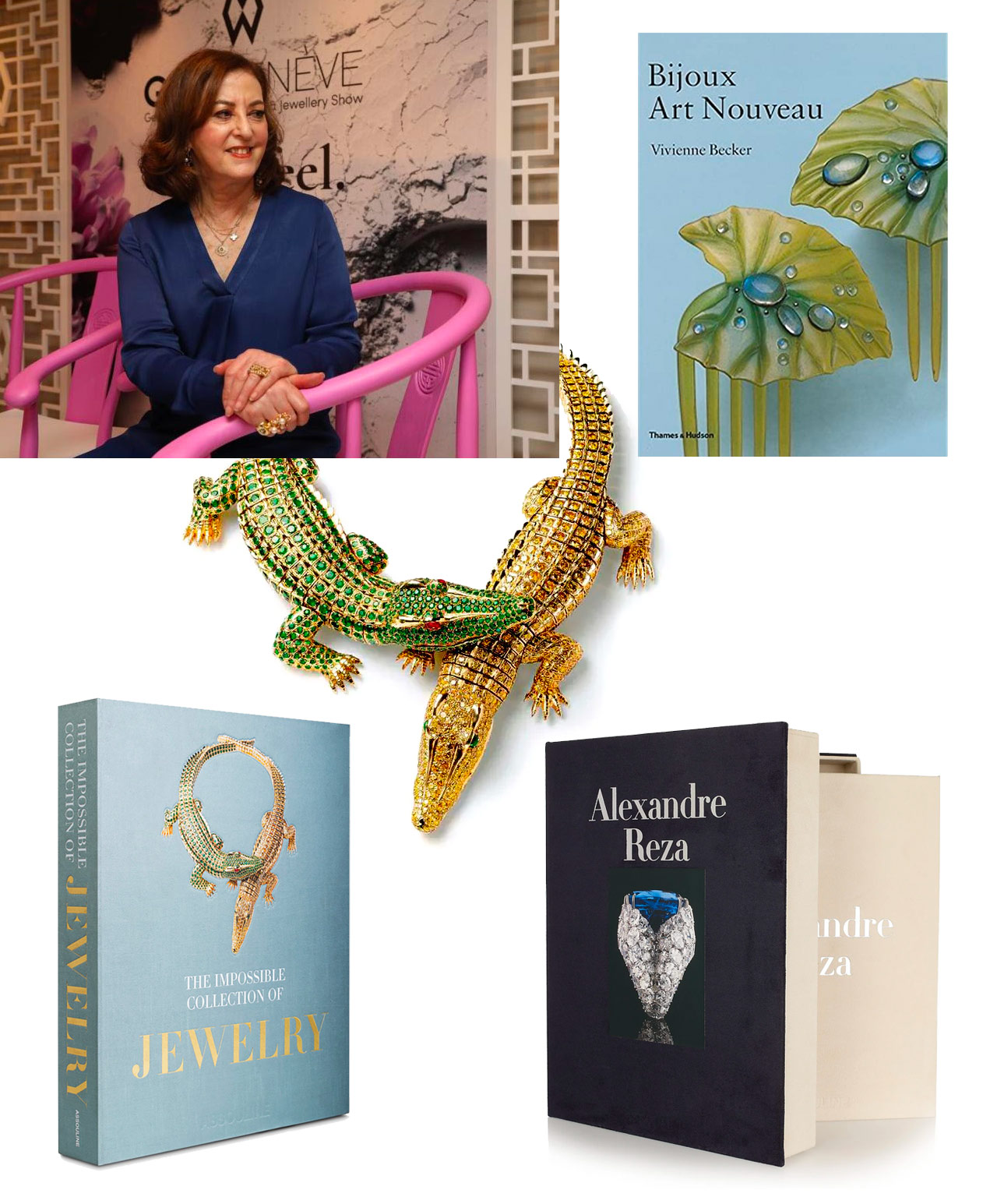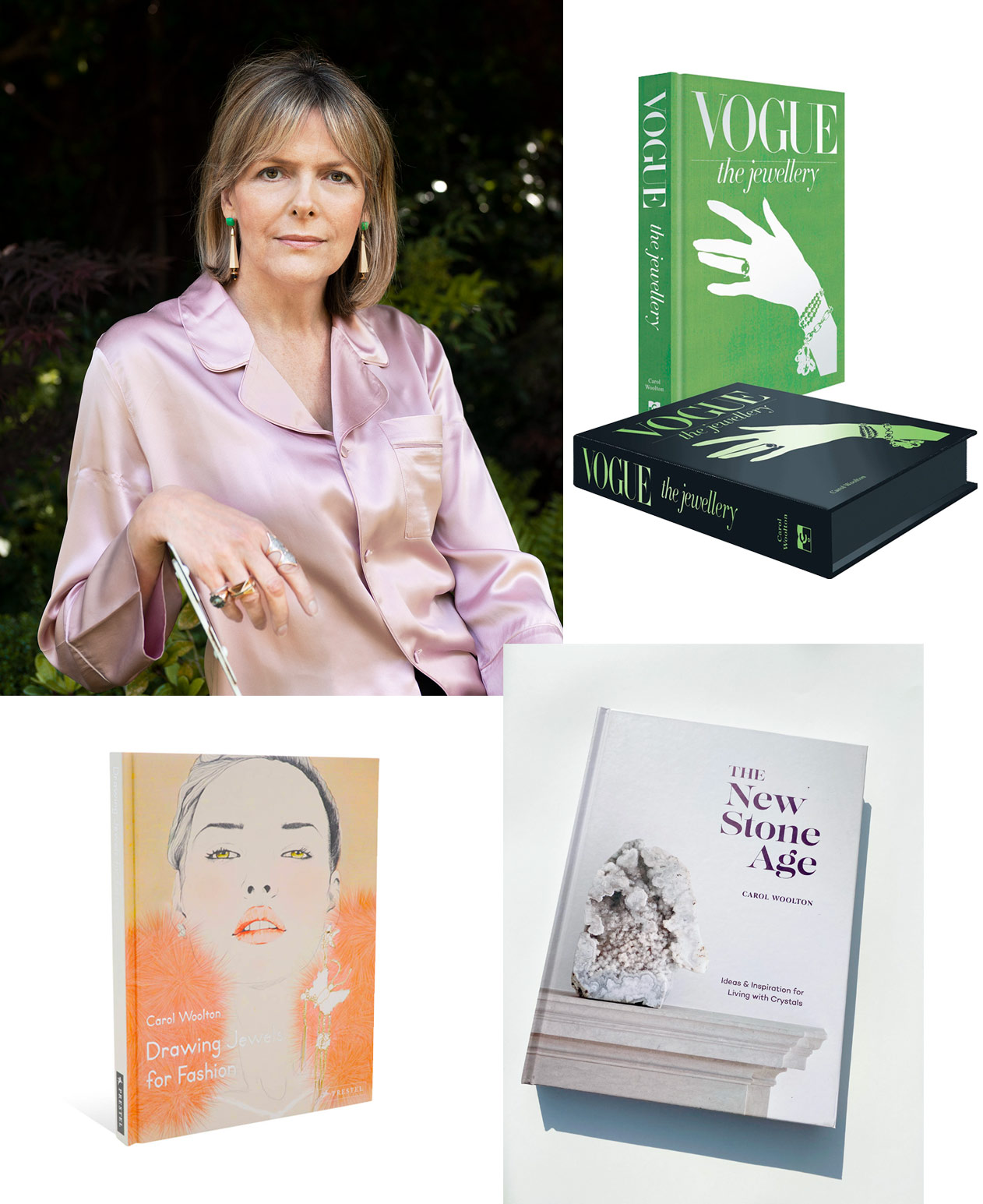 As a contributing editor to British Vogue, Carol Woolton has a front row seat to some of the most exceptional jewellery. Carol challenged the status quo and became Tatler magazine's first ever jewellery director, before transferring within Conde Nast to British Vogue, where she has worked for the last twenty years. She is the author of five books, including Vogue the Jewellery and, more recently, The New Stone Age.
"Jewellery captivates me in a way nothing else does. I love the way it communicates who and where we are and gives me something in common with every person I meet," she says. Carol is also a stone collector, with rock crystal, agate spheres and mineral specimens on her shelves. Her latest project, If Jewels Could Talk…, is a podcast series due to launch in the spring of 2021.
Just like her peers, Beth is a jewellery historian, expert, collector and author. She has penned three books to date, with a fourth one in the works, and has spent the last 22 years writing about jewellery for newspapers and magazines. Her most recognisable tomes are If These Jewels Cold Talk: The Legends behind Celebrity Gems from 2015 and Jewelry's Shining Stars: Shaping Today's Collectibles and Tomorrow's Heirlooms, published in 2013. Her latest work centres on antique jewellery from the Georgian era through to the beginning of the 20th century, including visuals of rare pieces, the most popular pieces from each period, and how they can be worn in a modern context.
Beth says: "I love jewellery that has provenance, lore, legend or mythology – a tale to tell. I love that it is an artform – these intricate and beautiful miniature works of art to be discovered, loved, worn and handed down to the next generation." Within her personal collection, Beth has worn an original Love bracelet by Aldo Cipullo for Cartier every day for the last 22 years and is a fan of Elsa Peretti for Tiffany & Co., Bapst, Chaumet, Lalique and Falize.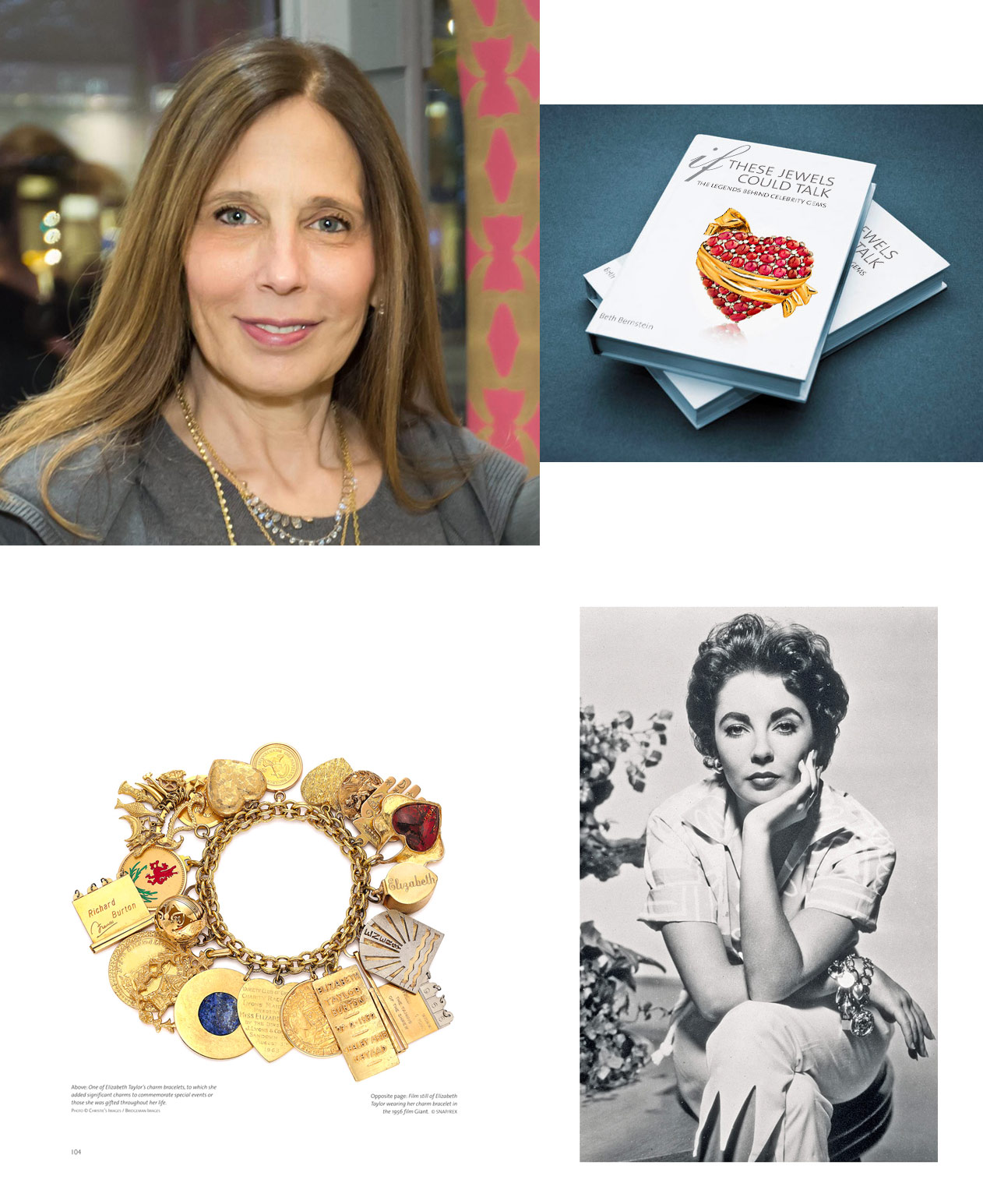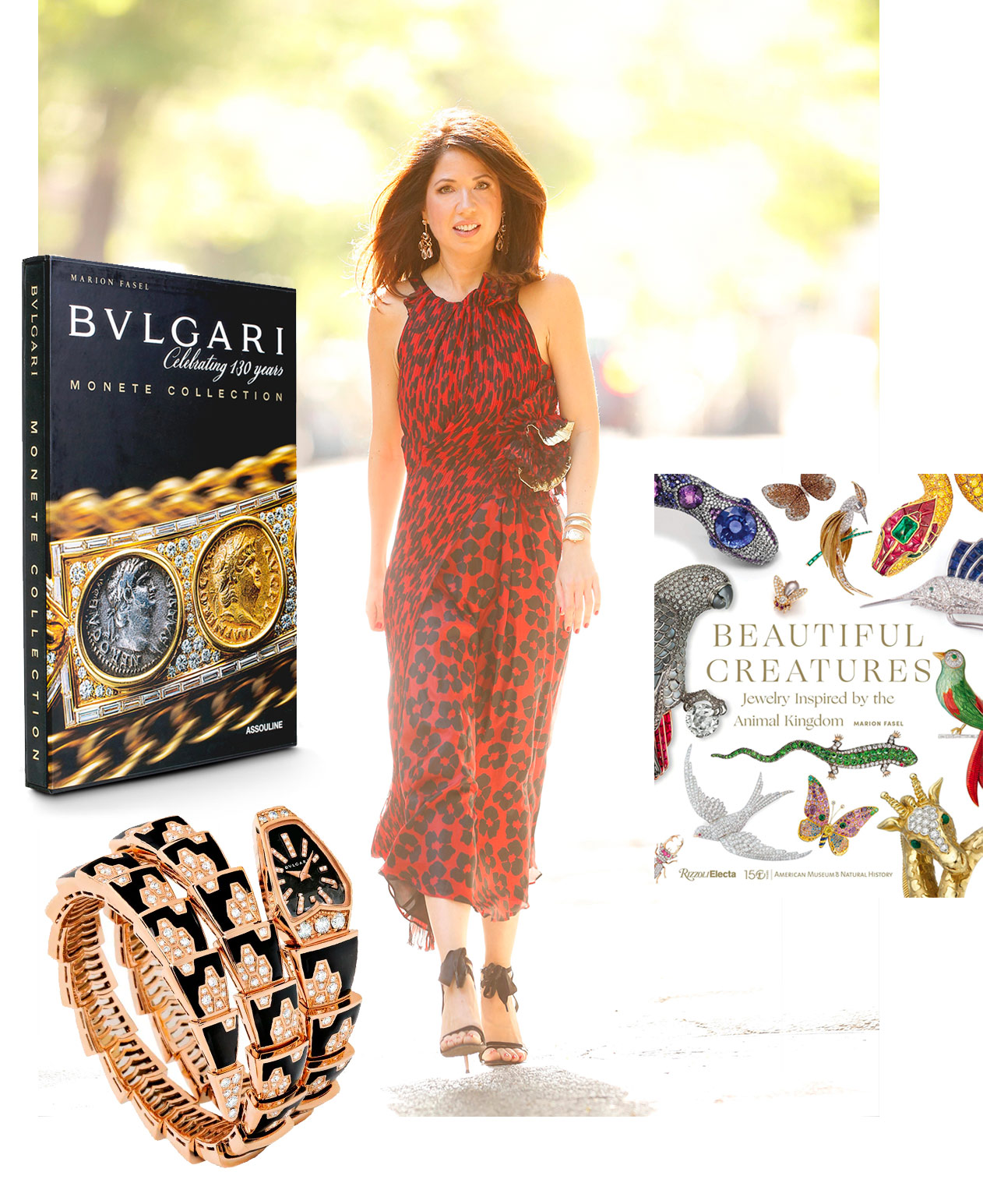 As the founder and editorial director of The Adventurine, Marion Fasel is as well versed in the latest high jewellery collections as she is the historic jewels of days gone by. "I could never imagine doing anything else besides writing about contemporary designs and historical jewels," she says. "Despite the fact that I have been studying the subject for 30 years, I feel there is still so much to learn and so many stories to share. Jewels are the tangible creations that reflect a culture as well as personal experiences. Studying it makes me feel like an archaeologist and it provides a link to speak to the past and illuminates the present."
During the course of her career, Marion has written nine books on the history of 20th century jewellery and curated several exhibitions, including Beautiful Creatures: Jewelry Inspired by the Animal Kingdom, the Bulgari Collection Trilogy, and exhibit catalogues for Van Cleef & Arpels and Cartier. She is also a regular lecturer on the subject of jewellery history, as well as more contemporary jewellery trends, which allows her to pass her knowledge along to other jewellery aficionados.
Juliet Weir-de La Rochefoucauld
"I think of jewellery as miniature engineering, it is so much more than just a design, it is also gemstones, their charm, beauty and the people who find and mine them. Jewellery is changing all the time, just when we think everything has been done, up pops another idea or style," says Juliet Weir-de La Rochefoucauld, a pre-eminent jewellery author and specialist who started her career at Sotheby's in London. In the early 2000s, Juliet shifted her focus to jewellery and saw her first book, 21st Century Jewellery Designers - An Inspired Style, published 12 years later. This was followed by Women Jewellery Designers and monographs on Wallace Chan, Lydia Courteille and Dickson Yewn, which is due to be published soon.
Interestingly, Juliet comes from a family of retail jewellers in Ireland – her grandfather established Weir & Sons in 1869, which continues today – as well as medical doctors. She says: "I have always been fascinated by the close rapport between medicine and jewellery either through the metals used in both disciplines or how gemstones have been used in both ancient and modern medicine."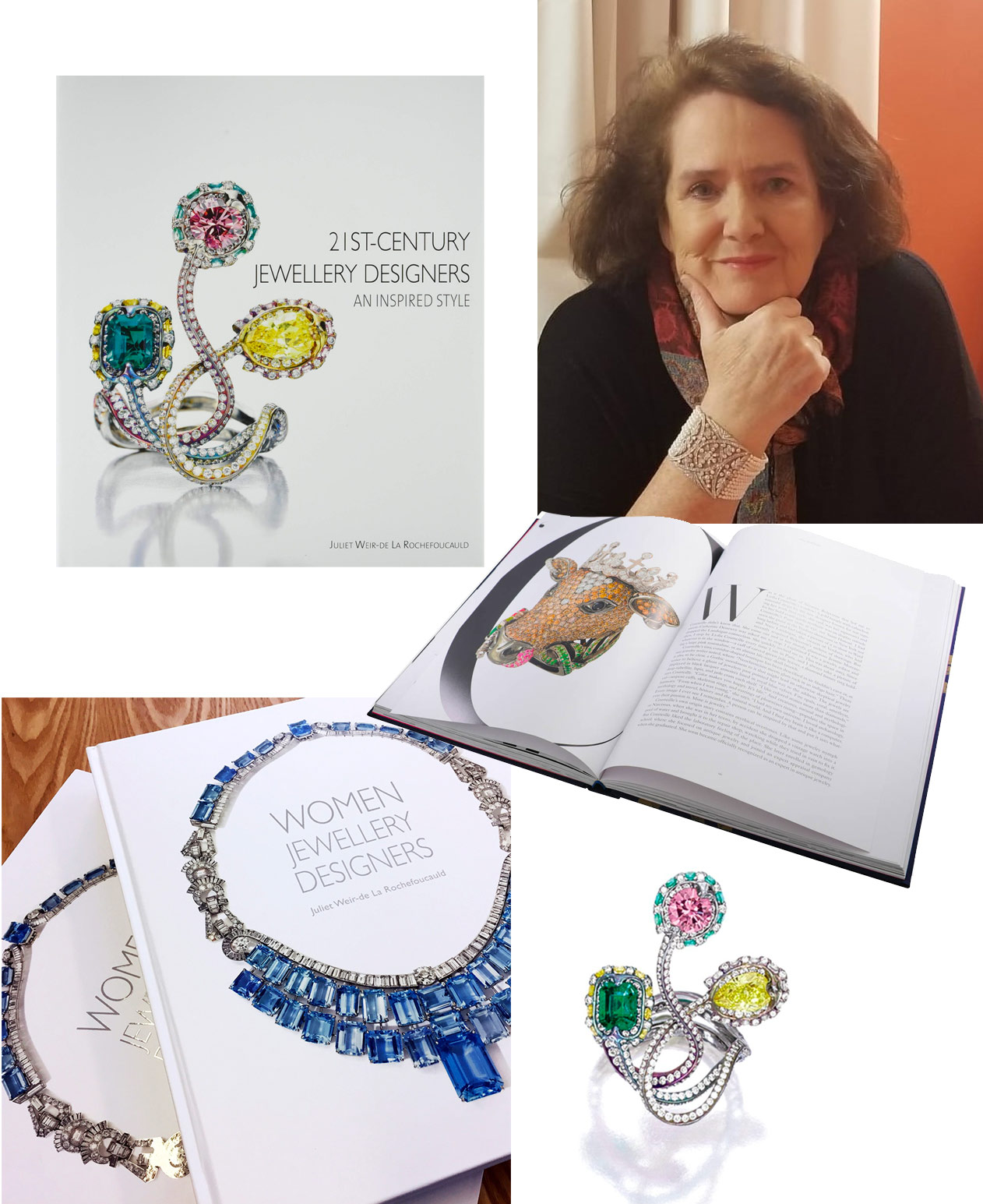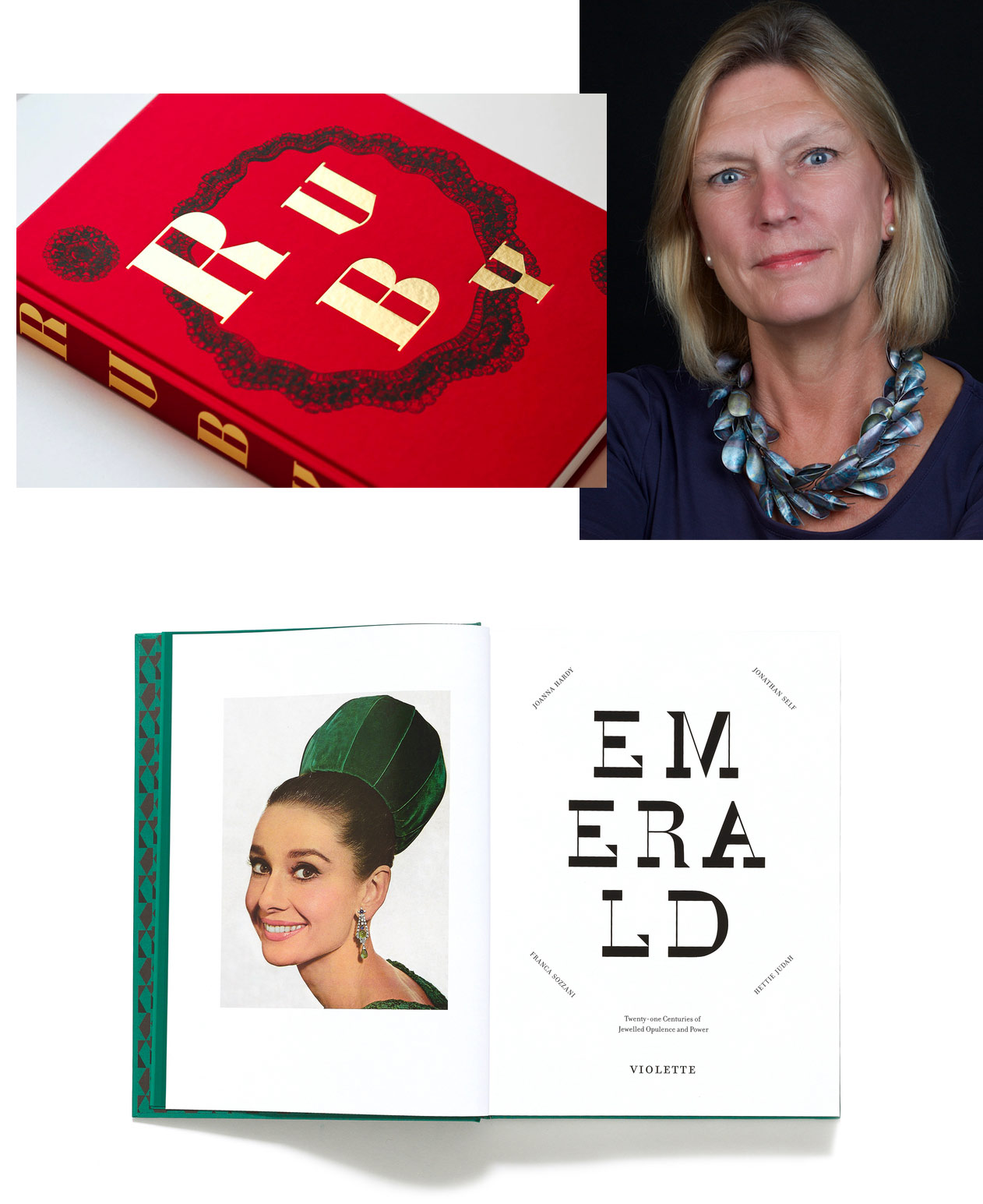 Thanks to her appearances on the popular UK television show, Antiques Roadshow, Joanna Hardy is a recognisable jewellery specialist who's shared her wisdom with brands, auction houses and the public. She started her career by training as a goldsmith at the Sir John Cass College in London, before working as a rough diamond valuer and grader for De Beers Group. She then became one of the first woman to be a polished diamond dealer in Antwerp and later joined Phillips the Auctioneers and Sotheby's as a jewellery specialist. Her tomes include Collect Contemporary Jewelry, the much-loved coffee table books Emerald and Ruby (Sapphire will be released in September 2021), and contributions to books on Graff and the famous Cartier Panthère.
When she's not writing, Joanna is an Independent Registered Valuer for the National Association of Jewellers, UK, and a Fellow of the Gemmological Association of Great Britain. She says: "I never planned to have a career in jewellery and gemstones but by following my interest and being curious about all aspects of the industry led me into a wonderful career. The more I learnt the more I wanted to know, and that curiosity has never waned. I have become more appreciative of the social history one can learn from jewellery […] It is the people I meet, the places I travel to, the creativity behind each jewel and the wonderment of nature behind each gemstone that will keep me from ever retiring."
Translating a passion for jewellery into flowing prose is something that these women have mastered over many years. Their ability to deconstruct a piece, tell its story and then put its significance into context is inspiring for many writers, especially those of us who share their enjoyment of exceptional jewels.