Part of the joy of art and meeting artists is you quickly realise they have thoughts and ideas that are so diverse and different from your own. Whereas one jeweller might acquire a demantoid and be whisked to late 19th century Imperial Russia, another will see a rainforest, or a rocket ship or a slice of the Hanging Gardens of Babylon… who knows!
It is impossible not to feel this sense of wonder for the creative potential of the human mind when sat across from Antonio Seijo while he talks you through the inspirations behind his pieces. I have spoken before about Antonio's philosophical approach to design and highlighted some of the standout pieces that are evocative of his signature style. Now, to really allow us to step into his world, Antonio has published a self-titled book (available in French or English) that delves into the stories and legends behind his jewels and offers a glimpse into his labyrinth-like mind.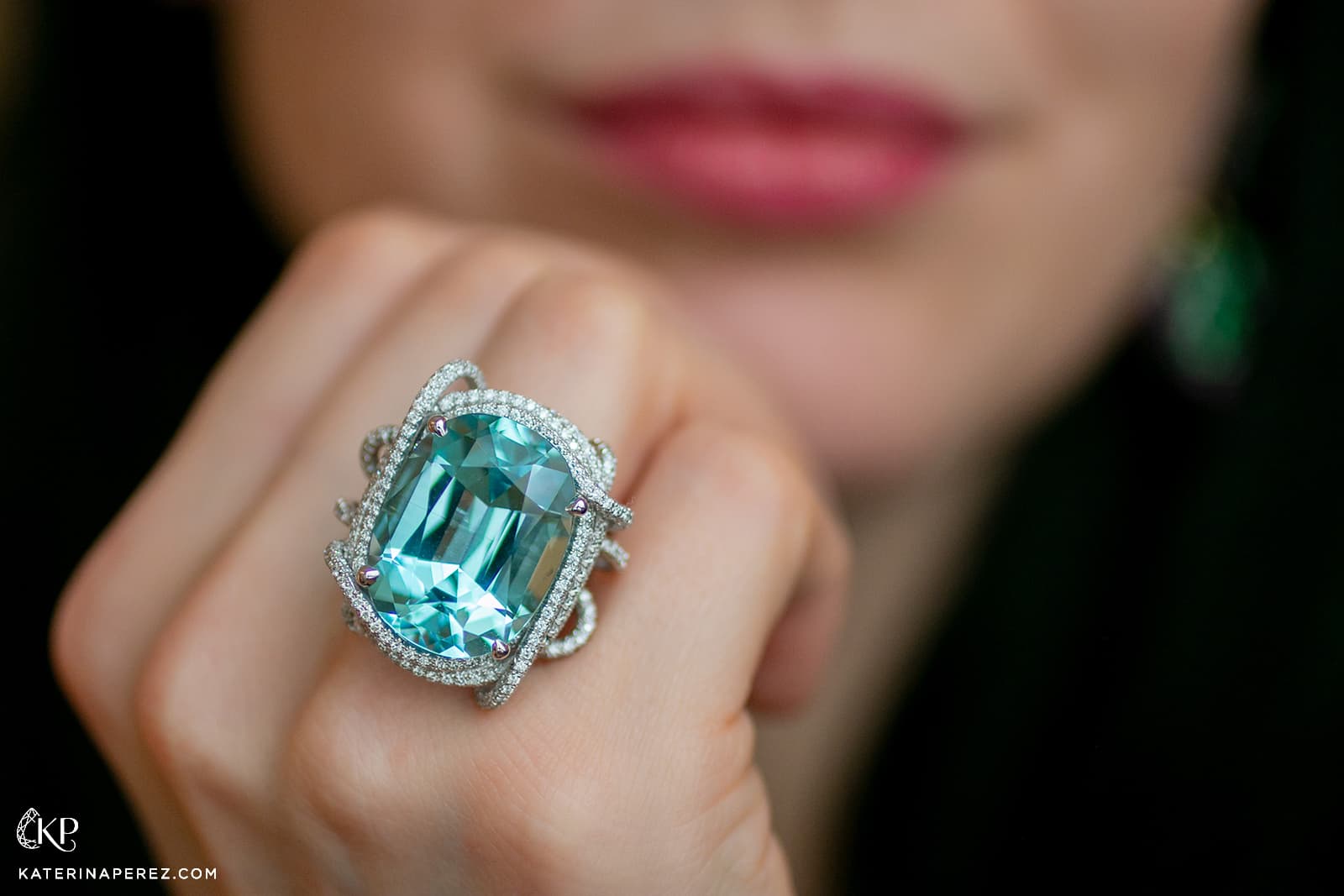 A description of the book says: "Antonio devotes himself to writing with the same creativity he puts into his jewellery, a mixture of culture, reading, images, myths and legends. He revives them and stages them in his creations with his characteristic freedom of spirit. This book gives the reader the sensation of navigating between dream and reality, in the universe of an authentic creator whose mode of expression is the jewel resulting from an intimate memory, the love and interest, towards his close relations and collectors."
The tome is split into chapters, each with its own theme: Window open to Paradise; The Goddess Hathor; Lotus Flower; Egypt, Gift of the Nile; The Necklace of the Pharaoh and Maat; The Primordial Waters; Stella Nova; The Friendship, a Blue and White Dream; The God Baâl; Crestellina; The New World… 17 stories in total that are each accompanied by an "inseparable" jewel.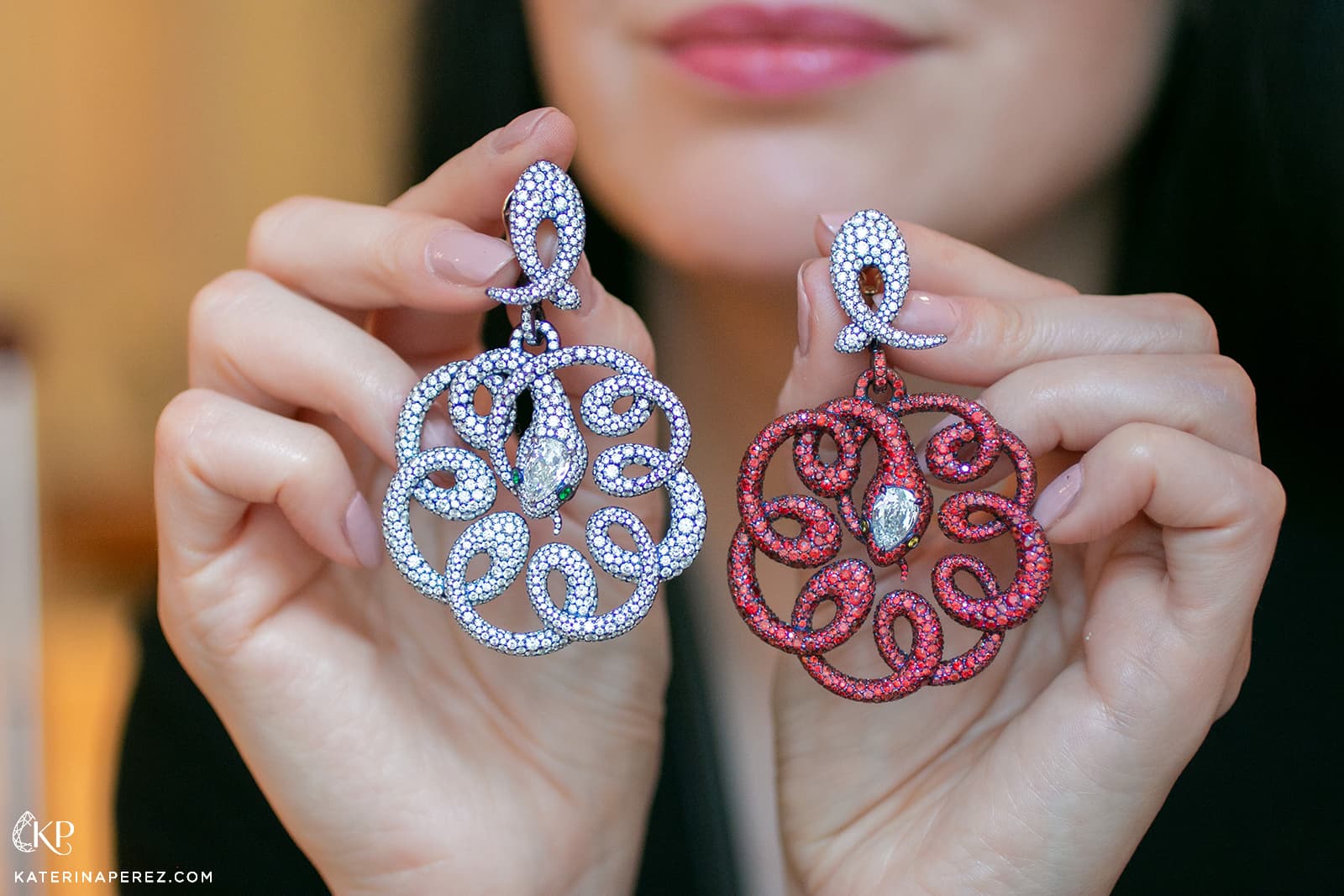 In our conversation, Antonio made it clear that his jewellery creations must be accompanied by their storytelling origins and vice versa. Only then can they be appreciated as the artist truly intended. He has a "crazy imagination," one that allows him to "fly" across the desert, imagine himself standing in the Sahara in Morocco, feel the formation of waves, and just as easily describe the Japanese myth of a duelling brother and sister, almost in the same breath. Here are some of the highlights from our chat…
Katerina Perez: What would you say is at the root of the creations in your new book – can you pinpoint an essential theme in your works?
Antonio Seijo: There is a word that has fallen out of fashion, but we should bring it back again – "soul". Jewellery pieces, just like people, have a soul. Humans don't always have the opportunity to show it, to take it out, to really reveal what there is inside, and it is a pity if you spend 60, 70 or 80 years without being able to express who you are. Piece of jewellery for me are the same, they are objects that have a soul that is talking to you through shape and colour – they bring you something. This is art. I have made some pieces and I hope they have soul, which I have added value to through magic and symbolism.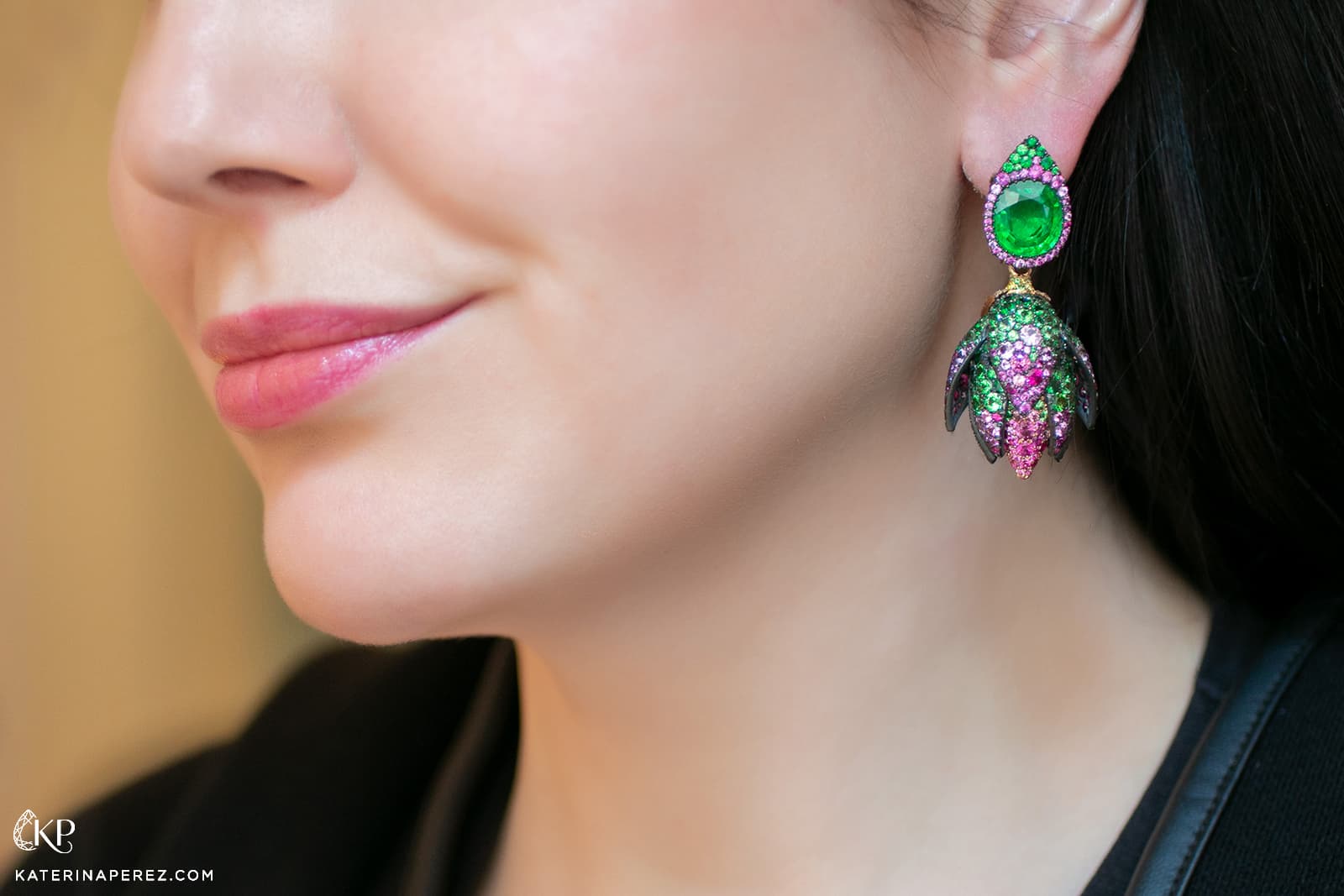 KP: What do you hope people will feel when they read your book?
AS: That symbolism is a few realities. You may see the first, but then there is the second, the third and the fourth. All of these layers of sophistication are embodied by people too and this is what makes human beings beautiful – they produce the magic of the unpredictable and that's my book.
KP: Would you say this book helped you to understand a little bit more about who you are as a jewellery artist?
AS: Writing this book was a fantastic work of transformation for me. I have been married for 36 years and my wife said: "I am starting to know you more with this book." This is fascinating to me! Through this work, I am trying to understand the way I feel and my 'nonsense,' as well as express my innocence… as this is the only way to love life.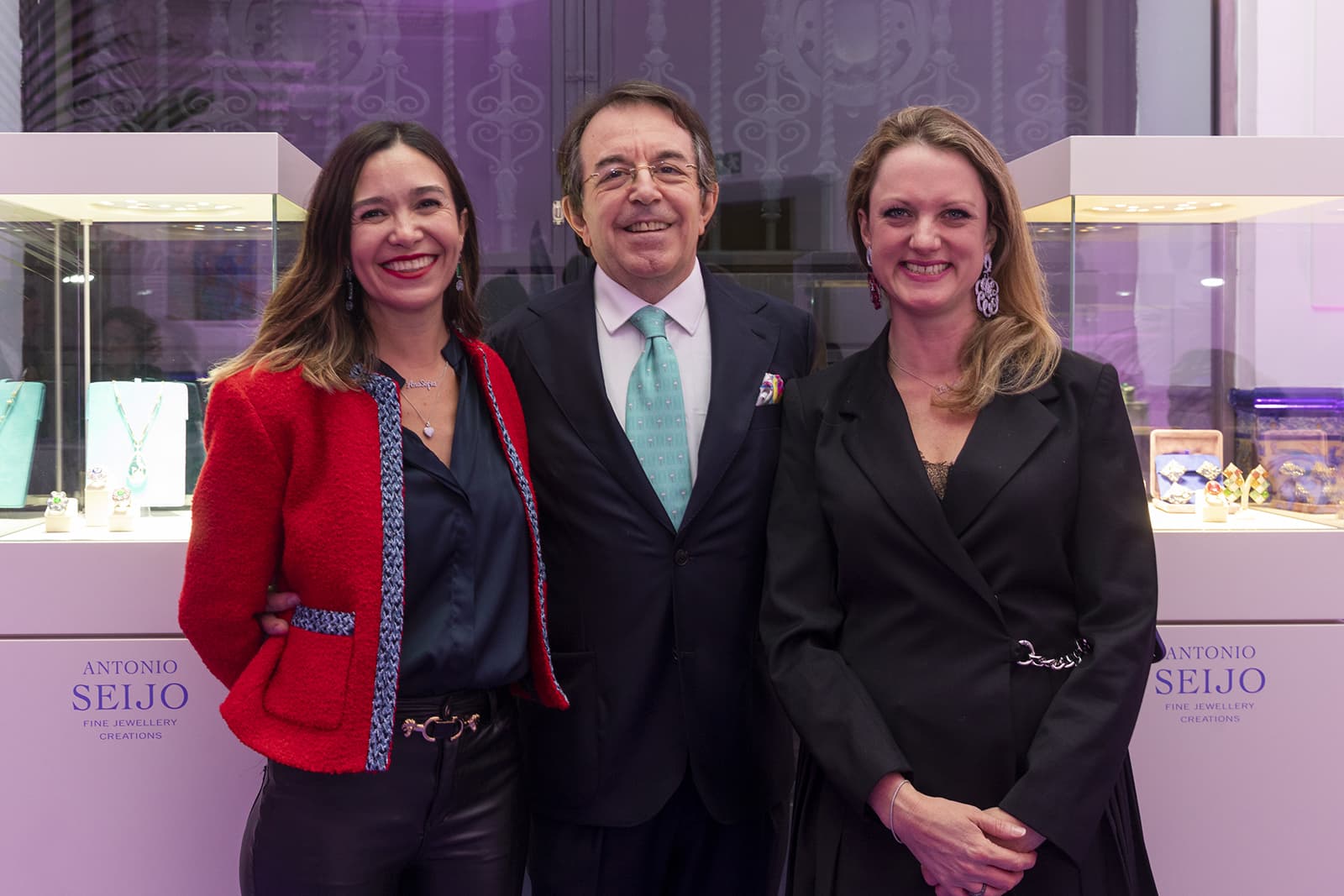 KP: Can you share the inspiration behind some of the pieces in your book as a small preview for my readers?
AS: The Window Open to Paradise earrings come from the notion of 'contemplating' and the idea that ancient temples were built only after a person had considered a location for a long time. The wisdom of the story is to try to invent your own windows to look through and create your own beautiful way of looking at life. You can wear them with the shutters half-open, in a very mysterious way, and when you enter a room, someone will ask what is inside. They will find mountains and the sun, and a tree trunk made from brown jade. Another piece is inspired by 'Kemet' – the name used by Ancient Egyptians to describe their lands – with a tsavorite of 40 carats, Paraiba tourmalines, copper and gold. I chose copper because it is like the Nile River.
Antonio Seijo's jewels featured in this new book are now on a tour across Europe, which started in November at the Thyssen-Bornemisza National Museum in Madrid, Spain. I expect nothing less than collectors lined up, waiting for their opportunity to purchase a miniature work of art with a mighty and majestic story to accompany it.