This historically important brand has produced timeless jewellery creations since the brand's founder Joseph Tabbah turned his artistic skills in silk printing to filigree and engraving precious metals in 1862. Now, the eponymous House is run by Nagib Tabbah – the fifth generation of jewellers - who is focused on reinvigorating the brand, by staying aware of consumer demands in the current jewellery market.
Unusually for a heritage house, Tabbah's latest Reptilia, Aquatica, Fusion, Obsession, Talisman and other 'New Look' lines succeed in proving Nagib's awareness of trends, and the importance of understanding the new way that women wear and interact with jewellery. Having adjusted and simplified the designs to fit the daily life of modern women, Tabbah applied the rules and traditions of high jewellery making to even the simplest of rings - this is in maison's DNA.

I spoke to Nagib Tabbah to hear how he creates luxury jewellery which relates to the modern client...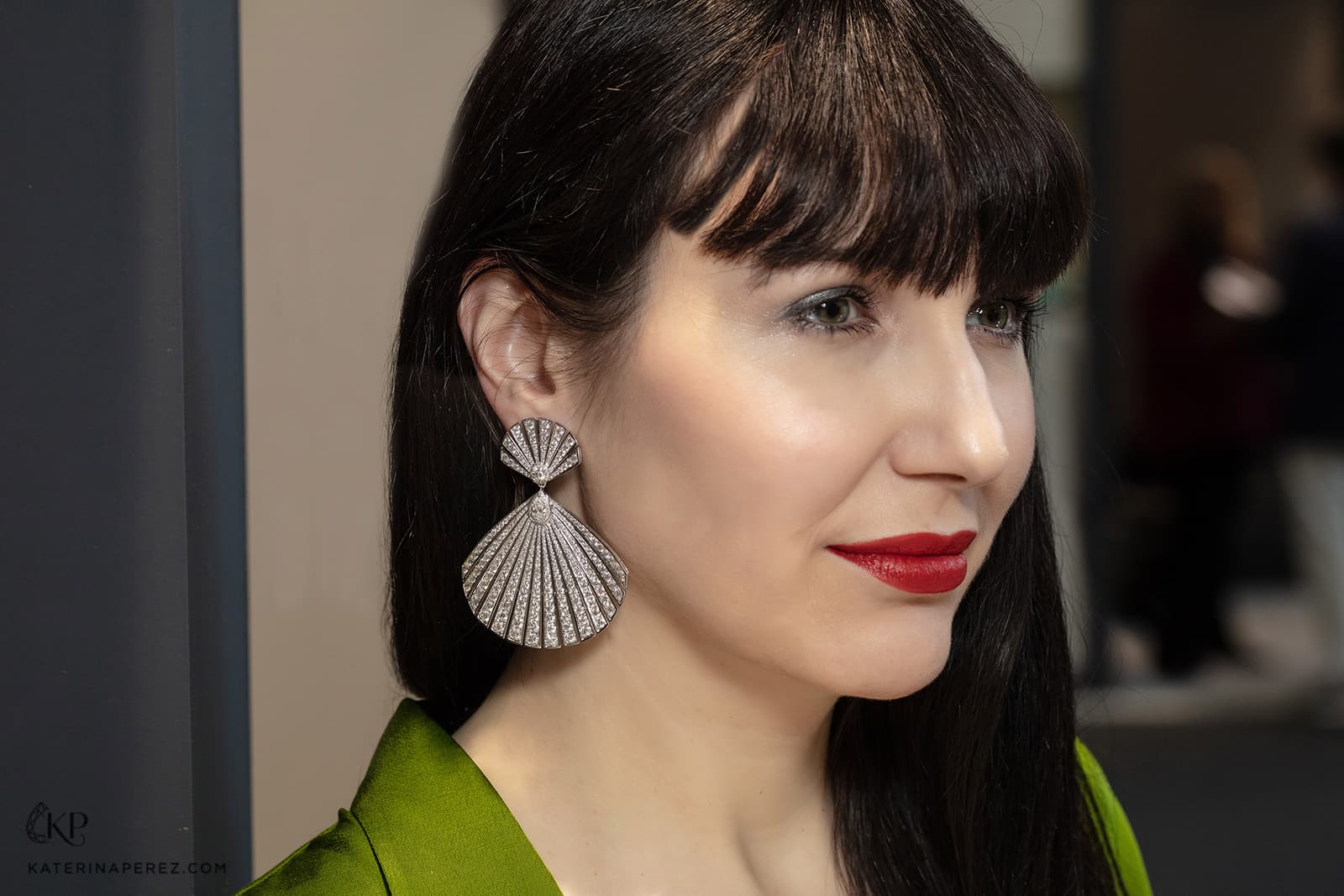 KP: How does Tabbah continue adapting after 150 years?

NT: What happened during the five generations of our family history is the transmission of our know-how, and though it's important that new designs emerge to include the 'New Looks', the DNA of the House remains intact.

KP: The DNA for me in Tabbah is the quality and craftsmanship...

NT: It's the knowledge and deep understanding of jewellery across the seven crafts in our workshop. We mostly focus on exceptional execution of varied jewellery forms. As a designer - I am free in my choices to do what I love, and this is the spirit of the jeweller. You wake up, you have a great idea, you go to the workshop and you design it because you love it.
KP: For me, the contemporary 'New Looks' collection that was launched in 2018 still has clear lines of derivation from Tabbah's heritage. What made you want to try something new; more minimalistic and original in the way that 'New Looks' can be worn?
NT: I wanted to share the Tabbah experience with a larger audience. In our workshop, the same person who works on a unique high jewelry piece will work on a New Looks piece. The craftsmen who have 30 years of experience or more put the same amount of knowledge into every piece, no matter its value, so when you touch a Tabbah piece, the feeling is unique because it's been made by expert hands. The New Looks are more accessible in price but retain the same quality of craftsmanship, polishing, setting and diamonds. This is the Tabbah experience.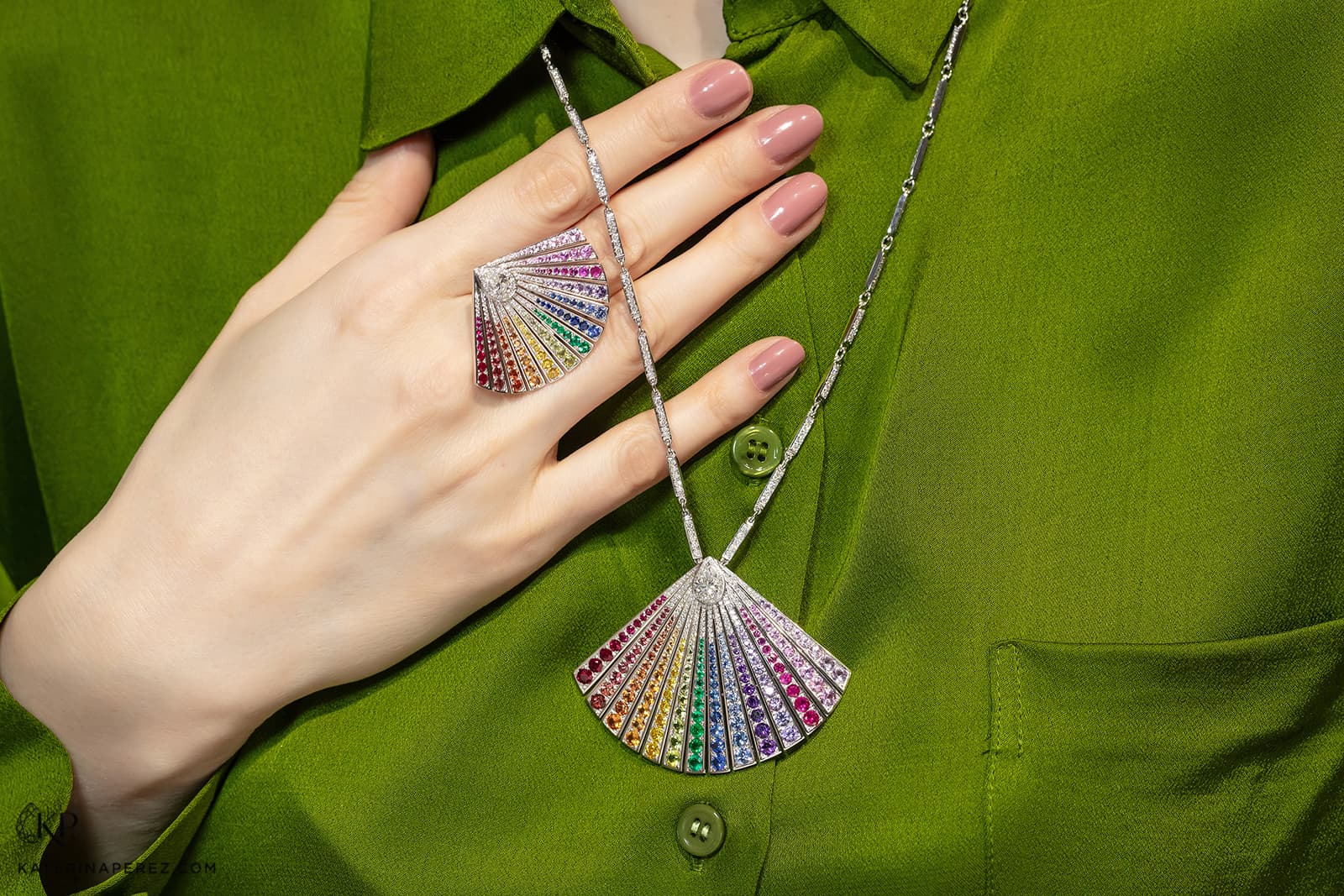 KP: So, unlike many jewellery houses, you are not looking to have signature collections, that can be instantly recognised as Tabbah?
NT: I care that someone looks, touches and feels a Tabbah piece and think 'this jewel is beautiful' and desire it for that, not because of the status of the brand. For me, exclusivity means that you can't find Tabbah jewellery everywhere as opposed to just having highly-priced pieces and calling them 'exclusive'. In high jewellery, I never repeat the exact same piece twice. I mix different stones or metals so that each iteration becomes unique.
Having debuted at Couture Show this year, Maison Tabbah sought to find only a few selected retailers with the same ethos who can represent their jewellery in the USA. Have they succeeded in doing so? Of course, jewellery crafted with much love and attention to detail is bound to success.