The direction of Notivory Art's jewellery has not come about by accident: it delicately highlights the need to treat nature with respect and protect its resources with care because they are not infinite. This message can be seen in the material, such as mammoth tusk, which is similar to ivory, and also the subject matter of the pieces - often carved to form the shape of animals.
In my last article, I introduced you to several sculptures: the Jellyfish, the Iguana and the Far Eastern Leopard, and a running cheetah sculpture called The Transience of Time which was completed just before the launch took place. In this piece for example, two types of material derived from mammoth bone were used: both natural and stabilised. The first has the usual yellowish tint, and the second can be painted in different colours and looks very unusual.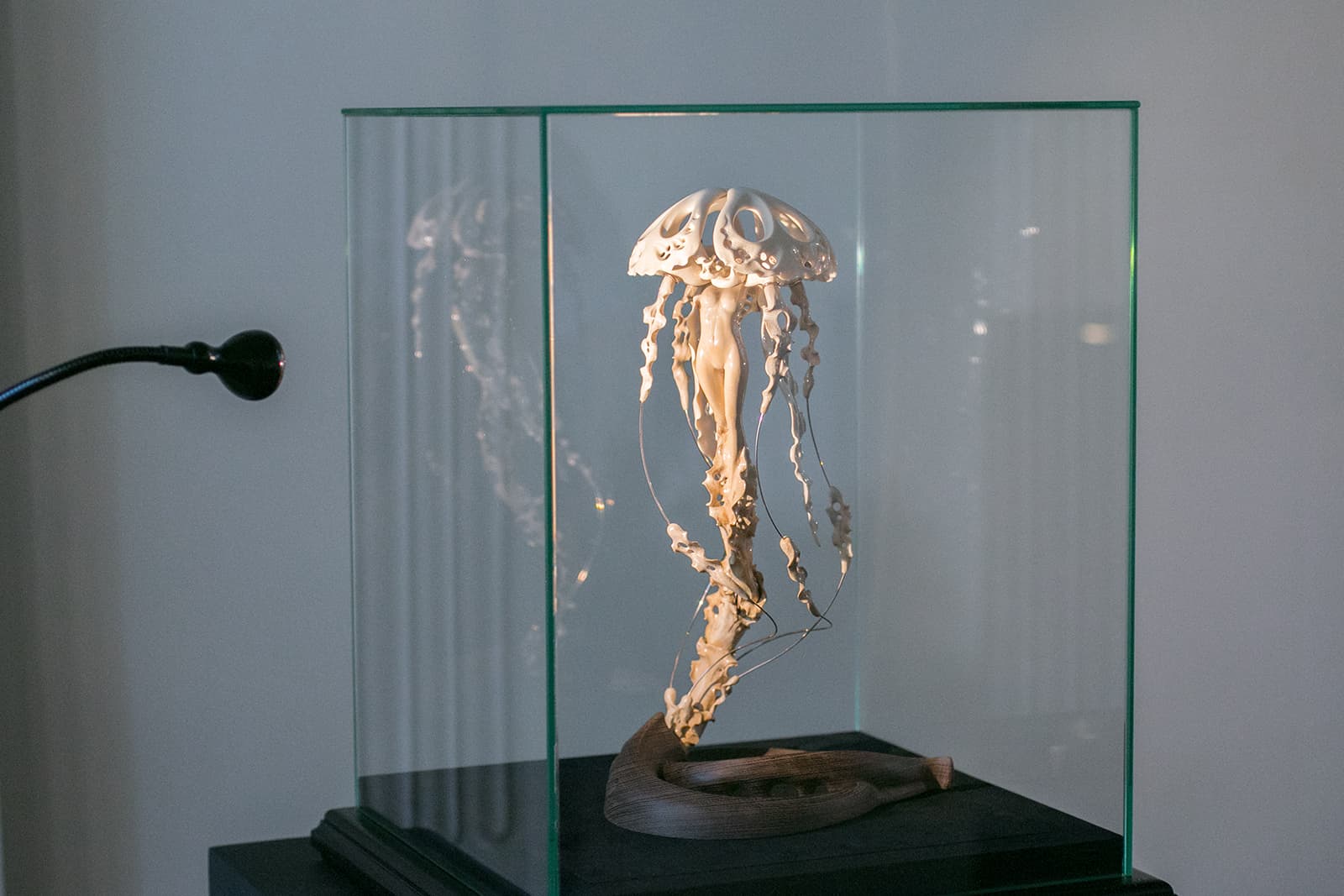 Since I have not had the chance to write about The Transience of Time yet, I would like to analyse it in a little more detail here. The sculptural composition is that of an hourglass, symbolising the inexorable passage of time, as fleeting as a racing cheetah. On the one hand, time leaves a trace through the mirage of our memories. On the other, it can destroy rocks, the very symbol of eternity, by grinding them down with its winds. The gentle design of the composition balances on stones placed on top of each other, a reminder of how important it is to be in balance with yourself and with the world around you at any point in time.
One of the most common questions that I was asked after the announcement of my collaboration with Notivory on my website and on social media is whether there are enough reserves of a mammoth's tusk for it to replace ivory - because these animals became extinct more than 10,000 years ago. "According to scientists, mammoth tusk reserves are enormous. Apparently, there are 500-1,000 tons in Yakutia, in Chukhotka, and in some other territories. The use of it by jewellers instead of elephant tusk provides us with a chance to preserve these African inhabitants as much as possible. You could go do far as to say that the mammoth can save the elephant," says Sergey Yastrzhembsky, who co-founded the Notivory Foundation in 2018 with Maksim Knyazev.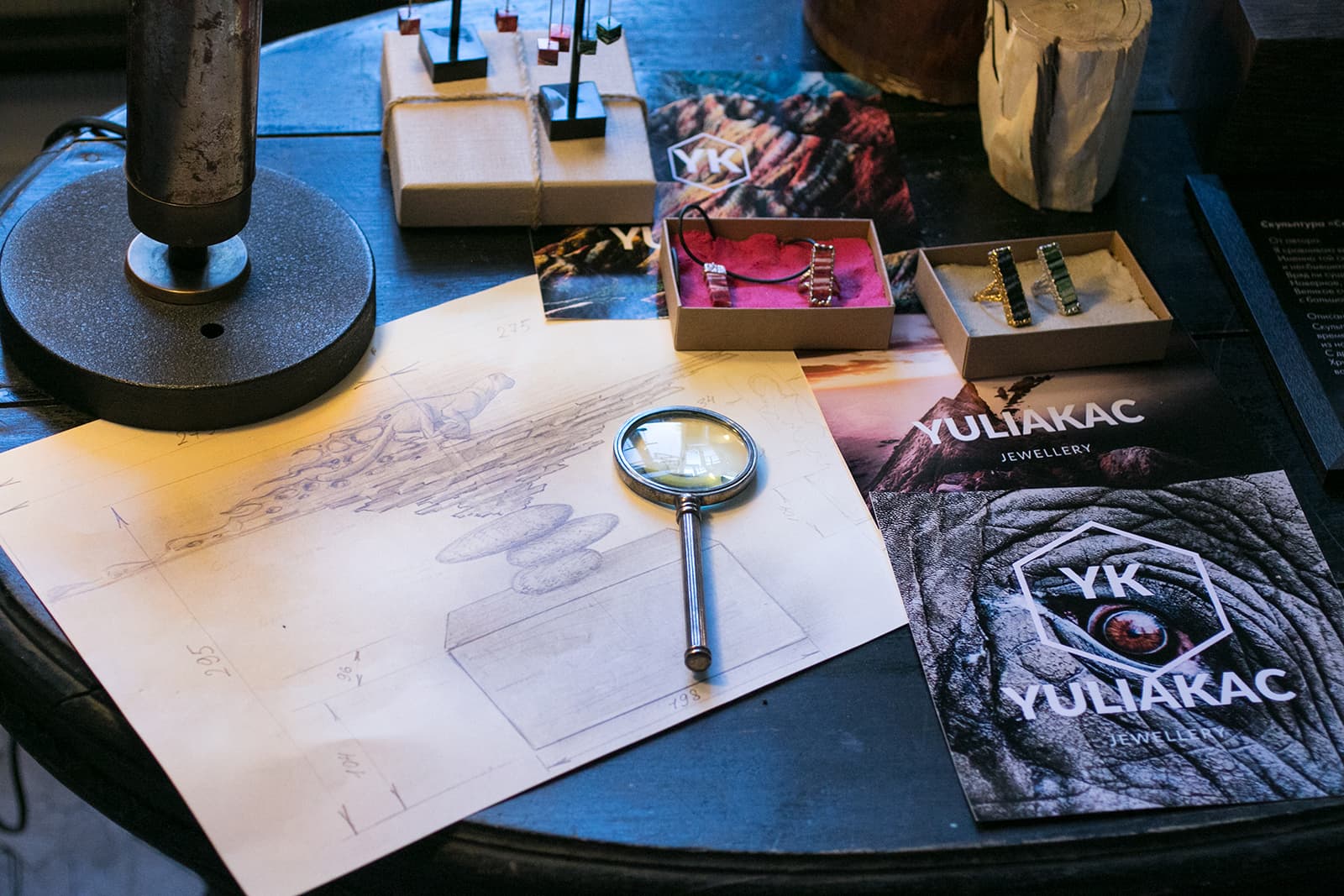 So my question to jewellers and stonecutters who continue to work with ivory is: why kill these graceful creatures and mine them for their tusks if you can use the tusks of mammoths, animals whose life cycle has already come to a natural end? For brands wishing to work with this material or those that are ready to give up ivory, like Van Cleef&Arpels did after releasing a series of ivory jewellery in the 1970s, Notivory is ready and able to provide the certified raw materials required.
But let's get back to the launch event: mostly refined objets d'art were on display, and only three pieces of jewellery in total created by ICHIEN for Notivory. At the second, larger-scale event, scheduled for the end of October or beginning of November, Maksim and Sergey will focus on jewellery and present the work of several brands and designers from Russia all at once. A theme has already been chosen for their jewellery, because - as mentioned above - the foundation's mission is not only to promote the creation of beauty, but also to weave certain messages into its creations. In a few months you will see their unique 'underwater' jewels dedicated to the threats currently faced by our oceans.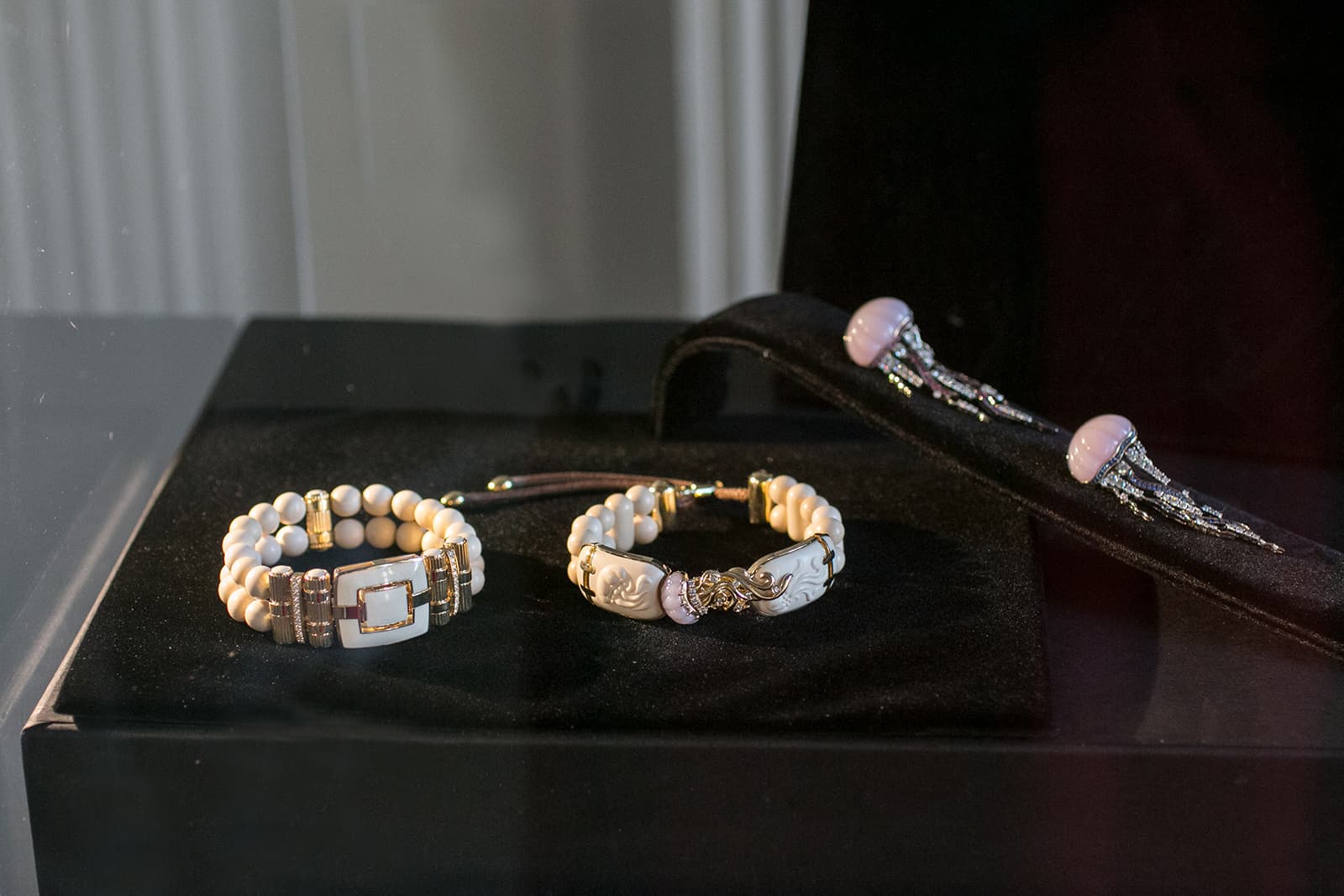 According to an already established tradition, the proceeds from the sale of jewellery will go to the Notivory Foundation and will be spent on protecting elephants in Africa. Until people stop seeing ivory as a source of strength and energy, and until they stop making jewellery and talismans out of it, poaching of these animals will continue.