Peridot isn't necessarily the easiest gemstone for designers to work with. Its very particular grass green – sometimes with hints of neon, or yellow, perhaps even tinges of brown – requires an expert eye for colour balance to ensure it remains elegant and doesn't veer into gaudy territory. Fortunately, jewellers are adept at finding ways to celebrate peridot, often choosing to pair it with warm yellow gold or to enhance the subtle green lustre of pearls. This gemstone is not as commonplace as some of its peers in high jewellery, which is a shame because there's something happiness-inducing about seeing a large-sized peridot in sugarloaf cabochon form, or as a faceted gem at the centre of a brooch or pendant.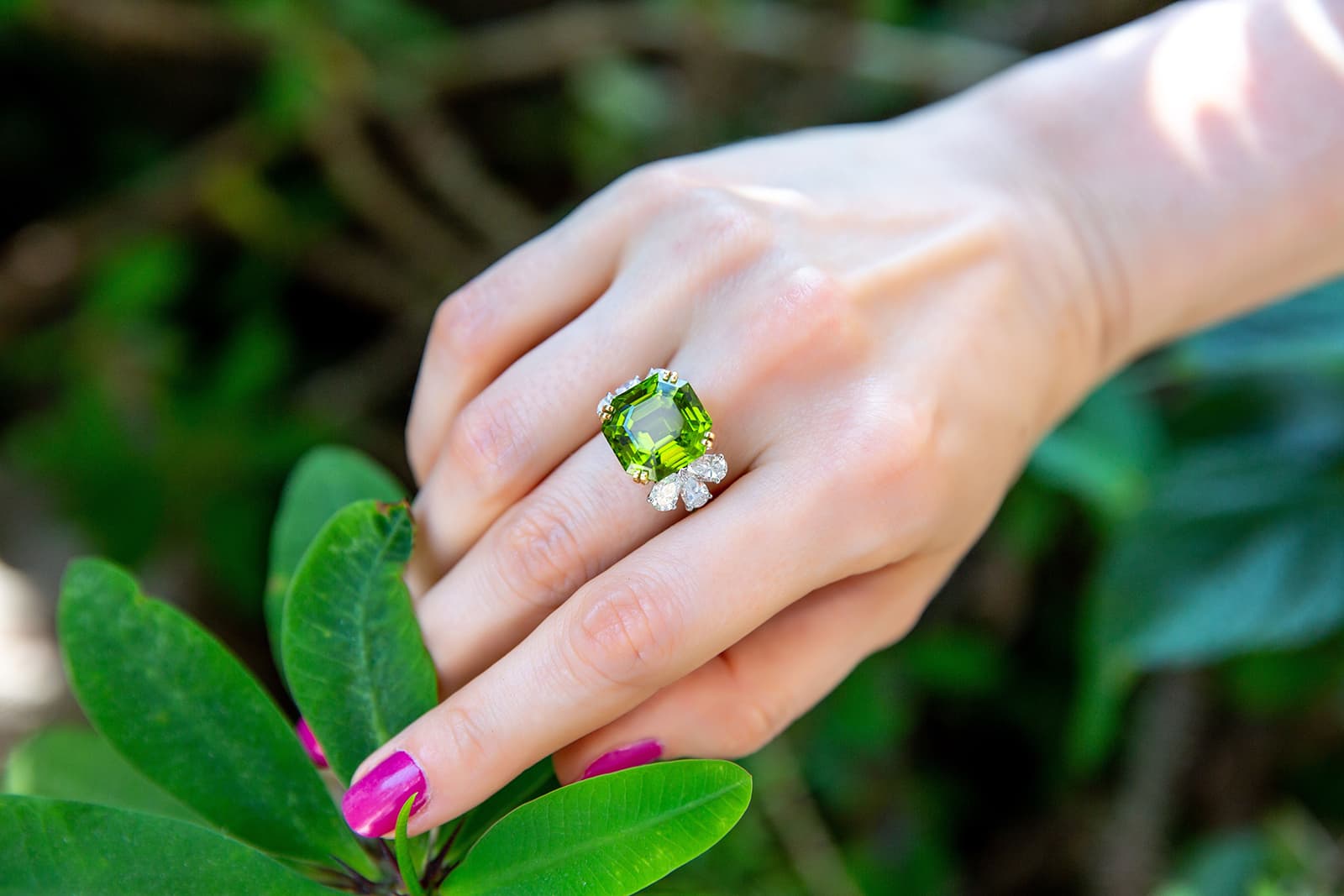 I like to think of peridot as one of nature's most extroverted and confident characters. Why? Well, from a gemmological perspective it's quite unique as it is one of only a handful of gems that appears exclusively in one colour. The depth of green is the result of the amount of iron in its crystal structure. It's also been considered throughout history to be a protective stone that can ward off nightmares, battle away fears and even sharpen one's mind to a better state of self-awareness. If you believe in the powers of gemstones, then peridot is one to wear for a jolt of confidence and a guiding hand towards your 'destiny'.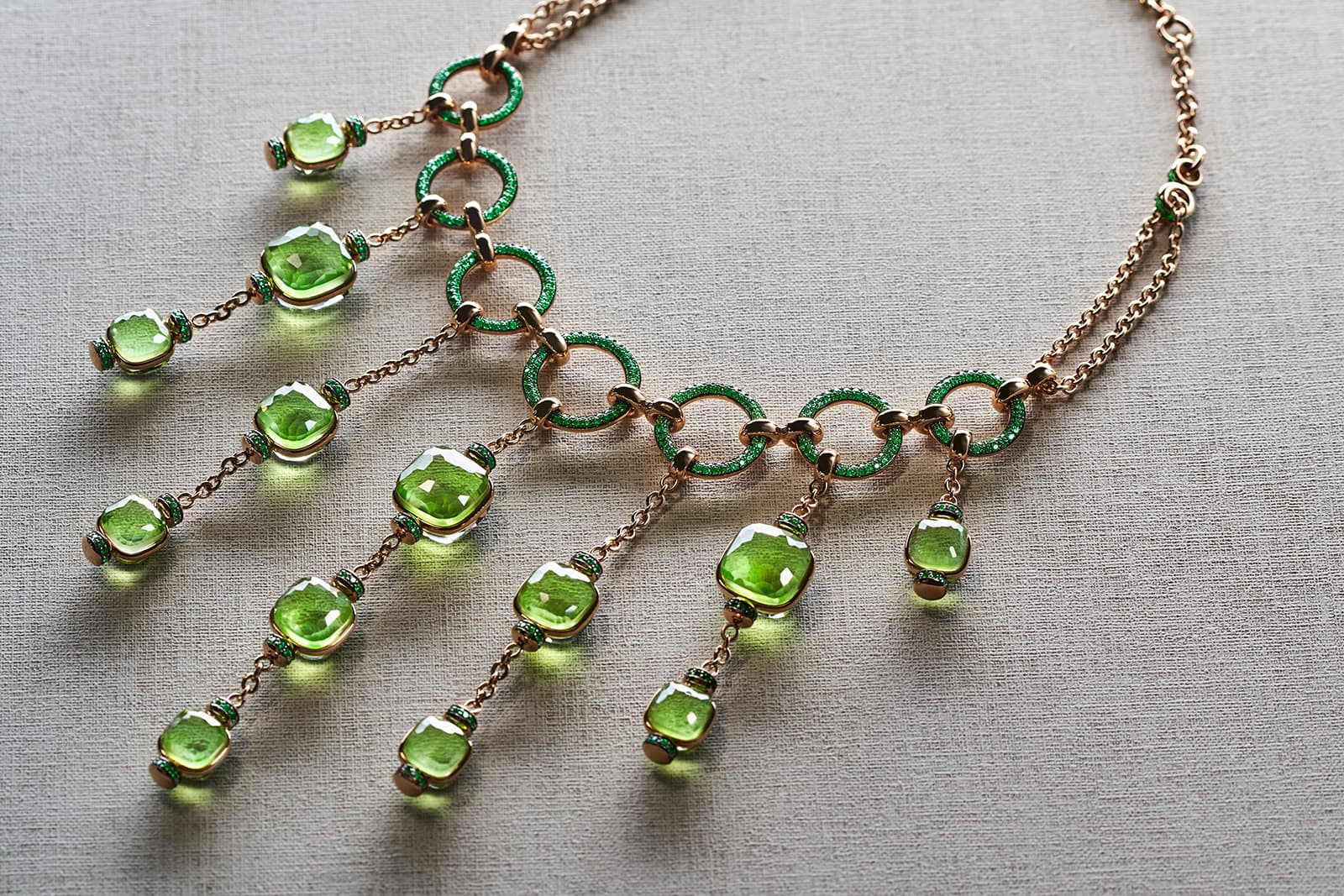 In fine jewellery, peridot is a stone that I always stop and take notice of. Not necessarily because it is the rarest, the most beautiful or indeed the most unusual (it's relatively abundant in nature), but because it tells me something about the designer. Those who use peridot aren't following the herd; they've found their green hit without veering towards sapphire, emerald, tourmaline, jade or even malachite. They've considered the palette of neon greenish-yellow and have complemented its hue with shades of yellow, pink, perhaps even blue. Just look at the Mikimoto jūnihitoe brooch from the 'Japanese Sense of Beauty' High Jewellery Collection in the gallery below, which is inspired by a 12 layered ceremonial kimono, and features a peridot centre stone surrounded by sapphires, garnets, diamonds and coral in 18k white and yellow gold.
My advice if you wish to wear peridot is to wear it boldly. Choose a cabochon with strong proportions or a faceted gem at the heart of a complex design. Be guided by the gemmology of peridot, be inspired by its presence in our universe, and be amazed that this gem that falls from the sky in meteorites is the colour of the grass beneath our feet!