It's not just wonderful wearing precious jewellery, but also discussing it, especially when a parallel can be drawn between the art of jewellery and artistic expression itself. Jill Newman, Jewellery Editor at Muse by Robb Report, Jeremy Morris, Director and CEO of luxury jeweller David Morris, and James Roundell, Director of the Dickinson Gallery in London's Mayfair, came together to have one such conversation at the Dickinson Gallery, and here is what they had to say...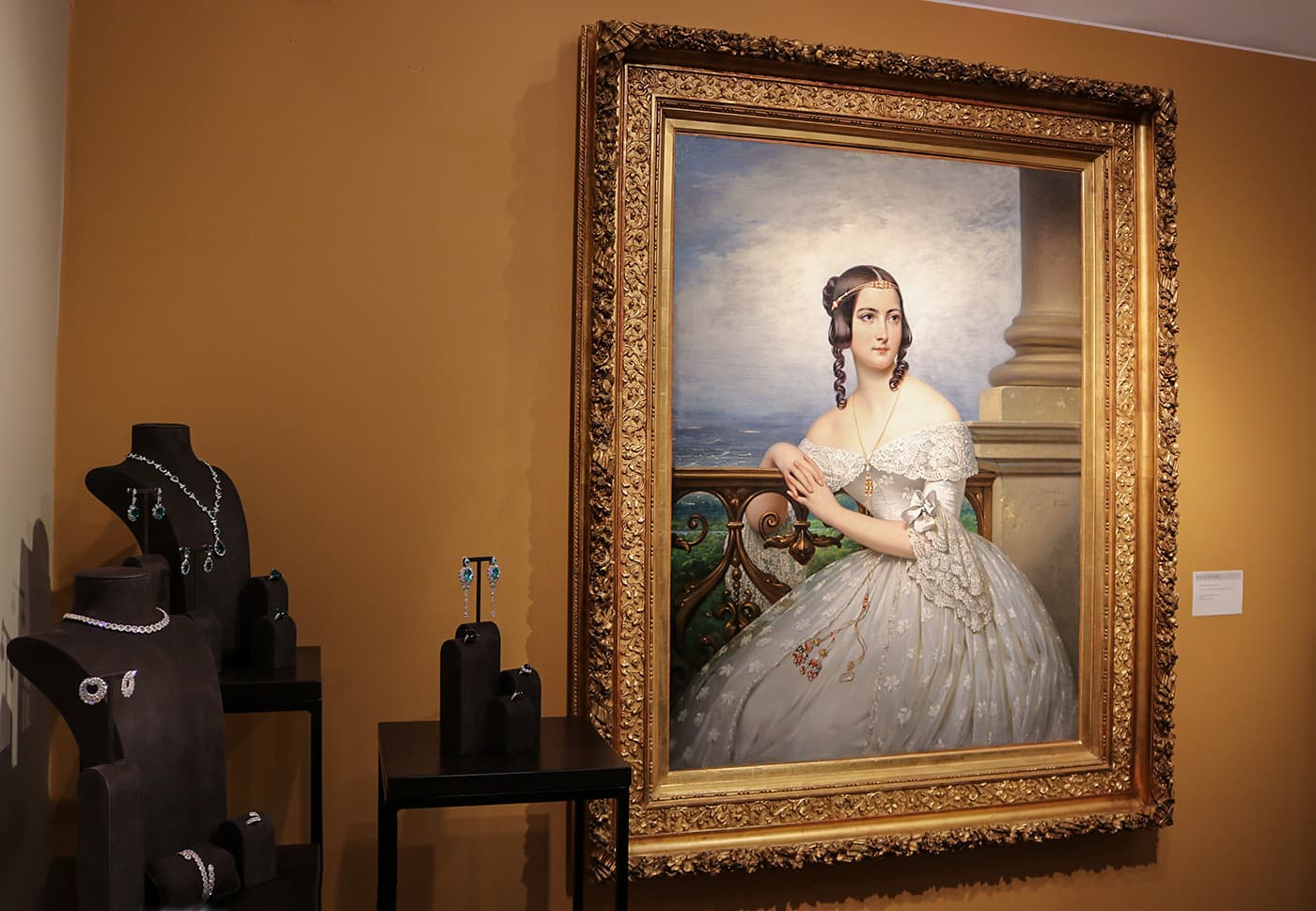 Jill: An increasingly important topic in our industry is the intersection between art and jewellery. Old Masters' paintings have so much jewellery in them and, James, I know you have a particular painting in mind when we discuss how artists have, for centuries, used jewellery to depict power, beauty and status.
James: I think you're referring to the famous painting of Queen Elizabeth I which was commissioned by the Drake family, and here her power really is displayed through attributes. These include necklaces, rings and jewels that embellish the dress itself. Everywhere you look you see symbols; the portrait is meant to be read like a book. The pearls, for instance, symbolise the Queen's purity.
Jill: Apart from pearls, coral also played a big role in the works of the Old Masters. In images of the baby Jesus, it was supposed to symbolise the passion, pain and death of Christ. Subsequently, it was a symbol of protection.
James: Absolutely. Gems and jewels used to possess a greater symbolism than they do today. Sapphires signified fidelity, for example. People were able to understand their subtext, to evaluate the person depicted in a painting just by looking at a gemstone included by the artist. Do you get inspired by these paintings, Jeremy?
Jeremy: Definitely, but then I am inspired by art in general. When I visited the Tutankhamun exhibition recently, I took a lot of photos of jewellery as well as statues and Egyptian canes.
Jill: There is a pair of Jeremy's earrings in the next room made with Paraiba tourmalines that are so huge and have such an incredibly deep colour that, with the existing mines now depleted, there may not be another pair like it ever again. This I think represents a parallel to these paintings. In terms of collectability, these creations are one of a kind. The intersection of art and jewellery is coming to fruition in shows like TEFAF and PAD as suddenly jewellery is displayed alongside art, and people recognise the value of its aesthetic. That's something of a shift in the last decade.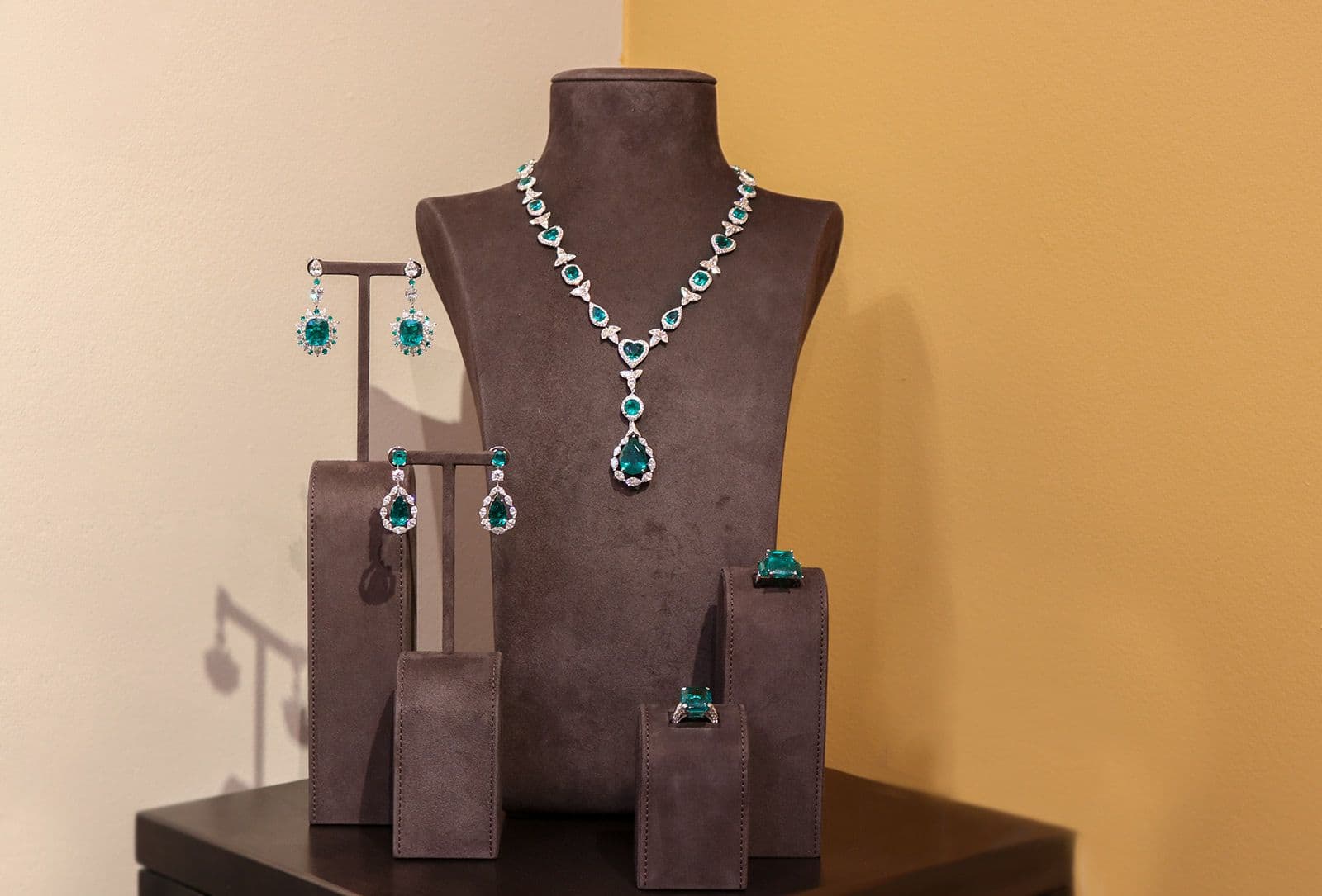 Jeremy: For sure. Let's not forget about jewellers like JAR or Wallace Chan who are considered artists of the medium. They create pieces that are collected like art, and their value increases accordingly.
James: And then there are artists like Calder, Dali and numerous others who created jewellery – they're also sold as works of art. So where do we draw the line? At what point does jewellery art become a piece of jewellery?
Jill: I think it depends on the person. For people who are fans of Calder, his brass necklaces can sell for half a million dollars. There's not a lot of craft to it but people are buying them because his name. That's very different from, say, Hemmerle, Wallace Chan or JAR, as there is value in their constituent parts if you broke them down. With art you can see the value going up in the same traceable way as with jewellery. Look at coloured diamonds at auction in the last 20 years – their value has increased 10-15 fold!
James: Are they bought because of their beauty or investment value though?
Jeremy: It depends on the culture. For some people, it's more about design, but others are looking for an attractive way, one that they might like but not necessarily love, to store their wealth.
James: Whether you're talking about art or jewellery, it's about originality and authenticity, something which you can't get on the high street.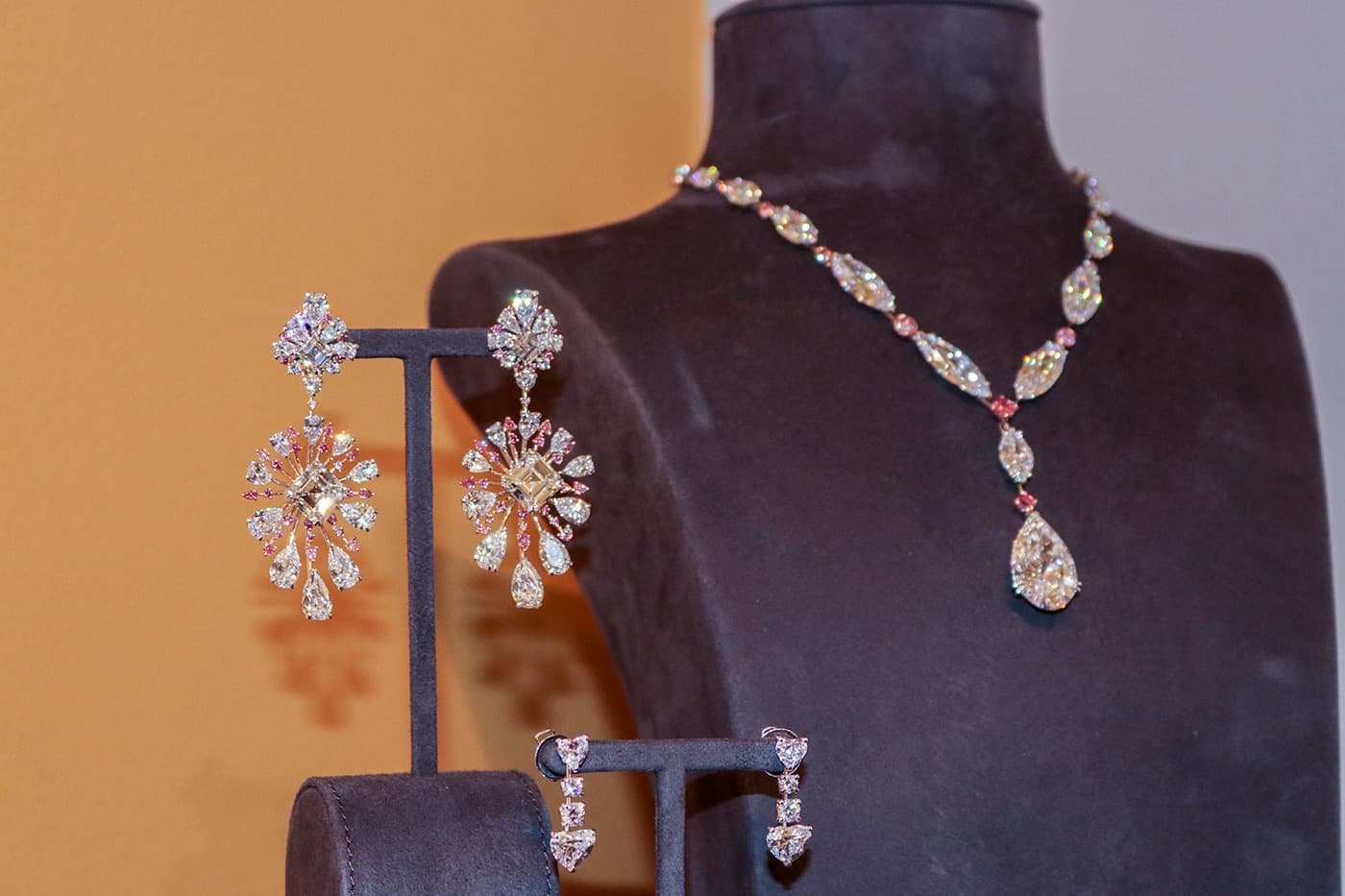 Jill: Interestingly, Yale university just released an 'authenticity report' asking thousands of people this question: "Even if no one found out that you had a fake Hermes bag, would you still buy it?" The percentage of those who wanted the authentic product was remarkable.
James: It really is all about authenticity and provenance. Jewellery being featured in paintings adds intrinsic value to it. The Duchess of Windsor's jewels, pieces that belonged to Elizabeth Taylor – these enjoy a premium compared to identical models that cannot be attributed to someone famous.
Jill: The recent Marie Antoinette auction did very well, and that was entirely down to provenance, not the value of those stones.
James: When a jewel's origin is sealed in paint, it certainly increases its value. Certification is also everything. In jewellery or art, you cannot sell anything of value without a piece of paper authenticating it.
Jeremy: Yes, in fact part of our business involves buying stones in which we recognise potential. We re-cut them, polish them, re-certificate them and sell them on, and this certainly adds value. However, when collecting jewellery, you should follow your heart and buy what you love.