I have been familiar with John Calleija's work and the brand which he founded since he opened Calleija's London boutique in 2008. His only retail space outside Australia - as it turns out - was established after John visited the UK's capital due to a collaboration with the British car brand Aston Martin. The jeweller spotted an empty space for let on Bond Street while continuing to work with the car company: among Calleija's jewellery there is a special jewellery line for Aston Martin, including a branded diamond shaped and cut to emulate the luxury car's logo. It took 10 years to develop and perfect its design.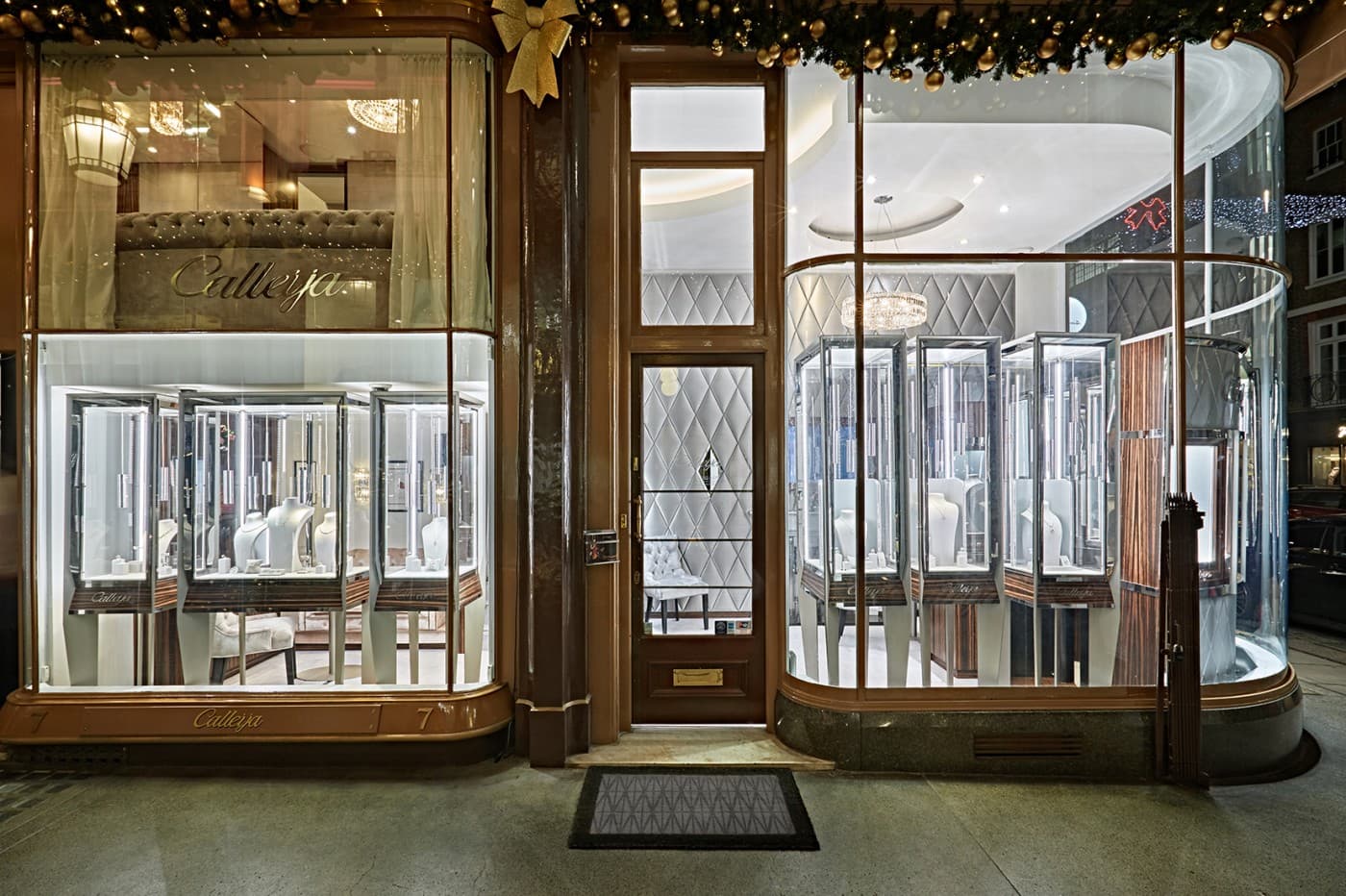 Three years ago, Calleija's flagship London store moved to The Royal Arcade and took up residence across four floors: on the first is the main sales salon, on the second – a cosy VIP room - and in the roof of this historic building in central London is a jewellery workshop. There, jewellers work tirelessly to create pieces of varying complexity.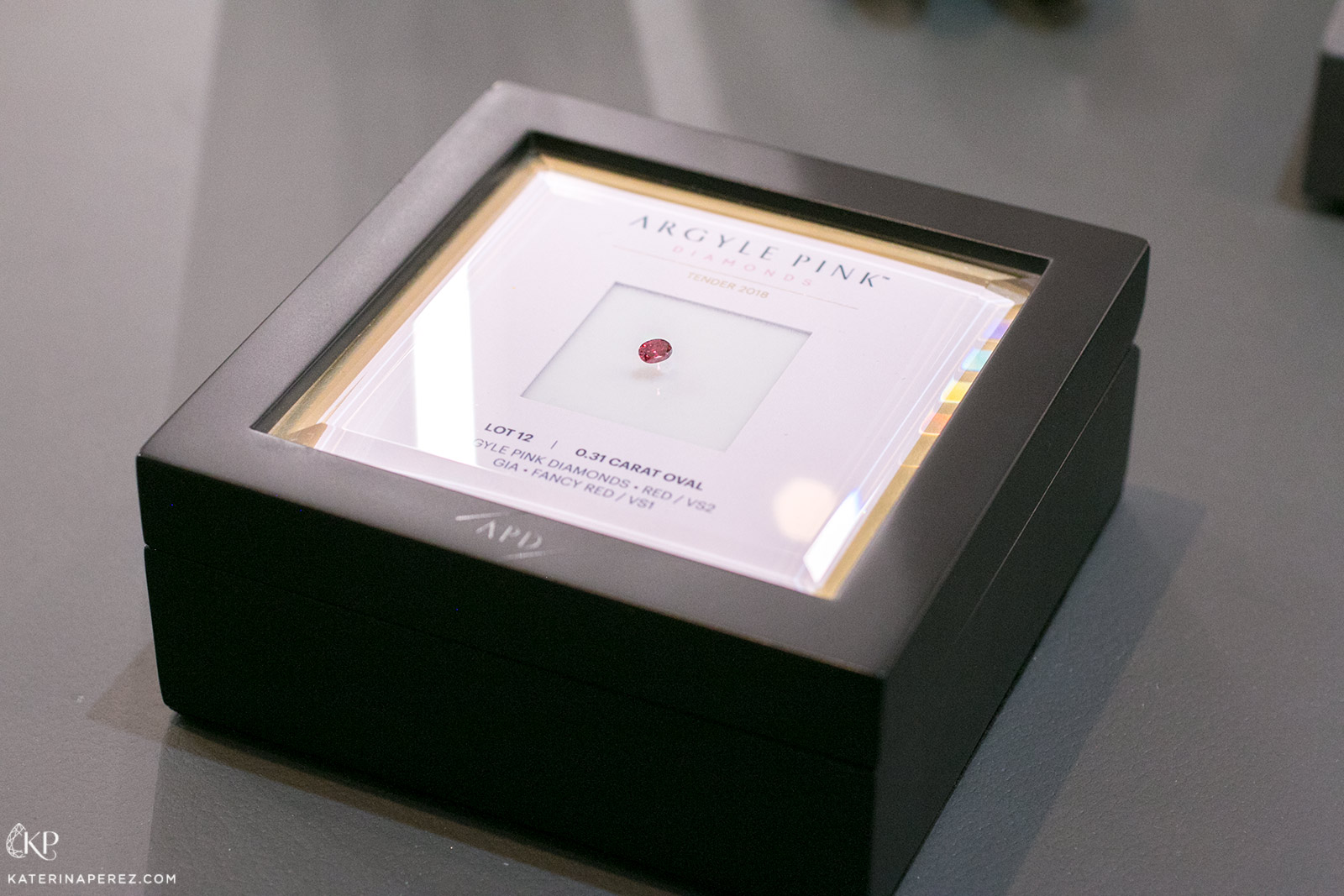 "The volumes that the London workshop [as opposed to its Australian counterpart] creates are smaller, but all of our jewellers have different talents. They create intricate embellishments, which often require working under a microscope," John tells me during our meeting at the London boutique.
Calleija currently has four designers who each exercise their own vision of beauty in their creations. Three are based in Australia, and Harrison - who has been with the company for more than 20 years - is in London. According to John, "he often goes downstairs and talks to a client who might not know what they want. He can sit and talk to them, and then while they briefly leave for lunch, he draws something up for them, even if the client's budget is £5,000". The company functions according to the same principle in Australia, making more than half its jewellery to order.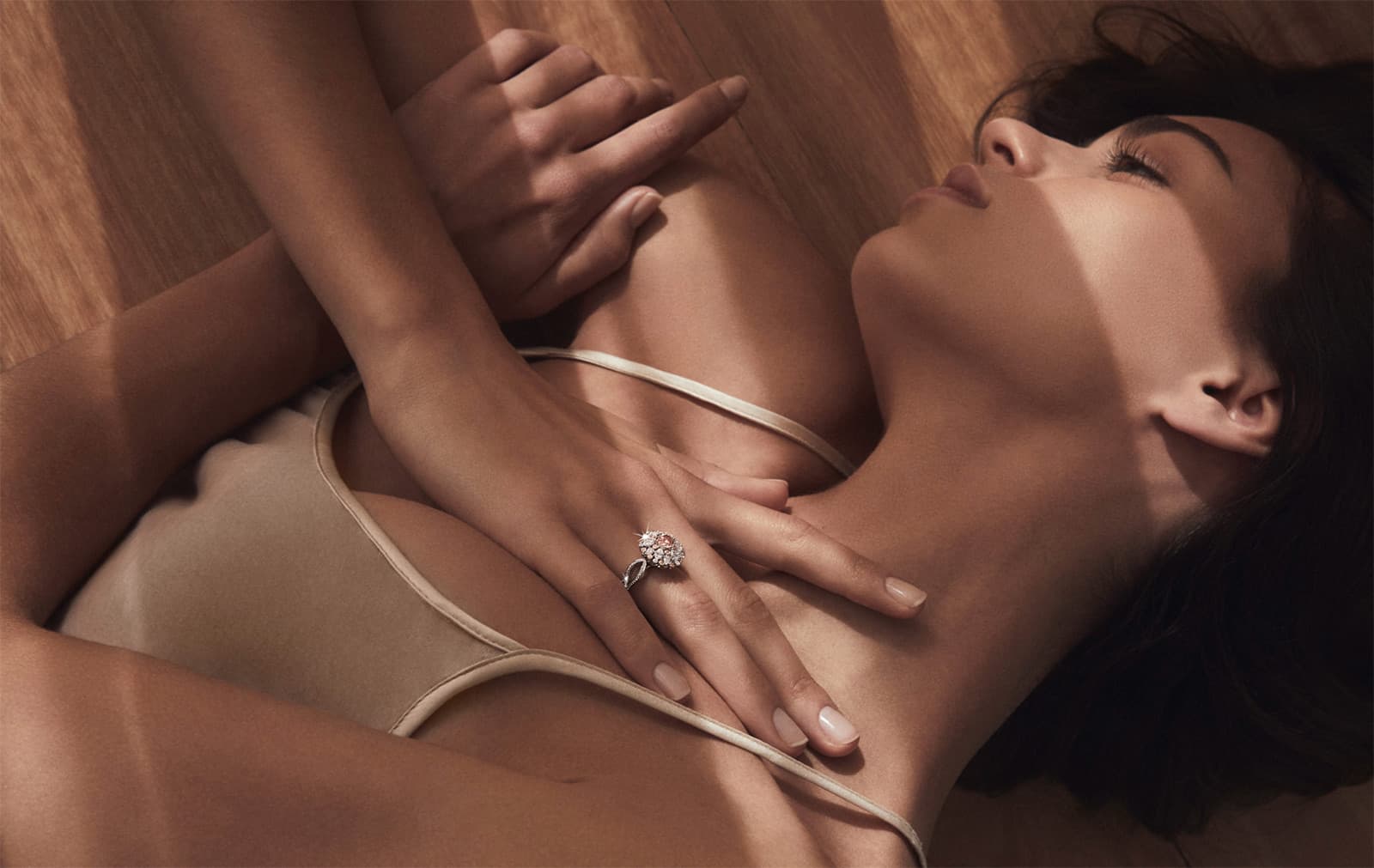 People do not come to Calleija for something ordinary. Even the simplest looking engagement ring, earrings or pendant will conceal a sophisticated gold pattern under the central diamond, an ornate design around it or embellishment on the shank, some of which do not catch the eye at first glance. Very often you will find one of the brand's trademarks - a miniature pink diamond - hidden on the inside of Calleija creations. The brand's designers and its founder believe that setting a gorgeous diamond in an ordinary mount does not allow one to display the full potential of jewellery design. This - together with rare pink, blue or the purest colourless diamonds - contributes to the birth of their masterpieces.
"We first draw our ideas on paper, and if we don't love the result then we'll never love it in real life. So only select pieces go into production and we may alter their design as we make them – those additions can change the whole flavour of the jewellery. It always makes them better," explains Harrison, while John and I look at the stud earrings he is currently working on. They are made in the shape of flowers with petals that look like fine lace, and feature the earring 'jacket', making them dramatic as well as multifunctional.
"All really beautiful jewellery is about perfect contours and balance. We have to achieve something both visually arresting and functional that will last the test of time," says John Calleija describing their approach to design. Calleija jewellery needs to be looked at from all angles - and often more than once - in order to appreciate its beauty, intricate design and unusual construction. Take for example the 'Pure Zen' ring, for which the brand received the Harpers Bazaar Australian Diamond Guild Award. At first glance, it seems quite simple: a pear-shaped diamond set in a frame of white gold and enamel, however, the piece transforms when worn. The futuristic disc is tilted downwards, holding the diamond at an angle, and making it appear to be floating.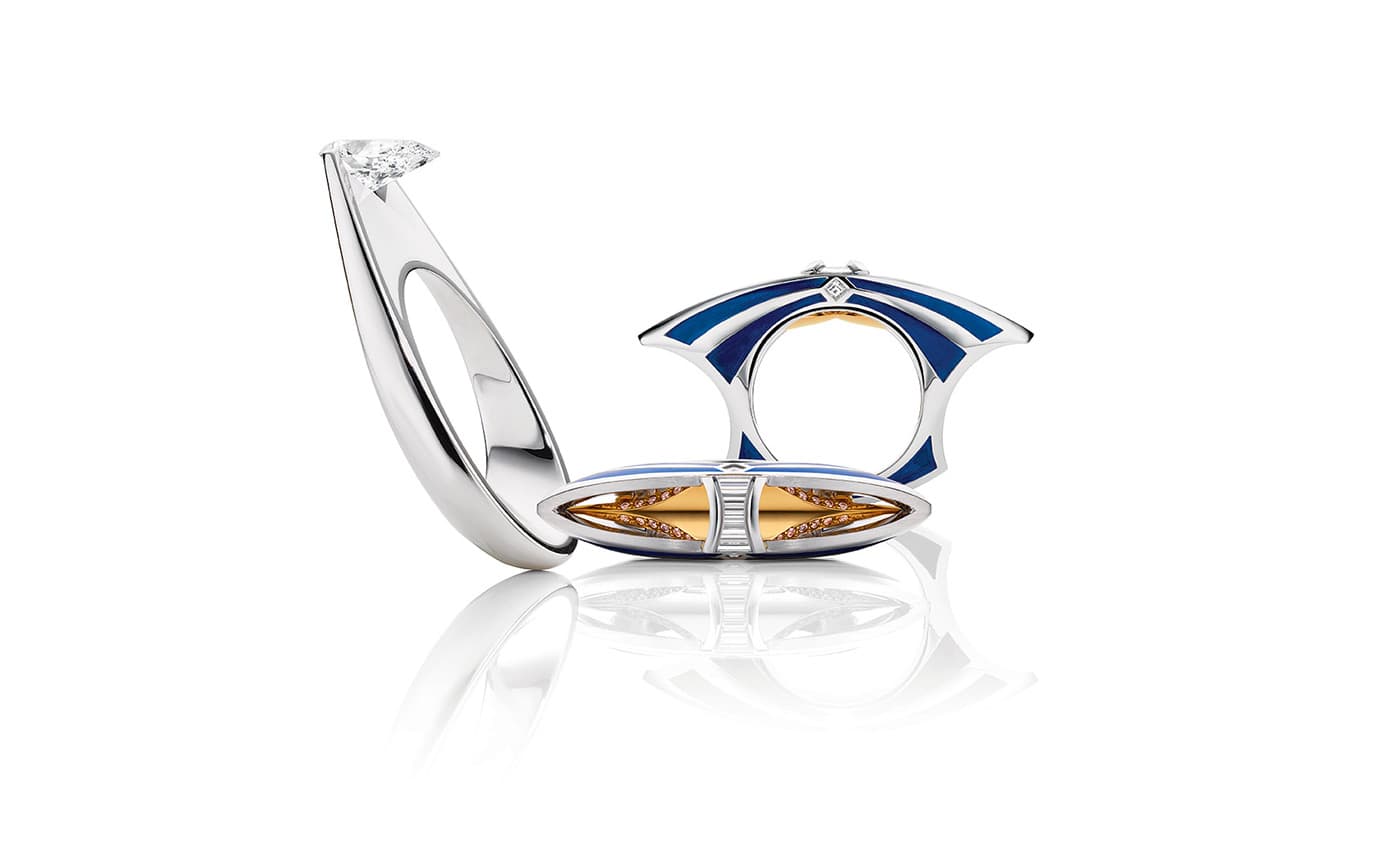 I could write endlessly about Calleija. I have yet to tell you about the other awards the brand has received, its own diamond cut known as 'Glacier', a collection on which they collaborated with British Royalty Zara Phillips, and their jewellery with coloured gemstones. But let's leave that for next time! For now, I suggest that you visit the company's website to admire even more jewellery "from Australia with love".