As you may or may not be aware, 2023 will be the 10th anniversary of KaterinaPerez.com. And while there's lots in the pipeline to celebrate this important milestone in my professional life, I mustn't forget all the special events that have taken place in this, my ninth year. The last 12 months seem to have flown by, but some occasions won't disappear from my memory anytime soon. I am pleased to share some of them with you below.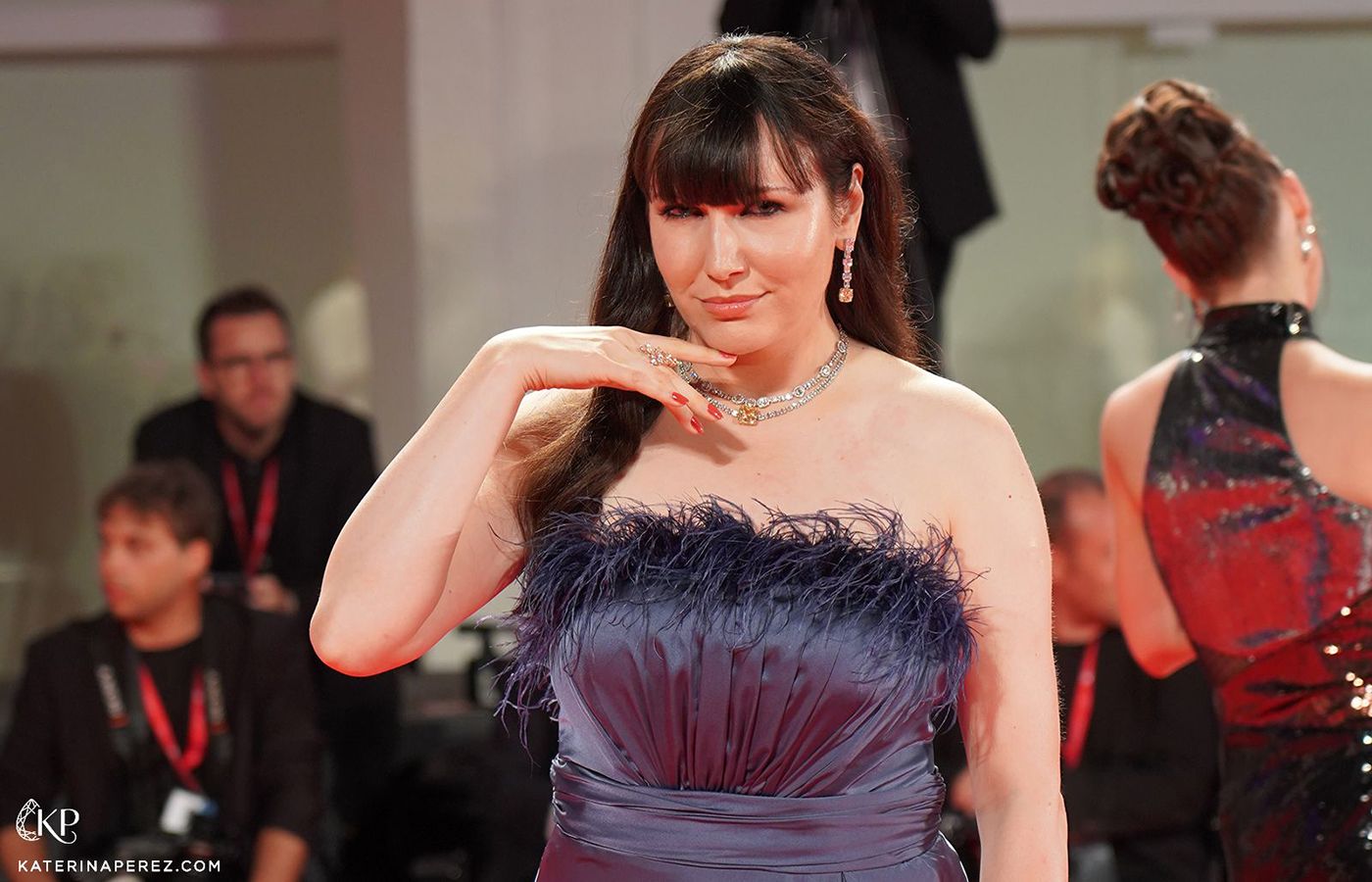 April - Birthday Journey to Colombia
International travel is a vital part of my annual calendar, but I often return to the same places time and again for exhibitions. In April, I planned an exciting excursion to Bogota, Colombia, to celebrate my birthday, meet my friend George Smith of the International Emerald Exchange (IEEX) and to visit emerald mines in the region together. On my journey, I took a deep dive into the culture surrounding emeralds in the region while also exploring the landscape of Colombia, meeting its people and visiting the emerald trading hub in Bogota. To get to the actual mine, one has to go by a helicopter which was something I was looking forward to and fearing at once. Sadly, the helicopter we had organised to visit the mine (which was a five-hour journey by road) was cancelled due to the weather, it was simply dangerous to fly with all the storms happening during the rainy season, but I chose not to be upset… it is the perfect excuse to return to Colombia in the future and try again.
July - Celebrating Constantin Wild's Milestone in Idar-Oberstein
In July, I raised a glass to Constantin Wild at a special 3-day event dedicated to the 175th anniversary of the company. The milestone celebration took place over a long weekend and was crowned by the gala night with music, performances and dance. Hundreds of the business' clients, local friends and international acquaintances gathered under the same roof to congratulate Constantin and learn more about the company journey. I have known Constantin for many years, and it was wonderful to celebrate such a momentous occasion in his family's legacy, which goes back four generations. I think the key to the brand's success is its unwavering devotion to coloured gemstones and its ability to build long-lasting relationships with other dealers, designers, and brands. It is a testament to the company's popularity that it could host such a large-scale event, and it was lovely to be invited to share in the milestone.
On the Red Carpet in Cannes and Venice
In 2022 I had not one, but two Cinderella moments! I walked the red carpet at the Cannes Film Festival in May and the 79th Annual Venice International Film Festival in September, on both occasions as a guest of Aydin Hassanzadeh of Hassanzadeh Jewellers. So this year, I wasn't writing about red carpet jewellery just from the photos seen on Getty, but I was the part of both events, draped in diamond jewellery like everyone on the red carpet. Getting dressed to the nines is exciting, but it's not the only reason I carve out time to attend such high-profile events. People from the worlds of film, fashion, beauty and other industries are regular fixtures on the red carpet. Even YouTube stars, fashion bloggers and influencers have found a home there. However, people who are passionate about jewellery and represent high jewellery craftsmanship were missing. I see attending both festivals as a way of representing our combined talents on the international stage.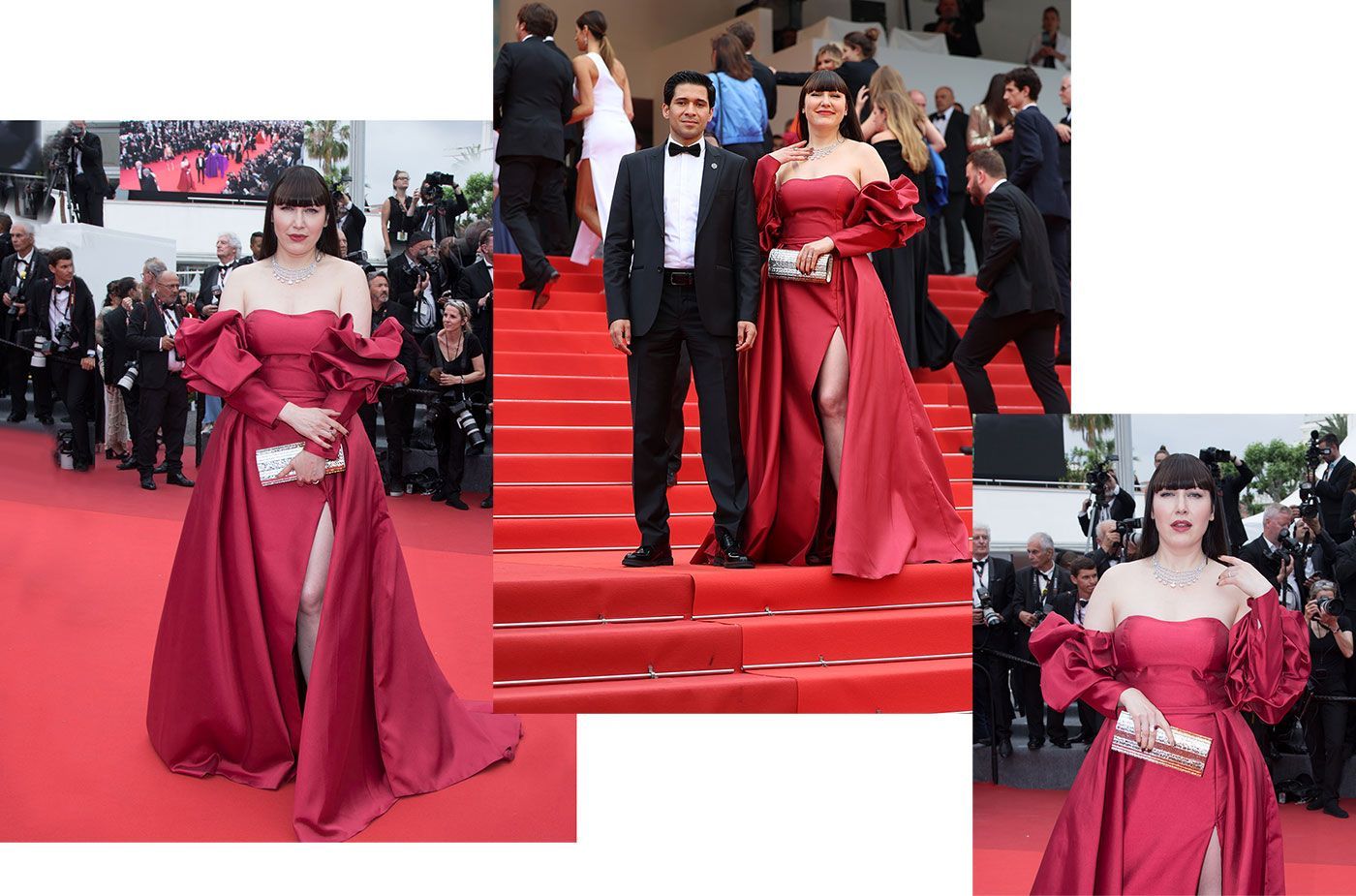 I chronicled my experiences at the Venice Film Festival in a dedicated article, including some anecdotes about getting caught in the rain, grappling for taxis and being compared to Monica Bellucci for the way I looked! Thank you to Hassanzadeh Jewellers for making my Cinderella moments come true not once but twice in a single year!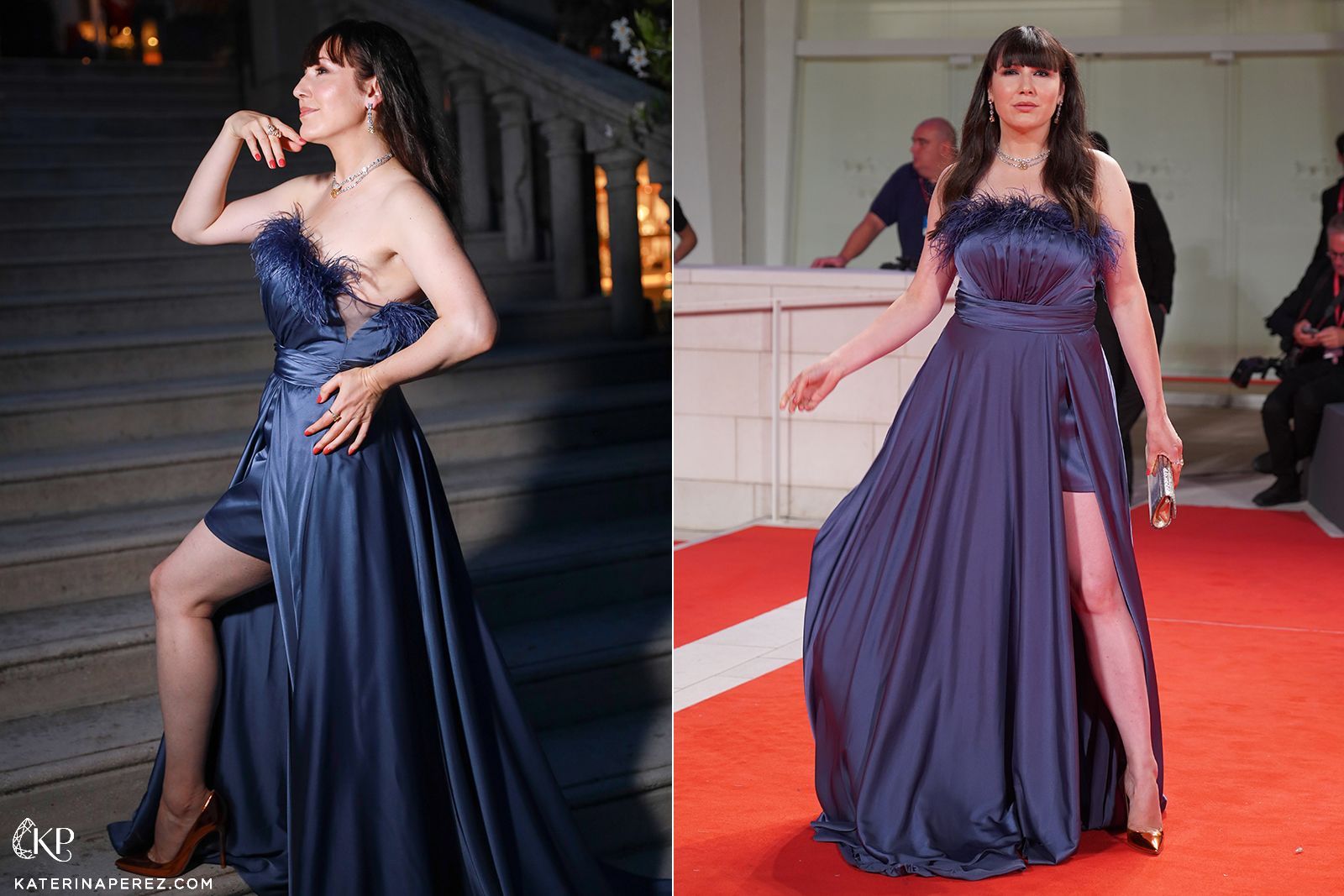 InterGem Jewellery Show
Jewellery trends never cease to fascinate me, so I was excited to lend my styling skills to a special fashion show at the InterGem trade show in Idar-Oberstein in September. I was asked to put together a catwalk, pairing clothing with fine and high jewellery from the show's exhibitors and explain why I had chosen such combinations of colours, textures and finishes. In the break between a few sets of looks, I offered a brief presentation on key trends, which was a good opportunity to discuss how some themes and motifs in jewellery are timeless, like nature and geometry. No matter how the world changes or tastes evolve, there's something about the shape of petals, ivy tendrils and streamlined shapes that will always appeal.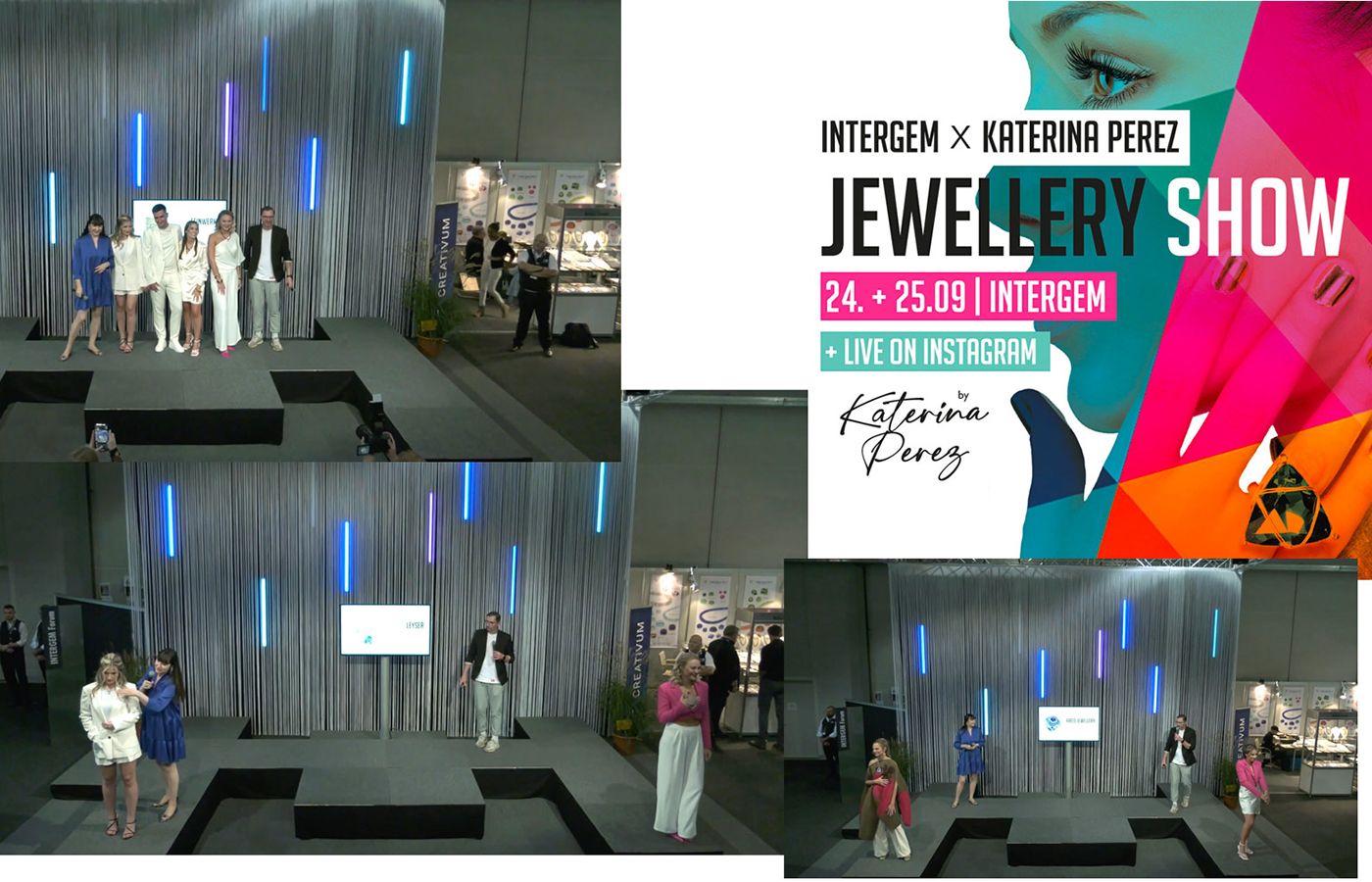 Discovering the Wondrous World of Jochen Leën in Belgium
In the autumn, I was invited to visit La Butte aux Bois – a five-star hotel with a spa and Michelin-starred restaurant owned by jeweller extraordinaire and rare gemstone specialist Jochen Leën. It is impossible not to be swayed by Jochen's enthusiasm for natural history, mineral specimens and exceptional stones, especially Paraiba tourmalines, among other rarities. His hotel is like stepping inside a luxurious temple dedicated to natural treasures… personally, I can't think of a better place for a jewellery enthusiast to call home for a few days. You can read more about my experiences at the Belgian destination here. I'd also like to mention the Hidden Odyssey exhibition concealed within the hotel. I can't recommend it enough if you've ever wondered what it's like to walk on the moon!
Panel talks at GemGenève
It is no secret that I love talking about jewellery so when the organisers of the Swiss jewellery exhibition GemGenève invited me to be a speaker at the fair, my answer was – definitely yes. In May 2022 I ran #ILOVEJEWELLERY panel talk aimed at discussing the emotional aspect of jewellery and why it has appealed to humans for centuries. Jewellery historian Vivienne Becker joined me along jewellery designer Frédéric Mané, art jeweller Antonio Seijo and personal shopper Olga Brovchuk.
In November 2022, I came back on stage with a different subject – what makes exceptional jewellery design. In this conversation, Vivienne Becker, jewellery designer Alix Dumas, Dean of Product Design - Jewellery & Accessory at HEAD David Roux-Fouillet and jewellery dealer Olivier Bachet tried to establish why some designs get much more appreciation than others, what makes a design beautiful and what generally contributes to creating exceptional jewellery.
All that's left to say is thank you to my team and to everyone who has made 2022 such a special year for me personally but also for KaterinaPerez.com, which continues to flourish and thrive. Being invited to participate in events, attend functions and travel the globe thanks to a shared passion for jewellery is something I will never take for granted. Here's to a special 2023 and some exciting 10th-anniversary celebrations!