One of the benefits of being a first-generation jeweller is having no tethers to past traditions. There's the freedom to forge a business that's entirely unique and without comparison. When I think about it, Belgian-born designer and entrepreneur Jochen Leën instantly springs to mind. Jochen does not simply design bespoke jewels, although, of course, this is his main vocation; unlike other jewellers, he has created an entire environment inspired by natural history and jewellery art in the form of his 5-star hotel with a Michelin-star restaurant and a jewellery/gem gallery. I also have to mention Jochen's great sense of humour and charisma - he told me jokingly that La Butte aux Bois is the largest jewellery boutique that someone can sleep in!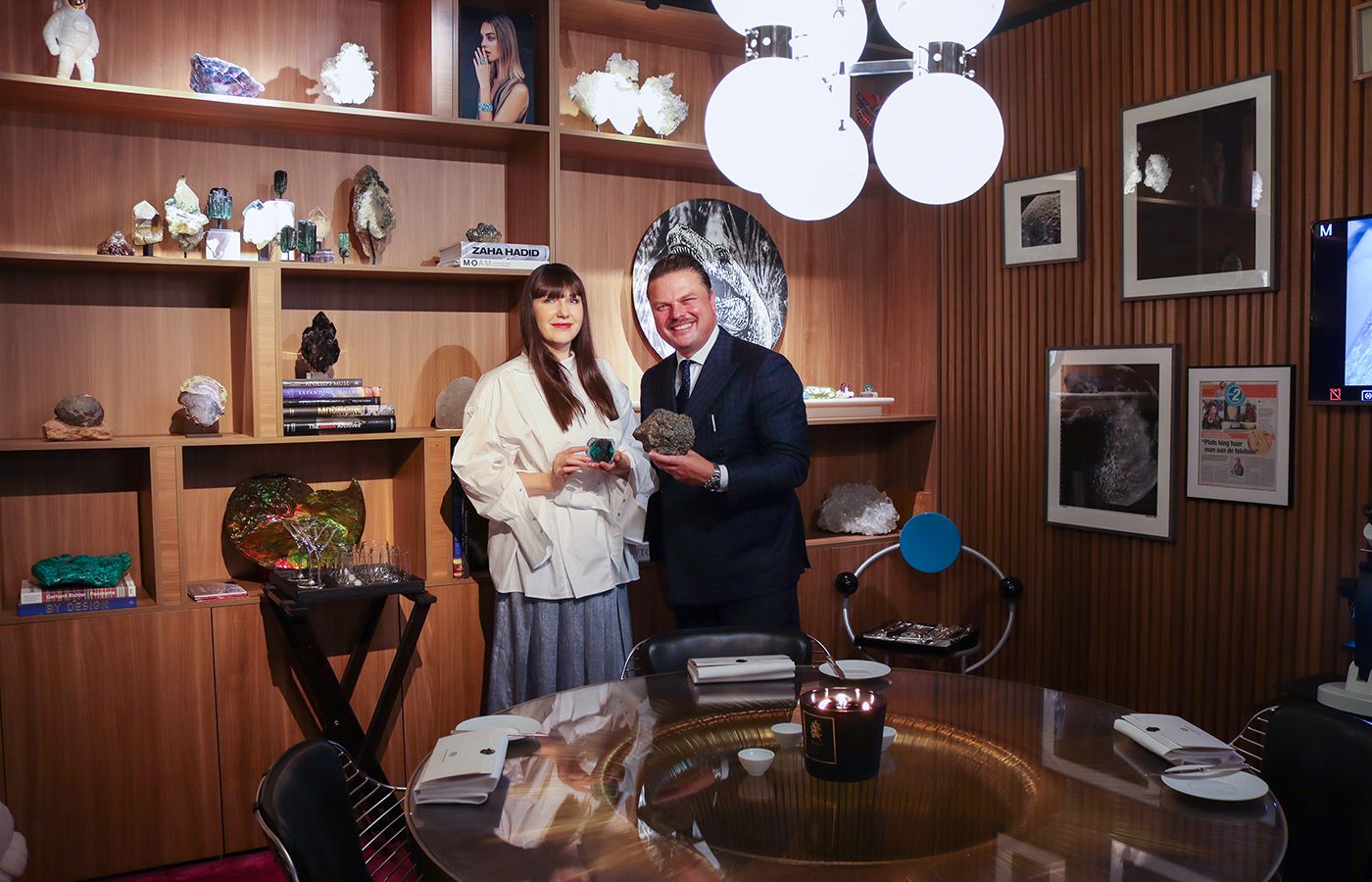 Before we go further and I will tell you about my few days discovering the world of the Belgian jeweller, let's look into his background. In 2008, Leën began promoting his own collections, and just two years later, he opened a jewellery design studio in his hometown of Lanaken. His style is big, bold and beautiful, colourful and typically infused with rare gemstones like Paraiba tourmalines, spinels, pezotaitte and very rare grandidierite. He says: "The opportunity to work with rare and often unknown material makes my brain function on another level; there are no limits in what we can realise."
In 2013, he was presented with the Handmade in Belgium (HIB) label – a badge of honour for craftsmanship in his home country. This garnered admiring glances from customers and private collectors across the world, who started using his private services to source exceptional gems. I have to admit that Jochen has always been open to unusual ways of presenting jewellery and collaborating with others. For example, in 2016 he presented the most expensive gin - Forest Dry Gin - together with the Belgian artist Liesbeth Swinnen and sommelier Jurgen Lijcops.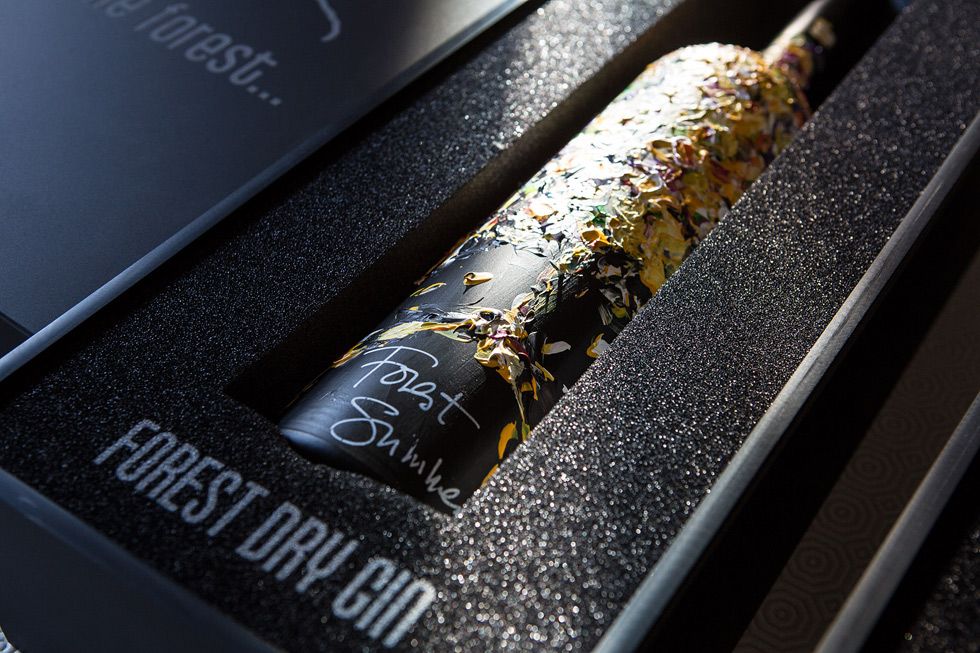 2019 was marked but another milestone when the Jochen Leën brand merged with the Granada Gallery to become a joint venture, specialising in natural history, fossils, geological rarities and mineral specimens with bases in both Antwerp and Tucson, Arizona. Now, the Granada Gallery leases single objects to museums and venues around the world and hosts its own exhibitions to inspire mineralogical curiosity.
The Gallery's latest exhibition is taking place at another of Leën's ventures, La Butte Aux Bois Hotel. Think of this as a five-star hotel and hub for jewellery, gemstones and natural history all in one! In which hotel will you be able to see dinosaur bones or sculptures made of fine sand by mother nature herself? These curiosities, gemstone minerals and artistic jewellery prints you will be able to see in the main hall of the hotel. However, there is also a secret exhibition that one can discover by invitation, titled Hidden Odyssey.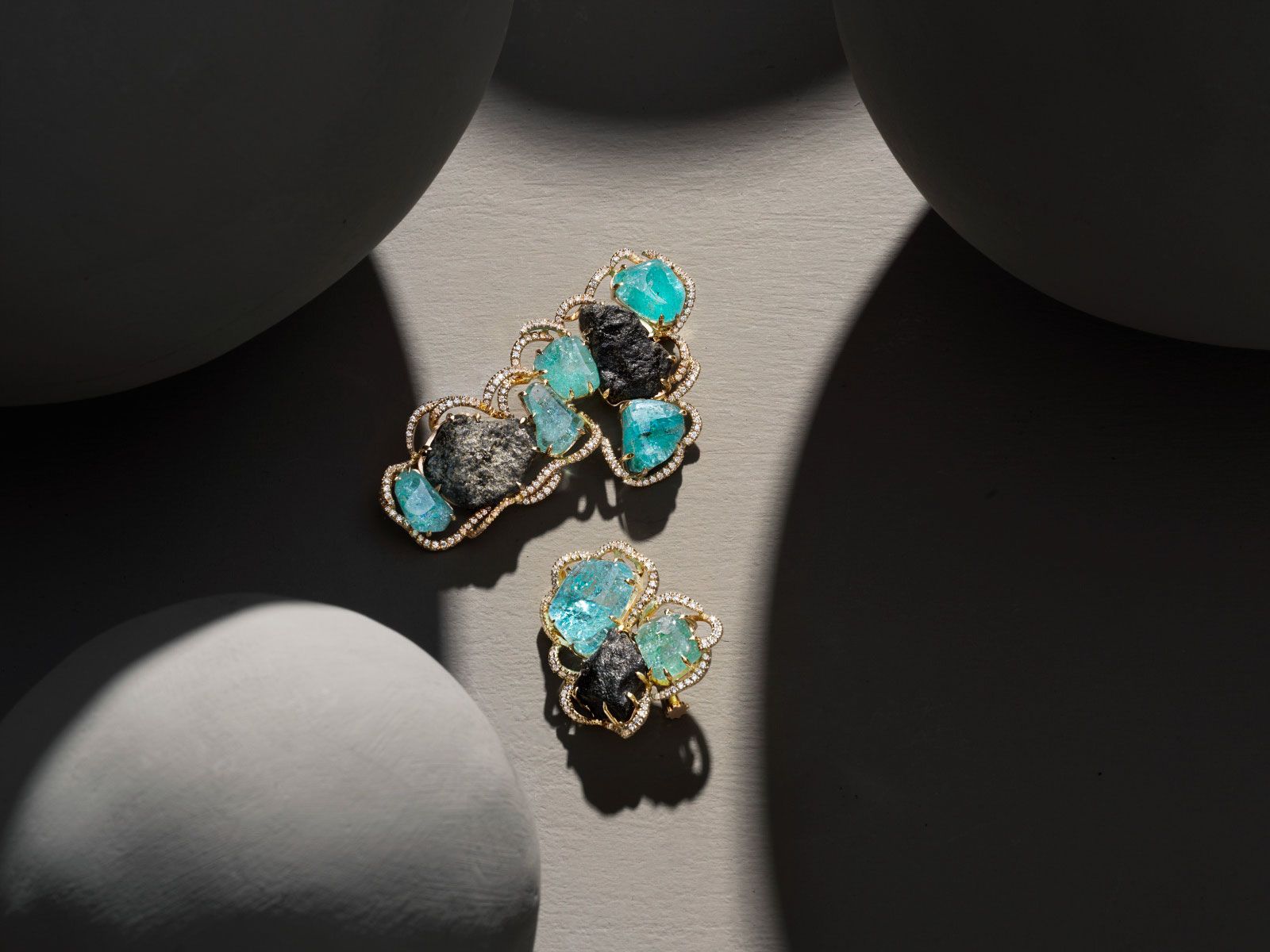 Leën says: "I think we can all agree that the Moon is a dreamy place, and I am a big dreamer in general!" So he thought – why not reconstruct the landing site of Apollo 11, but on Earth instead of the Moon? And just like that, he started to work on a hidden gallery in the basement that was finished within three months and features a reconstructed surface of the moon opposite a landed spaceship. A special seating area inspired by the surface of the Moon is where Jochen can host private dinners with his jewellery clients. But that's not it! "Hidden Odyssey is a 400 square metre lunar landscape with an educational [area] in a moon crater. It shows the rarest meteorites on planet Earth," Leën explains. There are also specimens from the Moon, Mars and unknown planets on display in what he describes as a "hidden environment". The project also involves different experience rooms, like a space box showing a rare fluorescent meteorite."
All this excitement is part of a broader strategy that seeks to combine educational retail environments with experience-based hospitality. Imagine an interactive and immersive theatre performance filled with gemstones, fossils and meteorites, and you're halfway toward understanding the goal! For example, Granada Gallery is behind a private dining venue, a two Michelin Star restaurant and a one Michelin Star restaurant, which Leën describes as being "surrounded by crystals". Another restaurant – Moonstone – is set to open in November 2022.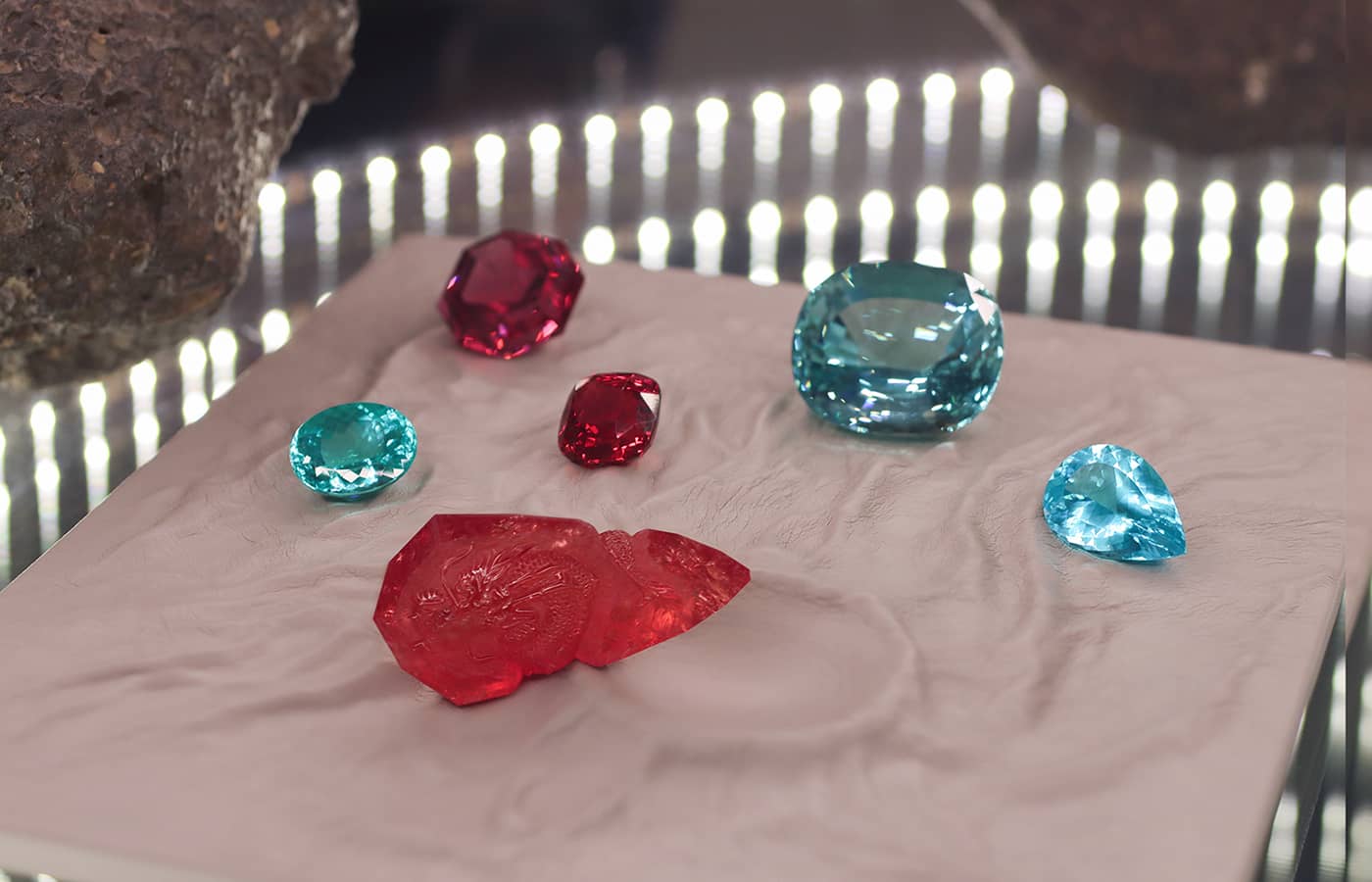 "Combining hospitality, gems, and jewellery is a unique way of exhibiting and bringing more knowledge to our guests and clients," he explains. "Hospitality is a fine art, and we like to bring the wow factor into it. Our in-house experts can take you to the Moon, tell you more about space, and educate you in gemstones and minerals, all while having a Michelin Star dinner after an in-house massage."
To date, the Granada Group has six restaurants, two hotels, one wellness centre, several galleries and retail premises with nearly 300 members of staff. I don't know many others whose jewellery careers have progressed in this way! Looking ahead, Leën is always excited about the return of the Tucson Gem Show, which he describes as his "favourite time of year". Granada Gallery will be back in Arizona in January 2023, presenting rare objects and welcoming all to take a closer look.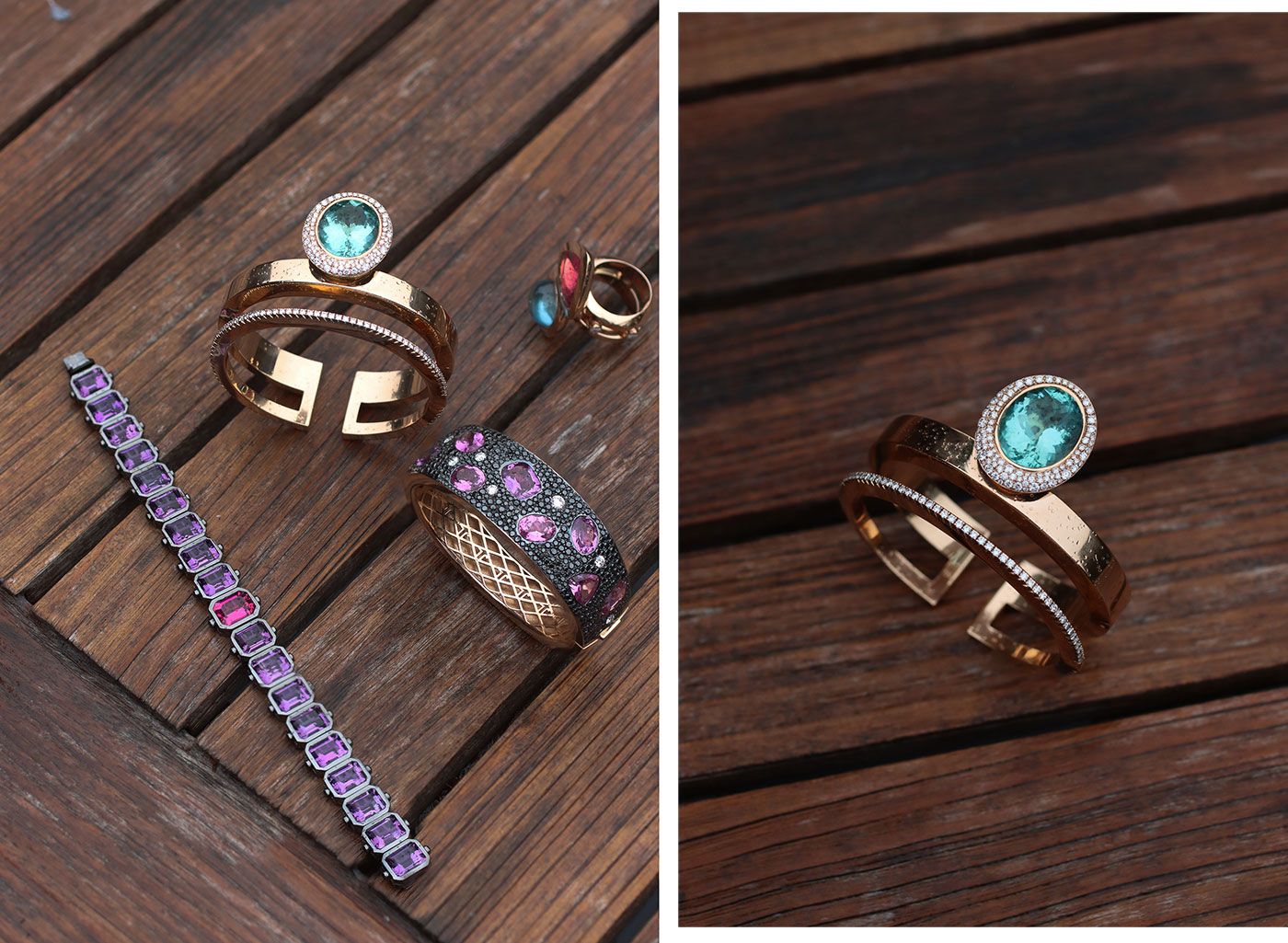 As for the Jochen Leën jewellery brand, there's plenty to be excited about. He's currently working on a collector's box featuring a grandidierite bracelet, a pezotaitte bracelet, and a Paraiba tourmaline bracelet. This trio represents perhaps the rarest and most coveted gems on the planet, so I can't wait to see the results. Elsewhere, an ammolite jewellery collection is in production. This is another rare material derived from fossilised ammonite shells that are around 70 million years old. It's found in extremely limited quantities in Alberta, Canada, and is notoriously difficult to mine because of its fragility.
One thing is for certain, with Jochen Leën, there is always something new and exciting around the corner. If you need a sensory gemstone experience, there's now a place to go and remarkable things to see. You will find La Butte Aux Bois located at Paalsteenlaan 90, 3620 Lanaken, Belgium. Find out more and book your stay via the website.