Today I want to talk about some collectible gemstones and those who discovered them for jewellery collections. For them, finding only one specimen of their favourite gem was not enough, so these designers and brands have managed to achieve something incredible: they have created whole collections of jewellery inspired by one unique rare stone.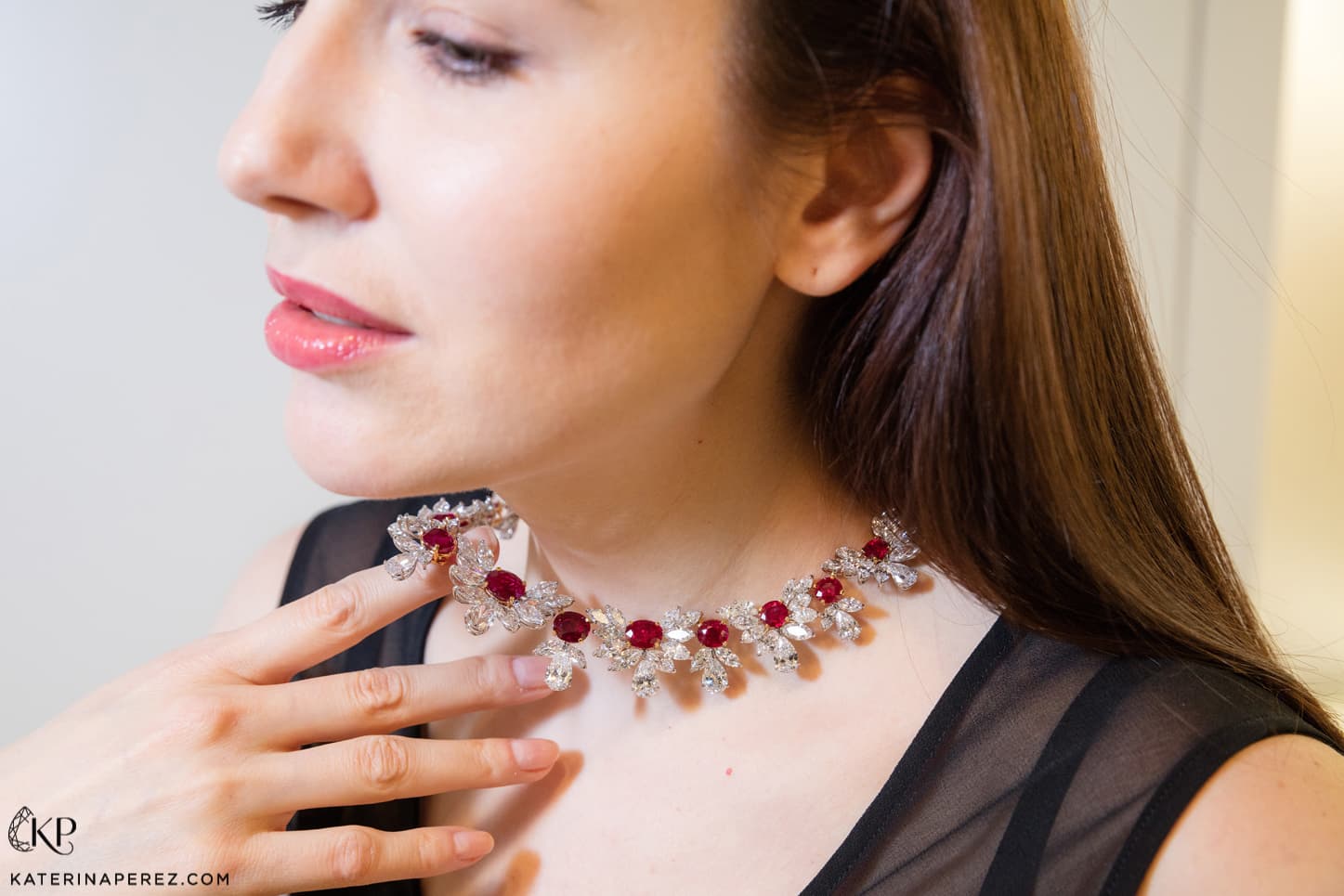 I would like to start with Ravi Lunia from Faidee whose passion for "pigeon's blood" Burmese rubies is inherited from three previous generations of jewellers. Just imagine: over the centuries, every member of the family has been putting aside the best specimens of mined minerals, stone by stone, so that, one day, they could present an incredible collection of fire red gems to the world embodied in individual pieces of jewellery. Not all Faidee creations are up for sale, some of them will only be shown at select exhibitions and events.
Faidee is currently the only jewellery company that specialises in creating jewellery with Burmese rubies. This is what Ravi Lunia has to say about his beloved stone: "The Ratnaraj Burmese ruby, the king of precious stones, is a dream, a passion, a constant struggle with nature, an endless pursuit for the perfect crystal with the highest possible carat weight. Having a unique Burmese ruby has become the dream of every connoisseur of precious stones, even if it is almost impossible to realise. For us at Faidee, this is the pursuit of excellence".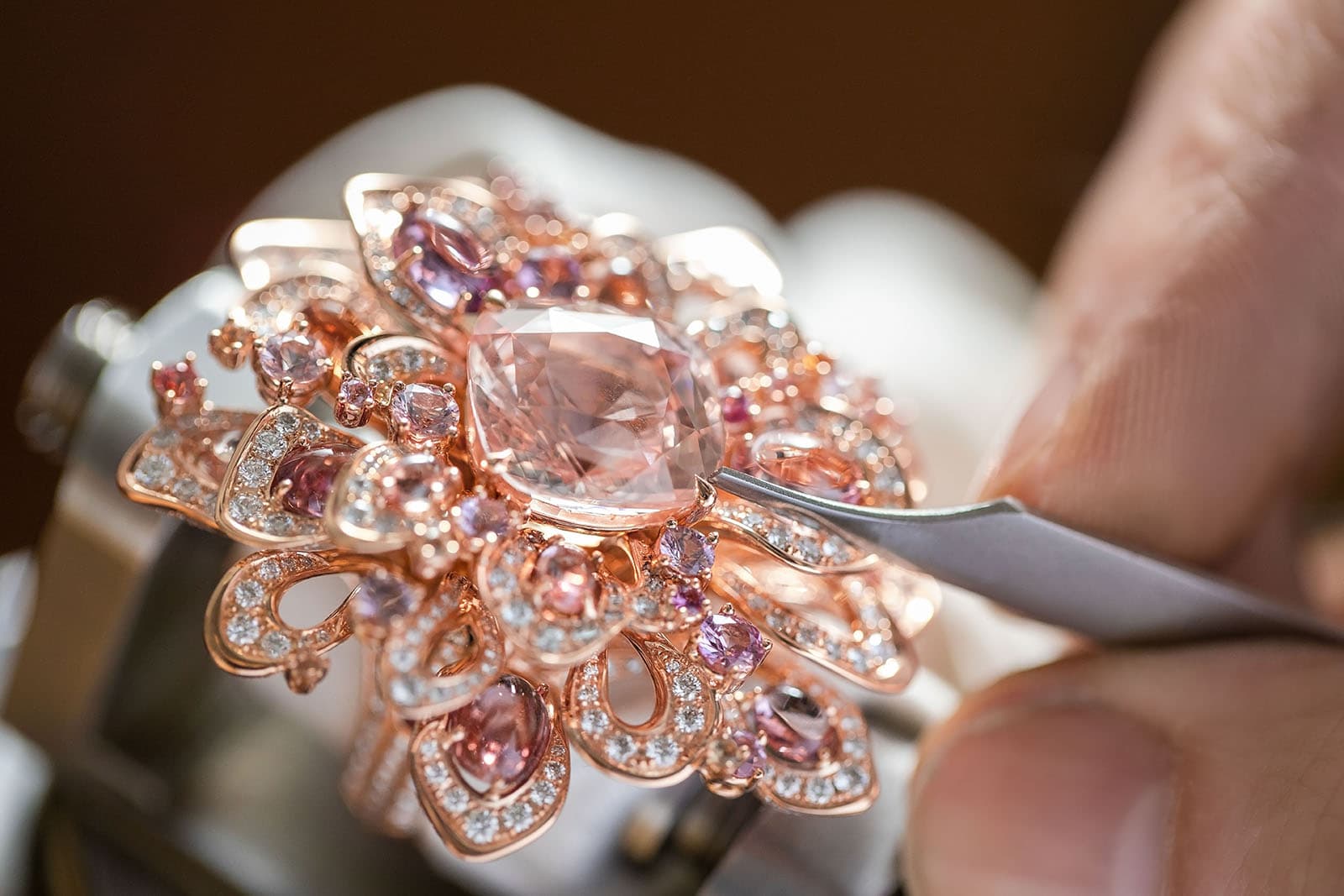 Another corundum that is highly sought after by collectors due to its infrequent appearance in nature and unique colour, combining pink and orange shades at the same time, is the Padparadscha sapphire. For the first time in the history of jewellery, a whole collection featuring this rare stone was created by Gübelin. Called Aurora, it includes several varieties of rings, necklaces, earrings and bracelets with multi-coloured sapphires and diamonds that act as an "accompaniment" to the Padparadscha in the centre.
Raphael Gübelin talks about his favourite stone in the following terms: "To me, the Padparadscha sapphire is a gemstone in a league of its own. The romantic, soft pink-orange or orange-pink hues are stunning; they remind me of a sunrise in Sri Lanka. The combination of these two colours fascinates me deeply. This extremely sought-after variety of fancy coloured sapphire is known exclusively under its own name: Padparadscha, derived from the Singhalese "padma raga" meaning "lotus-coloured". In contrast to other gems, we are looking for a medium to light saturation that characterises the Padparadscha."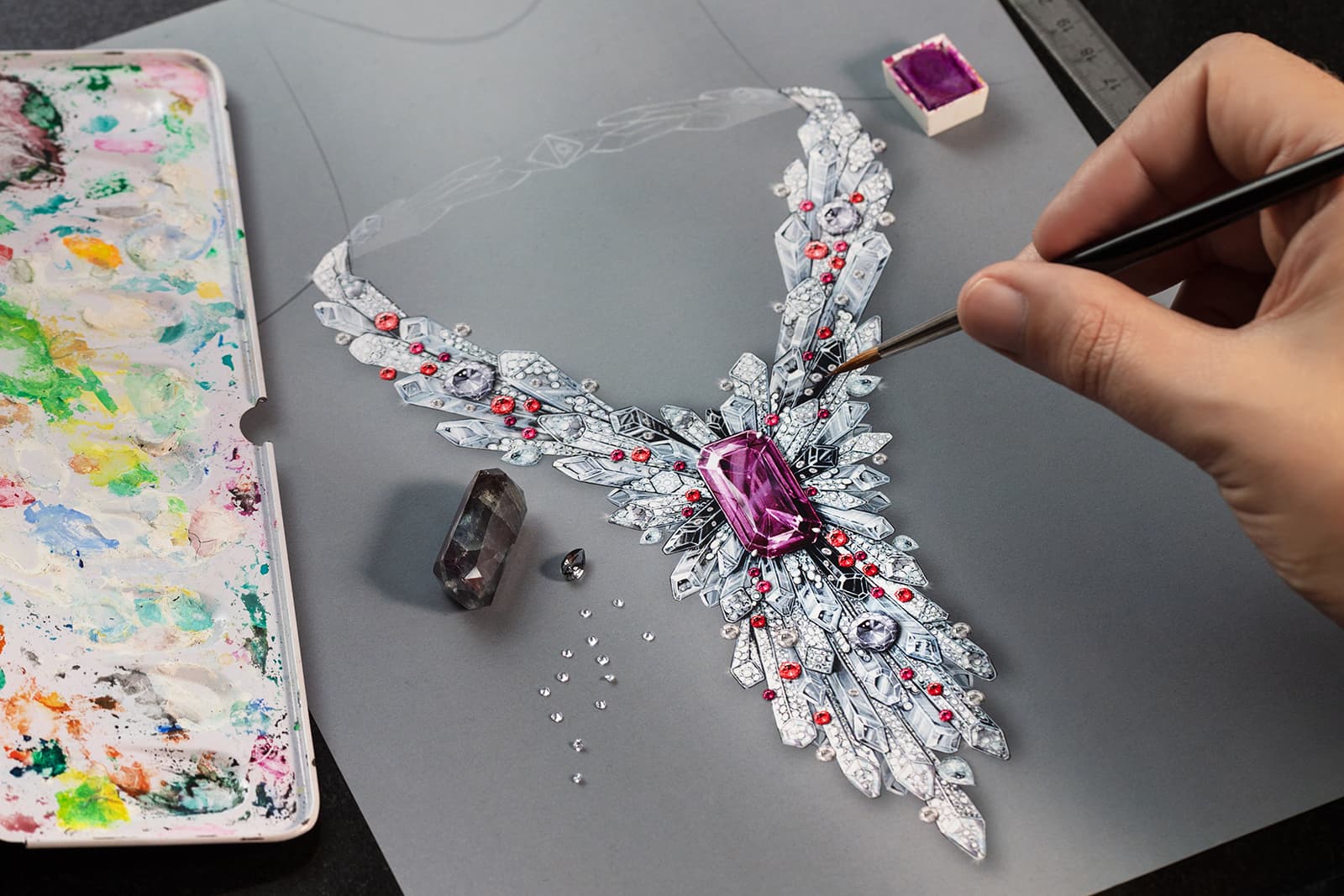 Co-founder of Rubeus Milano Viktor Bondarenko, meanwhile, fell under the spell of the Ural alexandrite and released a collection of jewellery called Imperial featuring this rare mineral. It would seem that alexandrite is more common as once thought but nowadays most of it is mined in Madagascar; if you pay close attention to the stones that are mined in Russia, especially those that are over 5 carats, you will understand that such specimens are beyond rare. And Victor achieved something unimaginable - rare chrysoberyls in a one-of-a-kind necklace, earrings, bracelet and rings range from 2.52 carats to an outstanding 69.37 carats. "I am enchanted by the mystery of alexandrites, rare gemstones that are not just to be shown off. They epitomise the beauty of nature for connoisseurs, collectors and those who admire nature's wonders!" Victor tells me.
Belgian jeweller Jochen Leën entirely prefers tourmalines, especially the rare Paraiba variety. With this stone, he produced not only luxurious jewels but also the most expensive gin in the world, created together with the alcohol company Skully Gin.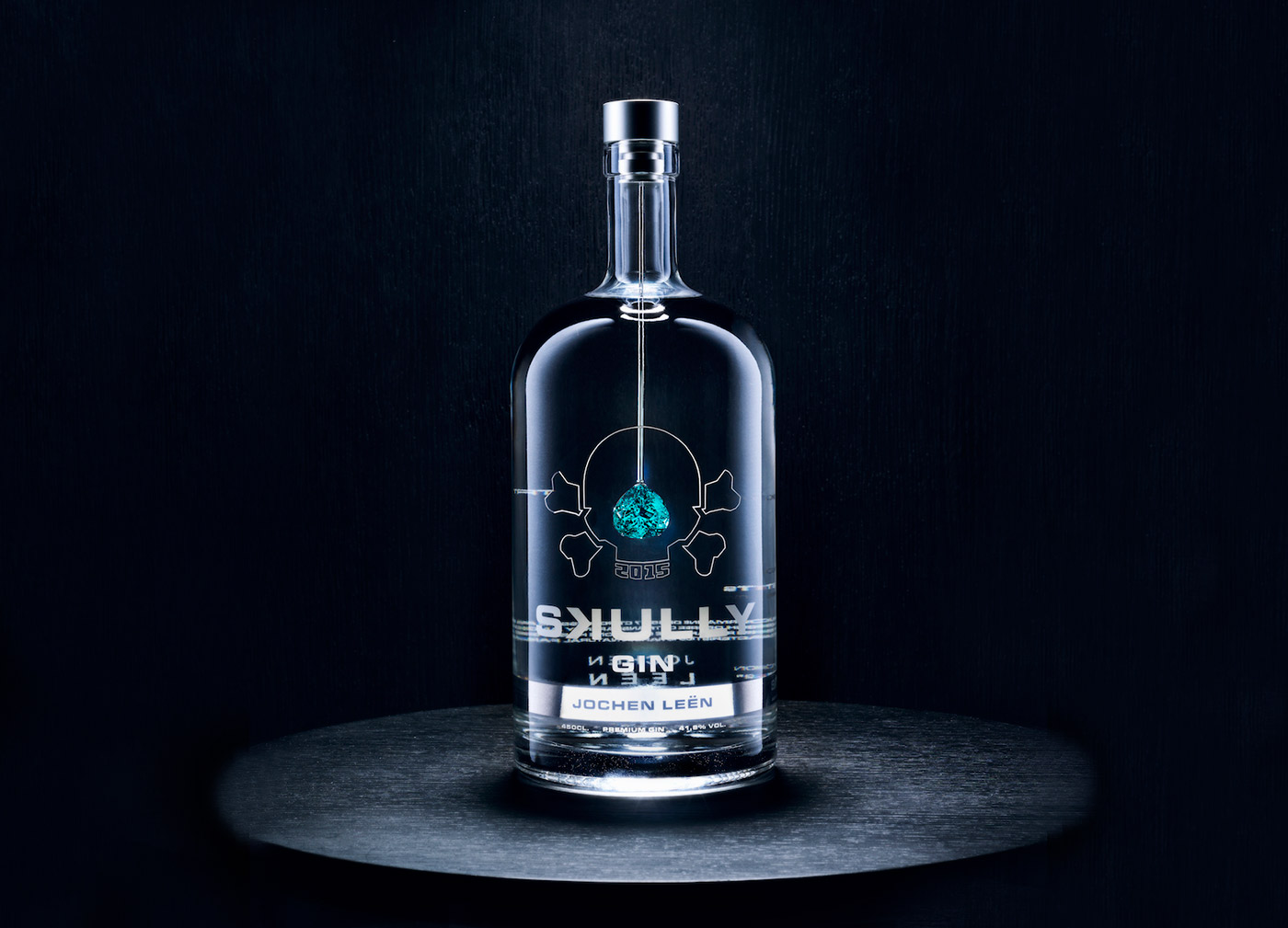 "One thing that fascinates me in general is the beauty and balanced proportions of things. That is why Paraiba tourmaline, with its unusual electric colour, fascinates me the most. I only choose gems that are cut to perfection with proportions that make them pleasing to the eye. Paraiba tourmalines are vibrant, simply mesmerising, and make us dream of the most beautiful places by the beach," muses Jochen Leen.
Vladislav Yavorskyy, founder of IVY New York, is enamoured with spinel, a gem over which the ruby has cast a long shadow. Now an integral part of many high jewellery collections at renown maisons, its wide colour palette includes rare collectibles such as mahenge and cobalt spinel.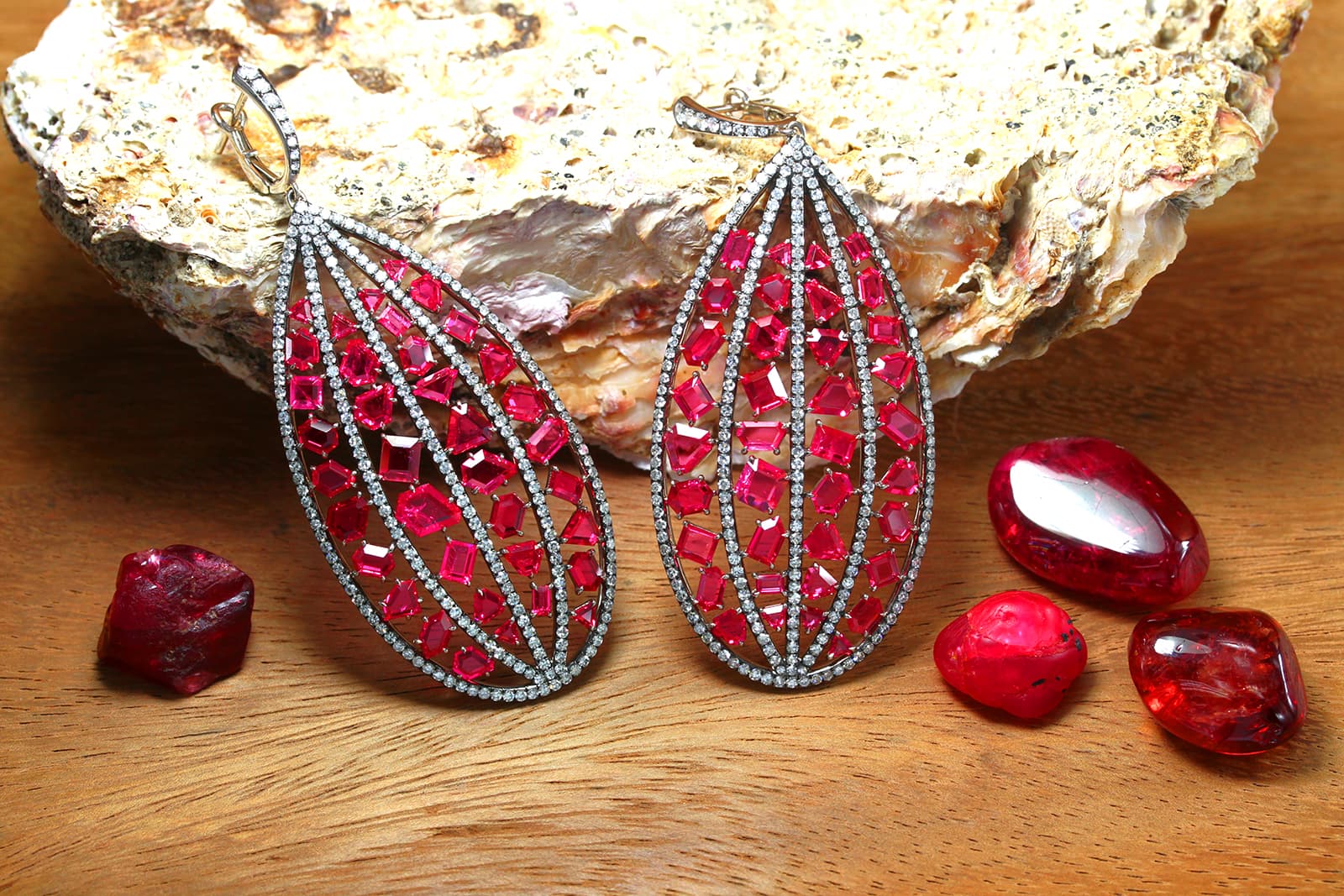 This is what Vladislav has to say about his favourite gemstone: "I was dreaming of the perfect red stone: crystal-clear, sparkling and big, and I found it in red spinel. I was dreaming of perfect blue and I found cobalt spinel, the rarest in the world. It is the most rewarding natural material for gem cutting and boasts and unrivalled palette of colours and sizes for fine jewellery, from pink and lilac to blue and grey. Spinel offers a timeless investment and its provenance is regal. It is all about spinel, the queen of gems. In any lighting, with every facet, spinel is always a surprise and a delight."
Historically, over the course of many centuries, the Big Four gems - diamonds, rubies, sapphires and emeralds - were considered the most valuable. However, over the past few decades, there has been an evolution, and to some extent even a revolution, in the world of precious stones, the result of which has been the elevation of new precious coloured gemstones.