Vhernier jewels are not just precious adornments, but wearable objects of fine art – each piece boasts impeccably defined lines and possesses immaculate proportions. The idiosyncratic minimalist style of the brand's jewellery has already won over the hearts of women in 25 countries around the globe, where Vhernier is sold in both stand-alone and multi-brand boutiques. One of the brand's flagship stores was opened in London at the end of 2017, in the exclusive Mayfair district at 4 Burlington Gardens.
The current owner of the company is the Traglio family with Carlo Traglio once being merely an admirer of the jewellery Vhernier created. It was in the late 90s that he first learned of the brand's existence at the Baselworld jewellery and watch exhibition, and he then fell in love with the company's unique style - eventually acquiring it in a deal that would be the genesis of Vhernier's international renown. Carlo himself had been entranced by the beauty of jewellery since the age of six, when he discovered his mother's collection. After growing up and joining the family business, he fittingly became an avid collector of both jewellery and works of art.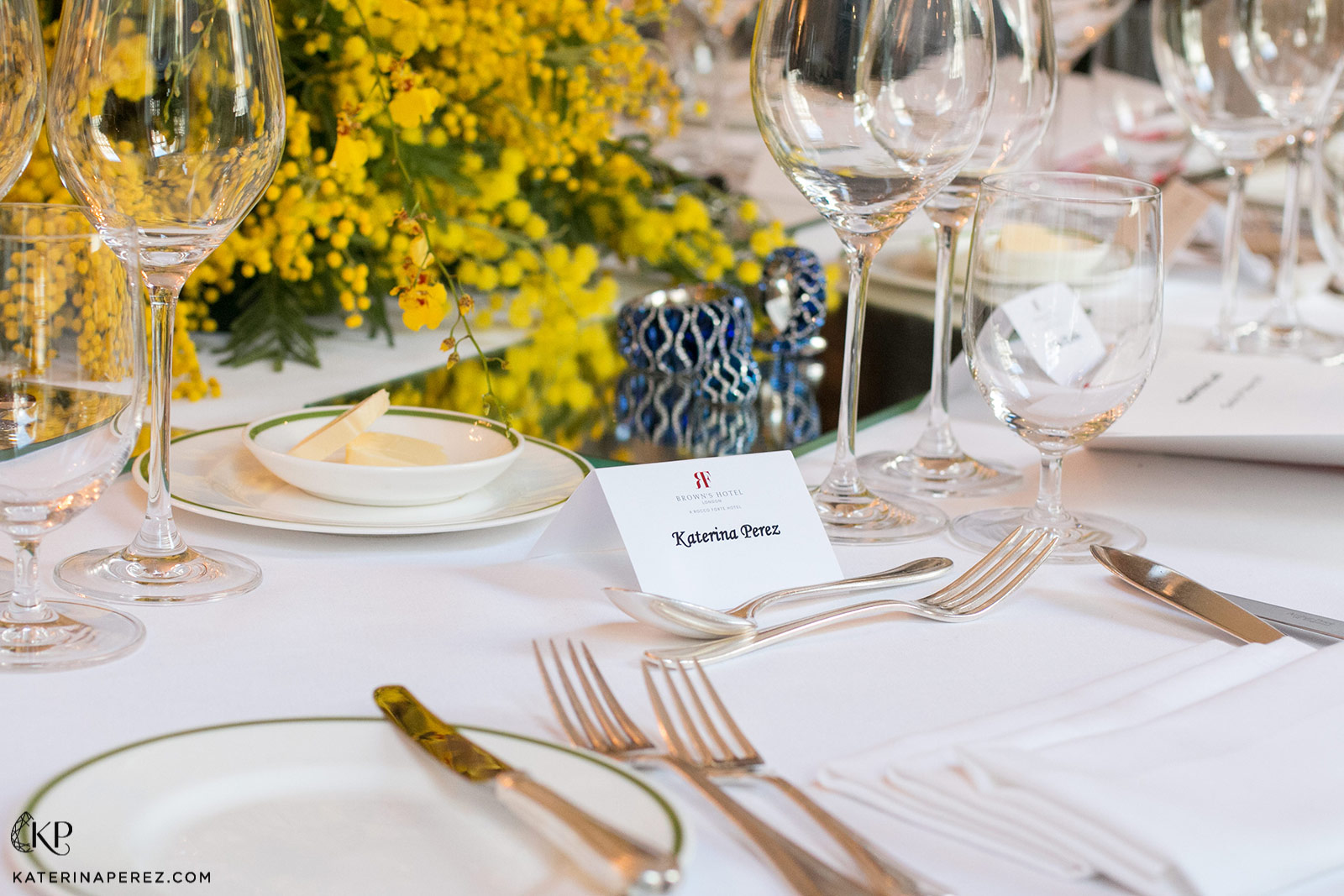 Before Carlo and his brother Maurizio came to own the brand, Vhernier was unknown to the general public. It was founded in 1984 by Angela Camurati - who is still an integral part of the company and now holds the position of Head of Design and Production. Prior to Vhernier, Camurati had worked many years in the jewellery field and with different companies, absorbing an aesthetic approach that combined jewellery with art and architecture. Since the very beginning the Vhernier jewels turned out to be far more sculptural and striking than those available on the mass market at the time.
Colour, volume and simplicity of form have been constant elements in the brand's pieces ever since. By the 1990s, almost no one other than Vhernier was working with such a bold approach to design. Breaking new ground in this way meant that it took some time for the brand to receive the recognition it deserved: at first, Vhernier was noticed only by jewellers, art experts and collectors visiting the Baselworld exhibition, but gradually the characterful jewellery began to catch the eye of consumers. Now, after more than 30 years since brand's foundation, things have changed dramatically: Vhernier, faithful to its original vision of creating contemporary jewellery, different from anything else, has achieved worldwide fame with loyal fans all over the world, many of whom have a whole collection of the Italian jeweller's pieces.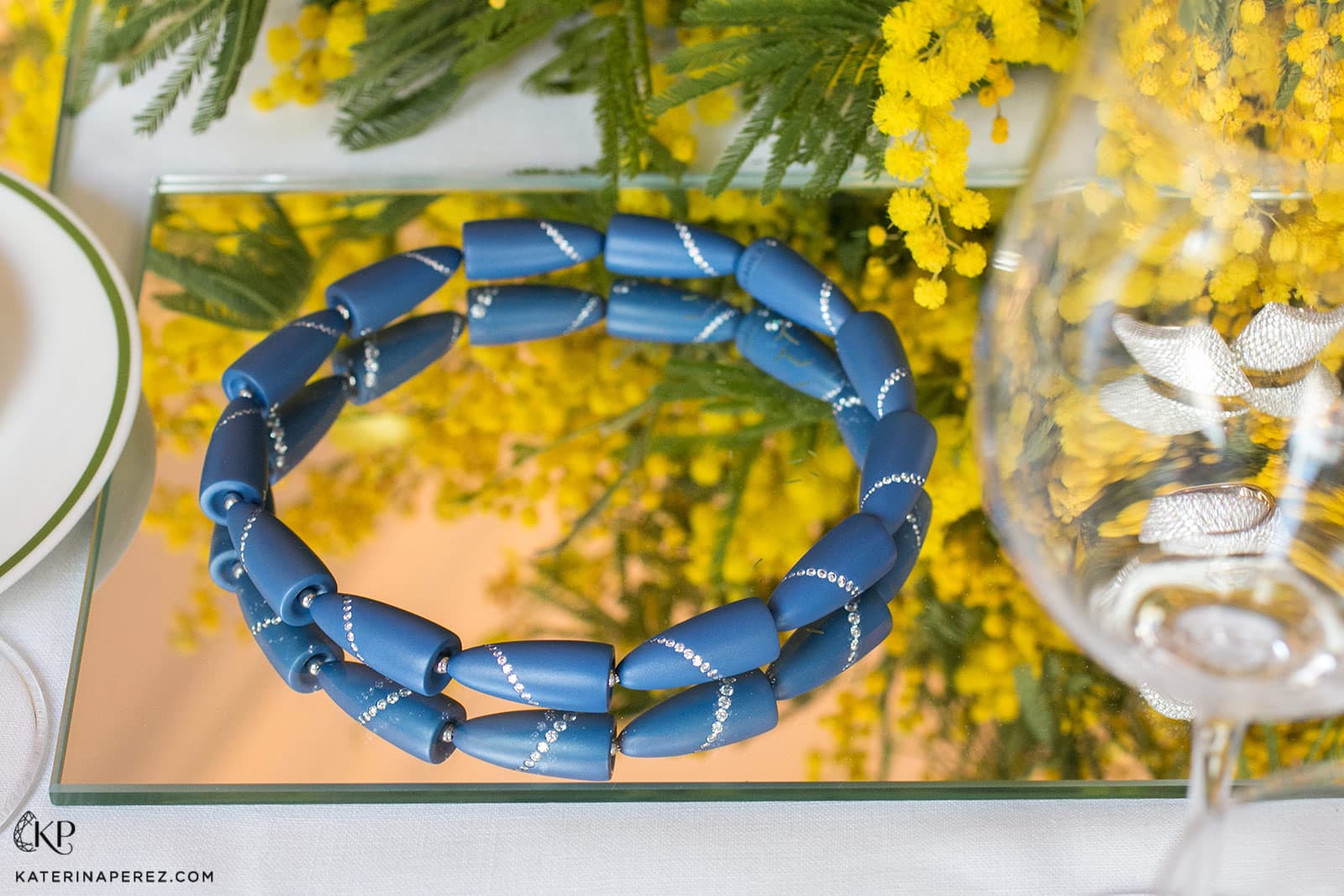 But let's return to the celebration of this special occasion. Before lunch the guests had the opportunity to try on the jewellery from a variety of collections – starting with the iconic 'Pirouette' ring, before moving onto 'Abbraccio' and 'Eclisse,' and ending with limited edition bracelets and necklaces from the 'Blue Velvet' collection crafted in titanium and diamonds. Most guests spent a lot of the time trying on all earrings, necklaces and rings, enchanted by the stories Isabella Traglio was delivering on each piece - how they've been conceived, how they're made, how to wear them; they enjoyed it so much so that the lunch got delayed! I overheard several guests comment on how comfortable the jewellery was to wear – whether on their ears or on their fingers, and in spite of the large size of the various pieces'.
It is this ergonomic quality – the comfort of Vhernier jewellery – that I can't help but underline. Vhernier creates wearable works of art from gold and precious stones, rather than just beautiful jewellery; sometimes, precious materials are matched with unusual ones such as titanium, aluminium, ebony, jet or varieties of opal such as cacholong. The Vhernier brand also deserves appreciation for the manner in which they are working – all jewels are only and exclusively hand crafted – and in which they are constantly innovating: one recent example of this is their new gem setting technique called 'Eyeliner Pave,' which adds sensuality and drama to their classic diamond pavé or the signature method of layering thin slices of gemstones under rock crystal - 'Transparenze'. It was for exactly this kind of ability to think in profoundly new ways that Vhernier received their 2019 Town & Country award for 'Innovator of the Year'.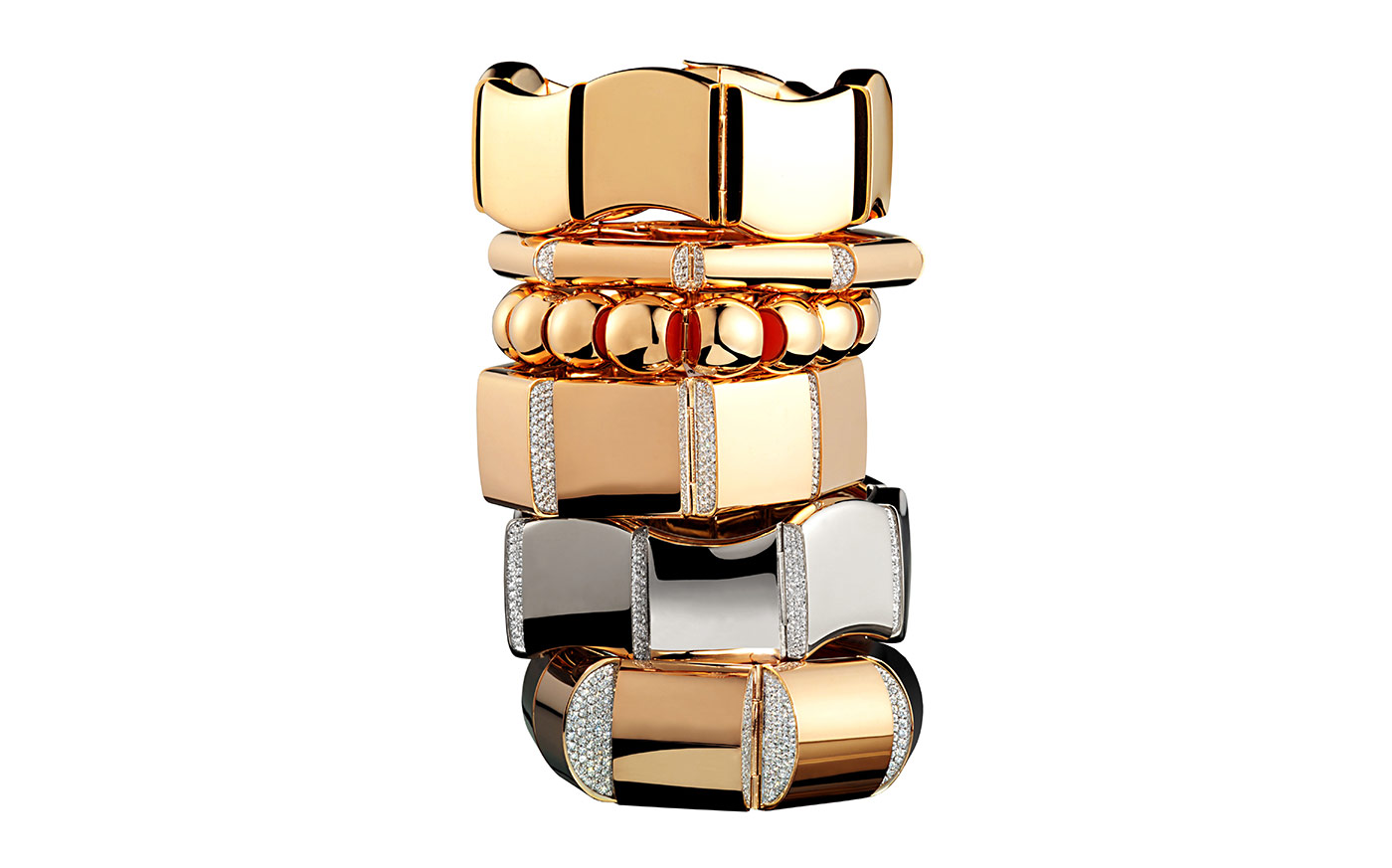 It can be more labour intensive to create laconic but impeccable work than it is to develop complex design with a host of decorative details. When I think about Vhernier jewellery, I immediately recall the quote of the famous French writer Antoine de Saint-Exupery: "A designer knows he has achieved perfection not when there is nothing left to add, but when there is nothing left to take away".