Sapphires, tourmalines, spessartines, spinels, garnets, rubellites, tanzanites, tsavorites, demantoid garnets, rubies, Paraiba tourmalines... dark green, midnight blue, mint green, royal blue, lilac, violet, purple, pale pink, deep red, orange, turquoise, blue metallic... These are the glorious gems that feature in the Color Queen collection, which comprises 10 vibrant rings.
"Colour is a separate world, a universe governed by certain rules: primary, secondary, additional, rich, contrasting, harmonious, tint... It's an entire ecosystem that is mysterious and unknown to beginners, but so familiar to artists," says Laure-Isabelle Mellerio, the brand's current president and artistic director.
Founded in 1613, MELLERIO is France's last remaining independent, family-owned high jewellery Maison. Now at the brand's helm, Laure-Isabelle Mellerio strives to give her work an authentic and modern look.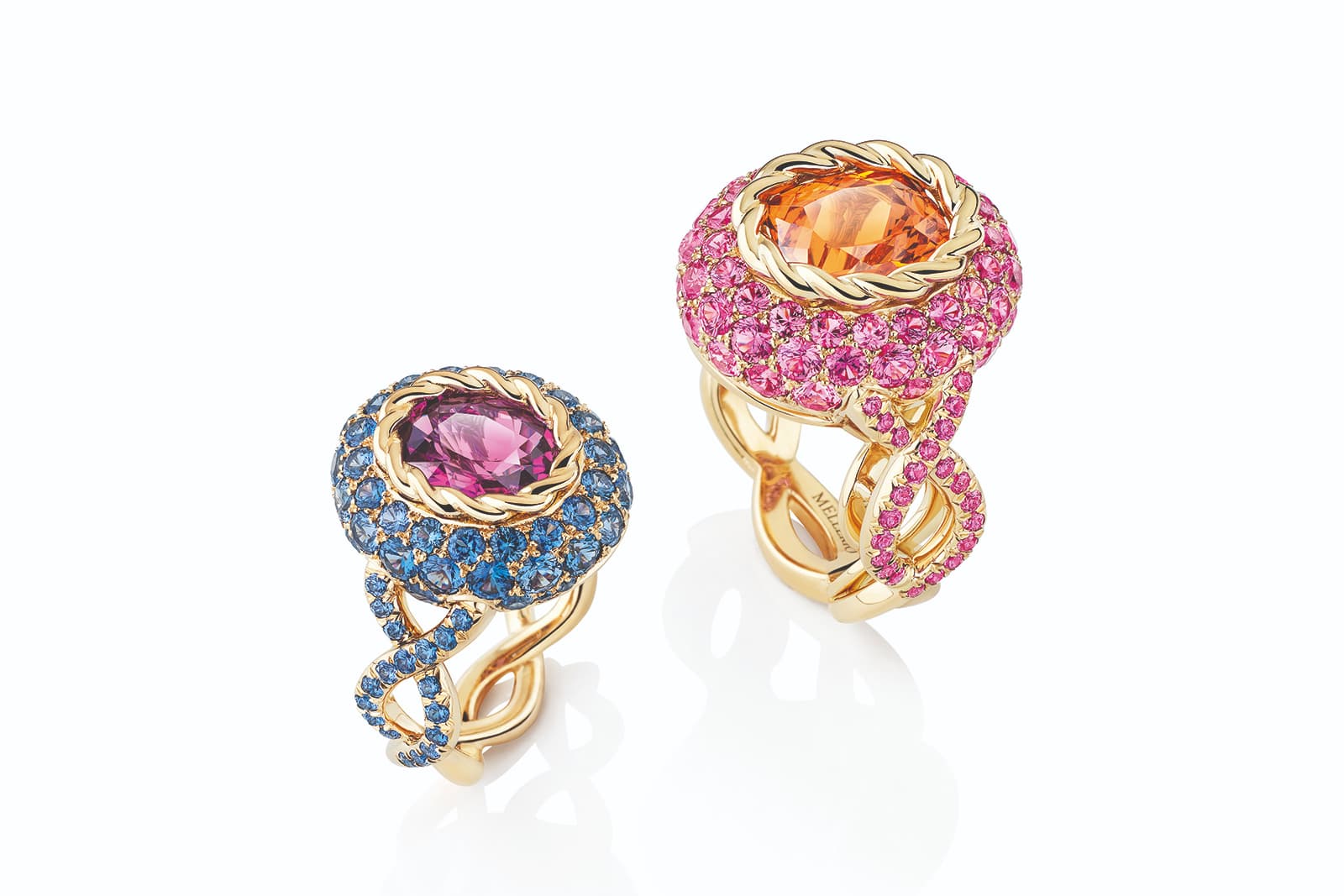 Her passion for colour and contrast, which has underpinned all her creations for the Maison since 2016, stems partly from her training as an interior designer and, more specifically, from her experience at David Hicks. The idea of mixing colours in decor was something she first conceived in the early 1980s; the concept was adeptly applied to fashion by Yves Saint Laurent, who described colour as "one of the raw materials".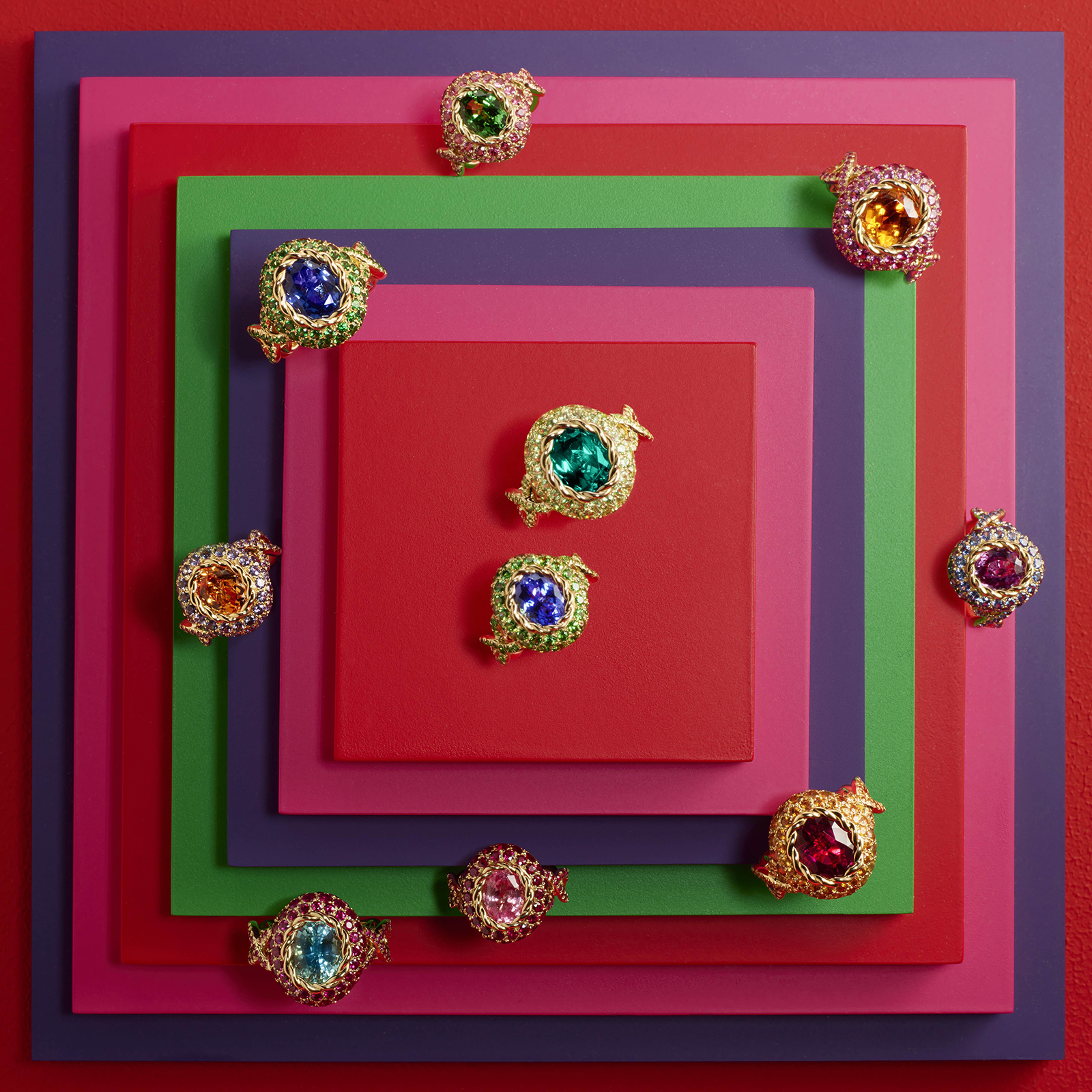 Laure-Isabelle Mellerio has created 10 colour palettes from 20 different precious stones, sometimes contrasting and competing, other times masking and revealing each other. For example, to accompany the 3.10 carat purple tanzanite stone in the Blue Velvet ring, she opted for a green demantoid garnet with a yellow tint that complements the purple. Meanwhile, in the Pink Cadillac ring, a 2.22 carat Madagascan Padparadscha sapphire is surrounded by bright fuchsia rubies. But what I like the most is the cosy combination of a 4.67 carat indicolite tourmaline with soft menthol-coloured garnets in the Green Light ring.
"Each colour combination, enlivened by the yellow gold setting, lends a different energy to the ring," comments Laure-Isabelle Mellerio.
By the way, about the setting: the same volumetric shape was chosen for all them, one that is dictated by Mellerio's favourite personal piece of jewellery, her mother's ring, which has thin lines of precious metal strewn with tsavorites and entwined with sapphires. It consistently receives compliments, so Mellerio decided to reimagine the same design and colours in different shades for her collection. The result is a range of rings in which a large central stone seems to be buried in a pavé of smaller ones. Each appears to be kept afloat thanks to a golden rope that outlines the oval of the main stone.
All 10 combinations have something in common: they are imbued with joy, optimism and brightness, a great symbiosis that will come in handy in any life situation!