However, Albert Boghossian and the jewellery house's creative director, Edmond Chin, decided to go even further and in their new collection Les Merveilles they have set diamonds and rubies in a way that has never been seen before.
"Designing jewellery is like painting with light. Since gold interferes with light reflection, we work hard to find new ways of weaving the stones together with minimal metal intervention,"says Albert Boghossian.
And this is what expresses the jewellery House's philosophy – Boghossian tries to use as little gold or platinum as possible with the goal of lightening the weight of the jewellery and drawing attention first and foremost to the fantastic gemstones they use. In the jeweller's opinion, metal's role is simply to provide support to precious stones and not serve as an element of design, therefore in the Merveilles collection you will only see a very small amount of gold.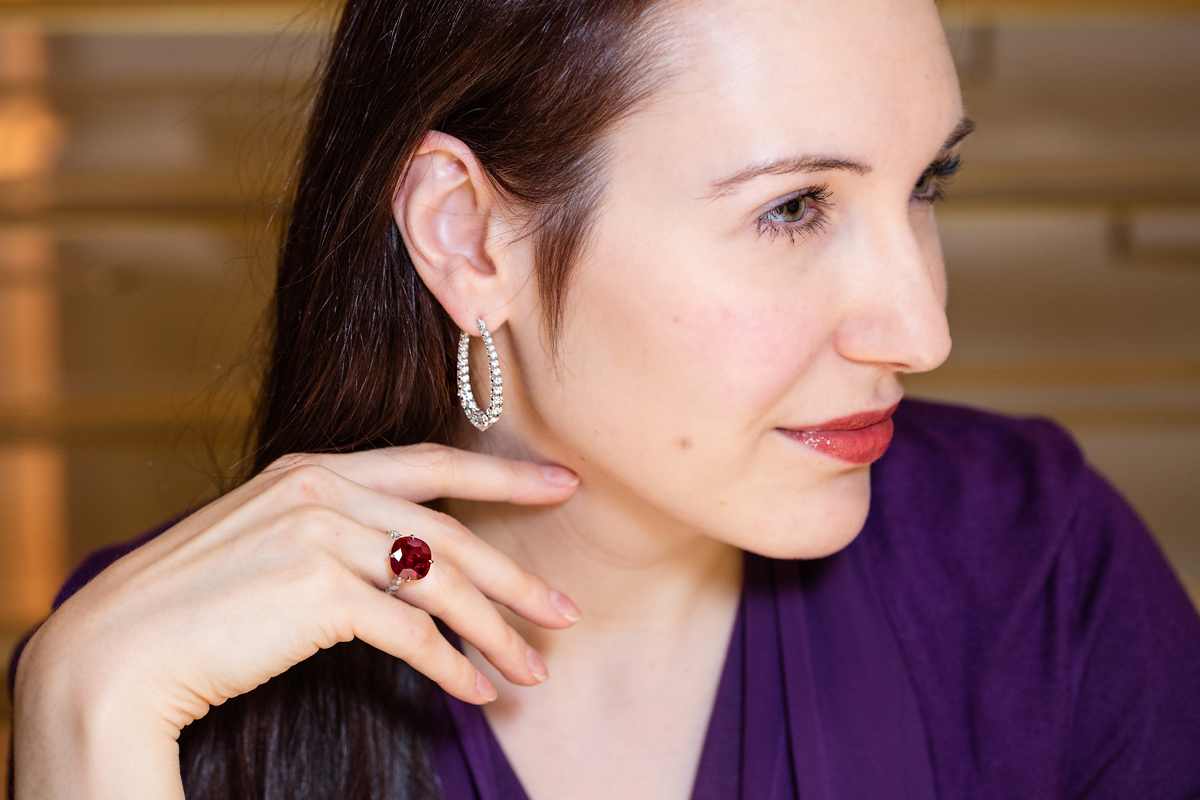 The new pieces feature round-cut diamonds that are arranged on four sides one on top of the other, and barely touching each other by the girdle, they weave together into a braid. Such an arrangement of stones allows light to penetrate inside with ease and enhances the shine of the diamonds, rubies and sapphires. If you don't look too closely it can seem that the earrings and necklace only consist of a myriad of glittering gems. They stream around the central stones of the necklace, form the hoop shape of earrings and create an exquisite mount for the Padparadscha sapphire, Paraiba tourmaline and pink diamond on the rings.
The hero piece of the upcoming collection is a pair of elegant 'creoles' (hoop) earrings that come in two sizes. Their classic shape is interpreted in a fresh and glamorous way making their elongated form complementary for any facial shape. The diamonds that embellish these exquisite earrings sparkle so intensely that they disperse magnificent light all around the wearer.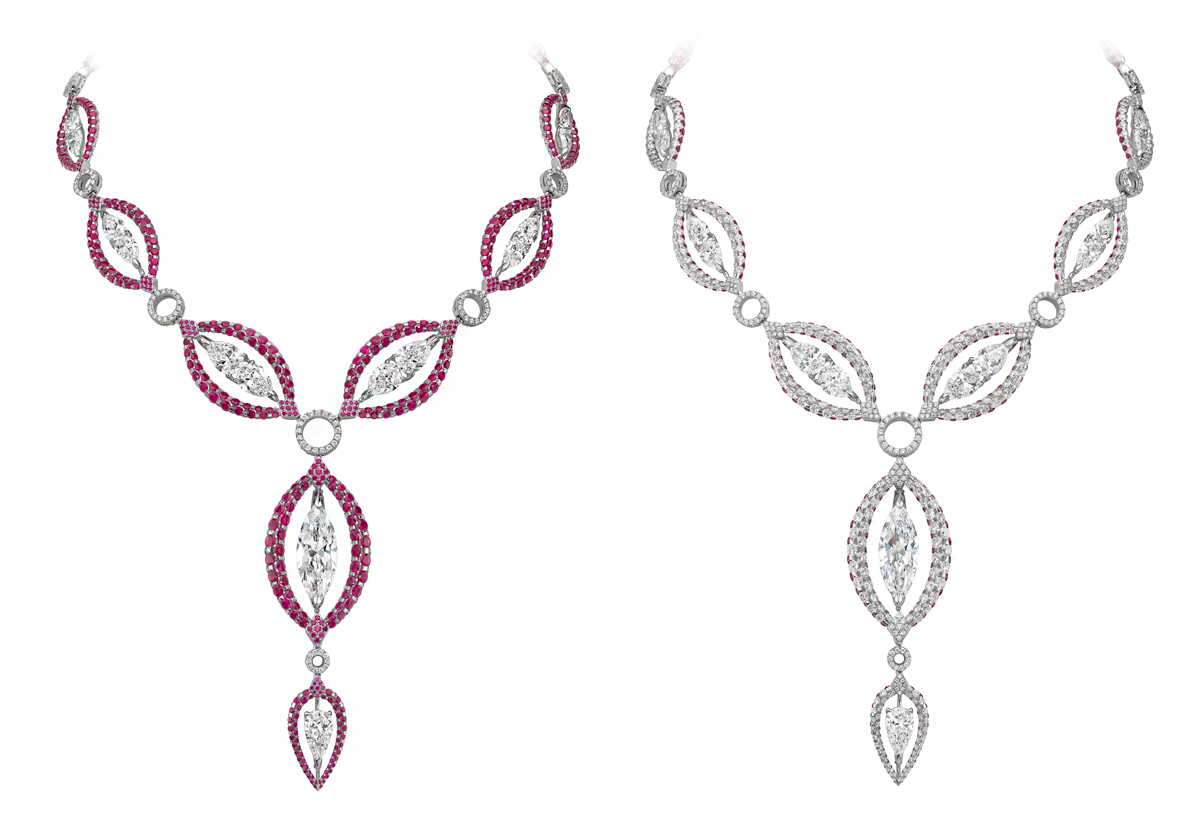 Another spectacular piece is undoubtedly the necklace with a flawless Marquise-cut F diamond, weighing 7.45 carats. It decorates the central element of a precious lace consisting of circles and ovals with pointed corners. 22 pear shaped diamonds weighing 22.66 carats and 24.94 carats of rubies cover the entire surface of the necklace – on both the front and back. Although in principal it doesn't have front or back – whatever way you turn it, your view will fall on sparkling precious stones – diamonds on one side and rubies on the other. The necklace can be worn with any side facing upwards, as the large diamonds in the centre rotate.
It would seem that everything that is genius is simple. However, the development of the technique used to set diamonds in Les Merveilles collection took no less than 4 years. Of course, the efforts of Boghossian creative minds have proven fruitful and the result is truly excellent: now with the help of such an innovative method of setting the Swiss jeweller can set stones of any size in a piece, creating a flow from large stones, to ones more modest in size, as well as providing support to large-sized gems.
Several pieces from Les Merveilles were debuted at the September Biennale des Antiquaires exhibition in Paris and subsequently at Fine Arts Asia and Jewellery Arabia in Bahrain. Despite the incredibly varied audience at these three events the pieces were unbelievably successful due to their innovative design. Now the jewellery can be seen in Harrods in London and also in boutique in London, Geneva, and Hong Kong.