Before you get swept away by the photographs in this article, I would like to point you to this previous editorial on KaterinaPerez.com about the secrets of Paul Wild – a company I have been watching, visiting and learning from for many years. The business was founded in 1927 in Kirschweiler, Germany, by its eponymous founder and today it is run by his grandson, Markus Paul Wild. The ethos of the company is all about inspiring world-leading jewellery designers and brands to create jewels that are imbued with extraordinary feats of gemmology – think Paraiba tourmalines, rubies, aquamarines and demantoids, among many others.
What sets Paul Wild apart, however, is its close relationship with global mines. From 1974, the business acquired shares in African mines and expanded its portfolio of gems to include traditional cuts, calibrated sizes, rubies, sapphires and emeralds. By the 1980s, it had opened its own production facility in Thailand and a decade later, when Markus Wild joined the company, he expanded its mining operations to cover Paraiba tourmaline from Brazil, as well as rubies, aquamarines and demantoids. As you can imagine, this direct access to "nature's treasure chambers" means Paul Wild can bring together an array of traceable gems for its customers, cut them in-house and create its enviable layouts.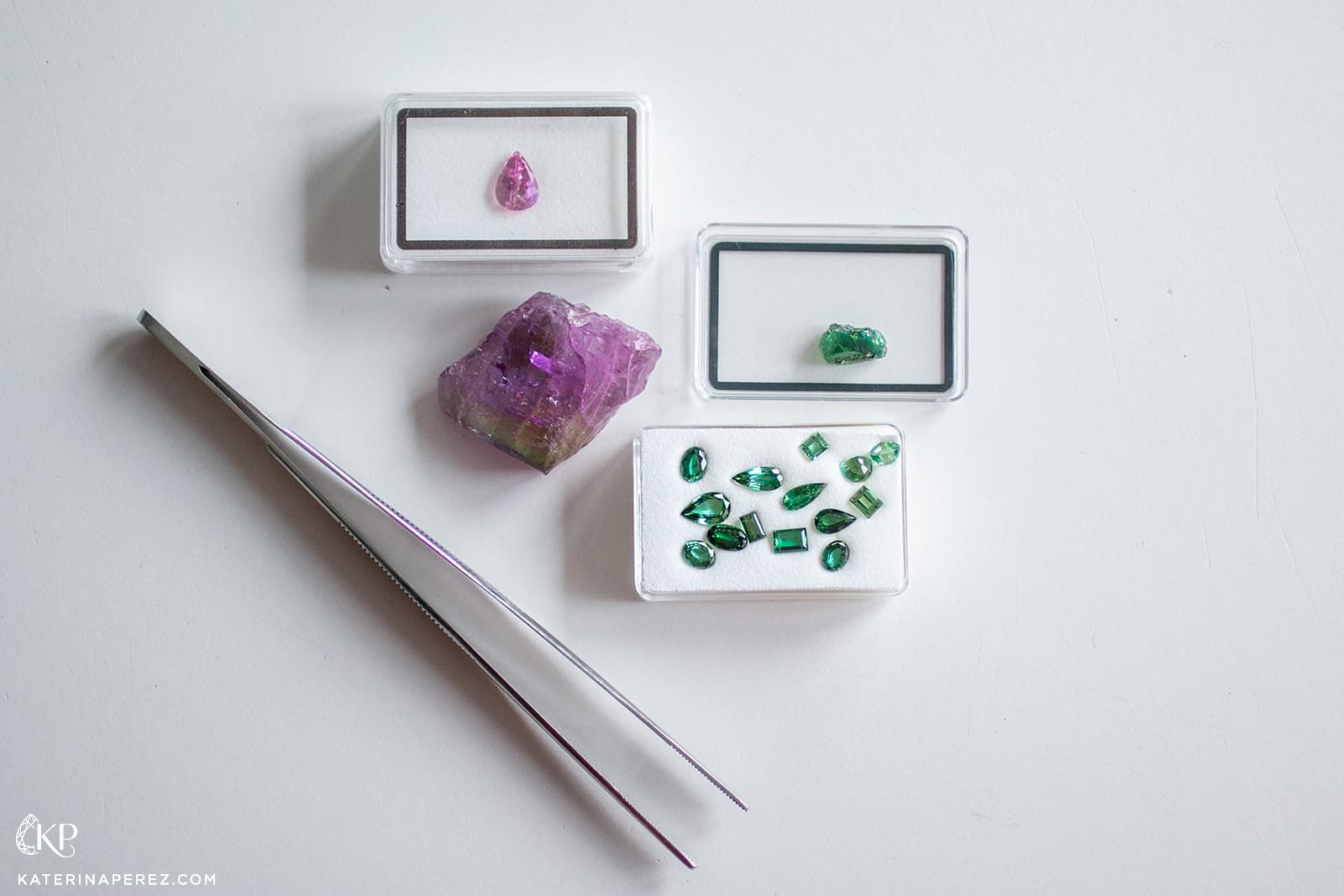 "Paul Wild is an unrivalled master when it comes to arranging exceptionally beautiful coloured sets," so says the company's website. "We are skilled in the art of patiently searching for, collating and harmoniously combining these treasures." Armed with this information, I asked Markus Wild directly what underpins the 'art of gemstone layouts'. Here's what he told me….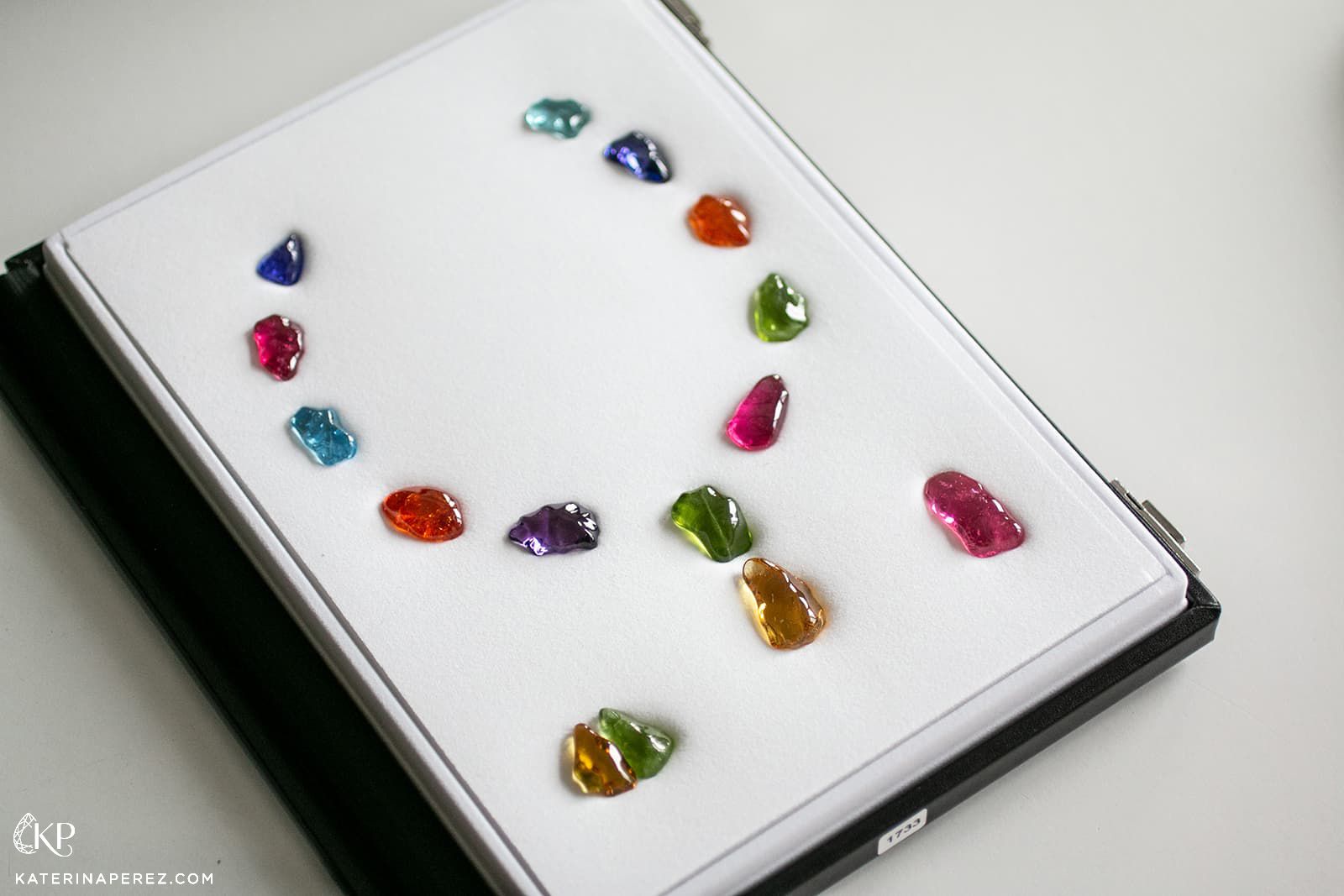 "The art of creating layouts for us means 'challenge'. The first necessity to create a design is quantity – to have enough material to choose from. For a layout to be attractive it demands balance, movement, the correct symmetry, contrast and harmony. Without a large inventory, it is not possible to concretize the creativity and inspiration of our designers."
As if to emphasise the complexity of creating a layout (at Paul Wild there are many people dedicated exactly to this aspect of the business), Markus points out: "Some layouts are in constant change until the right material becomes available. It can take months or years to find the right gemstones, and this is the same for our customers; whatever piece or design they create can take months or even years to be completed. Our customers have the confidence that no matter what they need for their line or collection, we have it or can create it, from single rare and special-coloured gems to custom- made cuts and entire layouts."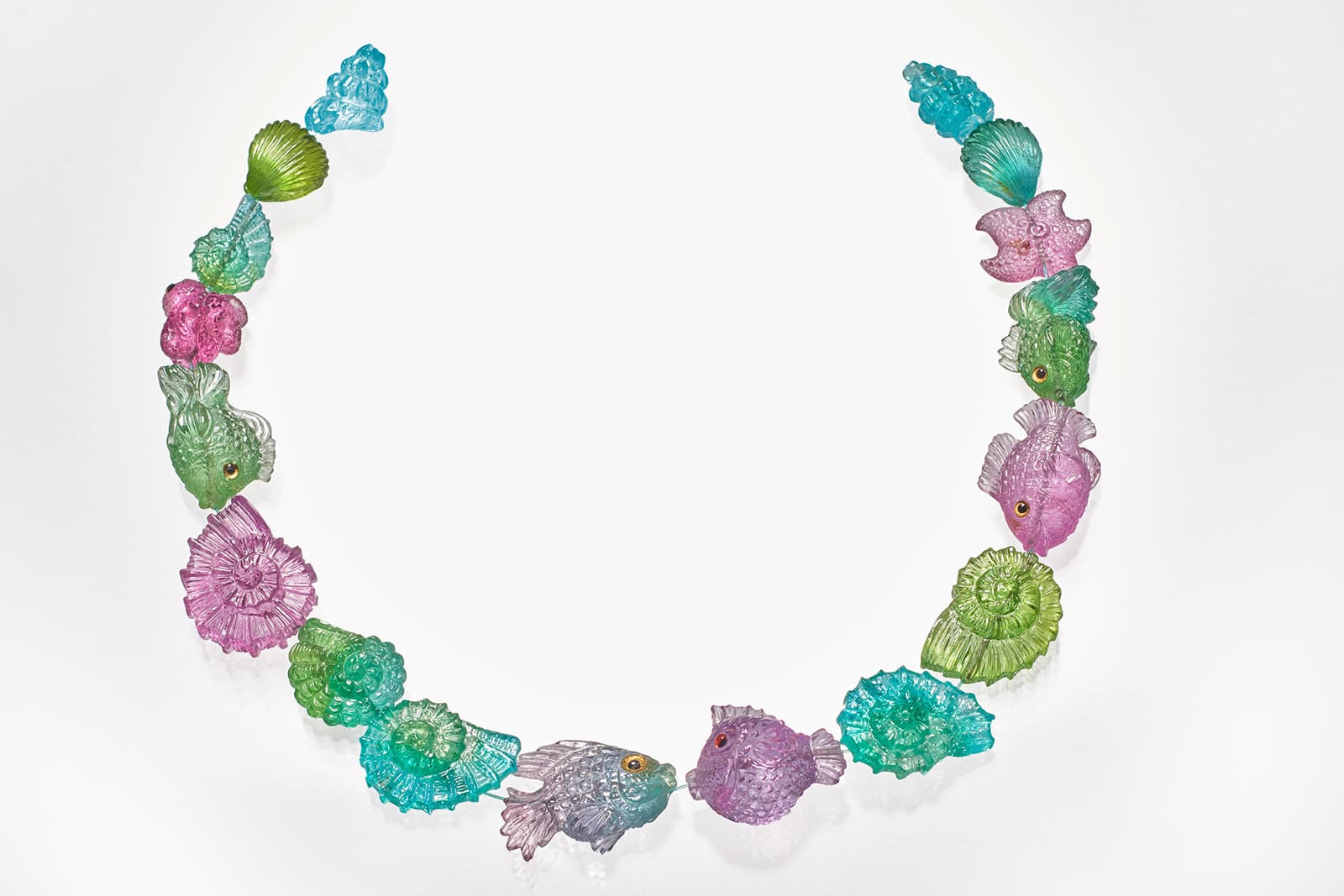 The idea behind creating various combinations of gems is to show jewellers all the possibilities and different combinations, textures, tones and shapes that can be used in a piece of jewellery. Markus Wild shared that "Paul Wild layouts are mostly purchased in their entirety as they can be the first step for a bigger creation or inspiration for a new collection or jewellery line. However, most of the original gemstone arrangements will never be set in jewels exactly how they were purchased, most jewellers will either combine them or create their own out of what they acquire".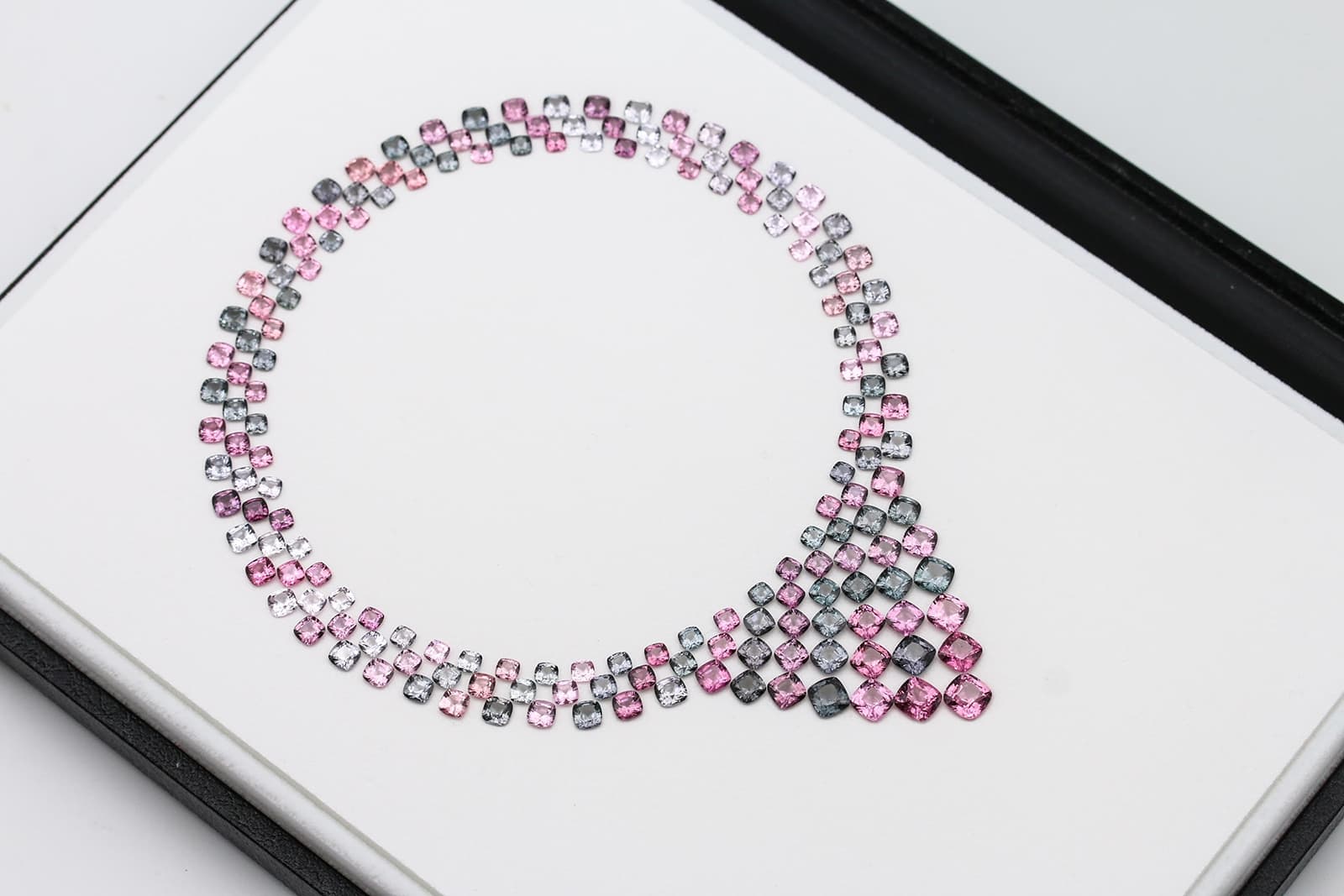 I personally like to think of layouts as the gem dealers 'look book'. We expect high jewellery brands to produce beautiful catalogues and photoshoots of their creations to inspire customers to make a purchase. Further along the jewellery journey, gemstone miners and wholesale buyers like Paul Wild must also consider how they can tempt customers, who include designers and creative directors of the Place Vendôme, Bond Street and many other jewellery centres.
An eye for colour, access to gemstones, an understanding of what customers want… this is the set of skills required for eye-catching layouts. But there's another element that's important to Paul Wild too - sustainability. Markus explains: "Being a gemstone miner and one of the largest wholesale buyers in the trade of coloured stones, we are committed to not wasting a single piece of rough or cut gemstone. Through creating layouts, it is always possible to create beautiful designs even with the smallest stones."
The next time you see an extraordinary piece of high jewellery, bursting with colour combinations and an array of mineral species, I invite you to remember Paul Wild and other gemstone businesses that are the gateway to creativity for so many jewellers across the world. A gemstone layout isn't simply a 'display', it's a steppingstone to artistry.