Holding its own among Singapore's finest jewellers is Caratell – a haute joaillerie atelier named one of the top 10 jewellery designers in the region for seven consecutive years. The driving force behind the brand's success is Michael Koh, who's passionate about designing lively and dynamic pieces that feel uplifting and energising to wear. He achieves this feat through colour and prioritising rare gemstones and traditional hand-making techniques that many others have swapped for more technological methods.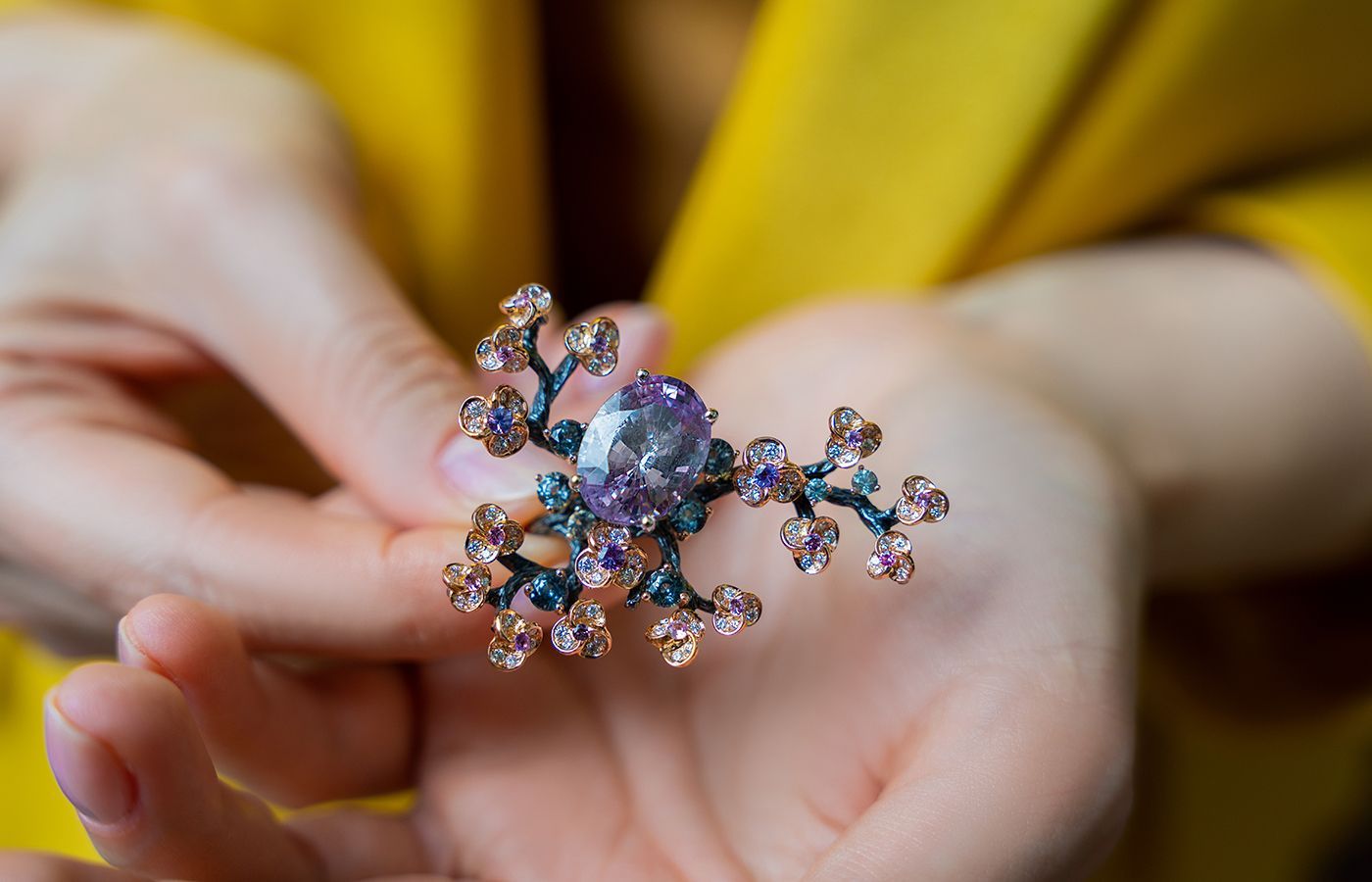 He explains: "People know us for the liveliness of our creations. We maintain the real culture of how every piece is made, and our customers can tell the difference. Although they have seen other beautiful jewellery, they say there is no life in them - we bring love and life to a piece of jewellery."
Since establishing Caratell in 2004, Koh has approached each piece of jewellery like an artist. There's always a concept or story behind his designs, which often have feminine, natural themes. He's also well-known for selecting extremely rare gemstones, like red beryl-bixbite, benitoite, pink zoisite, imperial topaz, demantoid garnet and imperial jadeite. "It is our identity," Koh says about his access to unusual gemstones. "It's how we built Caratell's reputation internationally; we focus on gemstones that have vibrant, striking colours. We also use colourful enamel to create contrast and produce interesting combinations of colours." Finding these bright mineral shades is made even more difficult by Caratell's insistence upon natural, unheated and untreated gemstones wherever possible. According to Koh, the most significant trend among his customers in Singapore right now is untreated gemstones and no-oil emeralds… there's an understanding that natural is most desirable.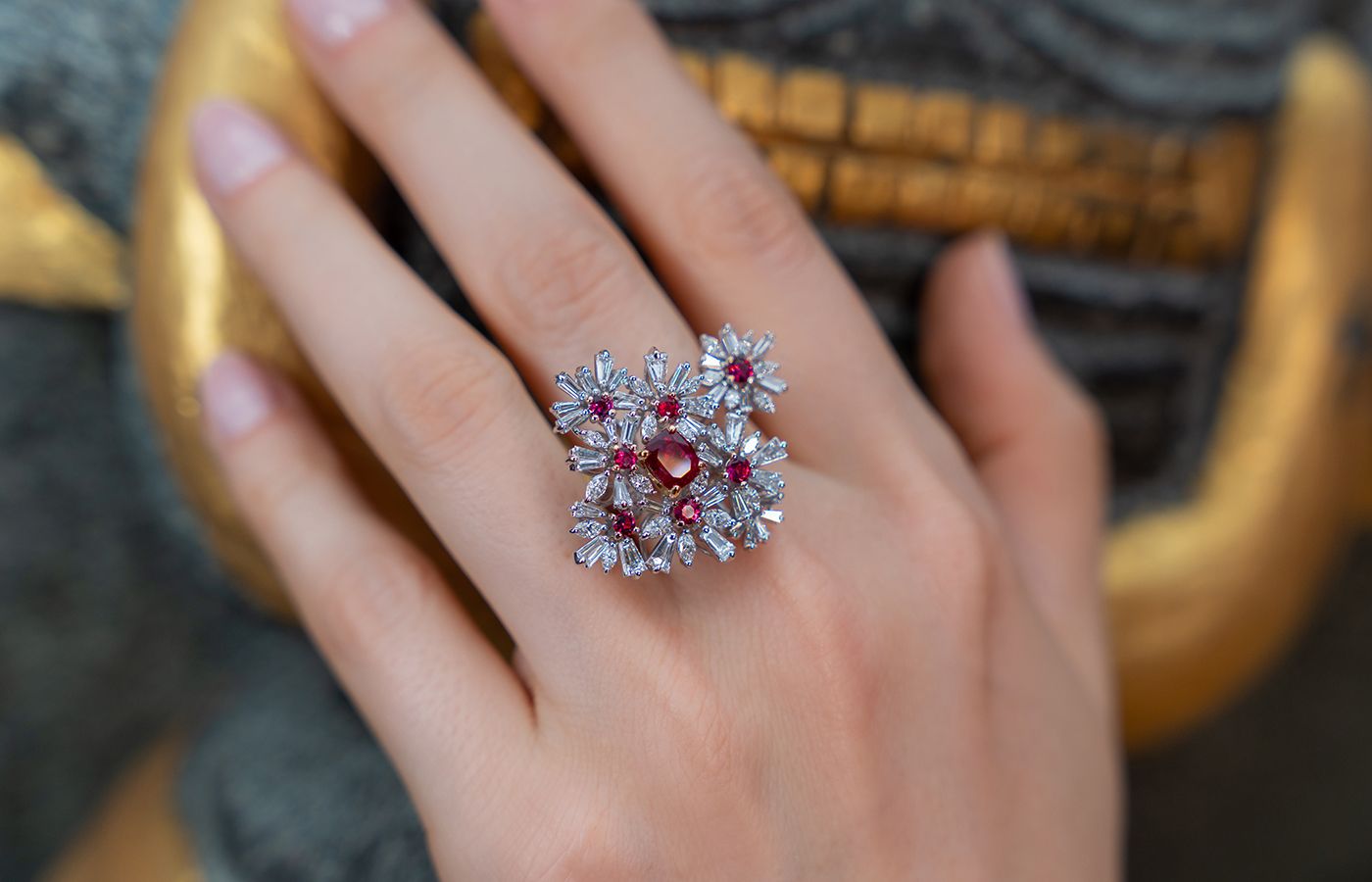 Clients can discover these unique gems, one-of-a-kind pieces and fine jewellery collections at the Caratell boutique, which also houses one of the brand's most popular ranges: Colours of Heritage. The story centres on Peranakan culture – a unique, hybrid culture that blends Chinese, Malay and Western influences in a way that's specific to Singapore and its history as a multi-racial and multi-ethnic society. Traditionally, Peranakan culture employed vibrant colours, patterns and themes in its decorative arts, and these motifs (especially from interiors and tiles) inspired Caratell.
Rather than directly copying, Caratell has focused on the essence of colour by "crashing" shades of gemstones and enamel that sit at different sides of the colour wheel. Koh says: "We are not trying to replicate old jewellery pieces in the Peranakan style. Instead, we are creating something very new that is evocative of colour." There's deep orange enamel paired with green garnets, lavender sapphires and bubble-gum pink spinels in a cocktail ring; a necklace with deep red spinels with blue and green enamel and yellow diamonds; and a sensational pair of earrings with detachable 3.77-carat rubellites, green garnets, lime green and pale blue enamel, and pink spinels.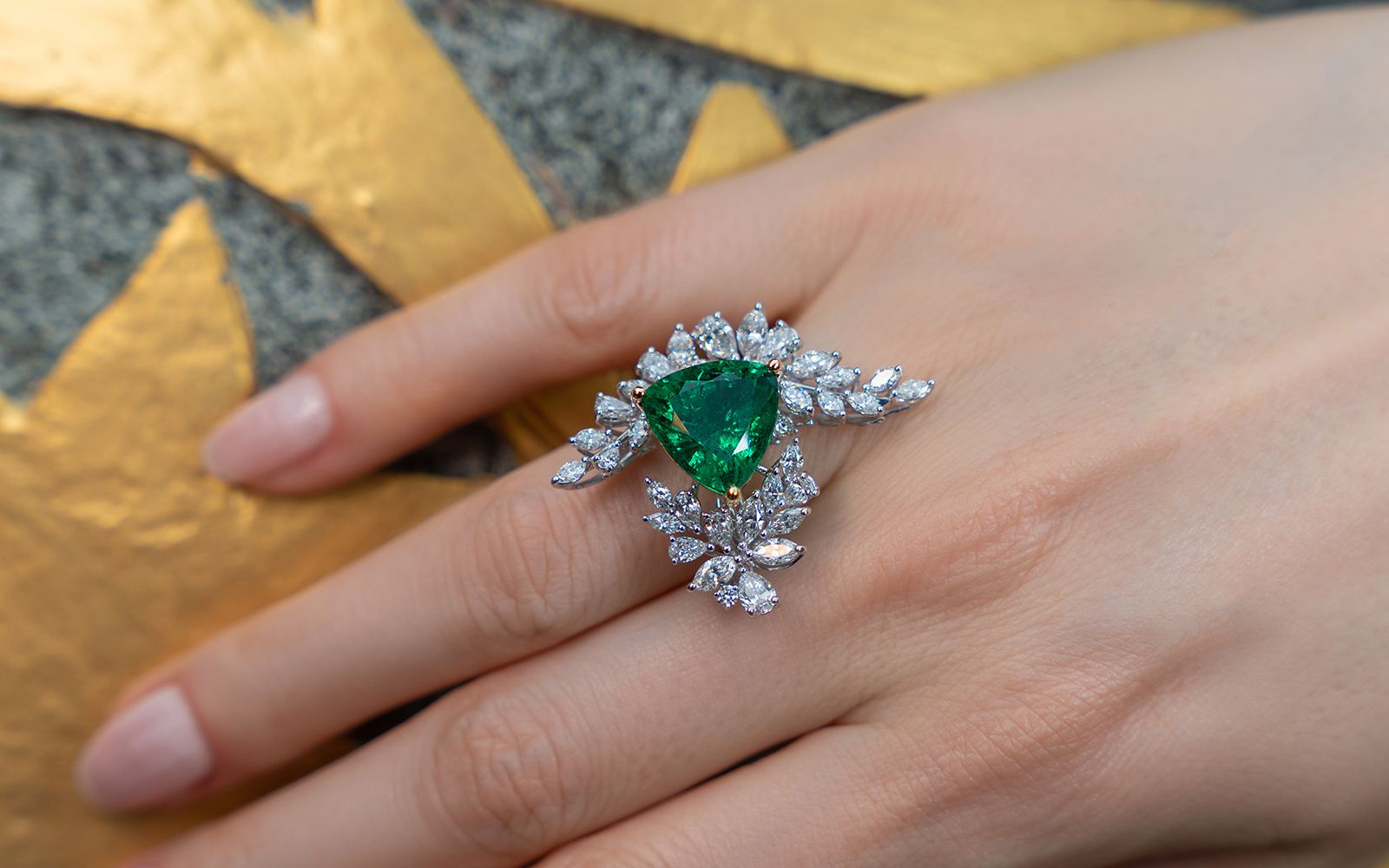 More pieces that caught my attention when I visited Singapore were a 6.99-carat Ethiopian emerald ring with diamond foliage, an articulated 'Plum Blossom' ring with a large oval-shaped purplish-pink sapphire, and the Efflorescence necklace with 42.61 carats of tourmalines and spinels, blue sapphires, purple sapphires and diamonds for 25.72 carats in rose gold.
Although he's well-versed in design, fabrication and gemmology, Koh is a firm believer in lifelong learning and testing his limits to embrace new skills and technologies. Most recently, he's turned his attention to engineering, specifically to produce a series of remarkably tiny microchips that can be embedded into jewellery. His goal is to support traceability and transparency initiatives by integrating a two-millimetre (gold) microchip into jewellery creations that house its complete history, from the origin of its gemstones right the way through to who owns the piece and where they purchased it from.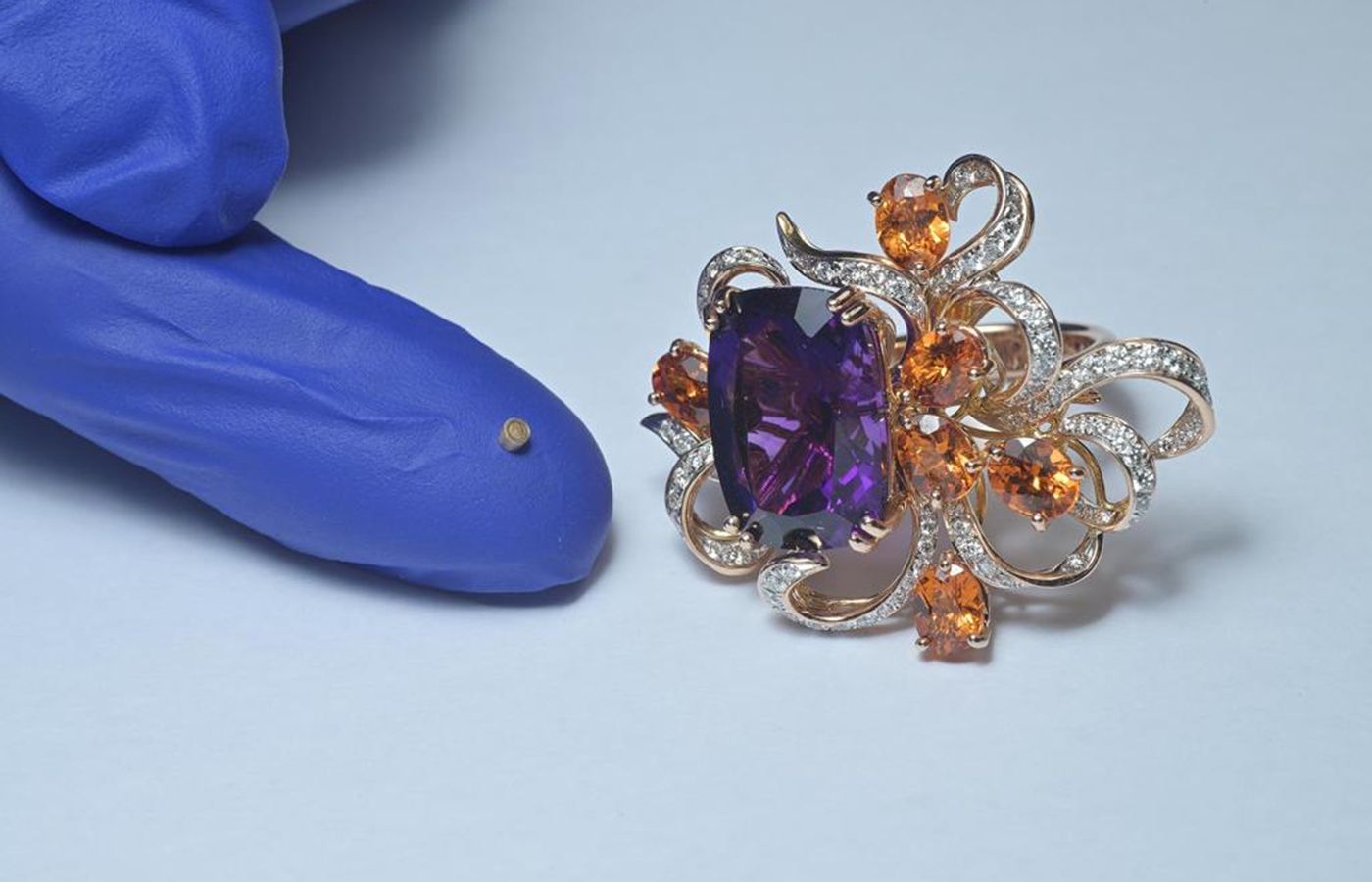 In our conversation, we spoke about the trial and error needed to create such a minuscule radio-frequency identification (RFID) enabled chip. Traditionally, these types of devices have not responded well to being placed on or near metal, making adding them to precious jewellery challenging. Koh taught himself to master this technology and create something unencumbered by gold and platinum, which is now patented. Firstly, there's a microchip that can only be 'read' very purposefully when you touch it, and secondly, there's a chip that sends signals out into the world, allowing its data to be 'read' when next to a scanner. Information goes straight to your smartphone or tablet.
Koh hasn't just created these microchips for his own benefit, however. "From the B2B side, jewellery manufacturers can embed this chip into their jewellery in the manufacturing process before they distribute it to the retailer. This means information about the gold, diamonds and gemstones is all embedded into the chip," he explains. In a retail environment, customers will have an amazing wealth of data to draw from about the piece they're interested in purchasing, such as processing images, the designer's original concept sketches, and the names of the artist or creator. In addition, video recordings can be embedded into his microchips to bring a piece's history and journey to life. Once a customer buys a piece, all this information becomes their property – a digital record of its lifecycle, including their ownership rights to identify a product belongs to them.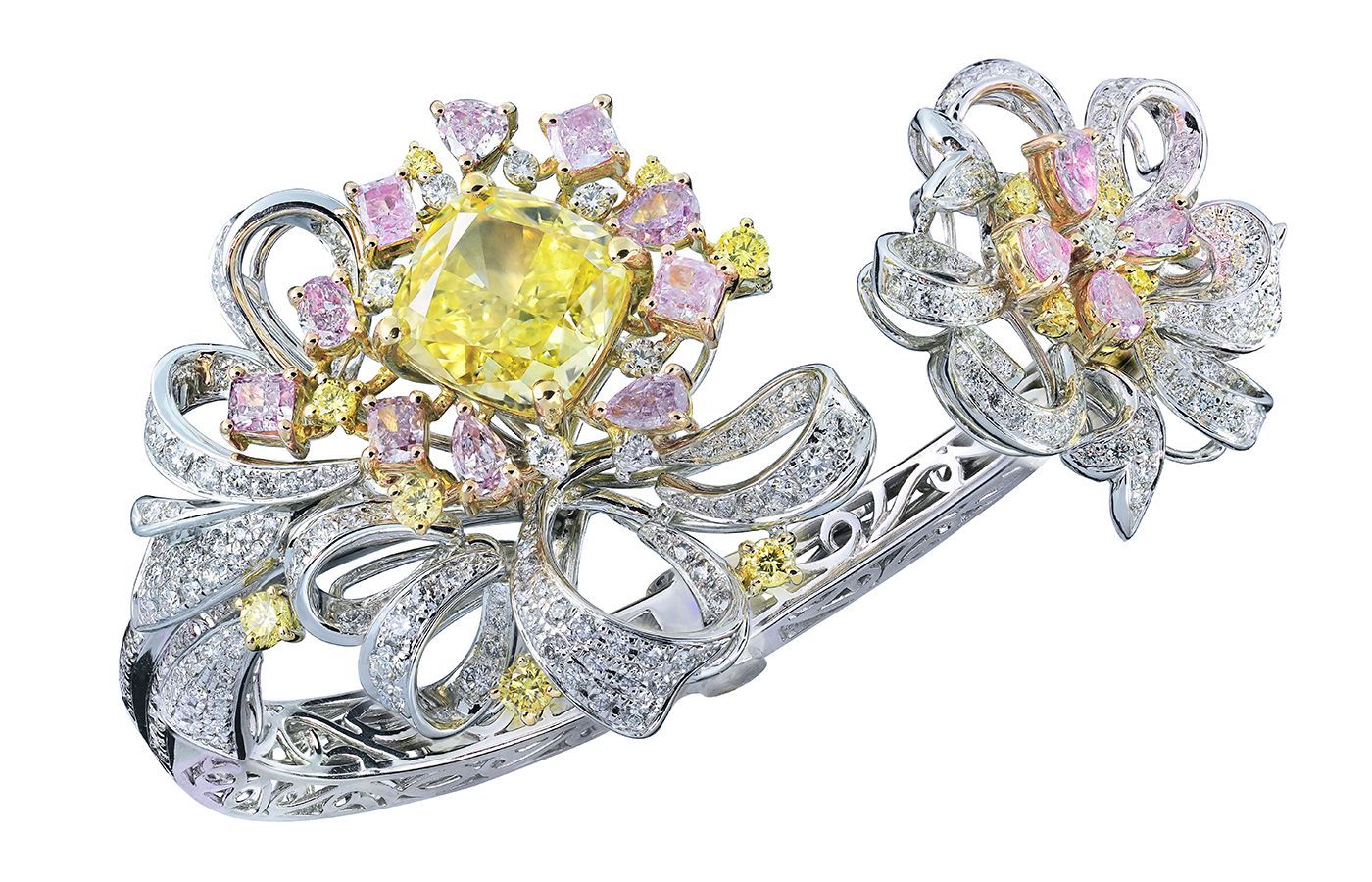 As someone specialising in rare gemstones, Koh can see the benefits of such a discrete but transparent way of installing information in jewellery. Paper records can get lost, but a two-millimetre chip hidden in a setting is less likely to disappear. "We will distribute and sell this technology to other jewellers," Koh says. "It will not be solely ours; we want to open up a bigger transformation for the jewellery industry."
Michael Koh is always busy, whether his days are spent designing high jewellery, managing the Caratell retail boutique or spearheading an innovative technology company. During our conversation, the sounds of a busy workshop provided the background noise and led me to imagine all the jewels currently in the hands of artisans in the process of being brought to life.