The popularity of Toi et Moi engagement rings has spiked thanks to some recent high-profile celebrity engagements, including that Stephen Webster ring commissioned by Machine Gun Kelly for Megan Fox. Far from being a contemporary invention, the roots of this highly sentimental ring style run long and deep, starting in 18th century France. The influencers of that time were not music or film stars, but aristocrats, and ambitious military man Napoleon Bonaparte had quite the following. When proposing to his future Empress Joséphine in 1796, he commissioned a ring with two stones nestled together: a pear-shaped diamond and blue sapphire, their tips pointing north and south, to represent the two lovers. French society was enchanted, and the rings took on the name Toi et Moi, translating as 'you and I'.
Starry-eyed lovers have continued to enjoy the sentimentality and togetherness of Toi et Moi rings in the centuries that have followed. Former US president John F Kennedy proposed to wife-to-be Jackie Onassis in 1953 with a design crafted by Van Cleef & Arpels. It has a square-cut emerald and square-cut diamond, both weighing more than 2.8 carats each, wrapped in garlands of baguette-cut diamonds. More recently, singer Arianna Grande became engaged to her partner Dalton Gomez in 2020, doing so with a Toi et Moi ring that paired a pearl, believed to have once been set in her late grandfather's tie pin, with an off-set oval diamond.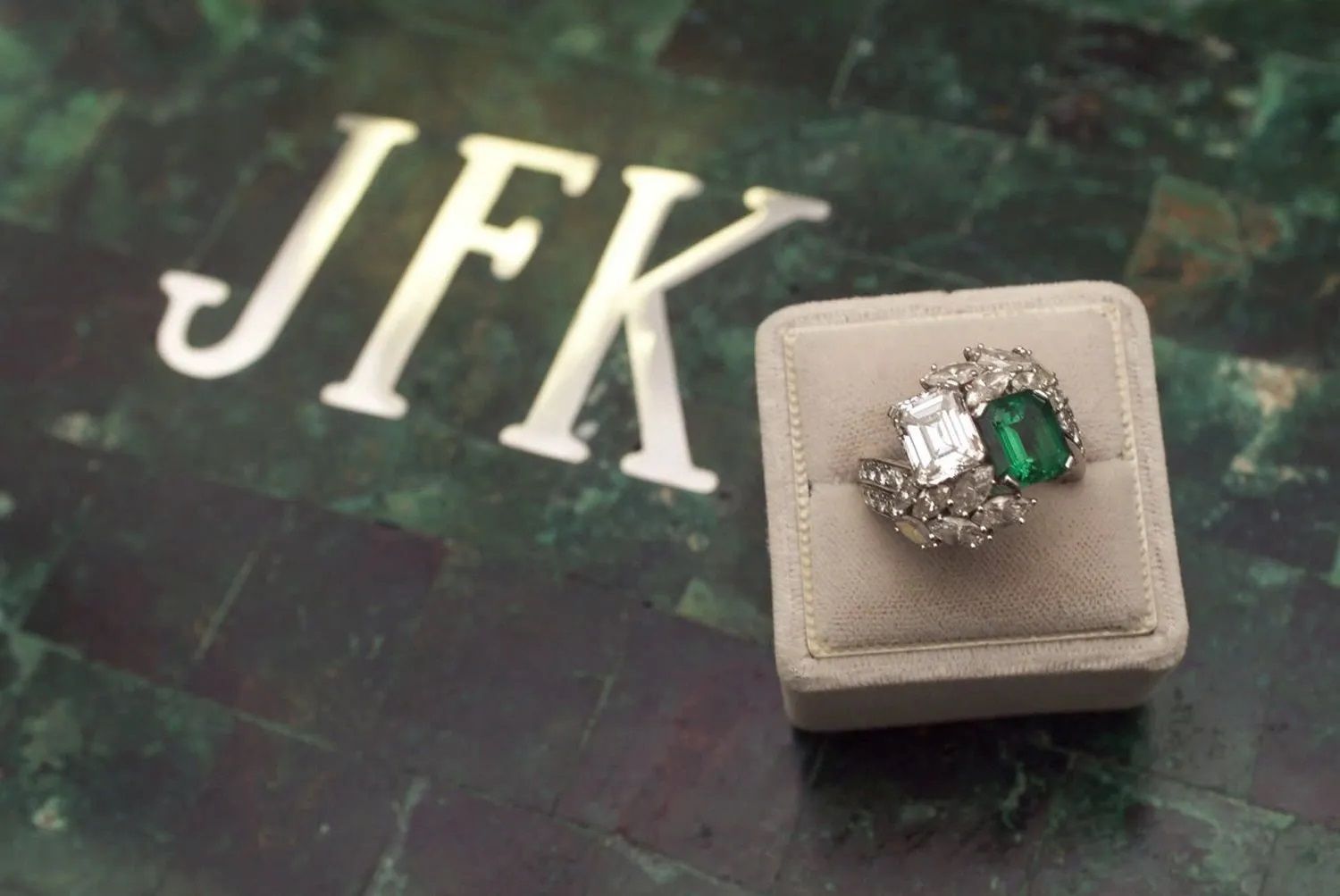 One of the most alluring aspects of Toi et Moi rings is that they can be hugely versatile. While the Kennedys chose an emerald, Grande chose a pearl and the Bonapartes a sapphire. "The layout of the ring also leaves a lot of scope for play," says jewellery designer Rachel Boston, who specialises in contemporary engagement rings and has noted an increase in demand for these styles. "We can explore so many options to find the perfect balance, colour and scale between the two stones: a layout completely unique to the wearer. It's extremely unlikely anyone will have a ring just like it, which is also part of the appeal of this style."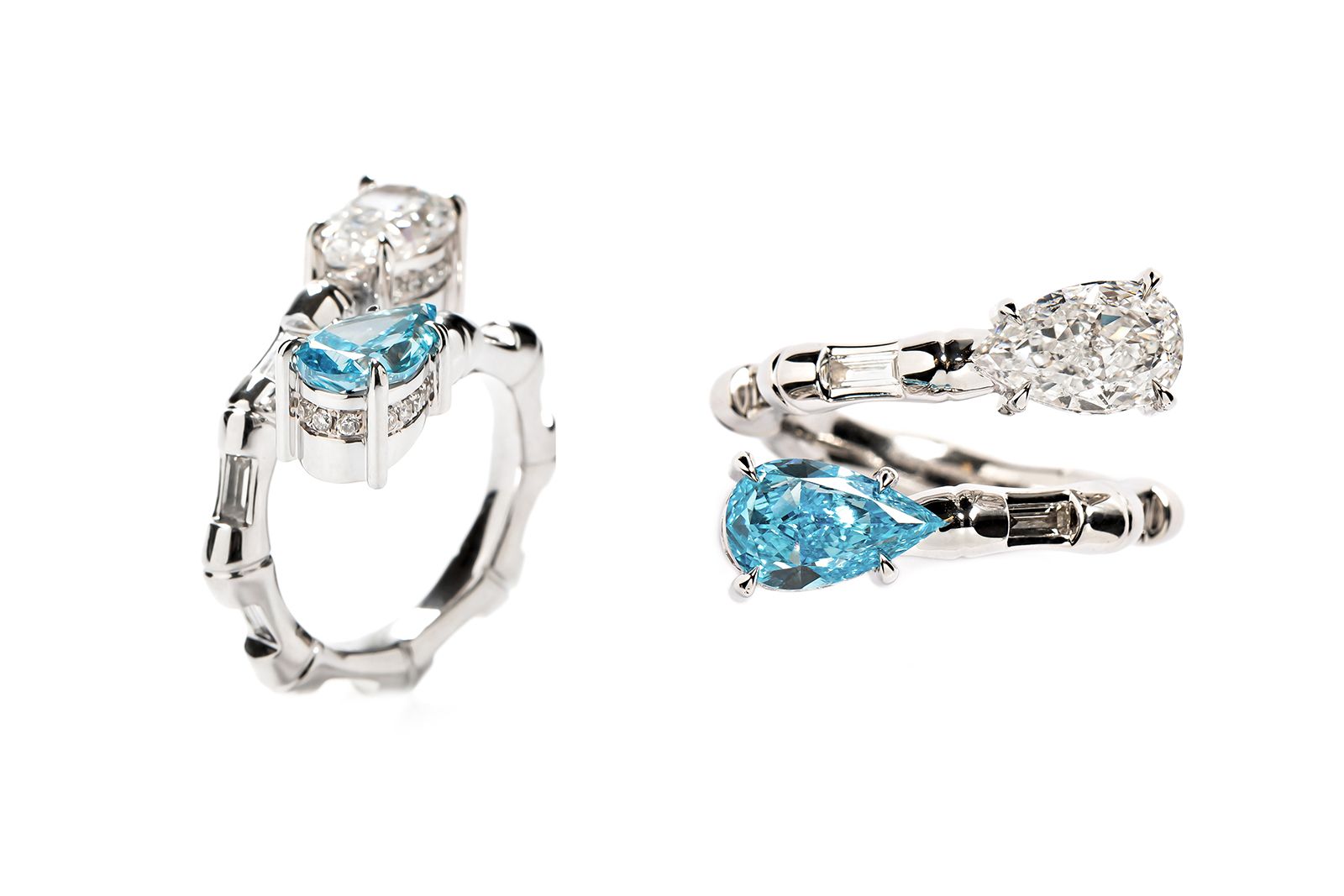 This freedom and individuality has made the style popular with younger jewellery connoisseurs, as made evident on designer Suzannah King's TikTok page. The British jeweller posted a short clip showing the craft process she employed while creating a bespoke Toi et Moi ring set with a round and pear-shaped diamond. The video has been viewed more than 8.3 million times, her most-viewed video to date.
Another reason to fall for this style is simply good-old-fashioned romance. "I believe after all that the world has gone through with Covid and lockdown, and now with such an unstable future, people need to feel connected to another person," says Kinda Mouawad, founder of Reframed Jewelry, which has a large collection of diamond Toi et Moi rings and is now introducing coloured gems to the range. "It is seen as a symbol of unity, as soul mates and eternal love," she continues. "It changes the image of a solitaire ring to a couple ring." Indeed, at Rachel Boston the style is most often chosen when both partners are involved in selecting the engagement ring.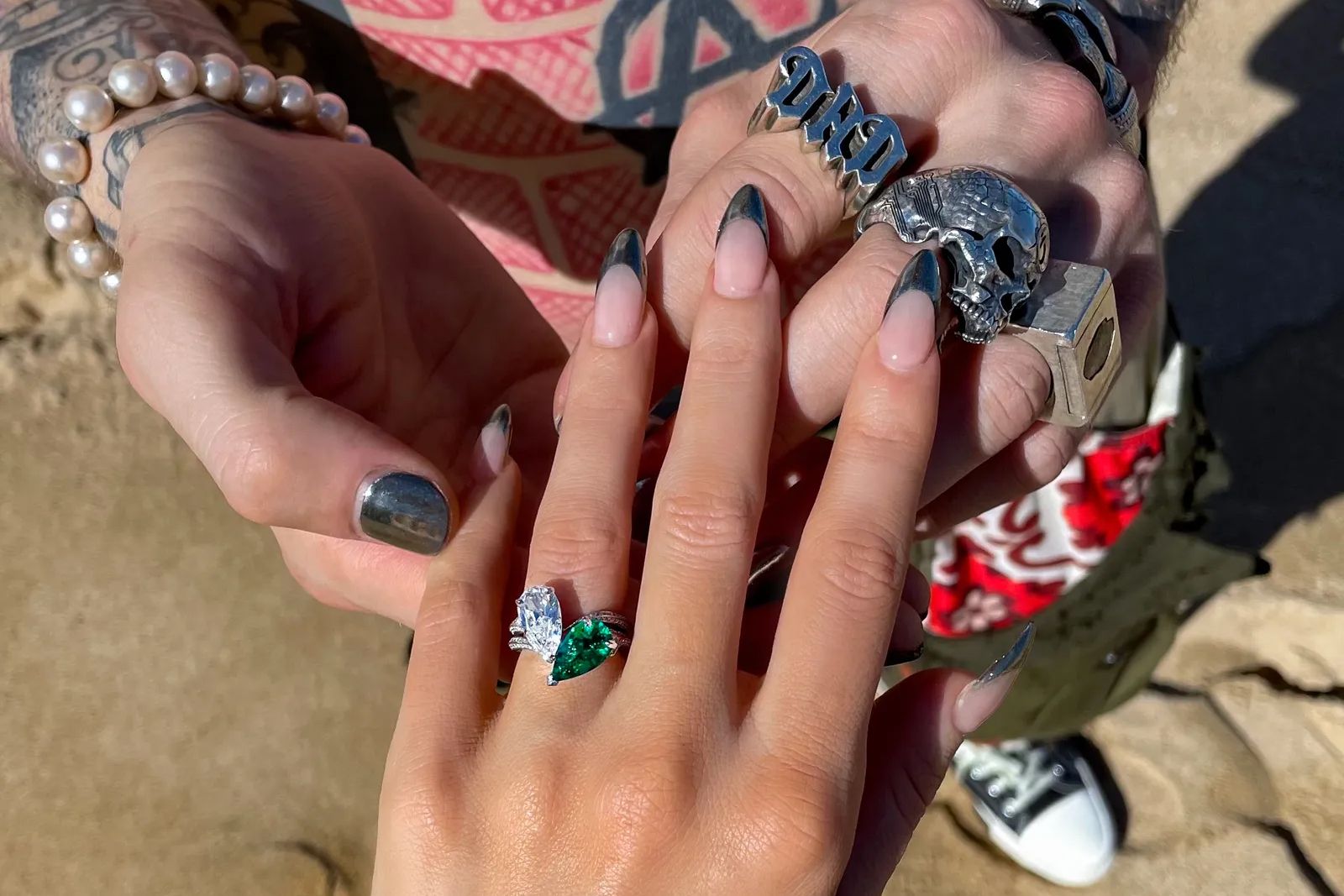 The symbolism of two stones for two lovers can be further enhanced by opting for the birthstones of the betrothed. Musician Colson Baker, who performs as Machine Gun Kelly, did just this when he collaborated with Stephen Webster on the engagement ring he presented to Megan Fox. The pear-shaped Colombian emerald is the actress's birthstone, while his is the pear-shaped diamond. For a deeper sense of two souls coming together, the design is actually two rings, crafted in ethically sourced Single Mine Origin gold, which snap together thanks to hidden magnets.
As this design shows, Toi et Moi rings tend to deliver more drama than rings with a single stone. "Setting two stones together is more impactful than a single stone setting in my opinion," says Los Angeles jeweller Grace Lee, who adds her own twist to the style by setting the gems within the multiple bands of her Helix rings. "For example, two 1 carat diamonds in a Toi et Moi setting have more impact than a single 2 carat diamond."
One thing that brides dreaming of this style of engagement ring must take into consideration is how – or if – they will add a wedding band to a Toi et Moi design. Many jewellery designers say they prefer to see this style worn alone, but if you wish to stick to tradition, it is worth addressing this with your jeweller early on. A holistic approach that takes both rings into consideration early in the design stage will ensure the two look well suited when coupled, rather than awkwardly at odds – a metaphor most newlyweds would surely like to avoid.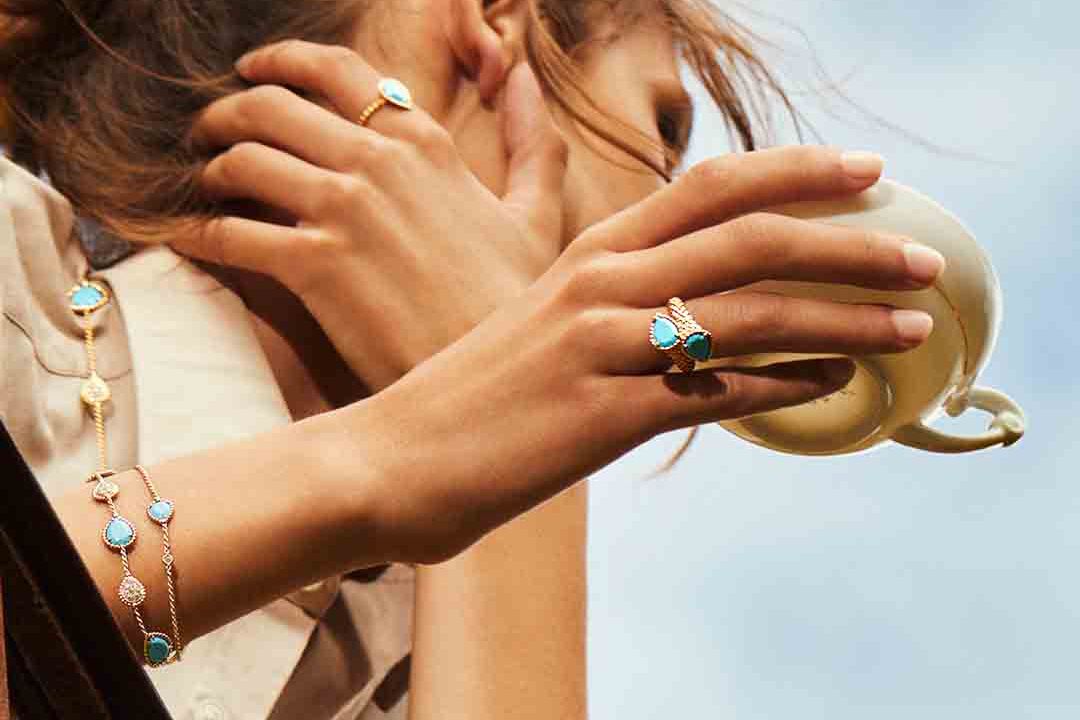 To get around this design challenge, some jewellers craft thin bands that sit subversively beneath the Toi et Moi, while others create curving shapes that wrap through the two stones or follow the ring's asymmetry. For George Root, the designer behind New York jewellery brand Milamore, this conundrum was conquered by incorporating the band into his Toi et Moi engagement ring design. The shank of the ring, which brings two yellow and white pear-shaped diamonds together in a heart shape, splits at the front to create the illusion of a second band, which is set with marquise and small round diamonds.
Regardless of whether you are drawn to the rich history of Toi et Moi designs or excited by the fresh wave of diverse contemporary interpretations, it is hard to deny the romance of the symbolism. An engagement ring is crafted to celebrate the love of two people – surely two gemstones just make sense?