The Antwerp Diamond Bourse, otherwise known as Beurs Voor Diamanthandel, has special significance to my journey as a content creator, editor, and jewellery key opinion leader. In 2013, I travelled to Antwerp, explored the Bourse, bought my first diamond for my 30th birthday and wrote my first full article for the earliest iteration of this website. I wanted to tell my readers about the establishment and its significance for European diamond buying, trading, and cutting. Therefore, you can imagine how excited I was to return there to give a talk titled "How to Succeed on Instagram in the Diamond Trade," exclusively for Bourse members, on April 19, 2023. I can't think of a better way to celebrate ten years than by going back to the beginning and revisiting some of the centres of the jewellery business that have shaped my professional career.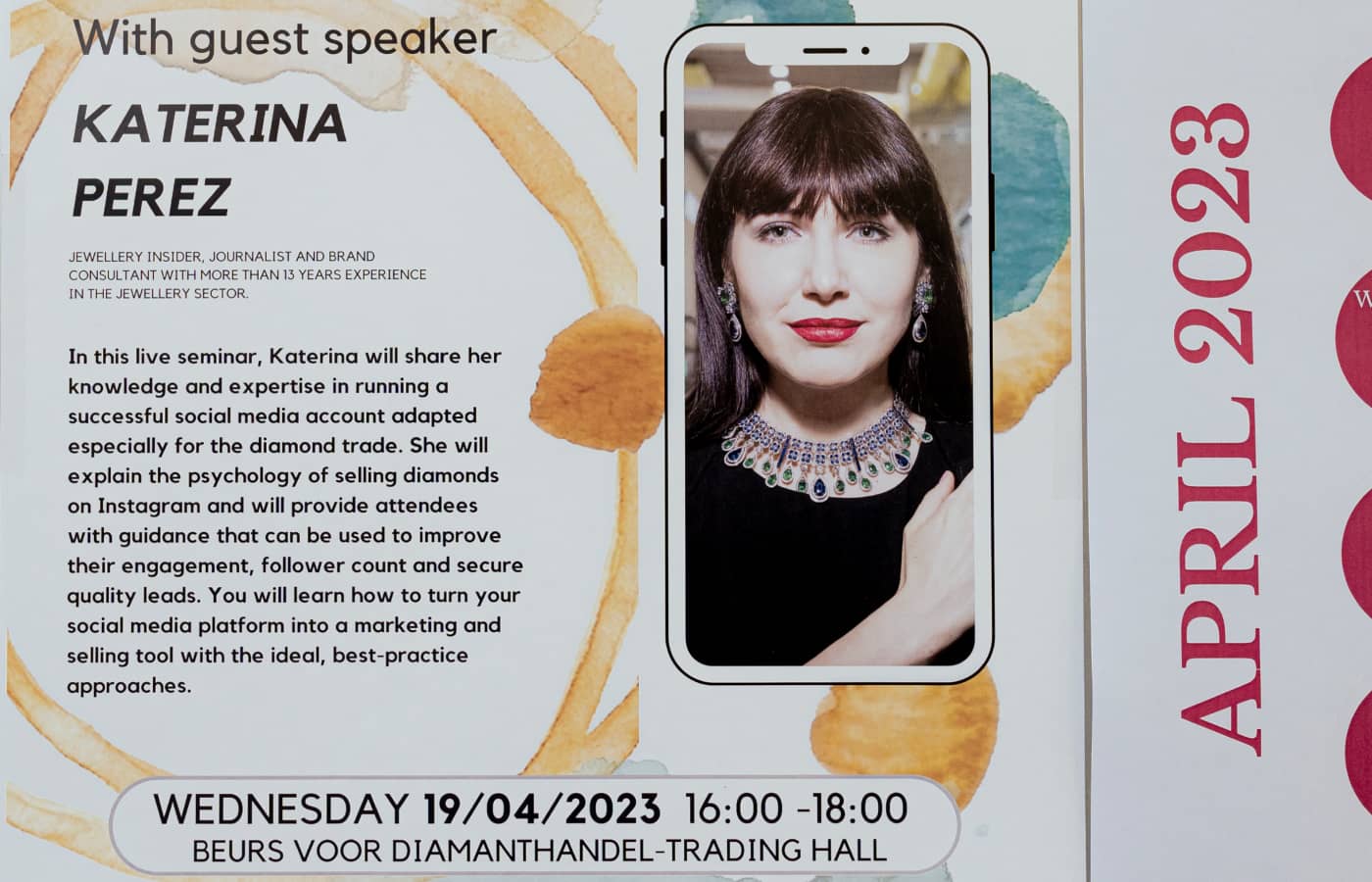 Before I tell you more about the speaking engagement, let's dive into the history of the Antwerp Diamond Bourse. It was founded in 1904 by diamond merchants who wanted a more secure and organised place to do business. Previously, they had been operating from the café 'Petit Duc' on Pelikaanstraat in the city! However, the history of diamonds in Antwerp goes back much further – around 550 years – so the trading hall in the modern-day Diamond Bourse reflects all this tradition. For centuries, Antwerp has played a significant role in the trade of rough and polished gems, including dealings with India, Africa, Canada, Australia and Russia. These links run deep and are intertwined through multiple generations of the same families and communities.
But what does a Bourse actually do? Think of it as a membership organisation allowing individuals to wholesale trade and exchange polished and rough diamonds with other members. Each person is held to the same codes of conduct, and, as a result, there's a reputational boost that comes from being a member. The Antwerp Diamond Bourse, for example, gives members the right to buy and sell diamonds and jewellery in the trading hall, the possibility to rent a secure office in the building, and a safe in the Bourse's secure safe deposit facility. It also provides a mediation and arbitration system for solving disputes and can quickly weed out unscrupulous individuals. This information can then be passed to other global bourses and even the police to ensure everyone's security. Plus, Antwerp Diamond Bourse membership is like an automatic 'pass' to enter any of the 31 bourses worldwide through the World Federation of Diamond Bourses.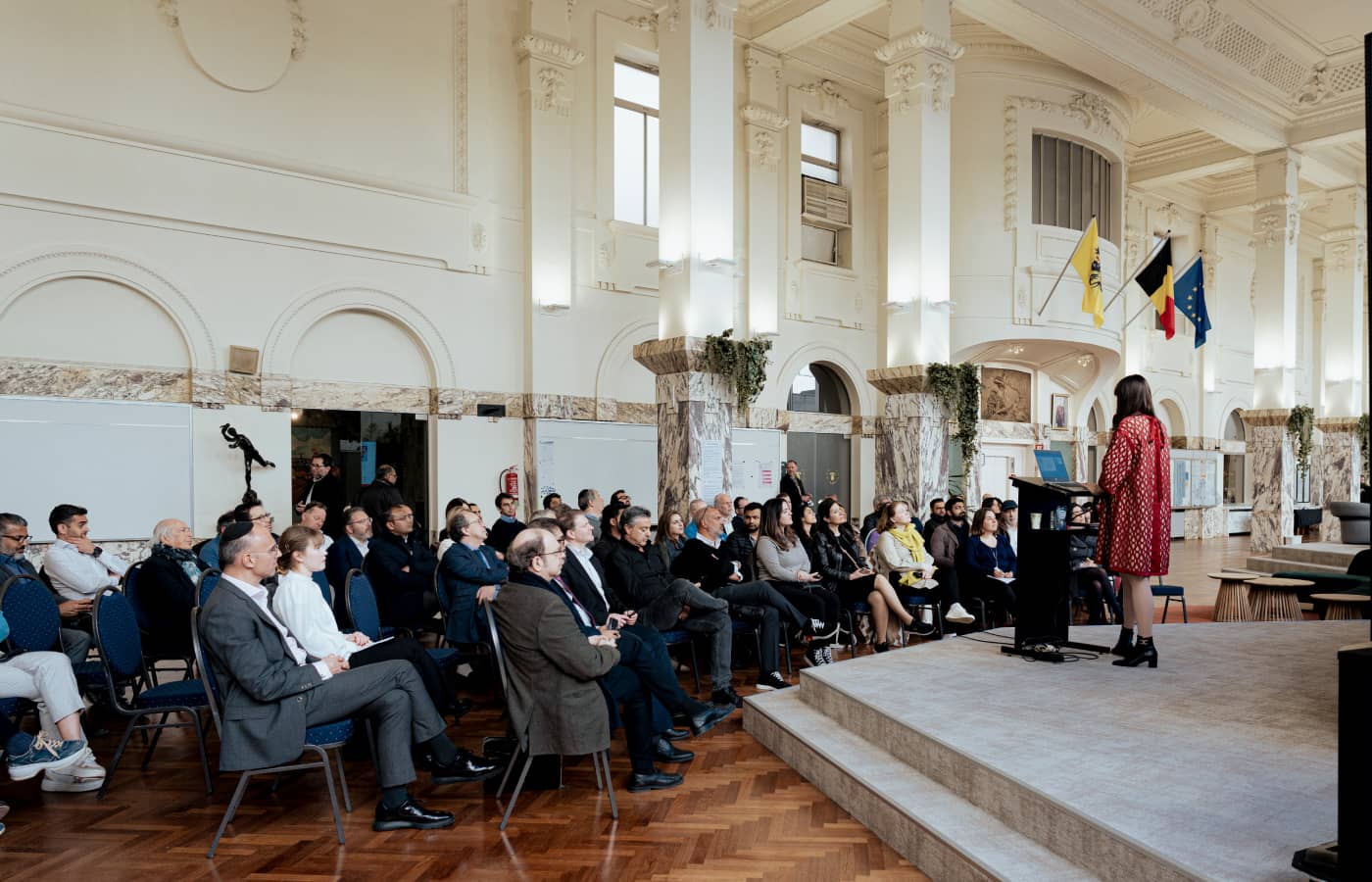 David Gotlib, the President of the Diamond Bourse, shared all this with me while we were having lunch. He told me stories of the Bourse in the early 20th century when traders would arrive just after dawn to find themselves a coveted spot in the trading hall. The goal was to be near the door, where visitors getting off trains would file in. Unfortunately, not finding a place in the first three rows and being forced to go to the back of the room meant running the risk of not being seen by buyers. Of course, times have changed, but many Bourse members are from long diamond lineages and undoubtedly have plenty of stories to tell!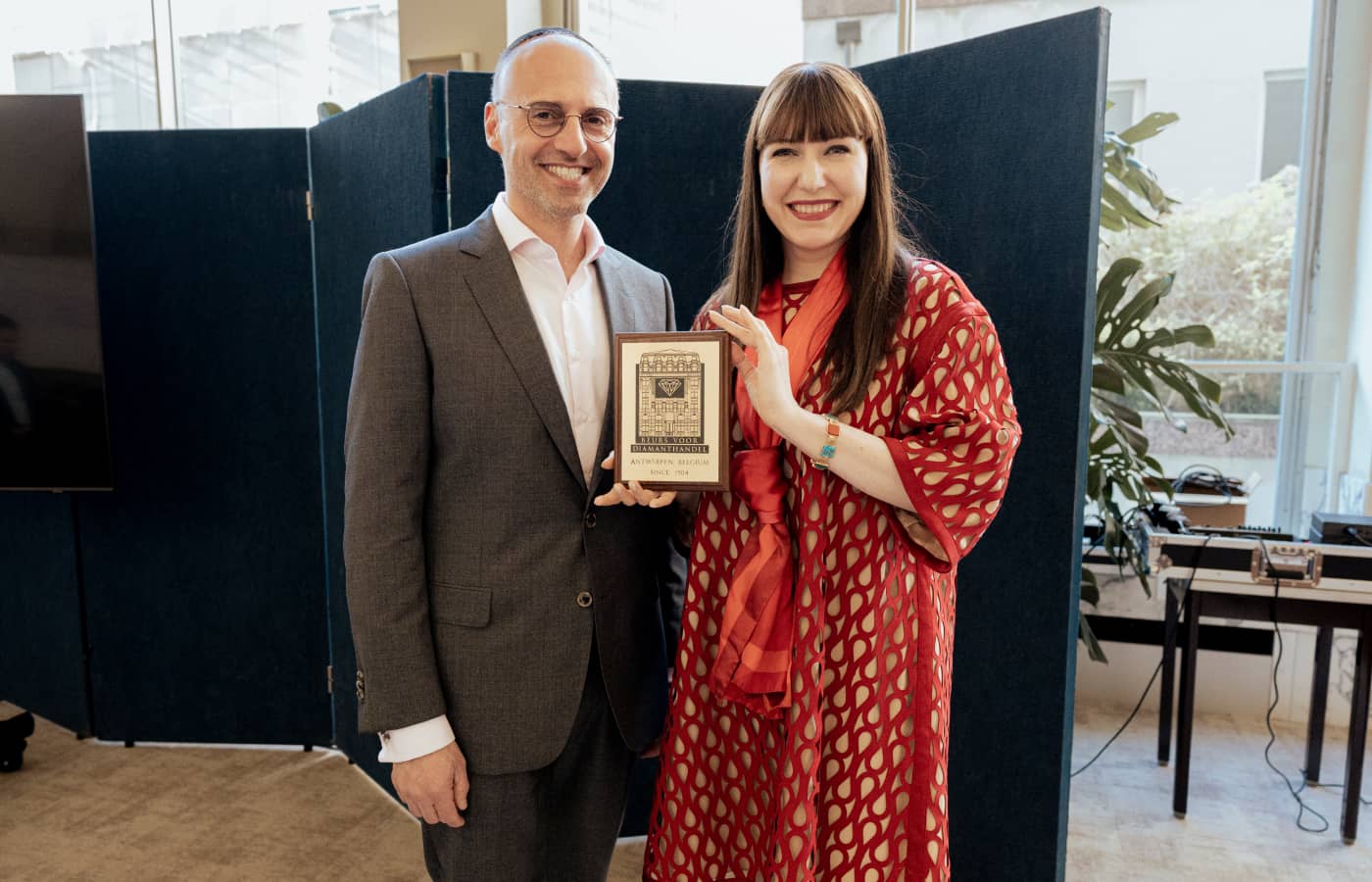 After our meal, I had the pleasure of visiting one of the best diamond-cutting factories in the world: Diamcad. I was accompanied by Barak Levy, who is a specialist in fancy colour and large-sized diamonds in Antwerp, trading under the company name Diamond Creations N.V. He organised a behind-the-scenes tour of the Diamcad factory, which was originally founded in 1989, and now boasts new and revolutionary software that's changing the way diamonds are manufactured. Diamcad software was developed in-house and dramatically improved the cutting and faceting yield of rough diamonds and the cut of polished diamonds.
I am sure you remember the 1,109-carat Lesedi La Rona diamond that belongs to Graff. The British jeweller trusted Diamcad to implement its technology. As a result, the stone yielded a 302.37-carat polished diamond, the largest diamond with the best colour and clarity ever certified by the Gemological Institute of America (GIA).
If you want to learn more about my Diamoncad tour, you must be a little patient, as I will write about it soon! In the meantime, let's return to the live seminar I hosted in the trading hall of the Antwerp Diamond Bourse back in April. It was well attended by more than 100 guests – one of the biggest audiences for a Bourse seminar, according to my hosts. I decided to tailor my best practice social media advice for a room of diamantaires, focusing on tried-and-tested techniques to improve their engagement, follower count and secure quality leads.
Another important aspect of the session was the psychology of selling diamonds on Instagram and how users must be smart to build trust and rapport with their clients before committing to getting in touch and later buying. I hope that attendees walked away with a greater sense of how social media can serve as both a marketing and selling tool. There was a lot of ground to cover in two hours, so I'd like to thank everyone who attended and gave me their attention. It was wonderful to give something back to the Bourse that inspired me so early in my career.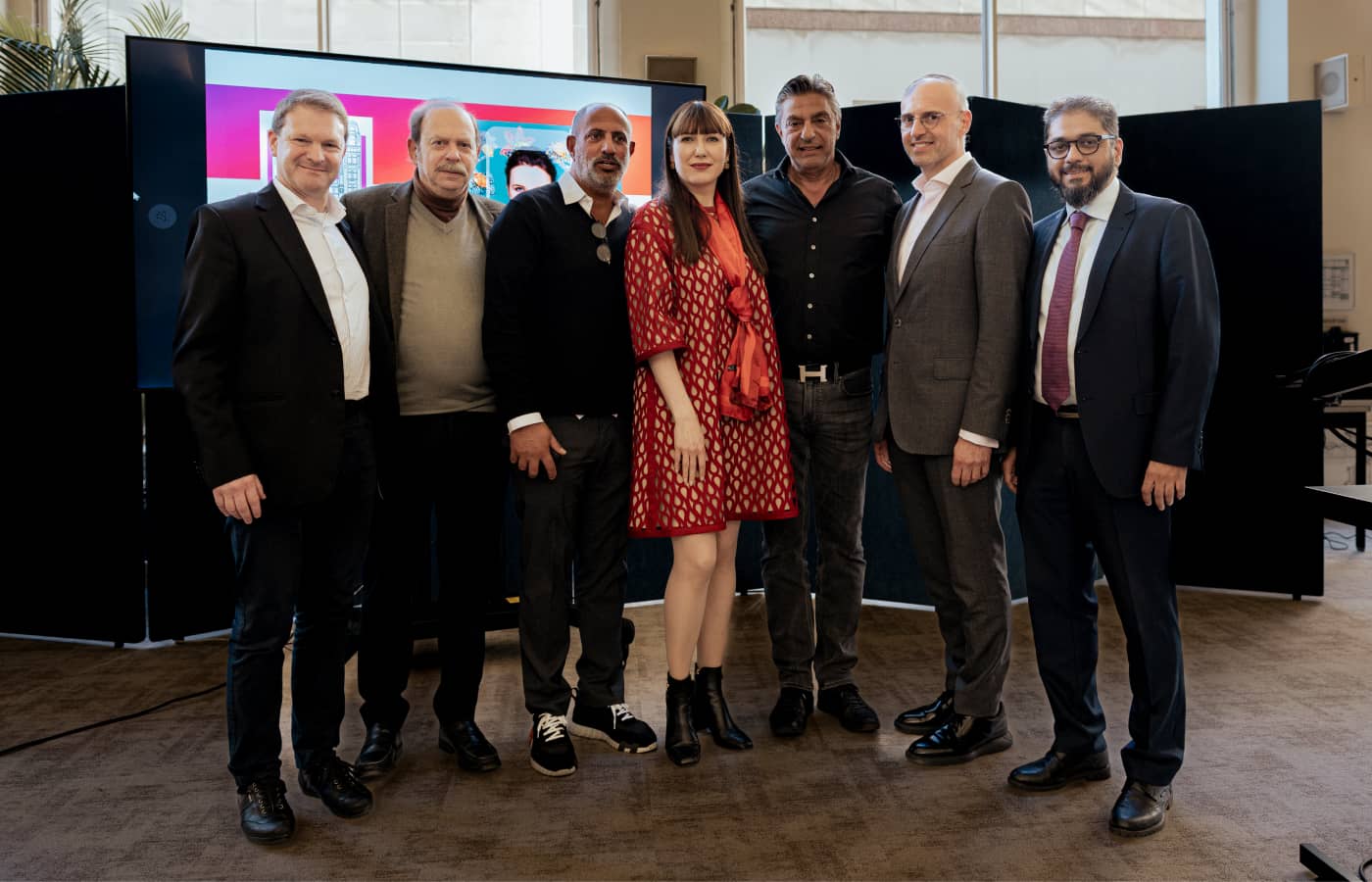 I may have only spent one day in Antwerp, but I made the most of it! Stay tuned for part two of my Antwerp field trip, where I will share insights from a diamond-cutting factory specialising in high jewellery-worthy stones. It is a fantastic reminder of Antwerp's sparkling significance worldwide.