Jewellery makers have kept up with the latest trends. That's why the Ekaterina Kostrigina jewellery brand released a special "animal" collection this year. In it were earrings, cufflinks, pendants, rings, bracelets and, of course, Ekaterina's favourite of all, brooches. All the pieces included were one-off items, because the designer does not like repetition. Ekaterina prefers to develop a chosen theme as much as possible, allowing each client to receive an exclusive and unique product.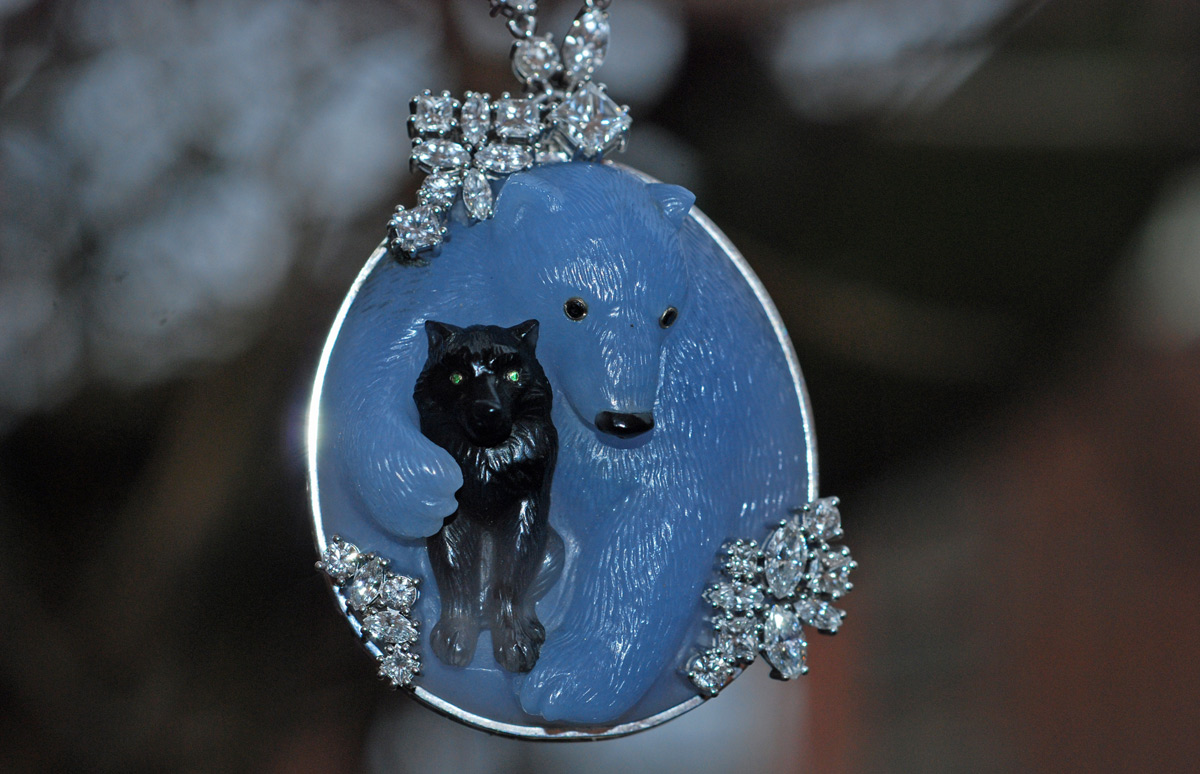 The current collection, an imaginative response to wildlife, is striking not only due to the quantity of motifs but also the variety of materials and techniques employed. Let's have a closer look at the jewellery itself.
The animal kingdom proved a fruitful theme for Ekaterina as far as creating a jewellery collection goes. In it, one finds real creatures, of earth and sea, alongside other species that have long been extinct and even characters from fairytales and myths, meaning squirrels, hedgehogs, elephants, cats, snakes, parrots and penguins peacefully coexist with dinosaurs, mammoths and dragons.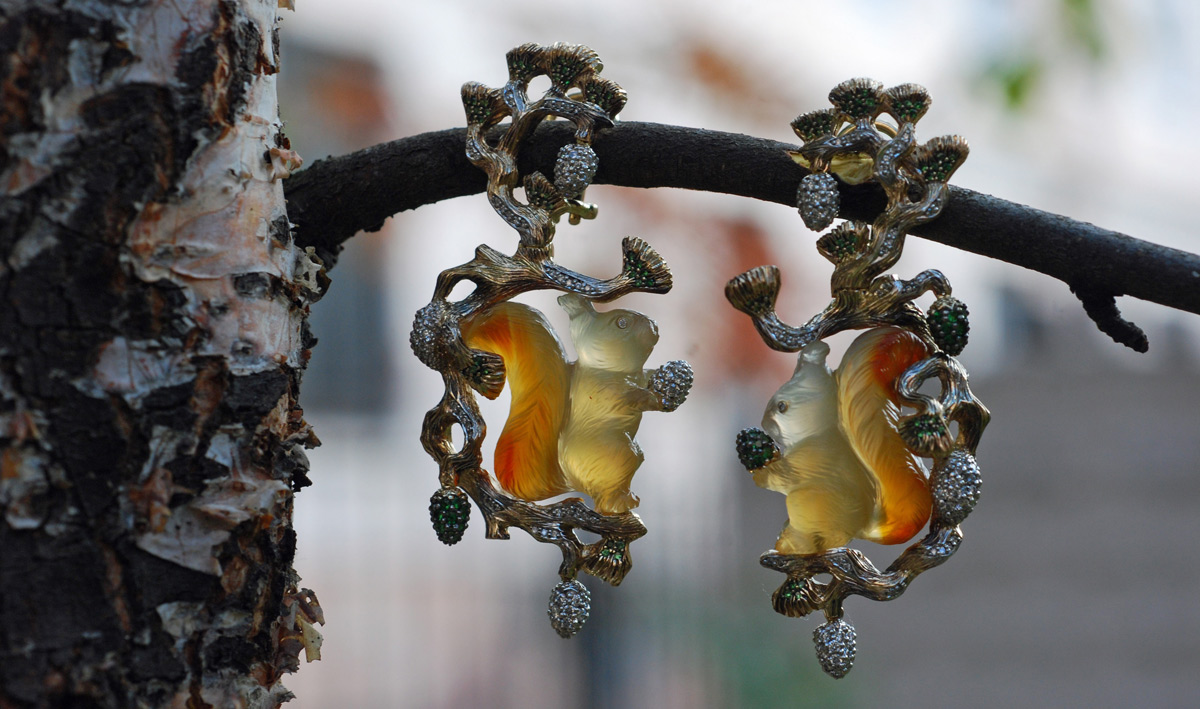 In additional to various types of gold, silver, precious and semi-precious stones, baroque pearls, mother-of-pearl and various types of enamel were also used to create the collection. All these diverse materials, when combined with the ones commonly used by the jewellery masters of Ekaterina Kostrogina, allowed for some truly unique working techniques to emerge: the fine art of stone-cutting, work with hot enamel, inlaying with precious stone, metal engraving and casting.
Just look at the "Bear and Wolf" pendant: the smallest details are carefully traced onto sapphirine and agate using hand cutters. The "Snake" bracelet embraces the female wrist with its colourful and supple shape, which plays with enamel in different colours. And the "Dragon" pendant mysteriously flickers, befitting a mythical hero, thanks to its pavé set demantoids and diamonds.
The designer's love of baroque pearls is evident as with it many different combinations of jewellery emerge, in both traditional and modern styles. Ekaterina uses sea minerals in the unusual shape of a penguin's body in a pair of earrings with a the corresponding pendant, or in the figure of a parrot made from sapphires, rubies and tsavorites. This was also the centrepiece of the brooch: a snail, hidden in its shell, is decorated with diamonds, sapphires and tsavorites.
The jewellery described here is only a part of the vast collection that the designer is intending to extend at some point in the future. For now, we can only wait to see the new miniatures animals made from precious metals and coloured gemstones, which have, after all, become further proof of the master craftsmanship of the Ekaterina Kostrigina jewellers.