When it comes to exclusive jewellery, the story of its creation offers a completely new and unexpected perspective. That's what happened with Liza Borzaya's famous palm bracelets which didn't come about as a result of a long period of development, they were practically spontaneous. "In 2010, I was preparing to go to a wedding on the Côte d'Azur and wanted to make something unusual to wear that would attract attention. I came up with the concept of combining a bracelet with a ring but the design left the back of my palm looking bare. This didn't look very attractive and I went to a jeweller to ask for the piece to be redesigned. I then chose to place the bracelet on my palm instead of my wrist," explained Liza.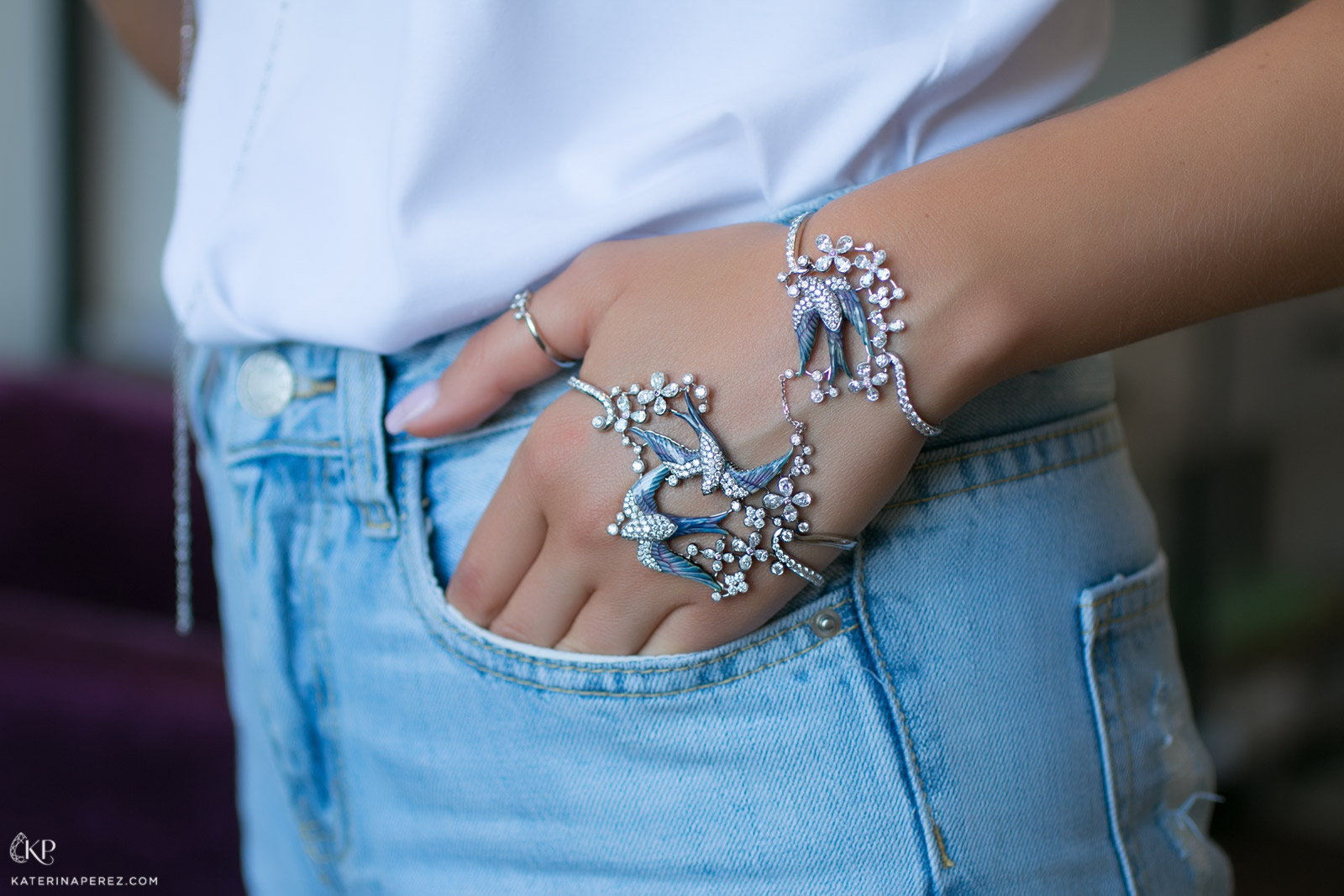 Her decision proved to introduce a certain harmony to the design and so the first version of the piece was born in the form of swallows, made of gold and diamonds, fluttering across her wrist. The convertible ring-bracelet that Liza made for herself was so admired by friends of the designer and those who happened to meet her that they wanted to buy it there and then. These enamoured acquaintances, some of which she had hardly known before and others whom she didn't know at all, became the brand's first clients.
As she fulfilled order after order, Liza began to think about establishing her own brand, which is what she did in 2014. She decided to give it her own name and the family name "Borzaya"derived from "Borzunova" , perfectly reflecting the founder's bold approach to jewellery design. Liza Borzaya's creations are rare in their originality and audacity. Indeed, Liza combines both quality and precious high jewellery materials with a touch of humour. For example, there's the Mickey Mouse and Minnie Mouse palm bracelet with balloons that is made with pink and yellow diamonds as well as elements in hot enamel. You can't deny that these are materials with which jewellers rarely make jokes.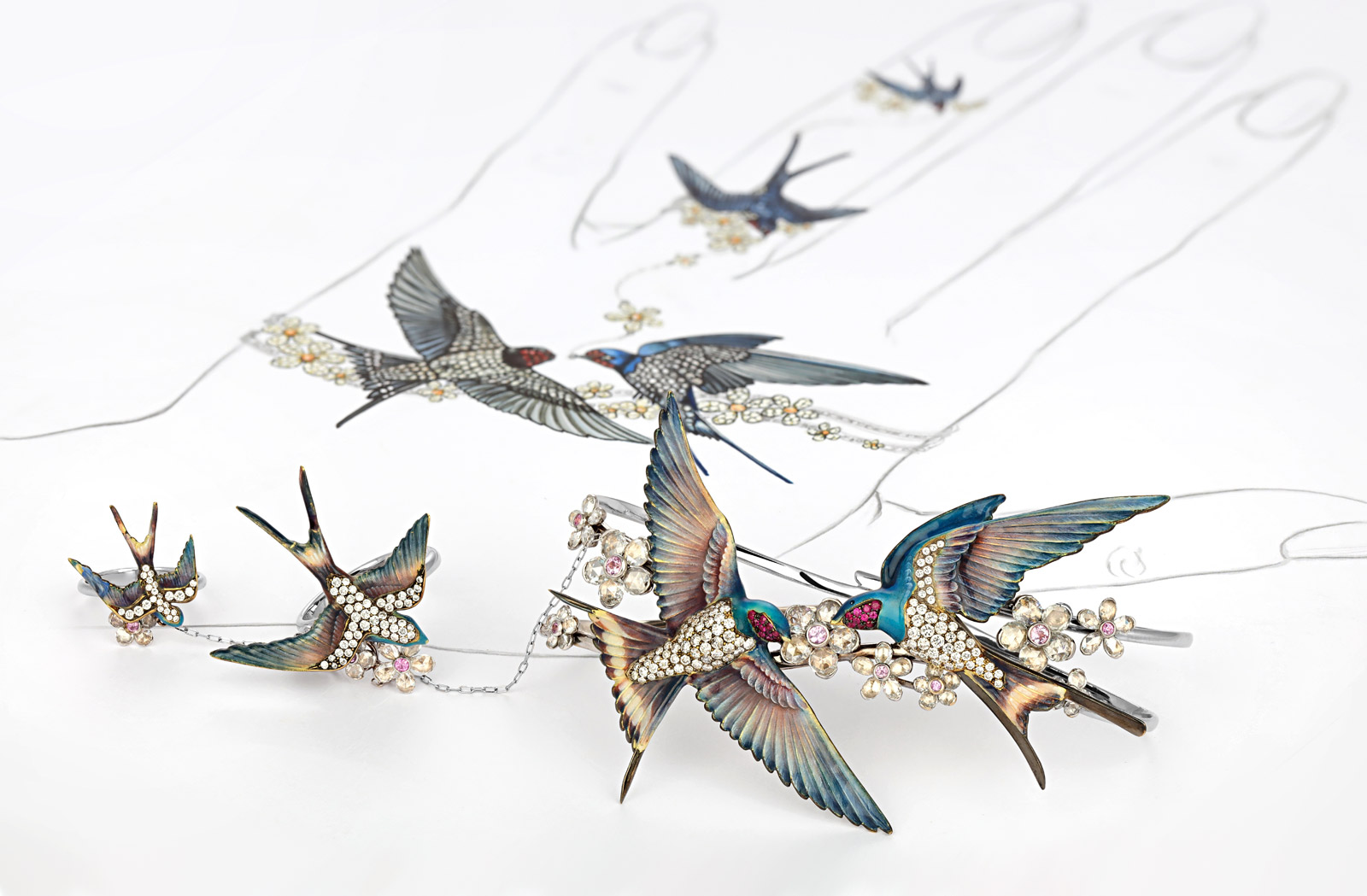 Despite the fact that in 2012-2013, many companies were making palm bracelets, their viability and comfort were disputed. Partly for that reason, the fashion for them gradually fizzled out. But Liza is not making piece that will go out of fashion like trends do. She is creating works of art that can be worn as a sign of status, that are far from accessible to everyone. All of Liza Borzaya's bracelets adapt to the size of the client's palm; as if they have been poured like liquid, they rest and adopt the shape of a hand's unique contours.
To achieve this effect, the brand's primary source of inspiration took two years to develop: "Knowing your own ring sizes has already become common practice. But other jewellery needs to fit as well! To create something that fits someone perfectly, I absolutely have to know the width of their palm. I call this the "configuration of the piece", given that, however effective it might be, it's hardly ever going to be worn if it is associated with discomfort," explains Liza.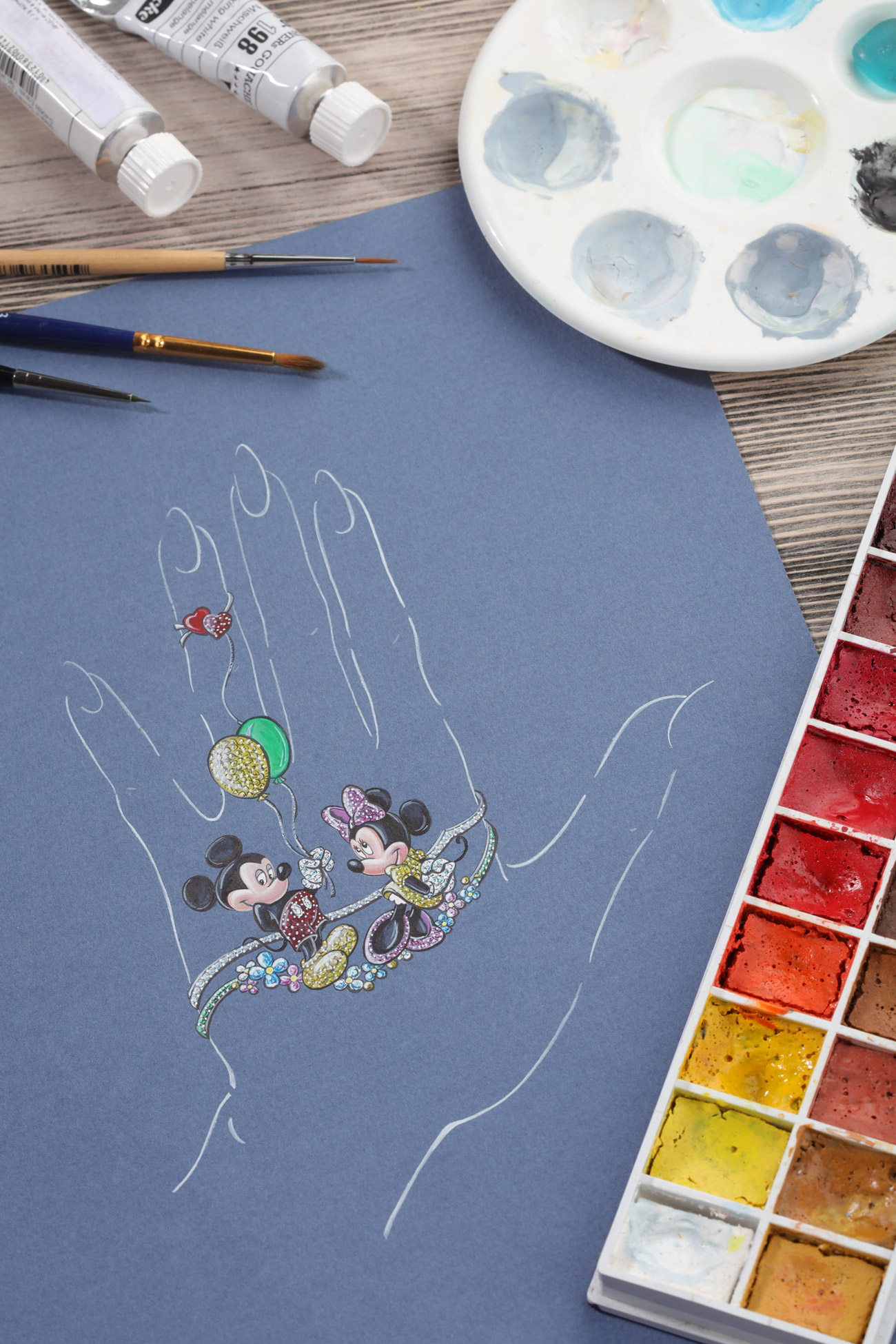 The designer loves to stun and surprise. That's why she works either with unique stones or with hot enamels, something which has already become her signature! Hot enamel reflects bright, saturated colours and its colour palette is a wide one. For this reason, the designer has used it to fashion bracelets with robins, swallows, butterflies and flowers.
The production cycle of this kind of jewellery is such that mass production is impossible, meaning that, even when the jewellery is duplicated, the same design will acquire its own unique features with every new piece.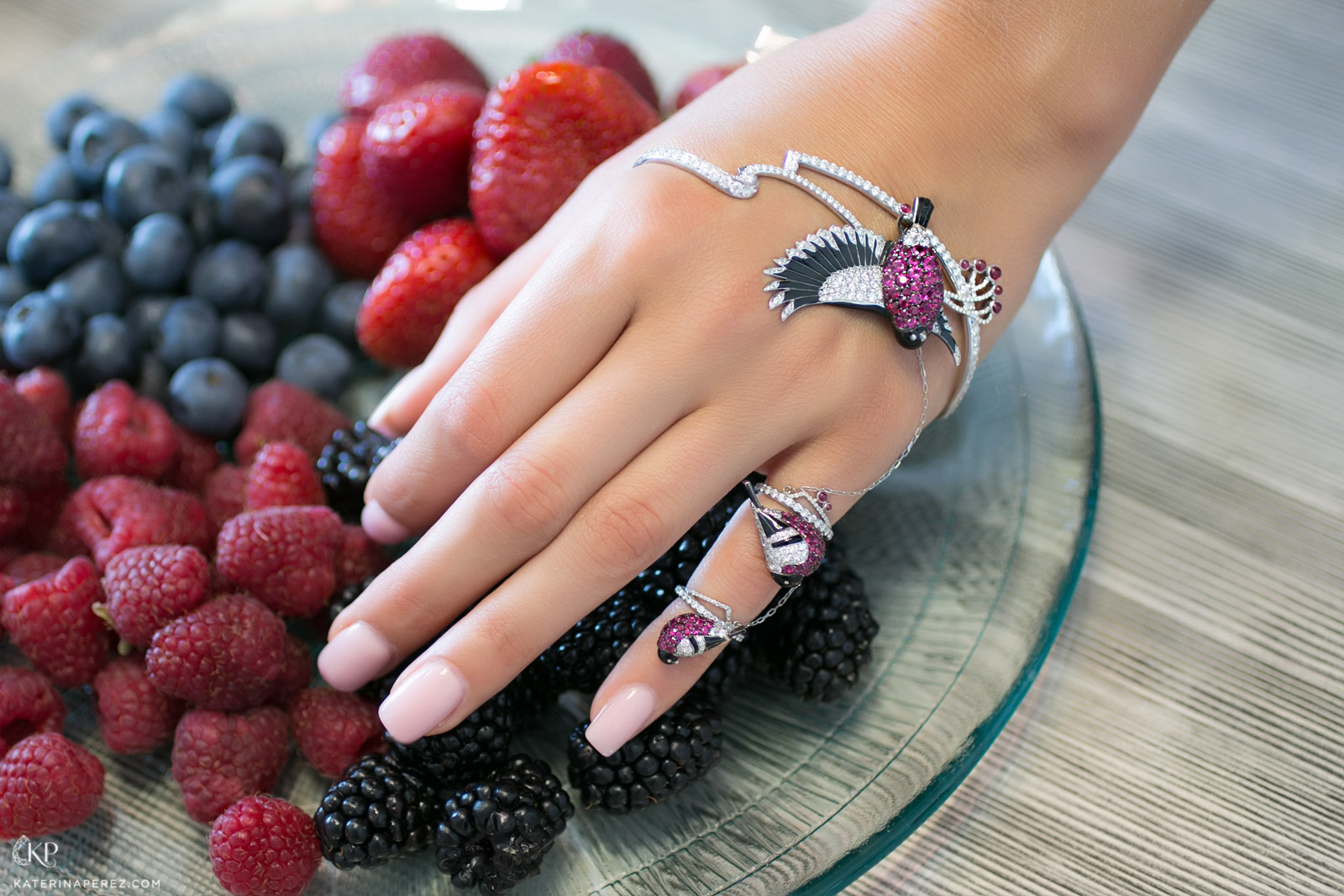 Novel ideas, exquisite execution and work that is exclusively hand-made – these are the vital conditions in which not only palm bracelets but all the brand's designs are made, whether they are bespoke or designed for collections.