Over 256 gloriously illustrated pages, Woolton traces the history of 15 different types of crystals and stones and advises how you can incorporate them into your home, your wardrobe and your jewellery collections. I spoke to Carol to find out what inspired her to write The New Stone Age, how she uses crystals in her own home and which jewellers she admires who are incorporating some of Earth's most magical creations into their designs.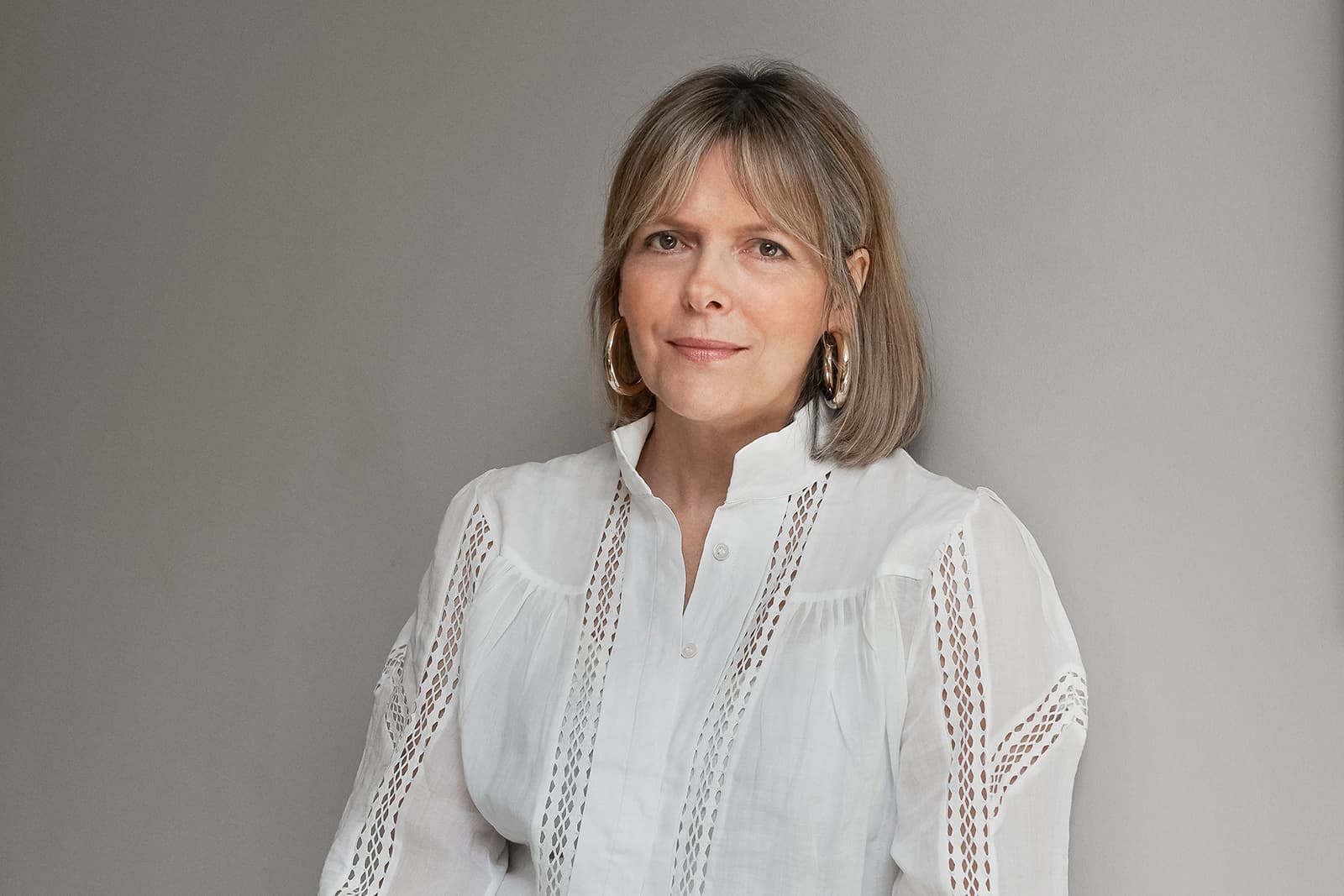 Katerina Perez: Crystals are geological time capsules delivered to us from deep within the Earth's crust. When did people first ascribe symbolism to them?
Carol Woolton: Every civilisation extending back to the earliest humans has been drawn to crystals for their beauty, as well as their vitality. It would have been a small step to make having stumbled across a gleaming stone thrown up by the Earth to imagine it possessed a preternatural power and significance. Also, man's early development was inextricably linked to stones so that an entire cultural period of prehistory was attributed to them. The ancient Egyptians were mining crystals in valleys east of the Nile as early as 4,000 years ago and ancient papyri mention "purveyors of precious stones" and describe particular stones used for healing purposes. One hieroglyphic text above a scene inside the tomb of Aba at Deir-el-Gabrawi in Egypt, dating from the age of the Pyramids, translates as "lapidaries boring carnelian".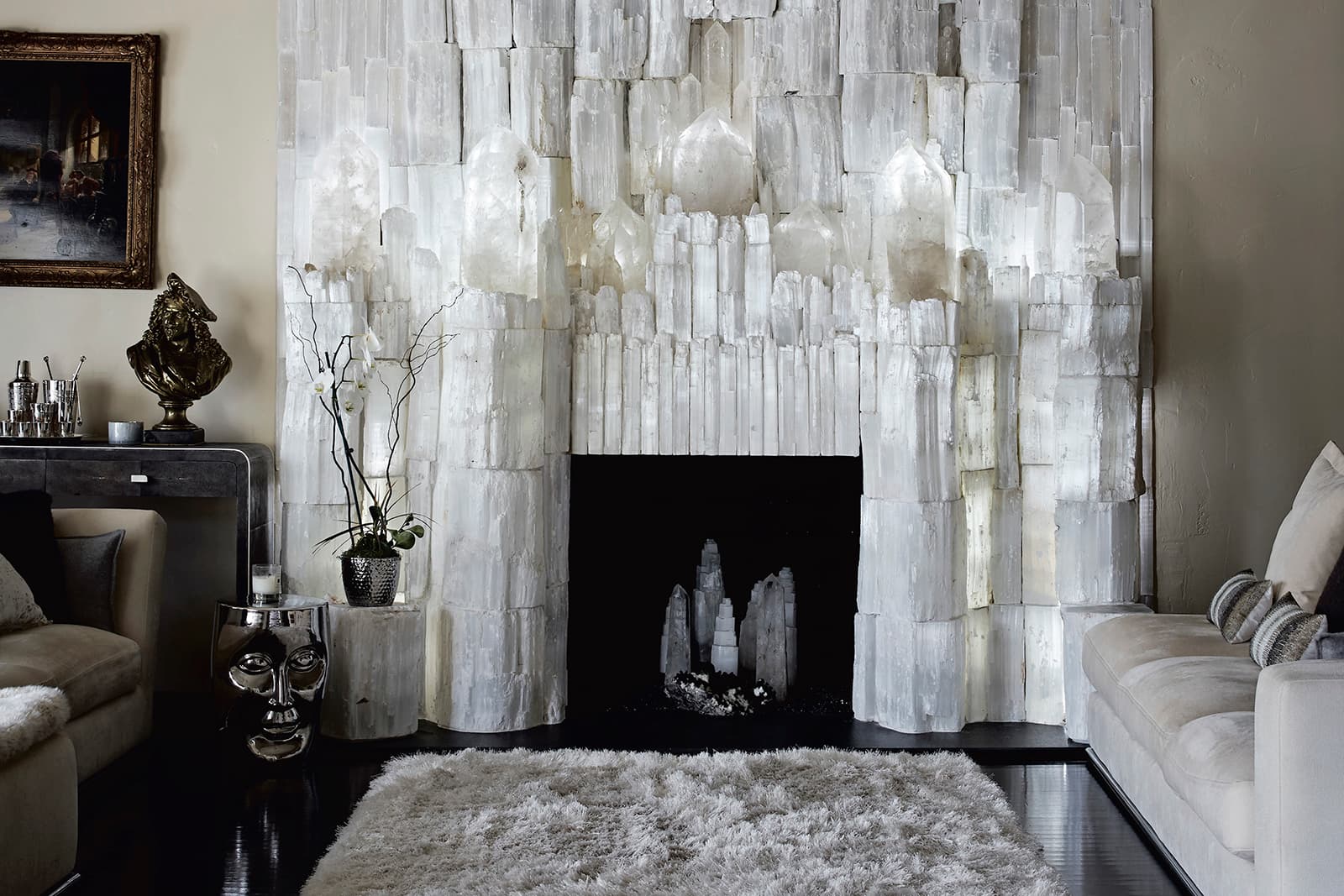 KP: What first sparked your interest in crystals?
CW: I've always found beauty and solace in all manner of stones, not only precious gemstones, but minerals and pebbles rich in quartz that catch the light. As a jewellery editor I've been able to work on my fascination with stones, often going to the mine source and frequently questioning the effect stones have on us. I've listened to stone cutters' stories of how exhausted they feel working on rubies with their fiery passion, as opposed to more gentle blue sapphires. After writing an article for British Vogue in 2018 about crystals and their healing powers, I wanted to understand more about the energy within stones and explore the truth about their efficacy as "protectors".
KP: Do you have a personal collection of crystals?
CW: I've collected dozens of tear-drop shaped crystals that I hang on my Christmas tree every year, like beautiful shiny icicles with the full colour spectrum existing in its white light.
My round piece of life-affirming labradorite I carry every day in my handbag. I love the Inuit legend that the Northern Lights were imprisoned in the rocks along Canada's Labrador peninsular where they were first found, which were freed by a blow from a wandering hunter's spear, but a few of the coloured sparkles were left trapped within the stone. They have a hidden beauty.
I didn't know quite how many stones I had in my home until I started writing the book and looked around and realised that I have crystals in most rooms in the house.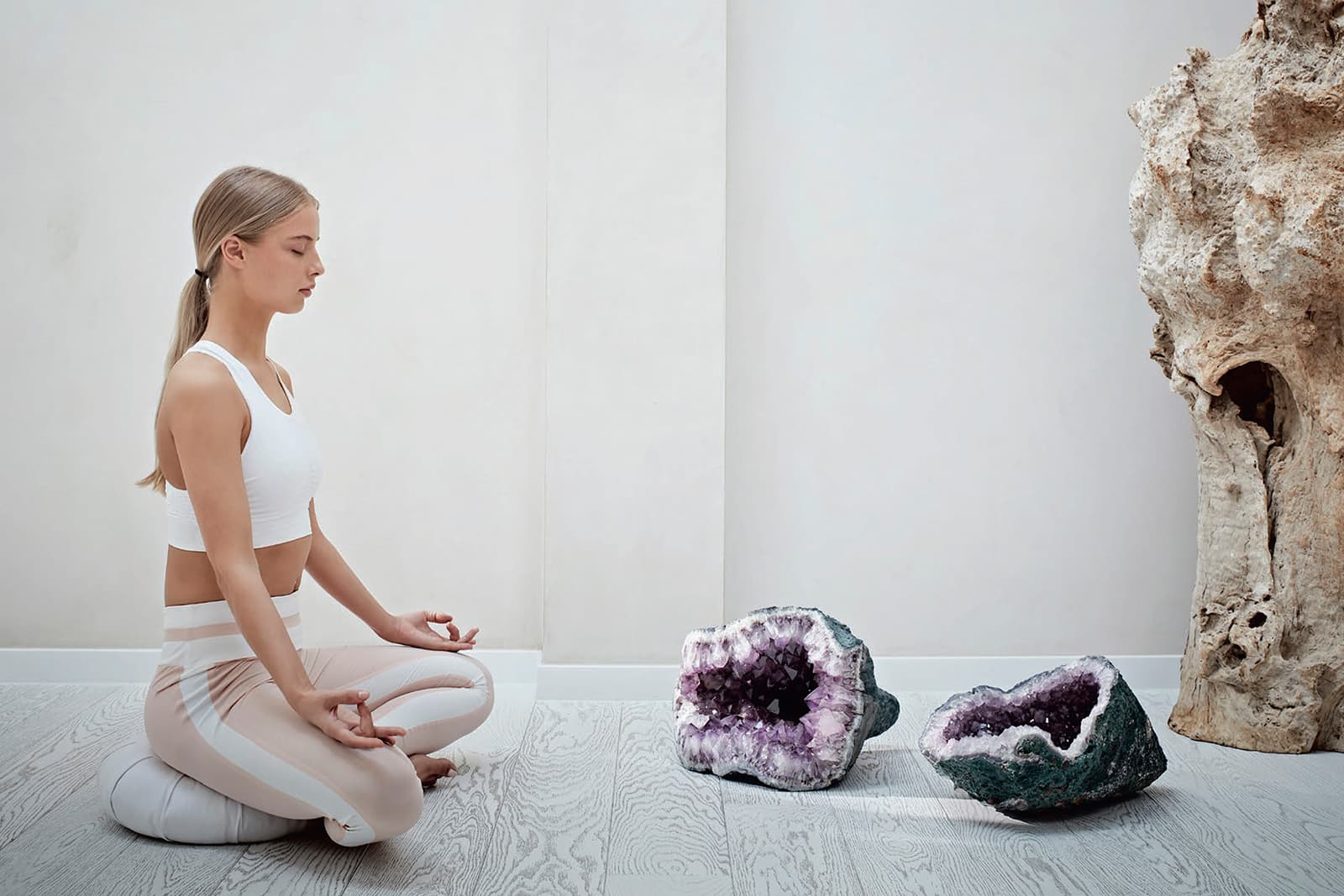 KP: Which are your favourite crystals?
CW: I'm just fascinated by rock crystal, which the ancient Japanese called "the perfect jewel" because it represents space, purity and perseverance, which we all need a bit of right now. I find the inner fiery wisps of smoke inside mesmerising, what the Japanese called the breath of the white dragon, making it appear to have dimensions within dimensions and a complex combination of depth, light and reflection that draws me inside. I get totally distracted, which makes for stressful situations, so like most of the people I interviewed for the book who owned rock crystal, I keep it near my office to help me think.
KP: You have featured various jewellers in the book who are using crystals and hardstones to bring an earthy beauty to their jewels. I feel that it has been a growing trend for the last couple of years…
CW: Many jewellers use creatively contrasting hardstones such as banded chalcedony, lapis lazuli and malachite against the shimmery lustre of highly polished diamonds, citrine or sapphires. Pomellato's Armonie Minerale ring collection mixes lapis lazuli and carnelian with stripes of light blue sapphires and emeralds, mimicking the stone's patterns, or the intriguing Deserto Rosso tiger's eye flashing against orange sapphires and jasper. Cartier's bold use of unusual coloured stones in the Magnitude Collection is inspirational, juxtaposing lapis lazuli with a translucent starburst of citrine and the Aphelie necklace centrepiece of rutilated quartz, its magical rutiles clearly visible, scintillating amongst pink and white diamonds, coral, morganite and onyx.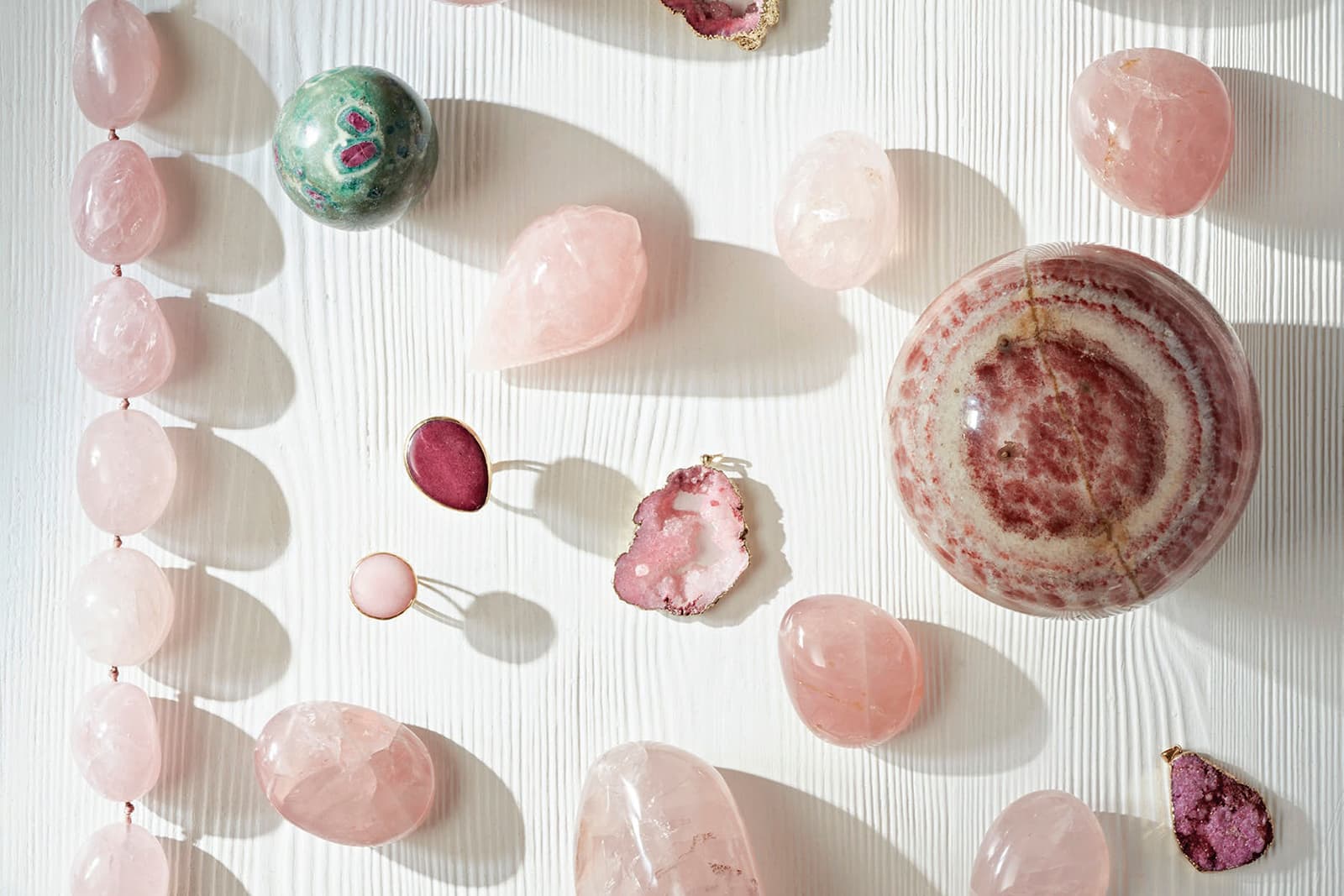 KP: Which contemporary jewellers use your favourite rock crystal?
CW: Rock crystal, first discovered by the ancient Greeks, is having a modern makeover at Tiffany, where Redd Krakoff is setting them against sky blue aquamarines, and in CH2 [Stephen Webster's new jewellery collection] Stephen uses faceted rock crystal domes as a magnifying lens over coloured hard stones lying beneath.
KP: Why do you think crystals are important to us?
CW: They have a complex web of history, symbolism, connection with the Earth and tradition woven into the stones, allowing us to look beyond our own lives, providing a sense of comfort and purpose, and fulfilling a human desire for something more meaningful than the self. This desire for ritual endures as every human shares a common quest for meaning.