The technique of adding colour and patterning to jewellery using enamel has been mastered by very few jewellery artists in the world. The process of creating enamel decoration is highly skilled, and is more akin to painting with watercolours than any other jewellery making process.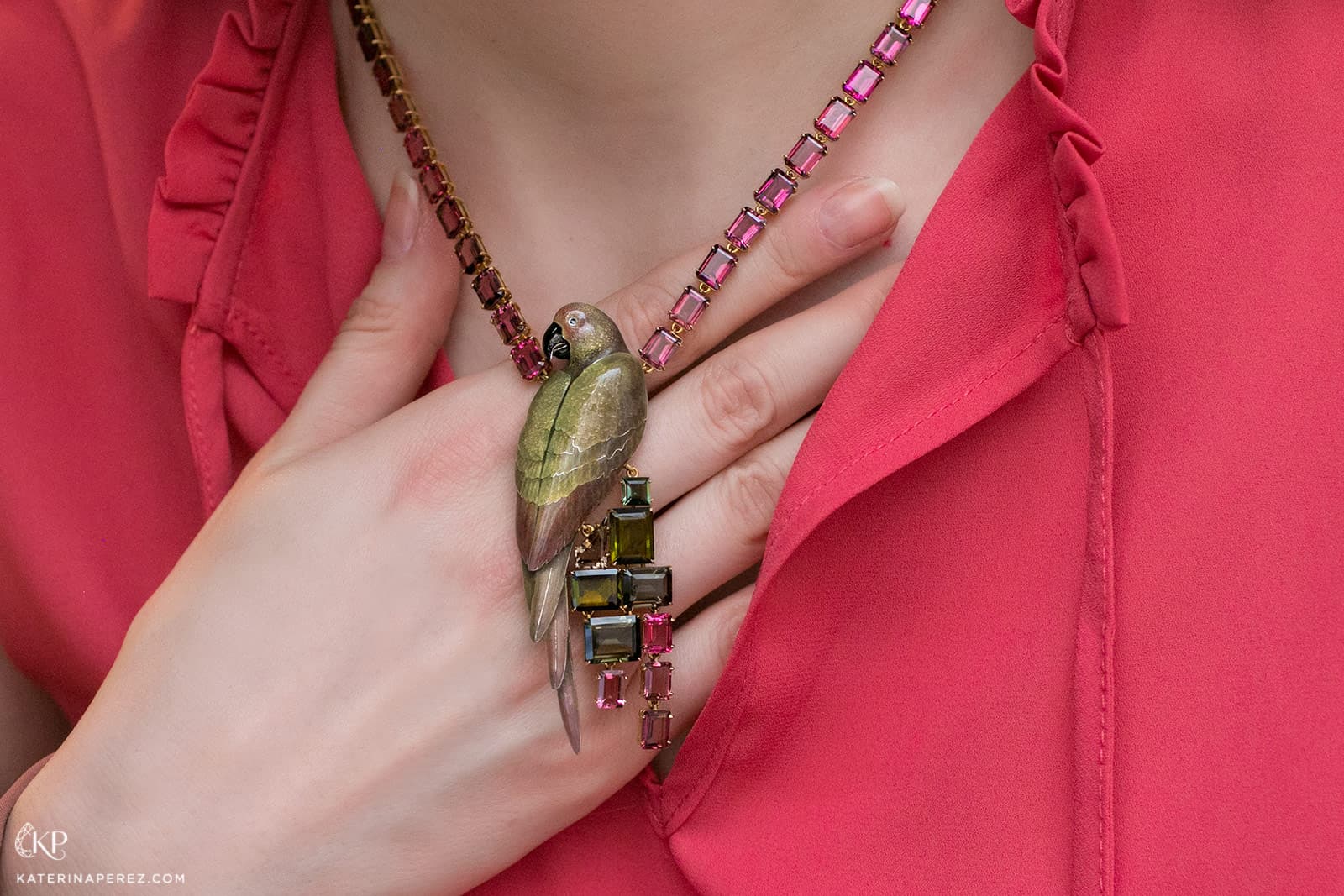 The gradients of tones and the hyper realistic nature-inspired jewels which he employs has garnered international recognition for Ilgiz F. Henn of London also achieve astounding masterpieces with their use of monotone coloured enamel, which displays an understated sheen like that found in guilloché. At the same time, the young Milanese designer Bea Bongiasca uses bright coloured enamel to 'paint' her abstract jewels in tones that often contrast with her feature gemstones.
Lacquer is a similarly rare material to find in fine and high jewellery art due to its relative fragility. Often bold colour and lacquer are bedfellows in design, and the gloss which lacquer provides over primary and vivid colours in Dior's 'Milly Carnivora Egratigna Angélique' creation is irresistible. At the same time, black lacquer can be used as a dramatic background to bright gems like in Lorenz Baumer's 'Fleur de Nuit' ring from the 'Black Magic' collection.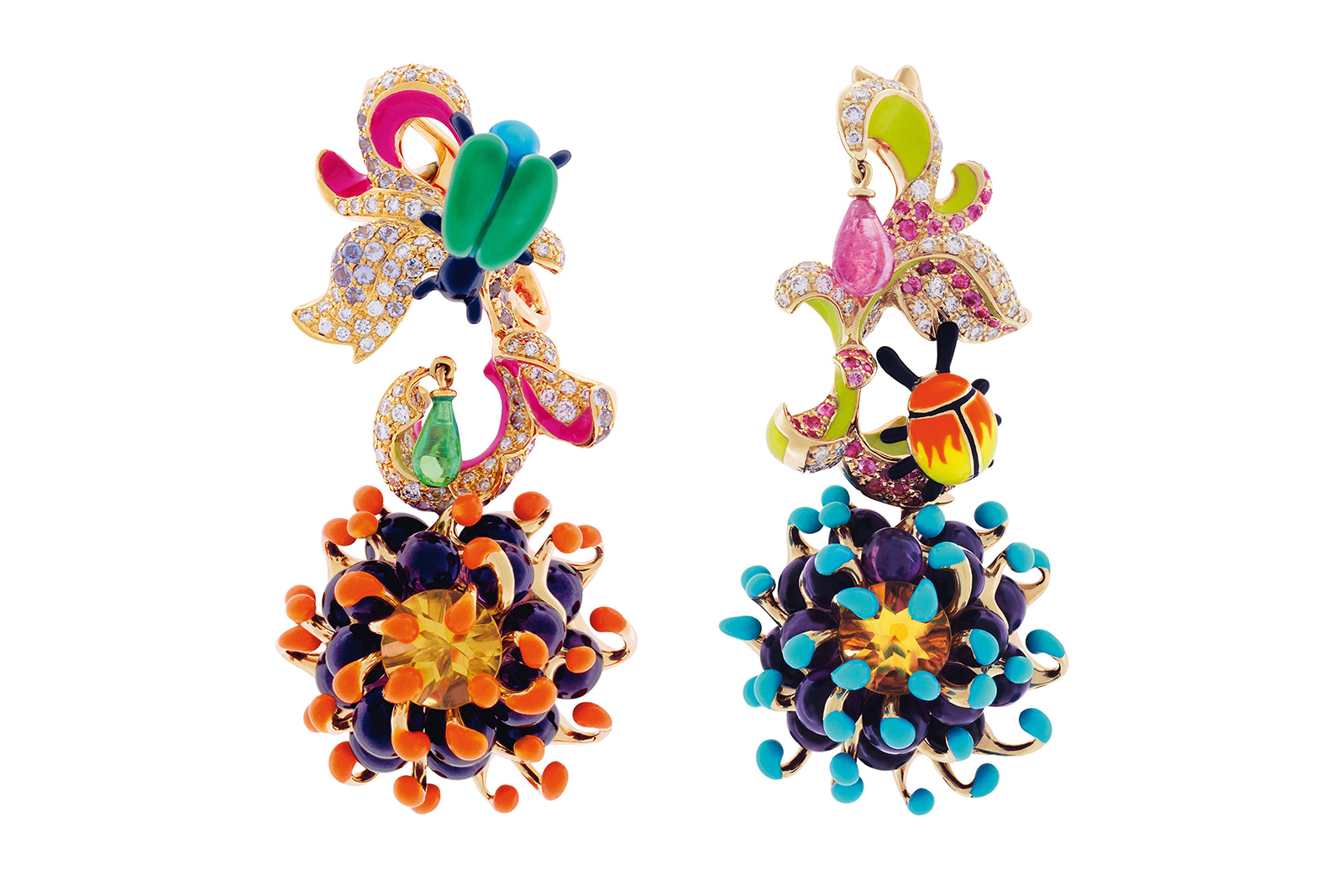 Another way which designers can embellish their jewellery with colour is incredibly fine and dense pavé set gemstones. This technique allows for very little visibility of the metal creating a glittering 'paving'. Two brands who are known for their abundance of incredibly colourful pavé creations are Portugal's Rosior and Italy's Palmiero. It's no wonder that these sun filled countries have produced jewellers who love to saturate their designs with as many gems and colours as possible!
The Italian brand SICIS also use micro mosaic to create incredible jewelled 'canvases', and in a similar way to use pavé, the decorative elements are placed densely side by side. This technique allows for producing a variety of designs which look like pointillistic paintings.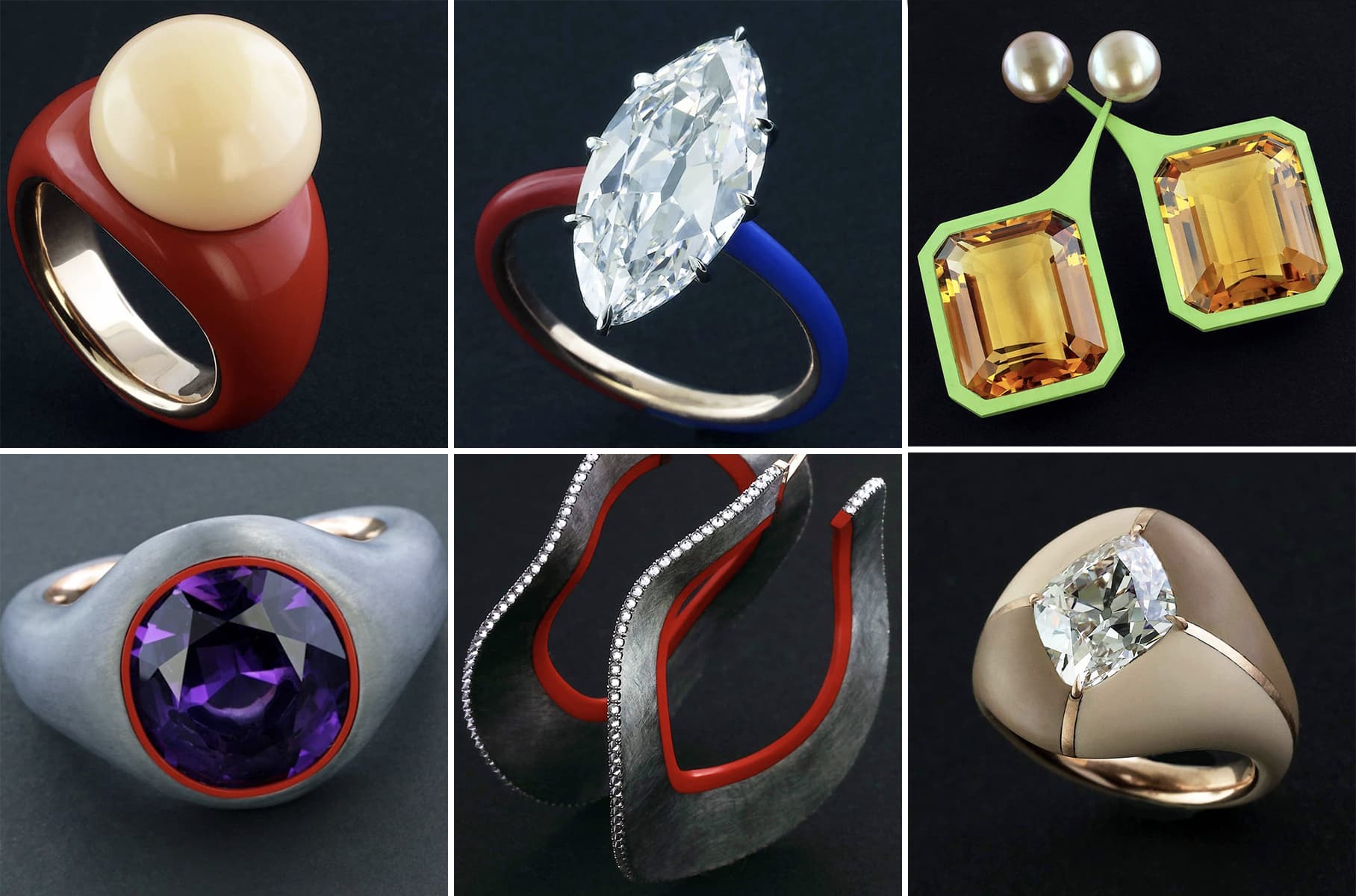 However, those who are looking for a block of bold colour tend to gravitate towards ceramic. This material is having a moment in the jewellery industry spotlight; as revered independent jeweller Taffin frequently uses ceramic elements in his work. He is not the only fan of ceramics in high jewellery: the world renowned luxury house Chopard employed it in last year's Red Carpet collection.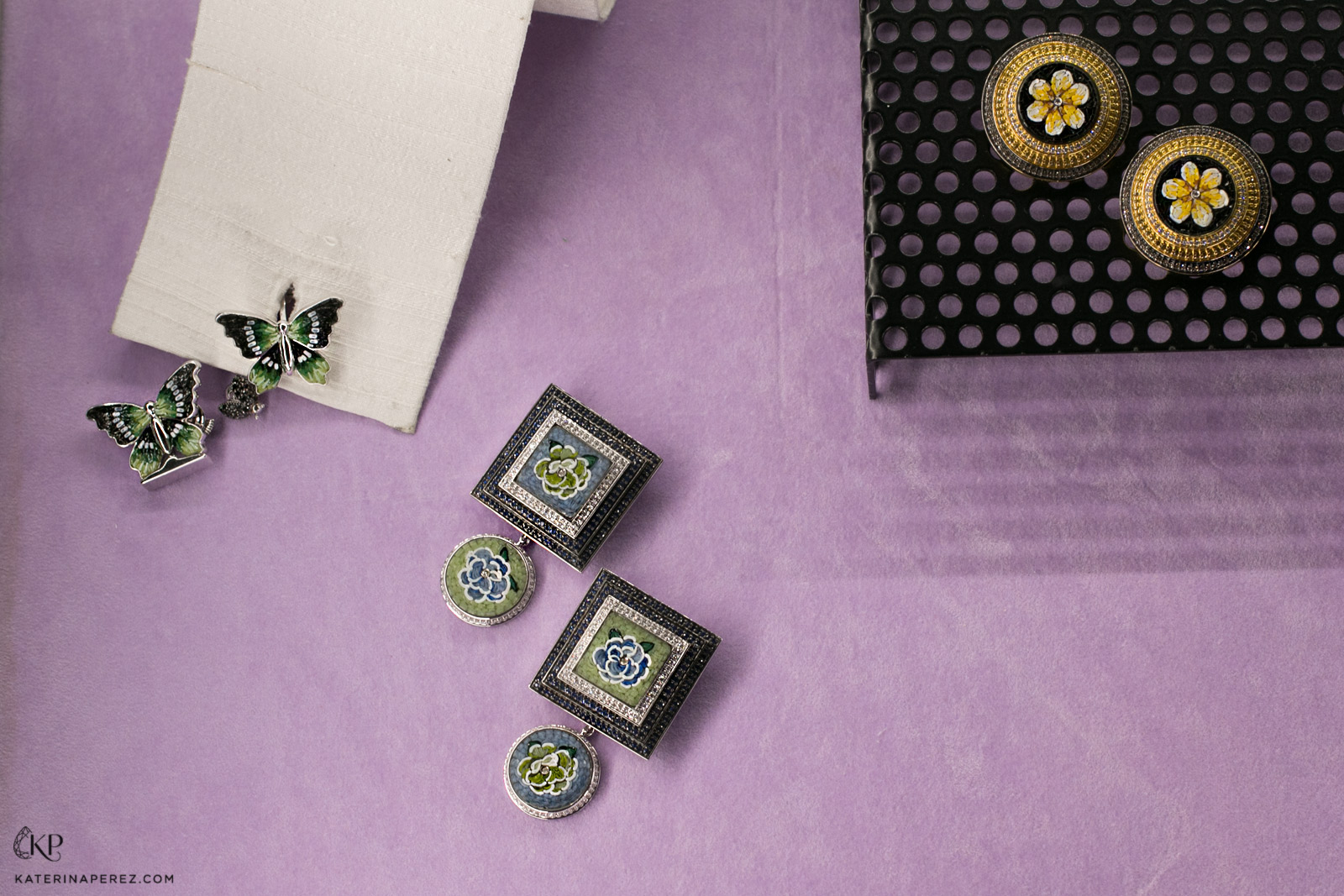 Jewellery lovers' desire for colour and unexpected materials shows no signs of waning, and my prediction is that we will continue to see these techniques for injecting colour become more widespread across the fine jewellery industry.