Fernando Jorge was the overall winner of the diamond jewellery category, and was absolutely deserving of the accolade! His jewellery focuses on the beauty of the brilliant cut diamond, and he seeks to highlight the diamond's standalone beauty, rather than to oversaturate a piece. The articulation of these 12.2ct diamond earrings mimics the waves found everywhere in nature – in water, sound and light – and this creates an enthralling dazzle which captivates the eye.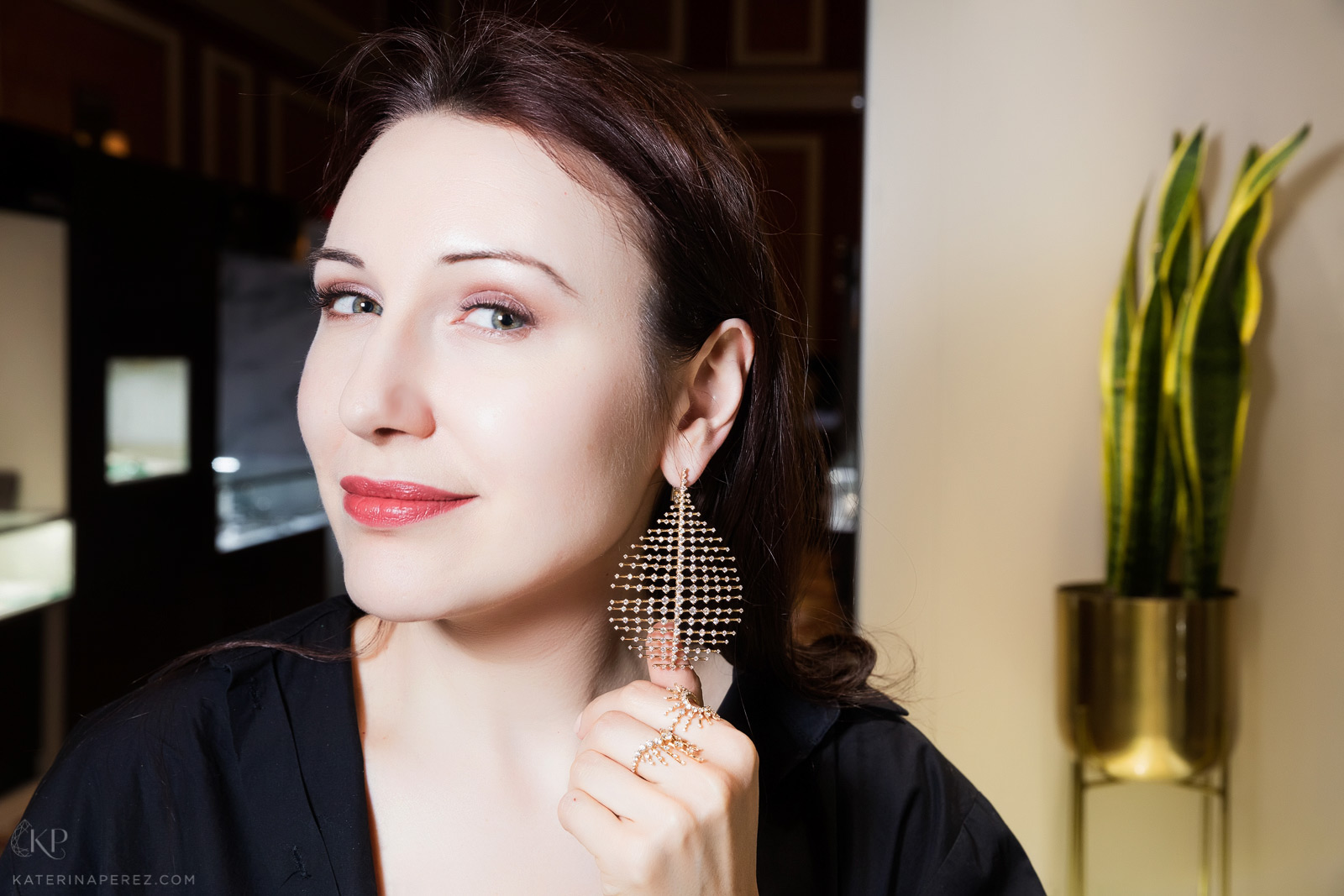 Harry Kotlar displayed a shockingly beautiful ring with an emerald cut diamond of 18.83 cts complemented by 0.60 ct of melee diamonds. It belongs to the number of pieces that celebrities wore on the red carpet, with this particular ring previously adorning the hand of Jennifer Lopez. Harry Kotlar is renowned for large, exceptional quality cut diamonds, and amongst a sea of less traditional designs, the superior quality of this diamond ring caught my attention.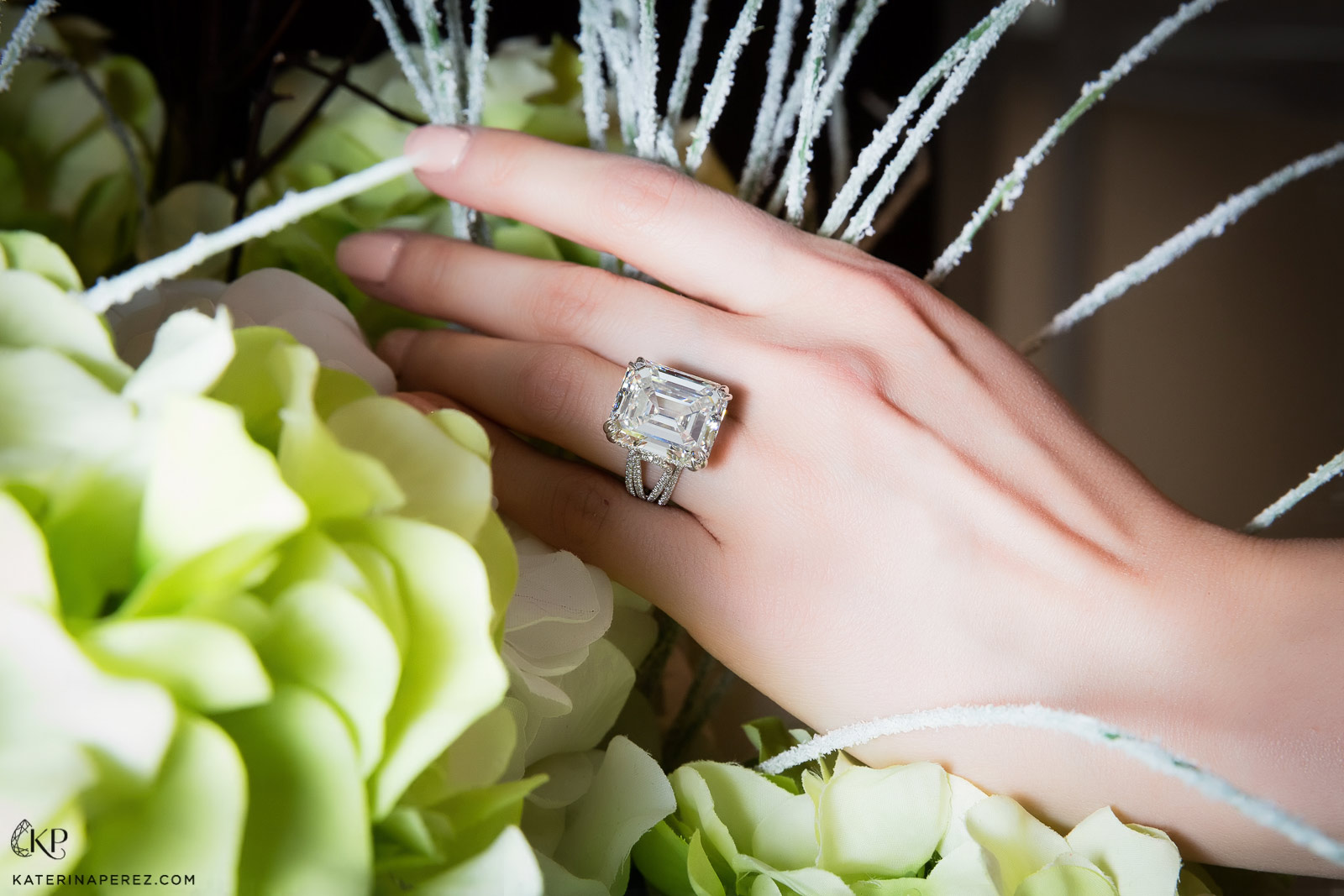 Akillis introduced new flexible bracelets to their 'Python' collection that was launched last year. For this jewellery line brand's designer Caroline Gaspard took far more subtle inspiration from the much referred to serpent than many other brands. The pave set diamonds allude to the snakeskin in an elegant way covering white gold scales with precious sparkle.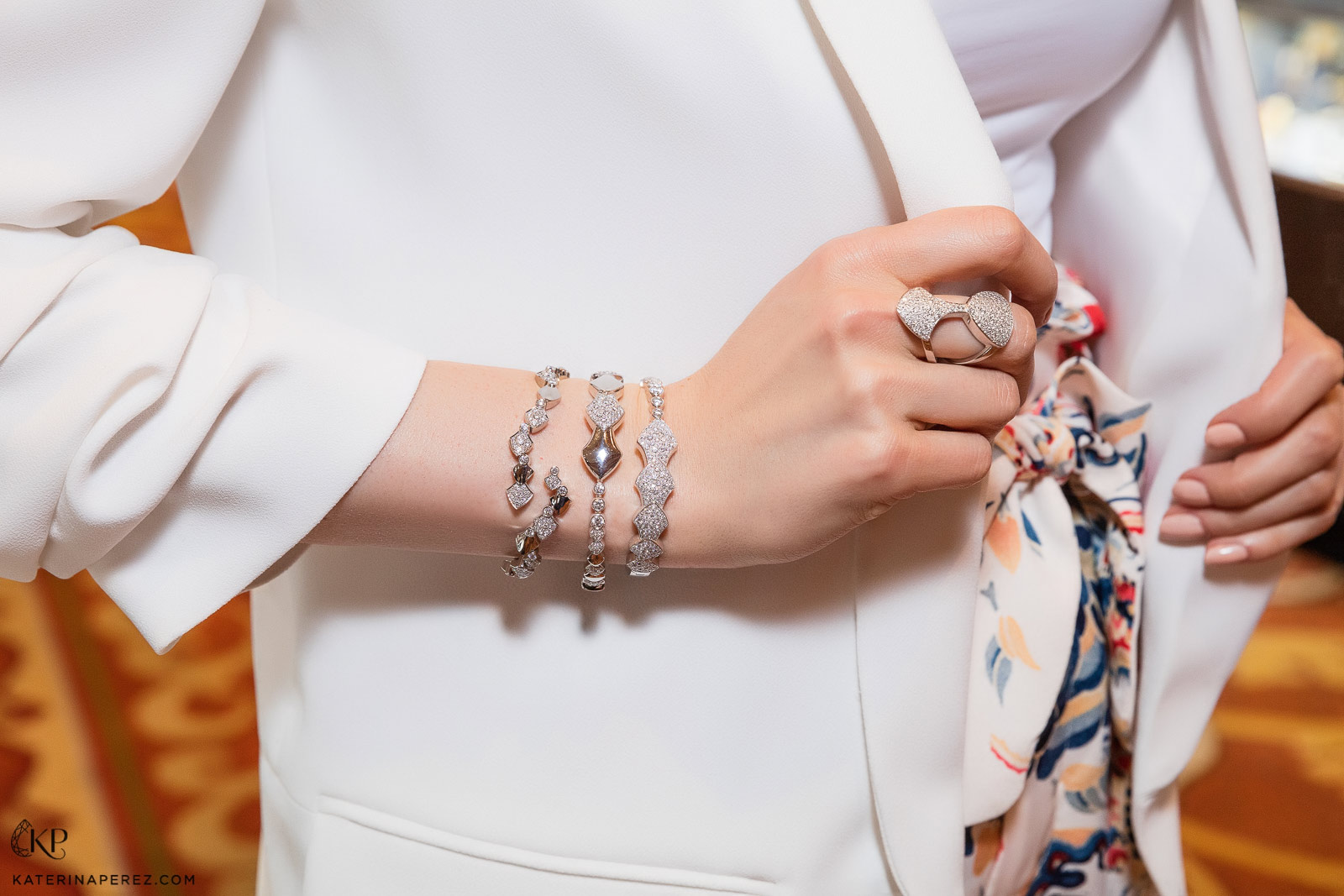 Neha Dani, who showcased her jewellery at For Future Reference salon, added further additions to her signature 'Cadence' collection. Once piece that stood out for me the most was 'Bonita' blue coral style cuff decorated with almost 9 cts of diamonds and 11 cts of blue sapphires. These two gemstones were used to emulate a glittering version of one of nature's most beautiful creations - coral. The graduation of colour achieved by the contrast between the blue sapphires and diamonds created an idea of fluidity and movement, drawing the eye to follow the flow of vibrant colour.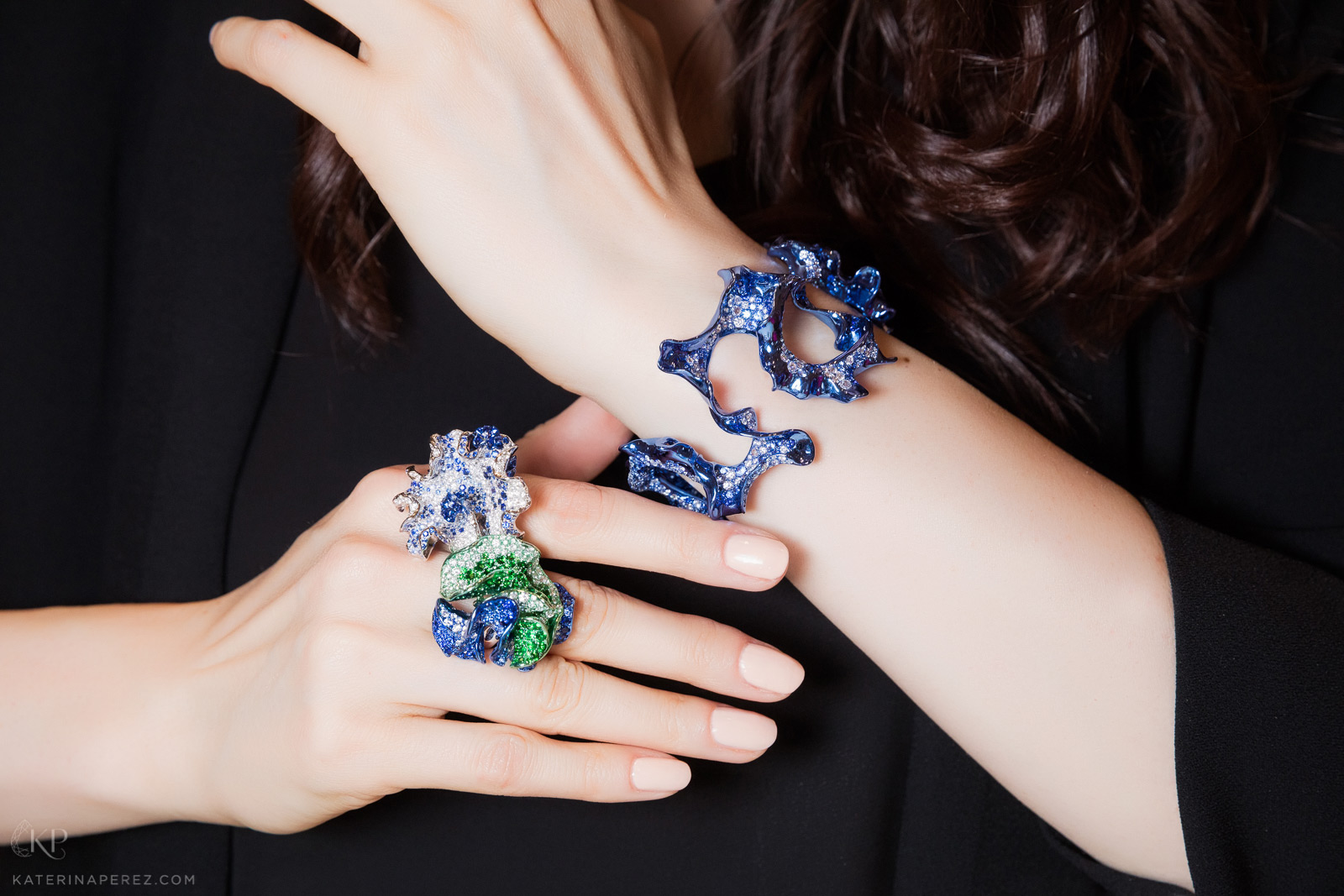 Molu, which is one of the most recognised high jewellery houses of Turkey, had a number of diamonds pieces that caught my attention. These 3.82cts diamond ring and 9.08cts diamond brooch enthralled me because of the many joyful ideas it brought to mind – spinning fireworks, long feathers of exotic birds, and twirling skirts while dancing! To encapsulate this sense of vivaciousness within a piece of fine diamond jewellery belies the thought, craftsmanship and care which has gone into each of these pieces.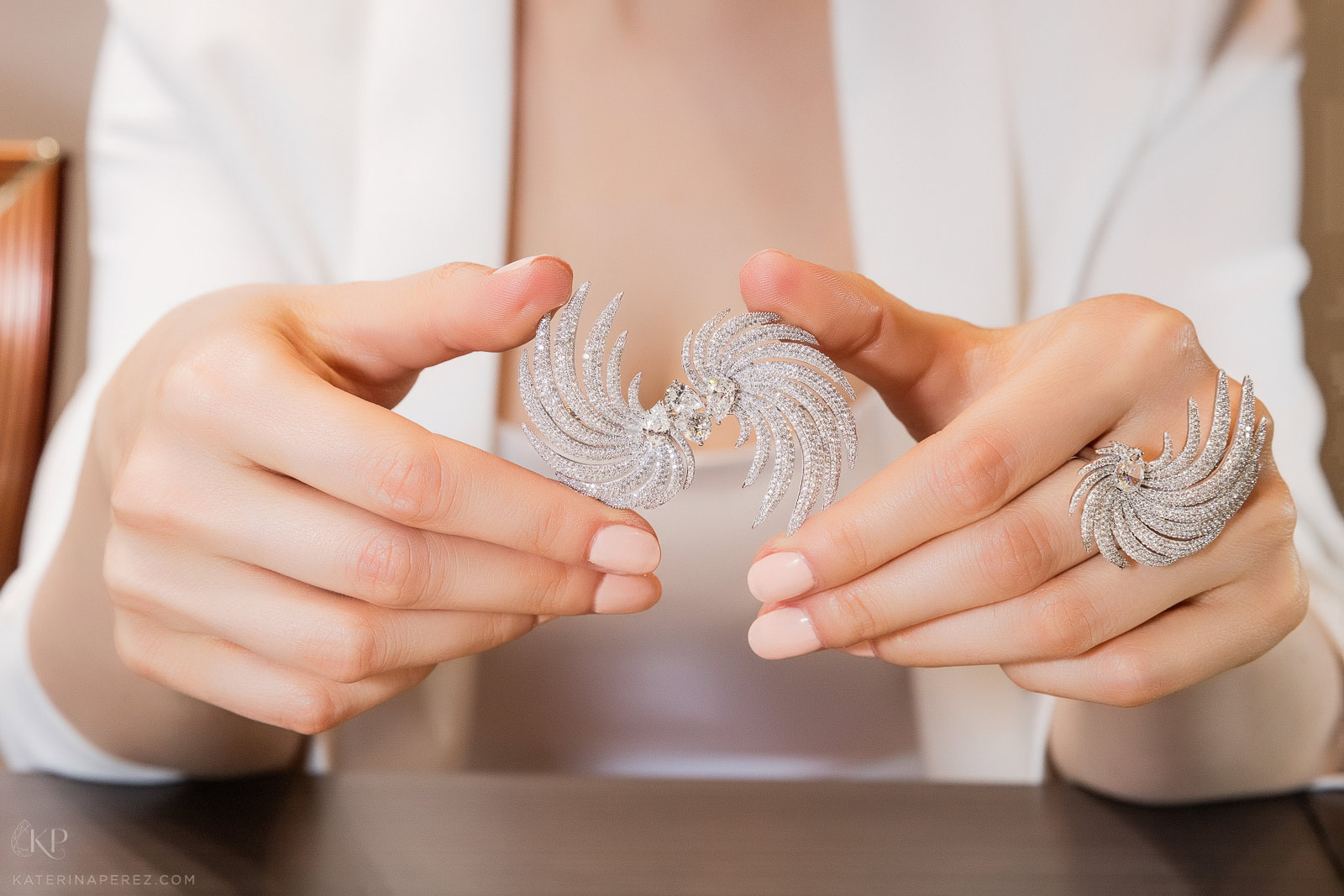 Noudar stood out amongst a showcase full of the best diamond and gemstone jewellery for their modern interpretation of diamonds. A body chain is not necessarily the first idea that comes to mind when we think of diamond jewellery, however, this means I was all the more intrigued when I found this piece! Melding the idea of youthful, fashionable jewellery - which so often is reduced only to costume pieces - and the high-end world of fine jewellery, Noudar incorporated 718 diamonds into this 6.23 cts body chain. If there is such a thing as carefree diamond jewellery, then Noudar has perfectly achieved its creation.
This selection of fine jewellery and designers display the true variety on show at Couture Las Vegas 2017, and for me the breadth of styles and types of jewellery exemplifies the oscillation of possibilities within the design of fine diamond jewellery.