There are many different ways to interpret the idea of what 'best jewels' could mean: some will immediately imagine gigantic and exceptional gemstones, many will conjure images of complex jewellery design with high quality craftsmanship, and others would think of innovation in techniques and jewellery materials. Personally, I take all of these into consideration when looking for my favourite jewellery of the exhibit.
There is one brand who can always be relied upon to deliver big, bold, colourful gemstones and diamonds: Jacob & Co. For this year's Baselworld, Jacob Arabo served up a plethora of jewellery with statement gems, my favourite of which was the 100ct morganite and diamond drop earrings. With a refined and elegant approach to design allowing the gemstone to take centre stage, this is the definition of classic red carpet jewellery.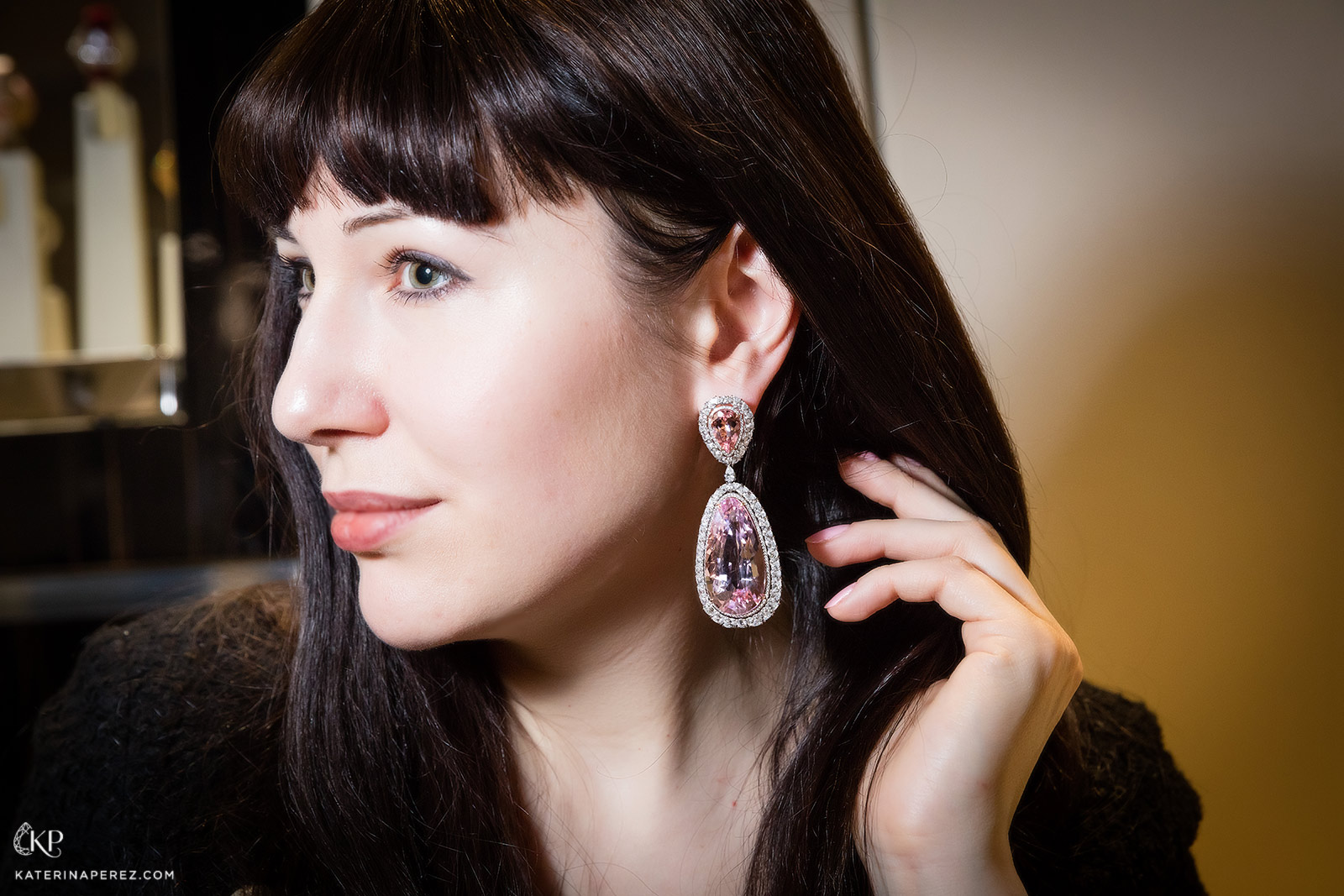 Conversely, Shirley Zhang's 'Eternal Flower' necklace is a design based on the heartfelt and deep-rooted concept of the soul as a wildflower, persevering through difficulty and creating beauty from barren land. Pearls, enamel and 18 karat gold are combined to create a highly intricate flowerbed - resplendent with fluttering butterflies -which springs up around a diamond fence.
Messika's 'Once Upon a Time' collection features a host of glittering diamond creations, but my favourite and undoubtedly the most show-stopping was the 'The Eternal Soul' necklace from 'The Little Mermaid' line. Valerie Messika juxtaposed 219.2ct of rigid, geometric emerald cut diamonds set into a fluid high jewellery masterpiece, whose draping appendages flow like the water upon which the necklace design was based. This plastron style necklace took more than 2000 hours of craftsmanship to complete, and was inspired by the form of a splayed mermaid's tail.
Dawn are an Asian brand who I was introduced to through visiting their stall at Baselworld last year. I was charmed with the brand's approach to colour, and dedication to specialising in one sought-after jewellery material: jade. Dawn used a rainbow of highly intense jadeite colours in my favourite of their pieces - a necklace, bracelet and earring set featuring purple, orange and green jadeite. Within this design the brand celebrates a fusion of Eastern symbolism and laconic Western jewellery style.
Palmiero are renowned for the high quality of their pavé jewellery designs, many of which take inspiration from the exceptional forms found in nature. Their swan brooch from the 'Animals' collection is a tribute to the eternal message of love and its power: the famous muse for Tchaikovsky's 'Swan Lake'. The swan has been crafted in colourless diamonds, black diamonds and yellow sapphires; producing a realistic representation of the bird within an ethereal form.
Regardless of Baselworld 2018 marking a shift in terms of a more modest selection of jewels than in previous years, the fair's participants did not fail to present a selection of exciting 'hero' pieces that surprised many visitors, myself included.