New trends and cultural phenomena were discussed, with contributions from experts Paola De Luca, Founder and Creative Director of Trendvision Jewellery + Forecasting, Lauren Kulchinsky Levison, Vice President, Chief Style Officer, and Curator of Mayfair Rocks boutique, Alba Cappellieri, Professor of Jewellery and Accessory Design at Politecnico di Milano and Director at the Museum of Jewellery in Vicenza, and myself. The one-hour long discussion touch-based on various aspects of jewellery trends and debated if the actual word 'trend' should be applied to high-end pieces.
Lynn Yaeger: Paola - you have been publishing the TrendVision Jewellery + Forecasting book since 2002 - how do you feel about things have changed in that time?
Paola De Luca: The most important thing is really connecting the consumer with the market. In the past this sector was very close minded and traditional - and thanks to digital era everything is extremely connected, so what has really changed in the last 20 years is being able to have a direct dialogue with consumers.
Lynn: Lauren - you prefer to use the word 'moments' as opposed to 'trends'…
Lauren: Coming from a family business of four generations, I like to rotate pieces in a jewellery box and if you say something is in trend, it will go out of it eventually. If you want to be selling high-level, it is better to use the words like 'timeless', 'classic', 'heritage', 'heirloom', 'you can pass it down'. Trends is an important word in fashion but it can also hurt a sale.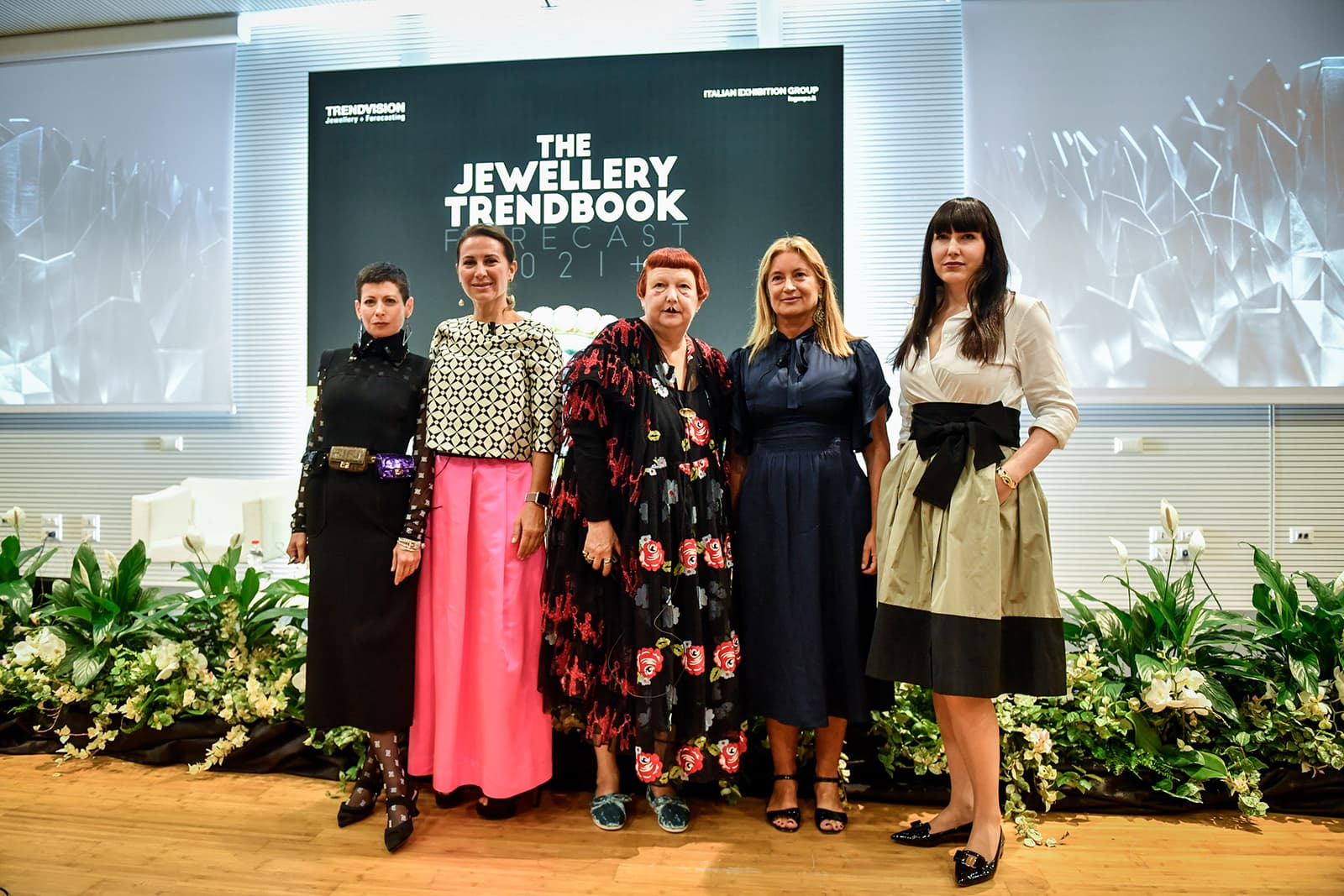 Lynn: That's true, jewellery has an intrinsic value that transcends trends. Katerina - what still excites you when you're looking at jewellery?

Katerina Perez: Jewellery is a form of art, so what excites me is how a designer translates their ideas and vision into something you can touch, because our idea is only known to us, and then you see this art in a miniature form. So, for me, design is exciting, and what I love about jewellery is that it connects people alongside the beauty, the message, and the emotional value of jewellery. It's so important to have collections with a story - in terms of retail – as they present more value for consumers and allow to own something that is not just beautiful but a piece with an interesting story that you feel connected with.
Lynn: Alba - please tell us about the interplay of history and jewellery.
Alba Cappellieri: I truly believe that the history is as important for jewellery as for anything else. If we know it, we can find inspirations in it for the future, and not just in terms of aesthetics or shapes, but we can fully understand and also express the stories behind jewels.
Lynn: Paola - let us get back to the Trendvision 2021 book. Tell us more about this edition…
Paola De Luca: The new edition is about context, tradition, the cultural changes and connecting with what Katerina said - it has to reflect modern times. I looked at a variety of things including design directions, the use of coloured gems and metal colours. For example, titanium is currently strong because it's a technological advancement, you can achieve larger shapes and a wide variety of colours with it.
Lynn: Katerina - do you look at the runway as well, or you are only operating in the sphere of your emotions?
Katerina: I do trend reviews on my website rather than Instagram, as Instagram is more of a visual diary - it's my virtual jewellery art gallery. When I see a jewel and I want to show it to the world out there, I don't think of the trend. However, when I want to wear jewellery, I would occasionally revert to what's trending in that very moment.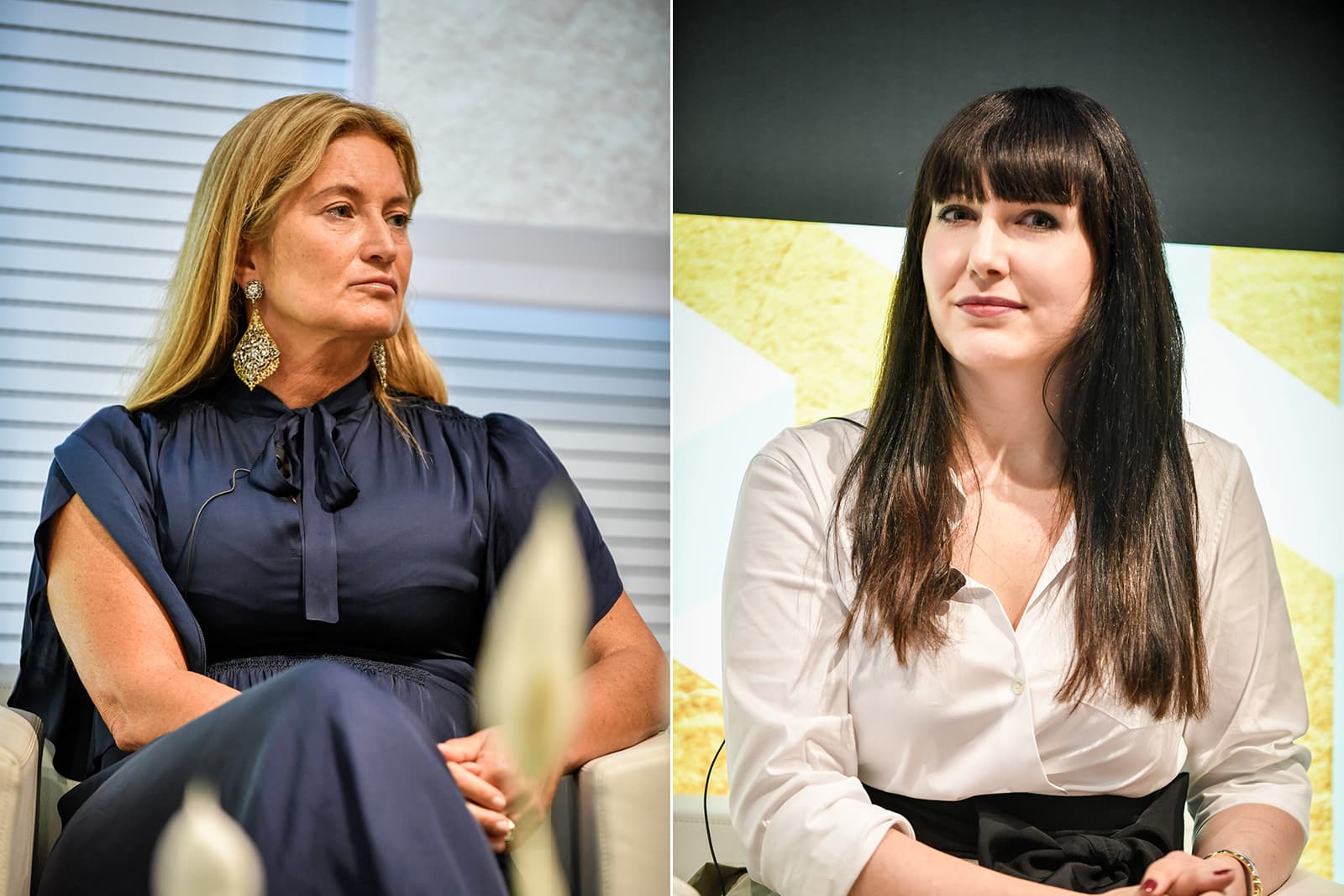 Lynn: Alba - is there such a thing as trends in jewellery history?
Alba Cappellieri: I think there are always trends, right now I'm very curious about the relationship between jewellery and fashion. Until 10 years ago it was controversial, and just a matter of values. Now, every high jewellery maison is looking at fashion, and this is a trend which was not the case with, for example, with 1970s Van Cleef&Arpels jewellery which weren't fashionable at all, they refuse to use the word 'fashion' for jewellery and this is a cultural change.