One jewellery trend was incredibly prevalent - to the point where several jewels looked almost identical: diamond festoon necklaces. This grand, vintage inspired shape means that drapes or appendages of diamonds drop from the collar length structure of the design. This necklace style was worn on the red carpet by Idina Menzel, in Harry Winston's Cascading Diamond necklace featuring 60.30 carats, as well as Mindy Kaling wearing Chopard's Haute Joaillerie collection necklace consisting of 54.79 carats of diamonds, with Zazie Beetz opting for a combination of two Bulgari necklaces - the Divas' Dream necklace with 78.43 carats of diamonds, and High Jewellery necklace incorporating emeralds and diamonds - both in white gold.
Gal Gadot wore the Tiffany&Co. Clara necklace in platinum with an oval 11 carat diamond and mixed cut diamonds of over 65 total carats, and finally Janelle Monae chose to cement the signature jewellery look of the evening in Forevermark's Lace of Light choker set with 36.54 carats of diamonds.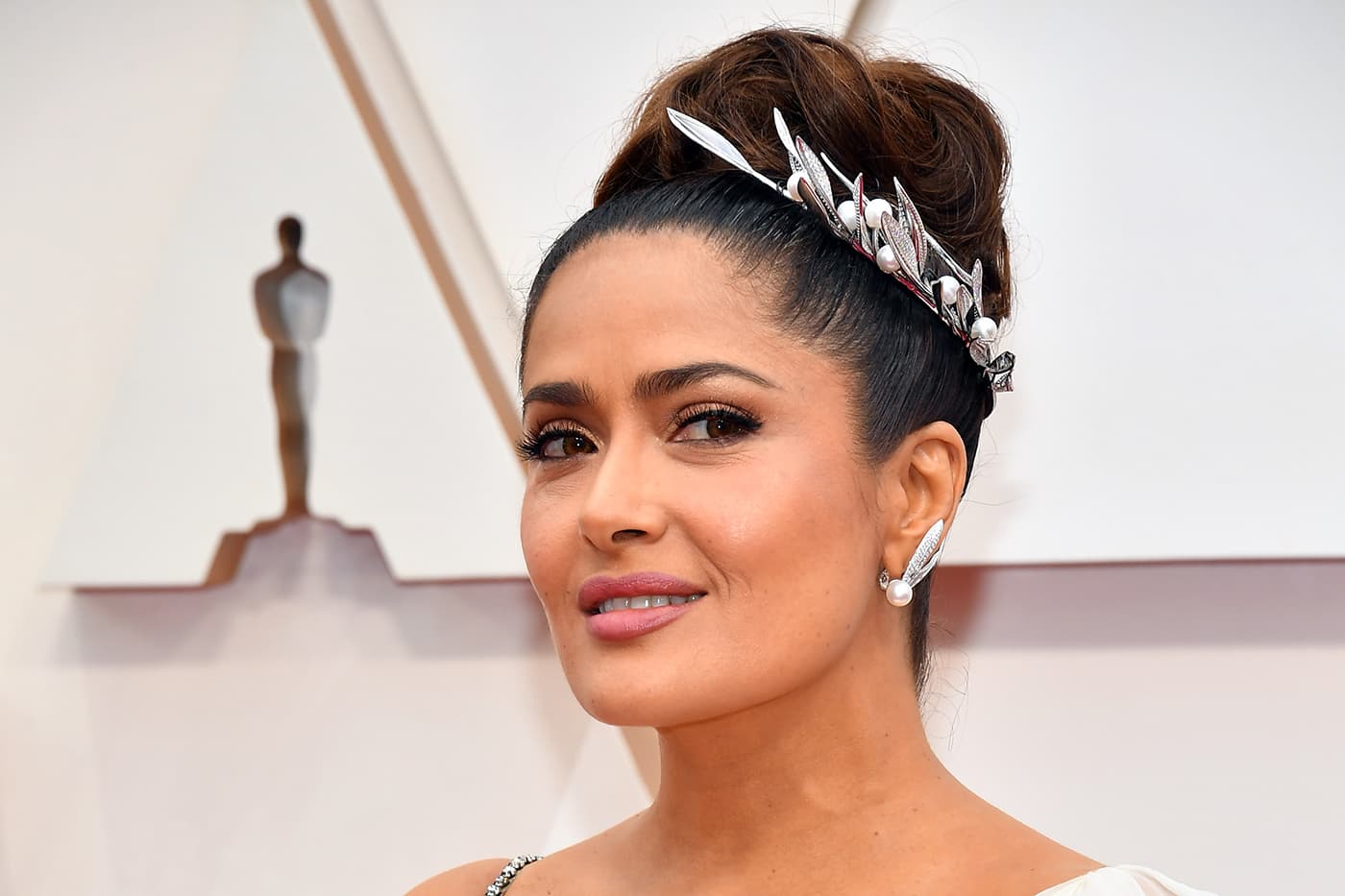 Another interesting trend to note was that a few celebrities chose to wear jewellery in unconventional places: Saoirse Ronan continued the vogue for placing jewellery in the hair with a Gucci Animal Kingdom collection brooch with topaz and diamonds, while Salma Hayek took this to the extreme by wearing a Boucheron jewellery suite including a pearl and diamond necklace worn as headpiece.
Even more innovatively, Julia Louis Dreyfus wore more than 92 carats of Harry Winston diamonds to the event, including a diamond brooch on the crossing straps between her shoulder blades; Penelope Cruz wore a Chanel dress including a string of pearls as a belt, and Margot Robbie - in vintage Chanel couture - chose to wear a Mughal style brooch with a lapis lazuli cabochon and a pearl tassel in the centre of the décolleté on her strapless dress.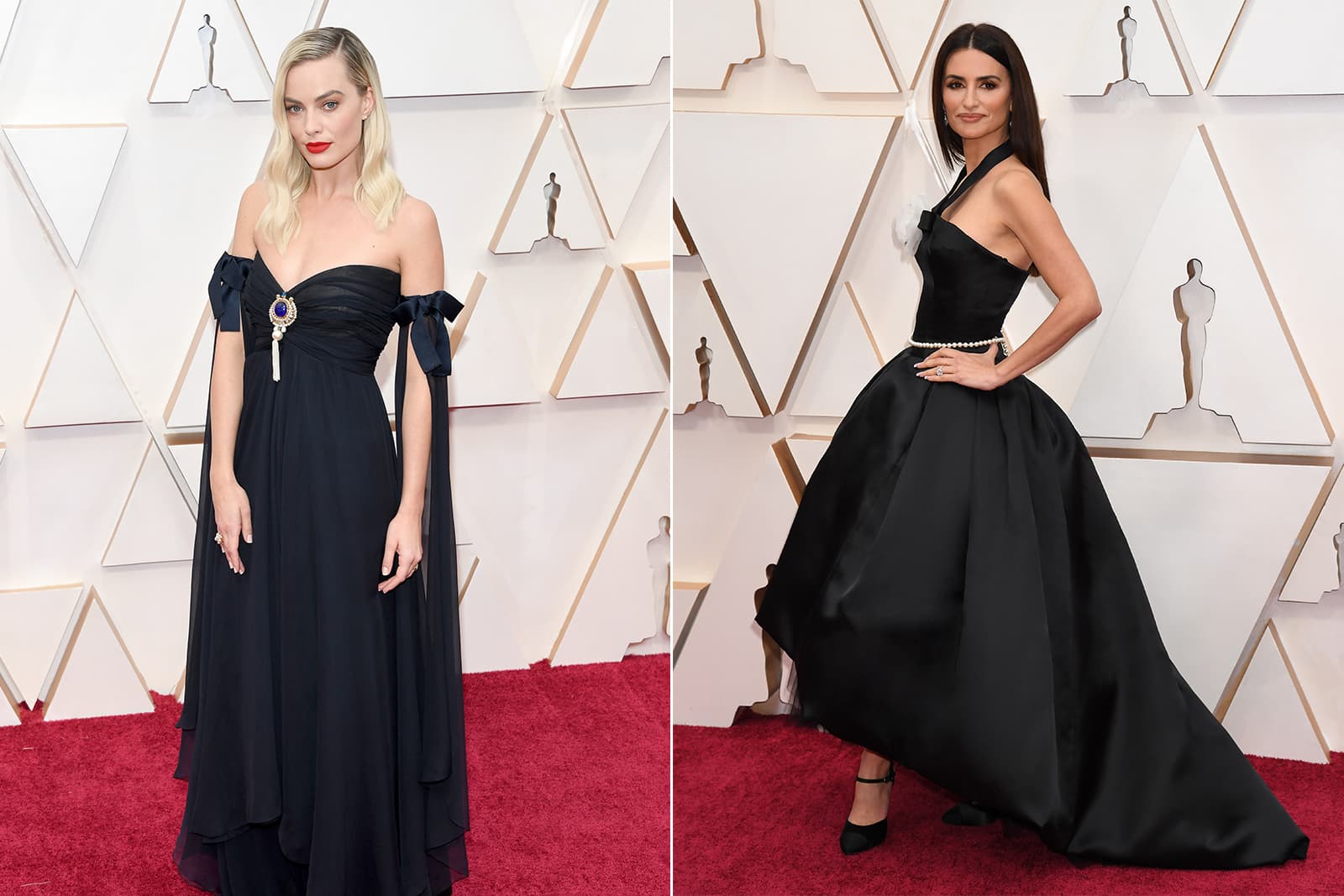 The gentlemen who attended the Oscars continued to embrace jewellery as many have increasingly done in recent years - like filmmaker, actor and comedian Taika Waititi, who wore a one-of-a-kind emerald, diamond and pearl brooch by Nikos Koulis. Billy Porter wears jewellery with every red carpet outfit, and for the evening he chose Atelier Swarovski rings and bracelets. Finally, presenter Timothée Chalamet accessorised his casual navy jacket with a vintage Cartier brooch from 1955 with rubies and diamonds in white gold and platinum.
New designers were represented on the Oscars red carpet, with Sigourney Weaver opted for Kwiat Diamonds diamond earrings with two 12 carat marquise cut stones, and both Laura Dern and Catriona Balfe wore diamond jewels from Niwaka fine jewellery.
Soft, romantic toned gemstones were seen in Saoirse Ronan's Gucci pink and purple sapphire girandole earrings, Kaitlyn Dever's Harry Winston ruby earrings, as well as in Florence Pugh's choice to wear a suite of Louis Vuitton's High Jewellery from the Riders of the Knights collection - including the diamond wrap choker necklace with an incredible 20 carat pear cut Imperial topaz, and two diamond and pear cut Imperial topaz rings adorned the actress's hands.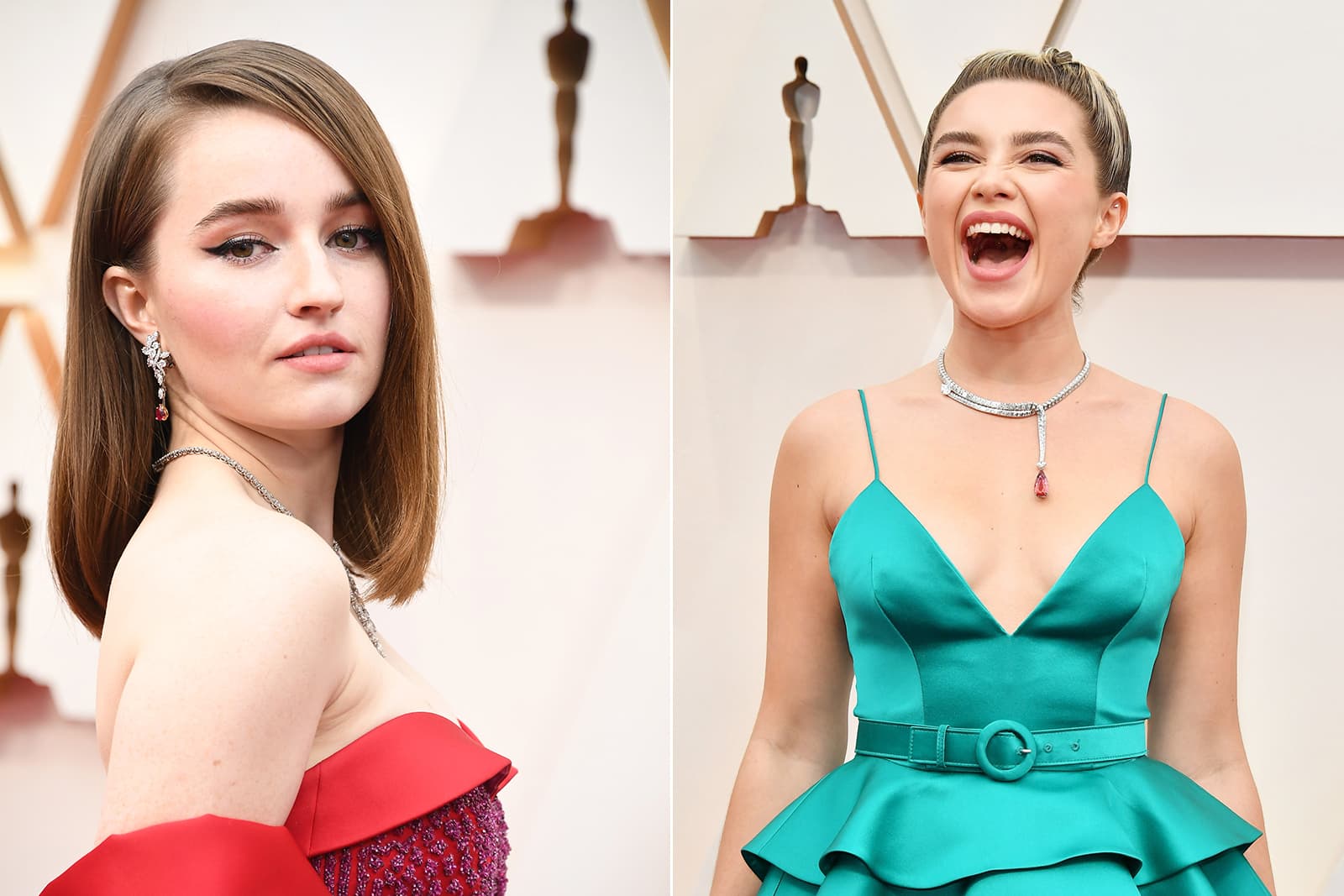 2020 was a decidedly less exciting year for Oscars jewellery than we have seen previously, with less grandiose choices than the headline grabbing bling moments we have become used to. Still, many of the fine jewellery trends which stars chose to accessorise their red carpet looks perfectly complemented their outfits, and - for once - didn't outshine some of the famous faces wearing them.