Every year new and long-standing jewellers come together at Masterpiece to showcase the very best fine jewellery pieces which boast extraordinary craftsmanship, exceptional design and unconventional materials. For this reason, the vetting process is rather strict, and it is a badge of honour for a jeweller to be invited to participate.
This year, I have prepared a preview of a few contemporary brands and designers whose pieces range from classical, investment gemstone jewellery – such as Moussaieff – to inventive pieces with new materials and futuristic design forms - like Fabio Salini.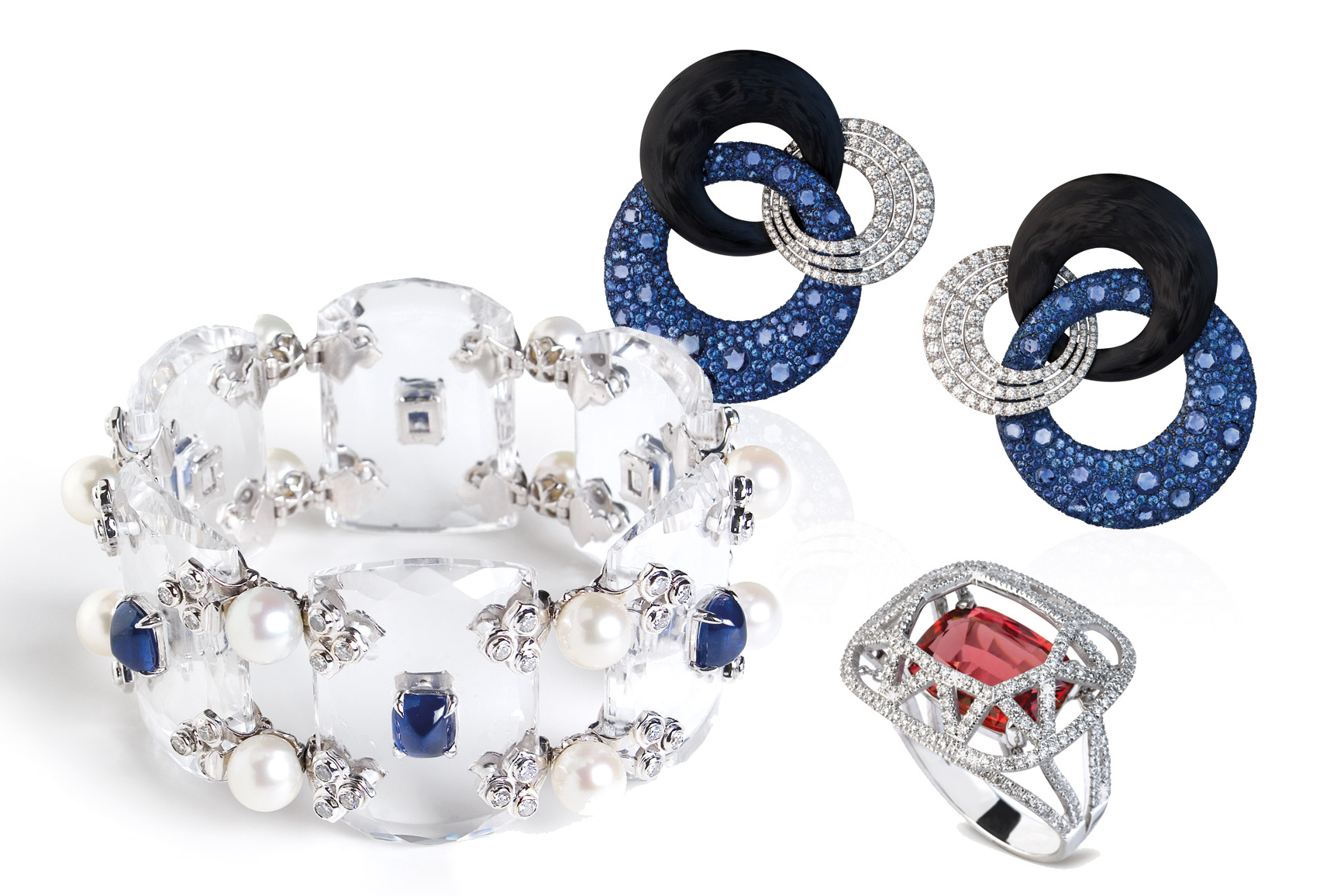 The Italian jewellery artist who creates original, one of a kind pieces for private clients is debuting at Masterpiece this year, showcasing around 100 pieces brought from his Roman boutique. This grand display is sure to confirm Fabio Salini's focus on design, as well as unique materials such as sting ray, titanium and carbon fibre. Having studied geology before moving into jewellery; Fabio Salini is celebrating the beauty of a wide variety of precious gemstones, alongside less traditional precious materials.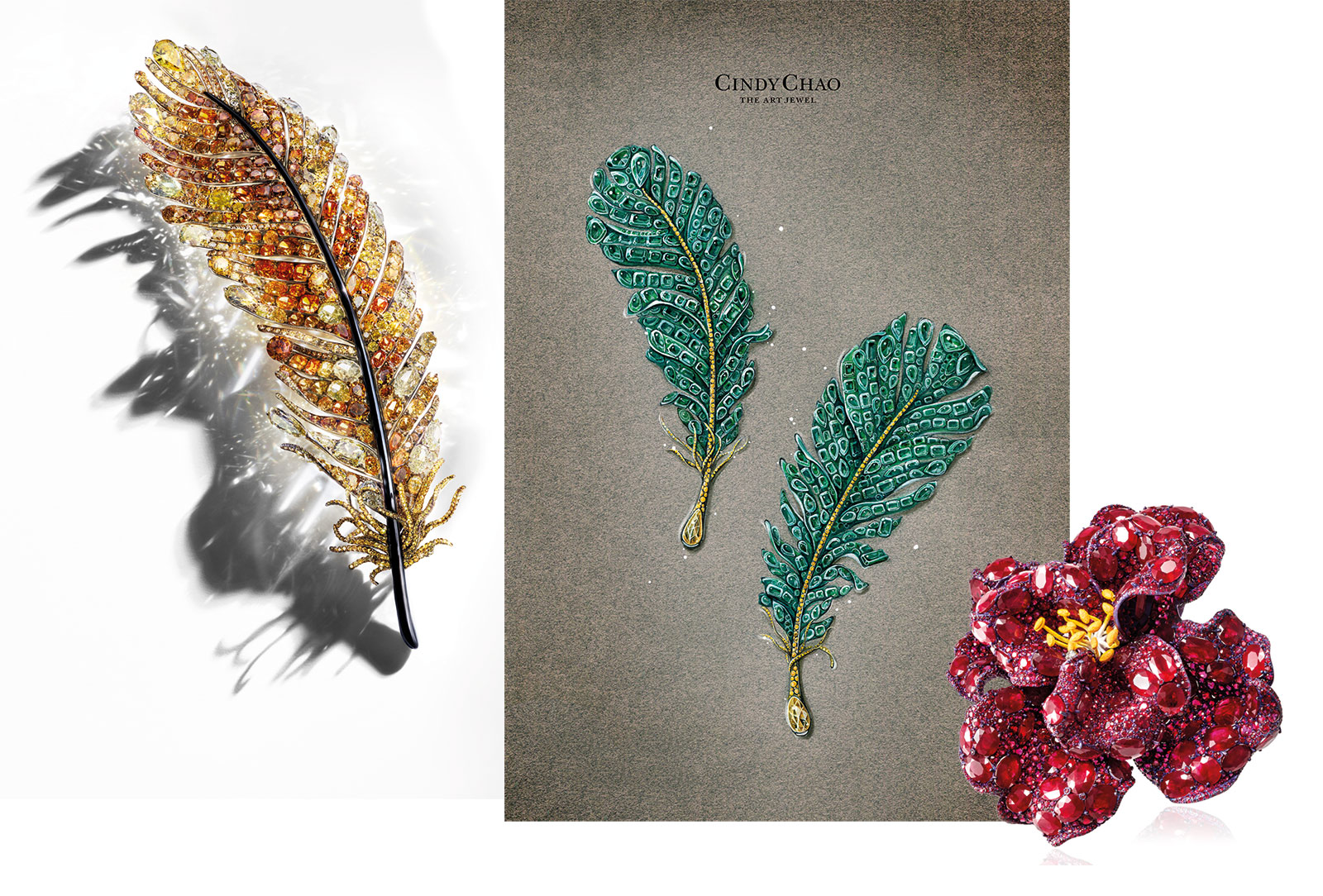 Another newcomer to Masterpiece is the Taiwanese jewellery artisan Cindy Chao. She combines her familial history of sculpture and architecture to create unique jewellery artworks; referred to collectively as 'The Art Jewel' series. She will debut her 'Black Label Masterpiece XVI' at the eponymously named exhibition: the 'Phoenix Feather Brooch,' featuring Fancy coloured yellow diamonds of more than 36 rare hues and cuts, totalling almost 100 carats, as well as the 'Ruby Peony Brooch.'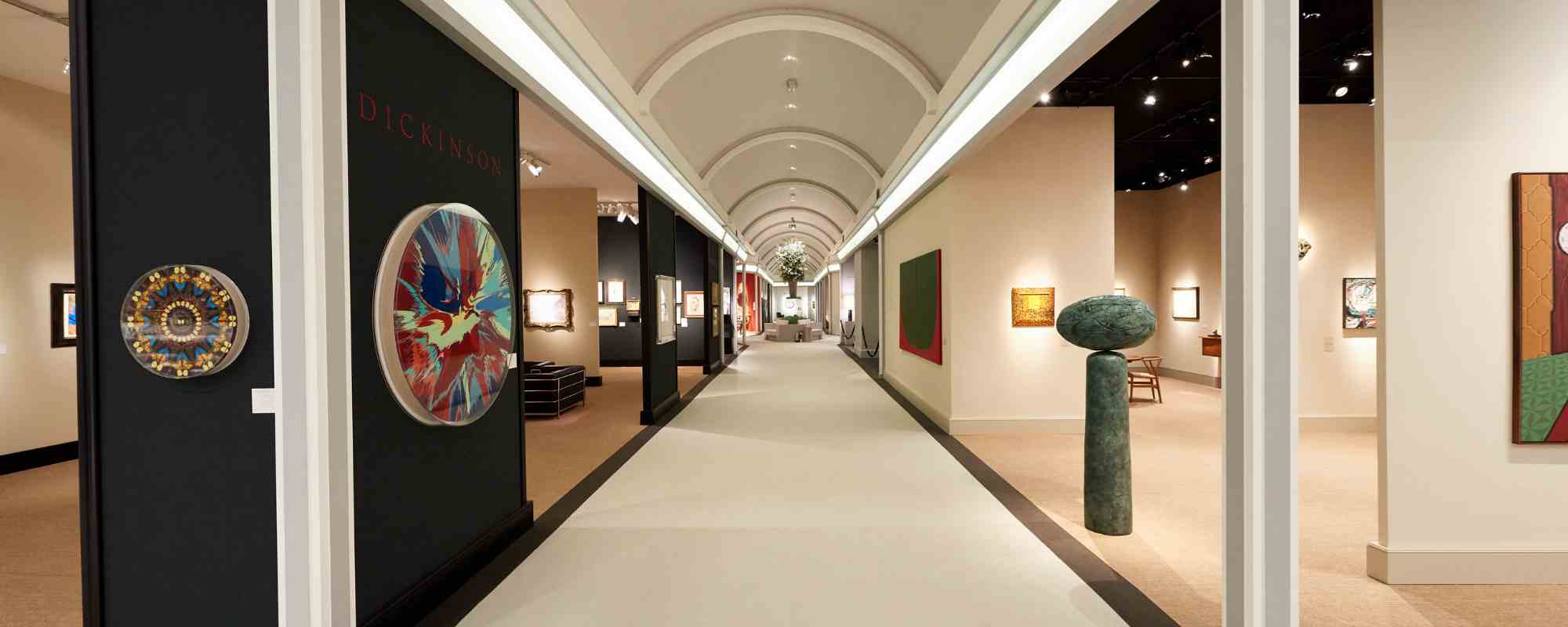 The heritage and history of Van Cleef & Arpels allow the renown French brand to comfortably take their place amongst the most prestigious artists, and for their fourth year of partaking in the exhibit, they are presenting some vintage and modern jewellery for the discerning Masterpiece visitors. One of the spectacular pieces is the 'Zip Couture Passementerie' necklace in yellow gold, sapphires and diamonds. It is a longer version of one of the maison's iconic creations: the 'Zip' necklace originally introduced in 1950. The ingenious mechanism of the necklace turning into a bracelet confirmed Van Cleef & Arpels' reputation for transformational jewellery long before this became a trend!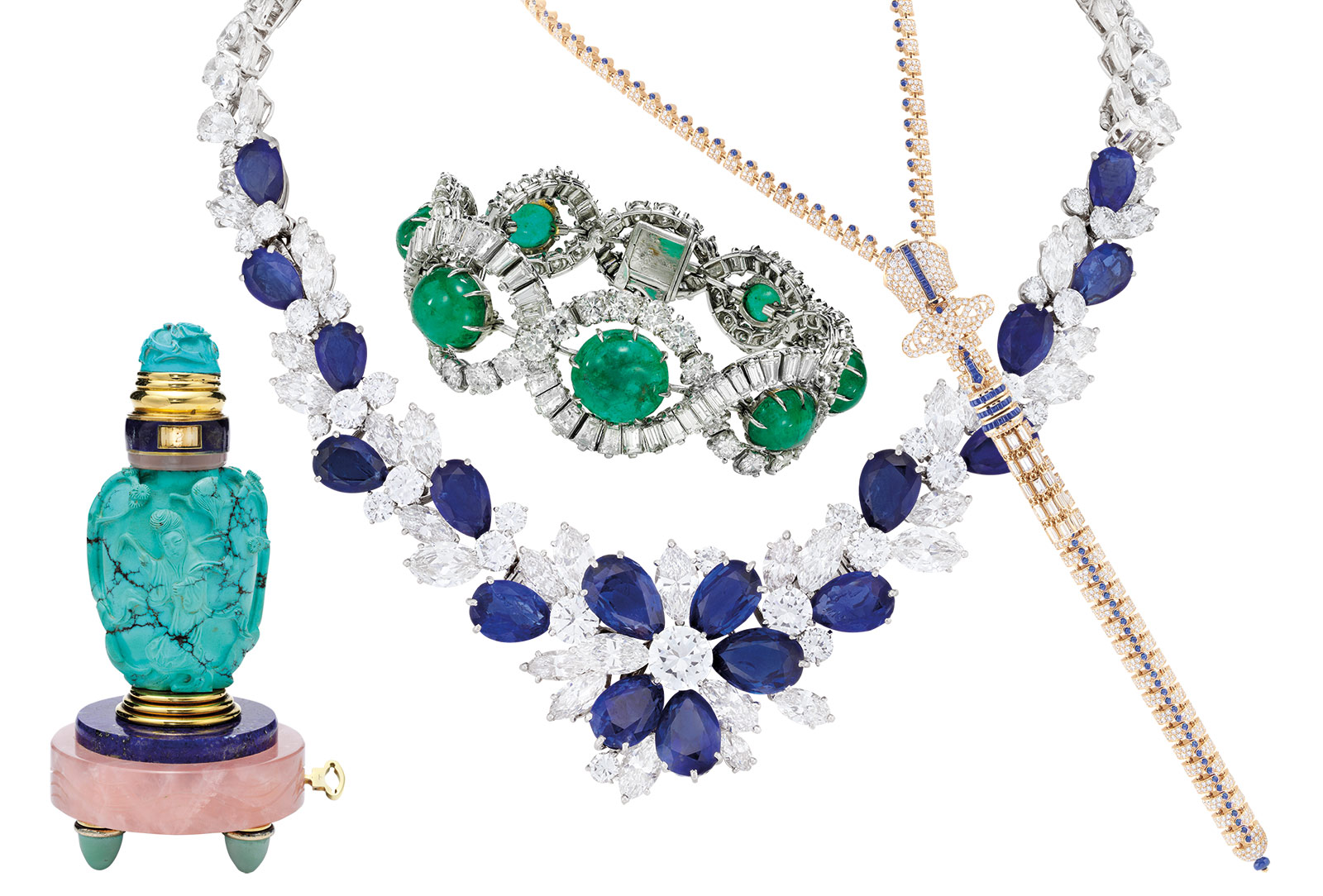 Andrew Grima is recognised as one of the most important and unique fine jewellery and watch designers of the 20th century. A limited collection of around 25 pieces is created each year, because there are so few goldsmiths who possess the level of skill required to create Grima jewellery. Amongst the jewels that Grima are presenting at Masterpiece 2018, there are a pair of yellow gold textured wire and diamond 'en tremblant' pendant earrings, a 4.76 carat cushion old cut diamond set in yellow gold textured wire and surrounded by baguette diamonds, and a brooch-pendant set with natural pearls and diamonds.
Moussaieff are known for creating jewellery with some of the most impressive diamonds and gemstones available. Their legacy spans back to 1850, where the great grandfather-in-law of Alisa Moussaieff – the current owner – was trading pearls in the Arabian desert. Now, the latest of their exciting jewellery creations will be shown to the distinguished visitors of Masterpiece, and are sure to stun them with breath-taking examples of precious gems within a Burmese ruby and diamond necklace, an emerald, Paraiba tourmaline and diamond bracelet and their pink and colourless diamond chandelier earrings.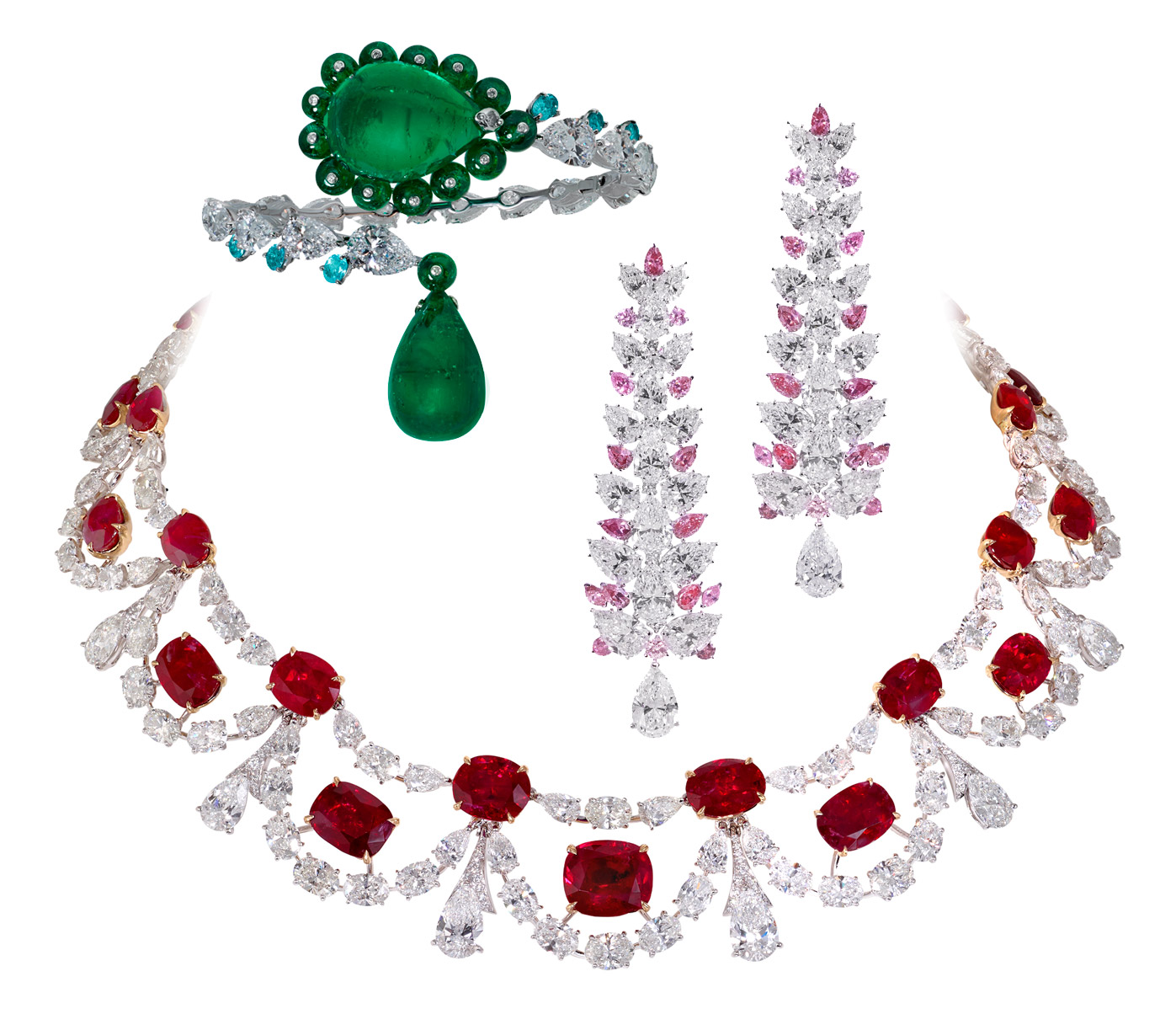 Presenting new and vintage collections at Masterpiece 2018, Verdura and Belperron focus on highlighting the archival designs of each house. Verdura will display the 'Ravenna Cuff' as the highlight of the 'Breaking Away: The Quest for Colour' collection - originally created by Verdura for Coco Chanel in the 1930s – featuring green tourmalines, tanzanites, aquamarines with amethysts. Belperron will debut its 'Toujours' collection, celebrating the agelessness of Suzanne Belperron's designs; including the 'Couronne' cuffs and the signature 'Byzantine peacock' earclips.
Make sure to visit Masterpiece London 2018 to witness jewellery art from some of the most iconic jewellery artisans in the world, and to see for yourself the dedication to this craft which has earned these jewels the title of 'Masterpiece'.