A love for the art of jewellery combined with a thirst for knowledge have led me to immerse myself in all aspects of the jewellery business. The knowledge and experience I have accumulated over 12 years in the industry, coupled with my extensive contacts, have enabled me to undertake a variety of projects. These range from the creation of a brand entirely from scratch to planning a line of jewellery, including its photography and marketing strategies. It would be impossible to tell you about all the behind-the-scenes projects I am working on in a single article, so I have chosen to focus on those three that are closest to my heart.
In 2019, the luxury brand Rubeus presented its Imperial collection of high jewellery, combining precious pieces with the incredibly rare mineral Russian Alexandrite. The gems found in this collection scarcely seen in jewellery because Russian Alexandrites are mostly found in mineralogical collections and the owners tend to refuse to part with such rarity. Long before the release of Imperial, the founders of Rubeus, Viktor and Natalya Bondarenko, reached out to me. A brand already known for its unique crocodile skin bags, the couple told me they wanted to launch the first Rubeus high jewellery collection, so I introduced them to Frédéric Mané, a French designer with extensive experience in design and jewellery making.
Frédéric produced the initial sketches for the collection, and then together we worked to devise the transforming Eternal necklace. I had a vision of a cave filled with minerals, in which a flower made its way through the icy soil, nourishing itself on drops of cave water – this flower is embodied in the piece by a removable brooch. When explaining my idea to Frédéric through a mood board and rough sketches, I have referenced in the past how it arose in opposition to another necklace entitled Imperial. The soft curves of the Eternal concept were shaped up on Frédéric Mane's paper. The great craftsmen of master jeweller Jothi Seroj then brought the piece to life using titanium, an oval 10.30 carat Alexandrite, rock crystal, diamonds, sapphires and tanzanites.
My other responsibilities on the project included providing text materials and visual direction for the book, which was put together in partnership with a graphic designer and photographer. The fact that Victor is so passionate about precious stones and eager to experiment in order to create spectacular, memorable jewellery helped hugely in the creation of this collection. I can say with absolute honesty that we understand one another entirely, so working on an entire collection of jewellery with such an incredibly rare mineral was not only a great honour for me, but also an invaluable experience.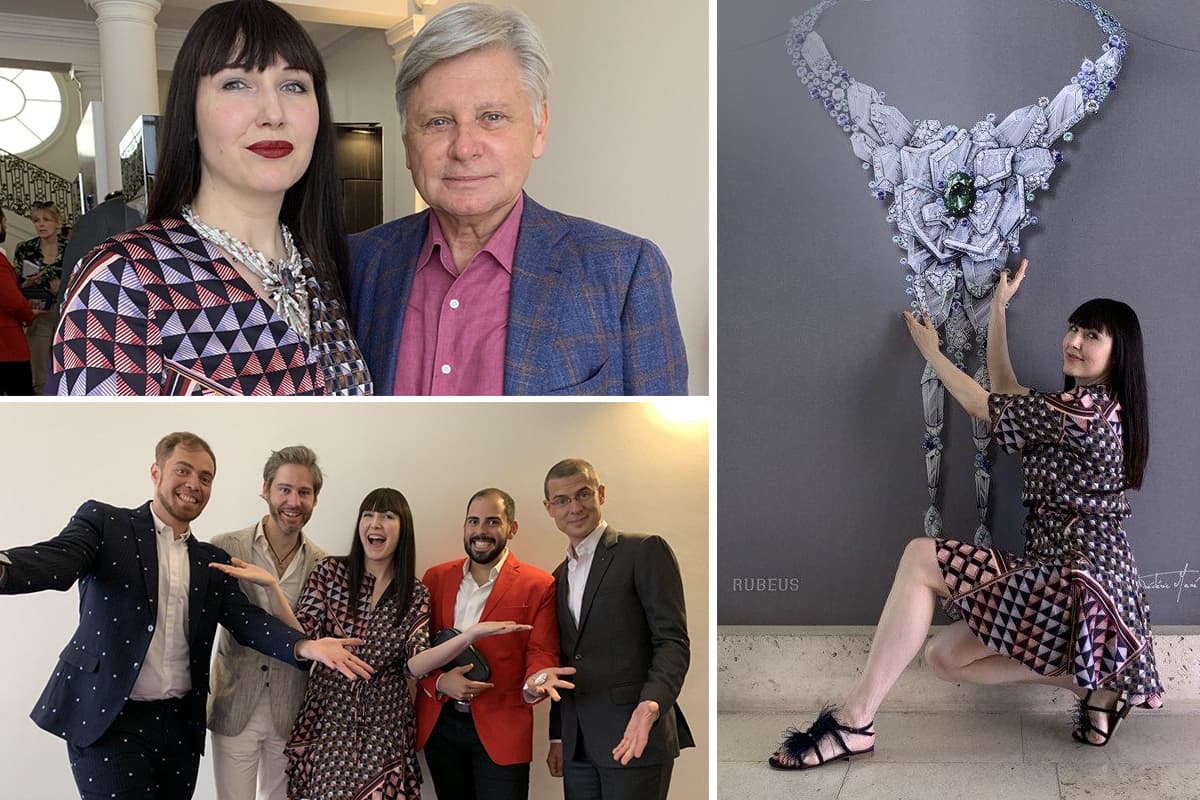 In 2019, SICIS Creative Director Gioia Placuzzi approached me with the idea of making artistic jewellery that appealed to a wide audience. Jointly, she wanted to develop a concept for a range of affordable luxury bracelets, pendants, earrings and rings. At this point, Gioia showed me an idea for a bracelet with a silk cord that she had already designed, which would form the starting point for all of the pieces in our subsequent collaboration.
My task was to help devise a range of jewels that would be attractive to a younger new audience and find its way into untapped markets. Before this collaboration, all of the brand's jewellery was high end, a style more fitting to special occasions. Together with Gioia, we decided to move our thinking away from traditional styles and focus on modern trends and new ways of wearing jewels. For example, a pair of stud earrings from the Universe collection come with removable pendants and are adorned with micromosaics, while the rings are worn fashionably between the finger and feature butterflies, stars, hearts and other charming symbols. Universe is already successfully selling in Asia and Europe thanks to its cute design and attractive price point, which starts from just 1,000 Euros.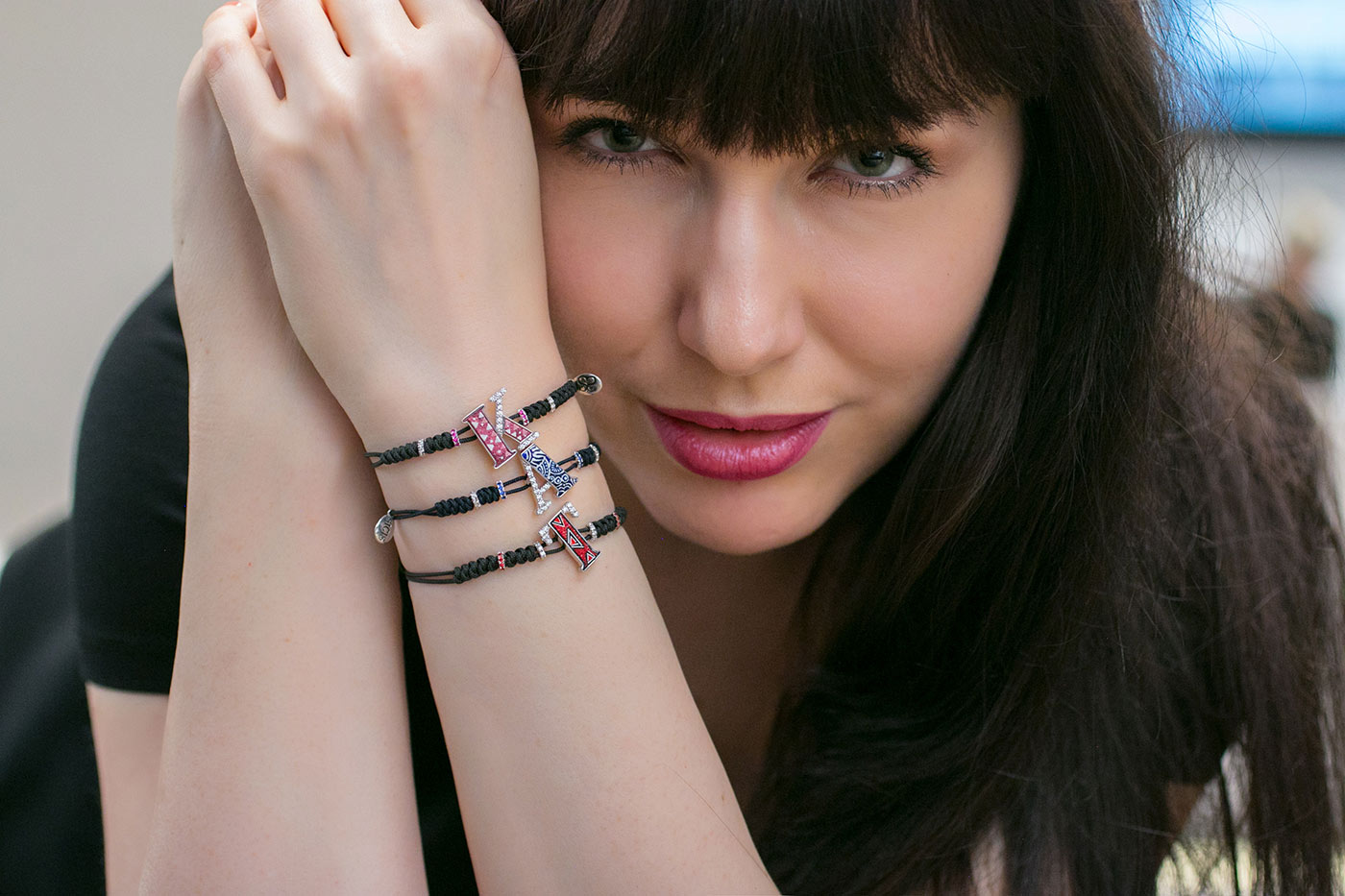 When the first pieces from the collection were produced, we teamed up with SICIS's creative agency, ReanArt, to shoot the Universe advertisement. And I am delighted to share with you that Gioia and I have decided to collaborate once again, this time on the visuals for SICIS's latest Alphabet collection.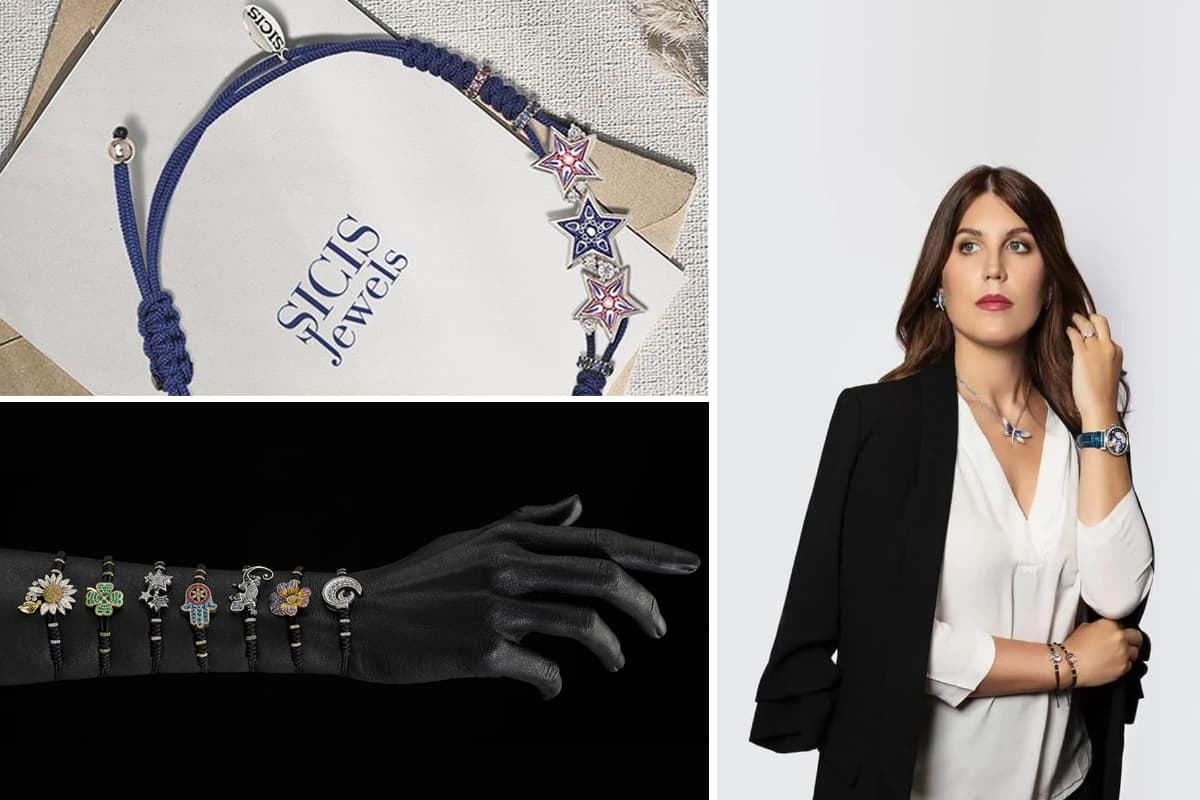 Also in 2019, which was an incredibly fruitful year, Simone Ng presented an extensive collection to the public entitled Bombshell. She borrowed this title from a film about the gorgeous Austrian-American actress Hedy Lamarr, who, astonishingly, was also an accomplished inventor. The collection is inspired by the contributions of this amazingly versatile woman to the worlds of both art and of science and also draws inspiration from three more modern women who have amazed Ng with their actions. The first is the Singaporean paediatrician and mother of six, Dr Jade Kua, who has dedicated her life to helping sick children. The other is clothing designer Patty Denjaruwong, who started her business from scratch twice over before establishing her successful brand, Innit. The third woman is me. Simone never ceases to wonder how I turned a passionate love for jewellery into a profession, managed to gain such recognition in the industry in a relatively short period of time and, despite my already frantic pace of life, managed to become a mother.
"All paths are open to you" and "The sky is not the limit" are two mantras by which I live my life. These are the tenets Simone has chosen to embody in 12 pieces of jewellery that are included in our joint capsule collection, Simone Jewels x Katerina Perez. Our collaborative everyday rings and earrings, which Simone designed herself, are entirely comprised of recycled rose or white gold with carved mother-of-pearl, rainbow abalone shell, chalcedony or frosted rhinestone decorative elements. They are bedecked with amethysts, London topaz, sapphires and chrome tourmalines. The collection is distinguished by its affordable pricing, but the quality of production is no less than that of any set of high jewellery.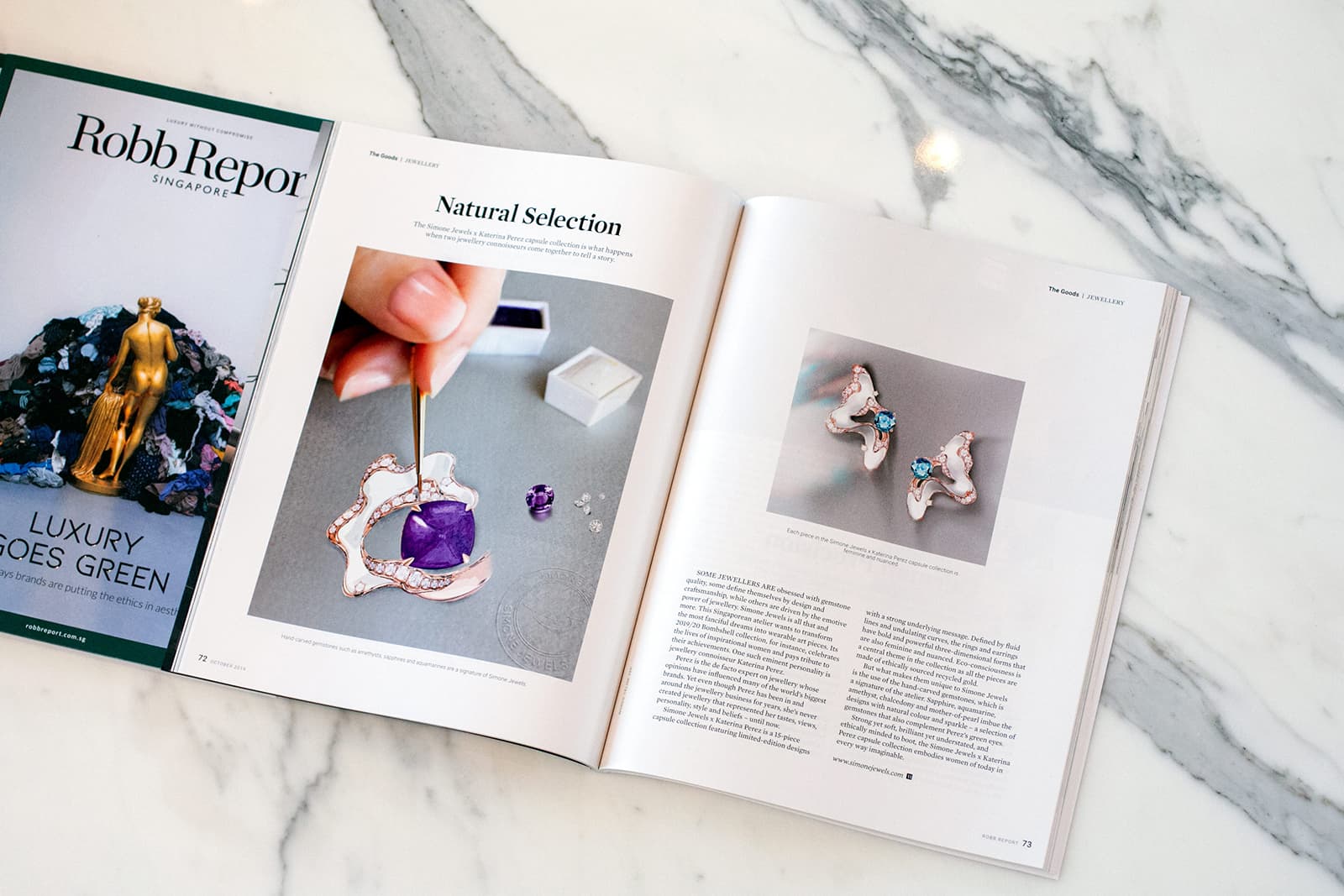 As you can see, designing and creating jewellery is a multi-step process. Thanks to my work, I have been fortunate enough to experience some of the steps a jeweller undergoes on their creative path and I must say, I have loved every moment! I hope fate has prepared many more collaborations for me and that this list of experiences will only expand going forwards.